Looking for a mouth-watering recipe that everyone will love? Look no further than these perfectly crispy Oven Baked Chicken Wings! And with seven different flavor options, there's something for everyone to enjoy. Don't limit yourself to just eating these wings at a sports bar – they're perfect for any occasion!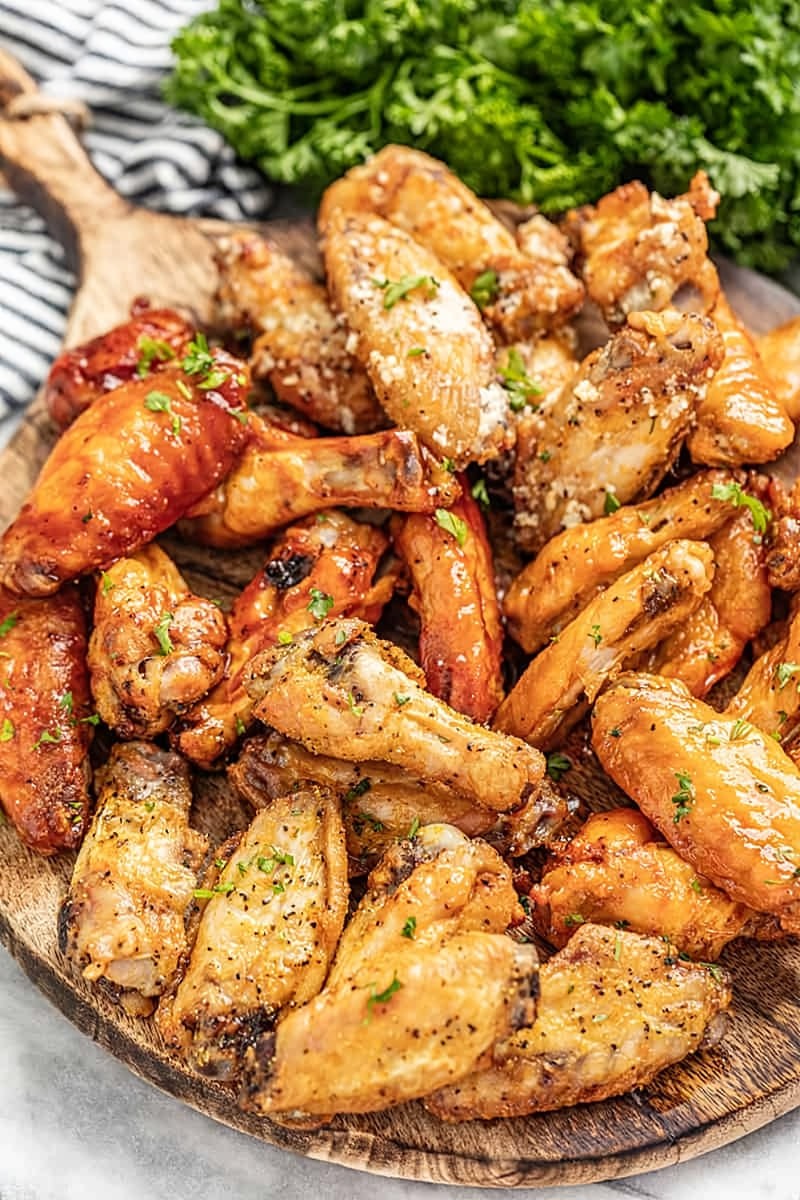 If you're not a big fan of chicken wings, it may just be because you haven't tried the right sauce. There are so many amazing flavor options to choose from, including classic Buffalo sauce and barbecue sauce, as well as honey garlic and salt and vinegar. No matter how you dress them up, these wings are sure to be a hit.
One essential ingredient in making crispy baked chicken wings is baking powder. This raises the pH of the chicken, breaking down the peptide bonds in the skin, and making it extra crispy. Trust us, science never tasted so good!
While fresh wings are always the best option, frozen wings are a convenient alternative. Just remember to thaw them in the fridge overnight and pat them dry before baking to prevent excess water content.
Want to serve up something extra with your wings? Carrot sticks and celery are traditional side dishes, and the ranch vs. blue cheese debate for dipping sauce will never be settled. You can also try our "cheater" method for a quick fix by baking the wings at a low temperature to dry them out before finishing at a high temperature.
Now, onto the best part – the flavors! For Buffalo sauce, whisk together hot sauce, melted butter, and honey. For a simple BBQ sauce, mix together brown sugar, cornstarch, salt, cajun seasoning, smoked paprika, tomato sauce, molasses, Worcestershire sauce, hot sauce, and garlic. Honey garlic sauce can be made with olive oil, minced garlic, honey, water, apple cider vinegar, and soy sauce. For garlic parmesan sauce, mix together melted butter, grated Parmesan cheese, garlic powder, salt, and black pepper. Teriyaki sauce can be made with brown sugar, cornstarch, ground ginger, water, soy sauce, honey, and minced garlic. And for salt and vinegar wings, stir together distilled white vinegar, water, salt, and black pepper, add in raw chicken wings, let soak in the refrigerator for 2 hours, pat dry, and follow the basic recipe. Lastly, for lemon pepper wings, mix together extra virgin olive oil, lemon juice, salt, black pepper, and garlic powder.
So, what are you waiting for? Gather your ingredients, try out your favorite flavor, and dig in!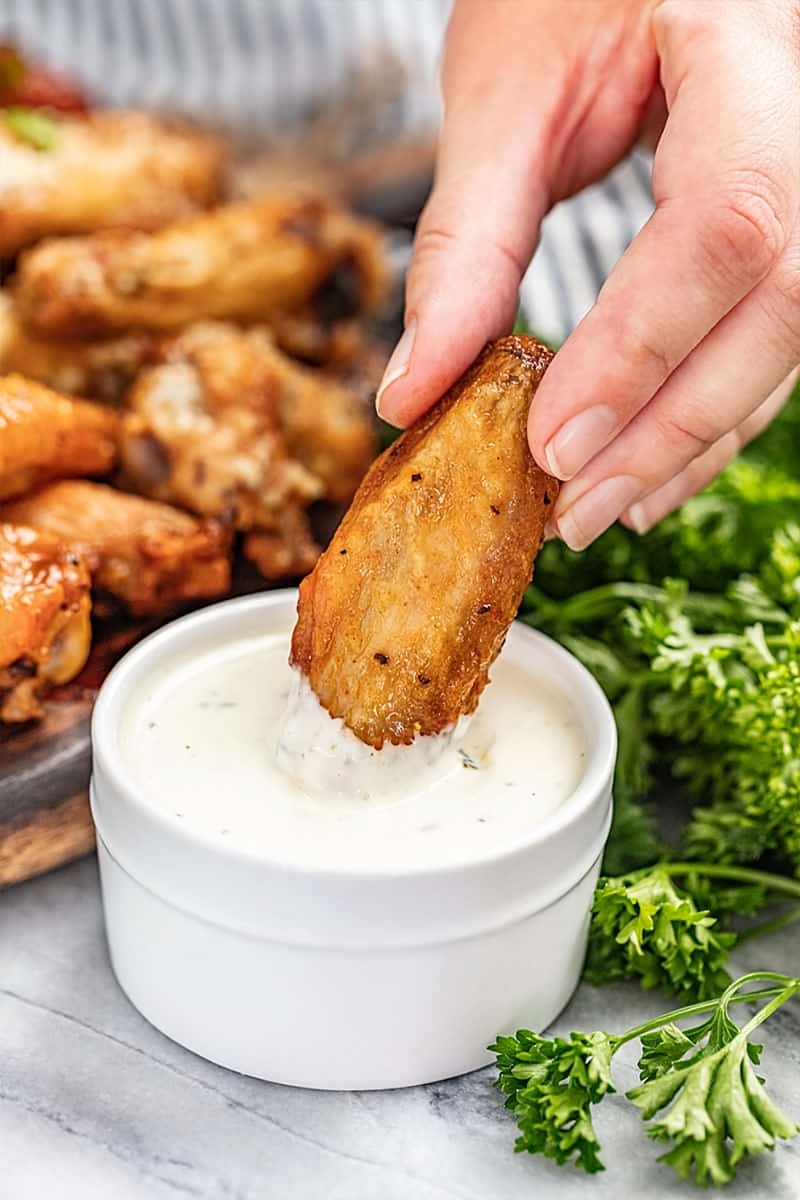 Ingredients:
2 lbs chicken wings
1 tsp baking powder
1/2 tsp salt
1/2 tsp black pepper
Instructions:
Preheat the oven to 250°F.
Pat the chicken wings dry with paper towels.
In a bowl, mix the baking powder, salt, and black pepper.
Add the chicken wings to the bowl and toss to coat evenly.
Line a baking sheet with parchment paper and place the wings on it.
Bake for 45 minutes to 1 hour at 250°F, until the wings are dry and crispy.
Remove the wings from the oven and increase the temperature to 425°F.
Return the wings to the oven and bake for an additional 30-45 minutes, or until the internal temperature of the wings reaches 165°F.
Choose your favorite sauce from the options provided and prepare it while the wings are baking.
Once the wings are done, transfer them to a large mixing bowl and pour the sauce over them.
Toss the wings to coat them evenly with the sauce.
Serve hot and enjoy!