Banana Cake enthusiasts, brace yourselves for a moist sheet cake that boasts ripe bananas, dark brown sugar, and sour cream, all crowned with a heavenly homemade cream cheese frosting. This rich and buttery Banana Cake delivers all the beloved flavors of delectable banana bread but in a lighter, airier form, and it comes adorned with a delectable Cream Cheese Frosting. Ideal for summer soirées, this Banana Cake is a perfect addition to backyard cookouts. For an extra refreshing twist, refrigerate your frosted Banana Cake for a couple of hours before serving, creating a cool summer treat.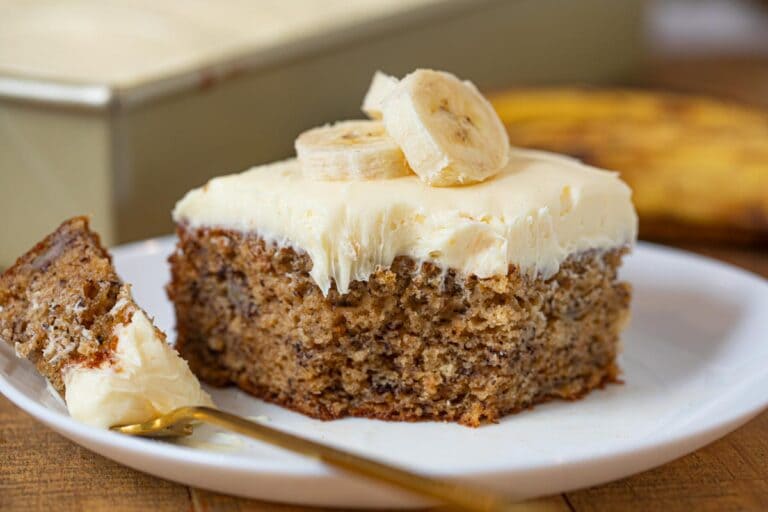 Ripe bananas are an absolute baking treasure trove! They infuse delightful desserts with their natural sweetness while ensuring baked goods remain irresistibly moist. Additionally, ripe bananas can serve as a healthier substitute for some oil in your favorite sweet treats.
This Banana Cake is your go-to option for potlucks, birthday bashes, or even a casual weeknight dessert. No need to endure the agony of waiting for the cake to cool; it takes a mere 30 minutes or so. Placing it on a cooling rack or your stovetop grill, which enhances airflow, ensures a quick turnaround from baking to icing. Refrain from cooling the cake in the refrigerator, as it adversely affects the texture.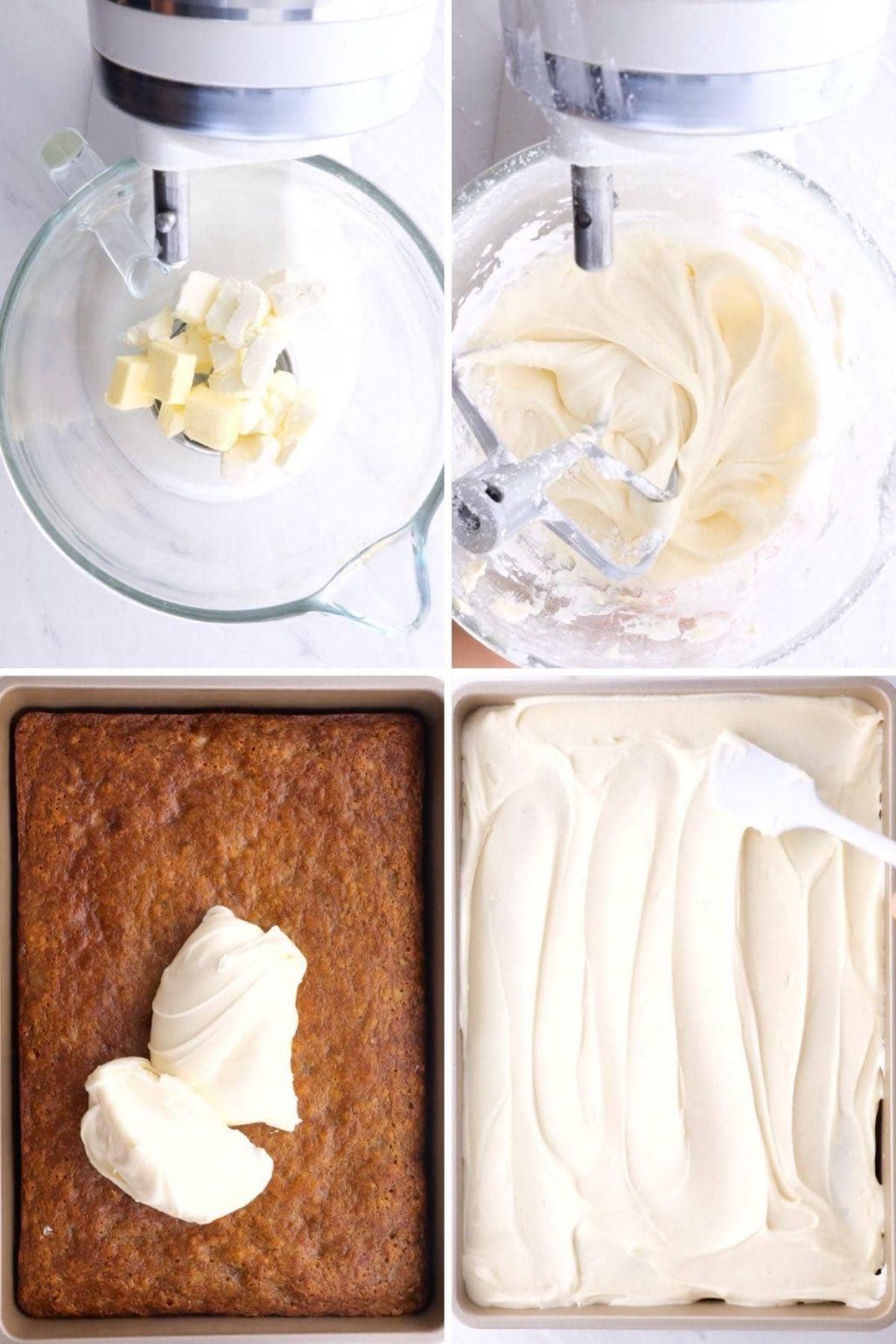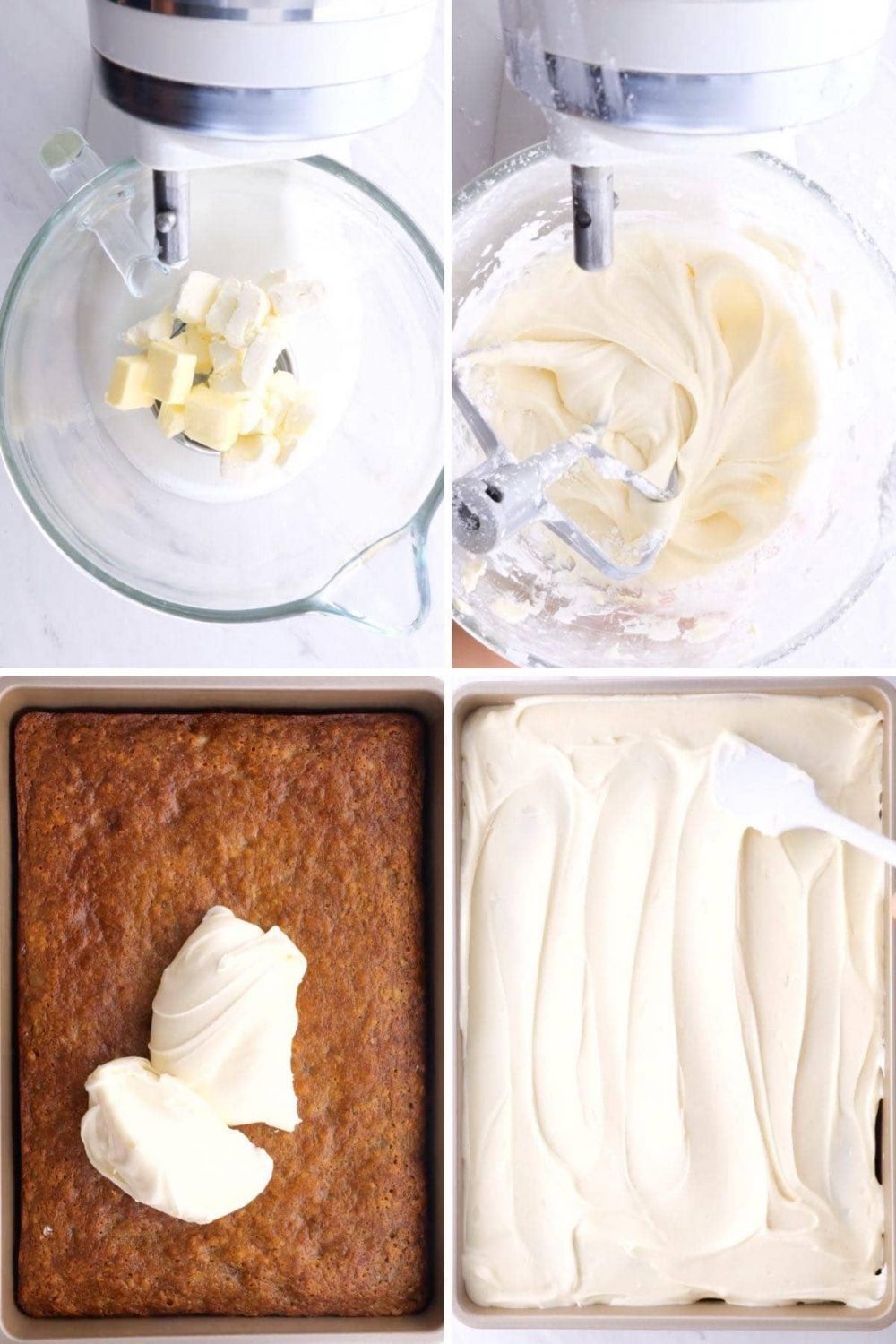 Should you desire a delightful breakfast option, consider serving your Banana Cake with or without the cream cheese frosting. It's especially fitting for holiday breakfast gatherings with a crowd. Elevate this Banana Cake to an even sweeter, more indulgent dessert by drizzling it with Salted Caramel Sauce and garnishing with chopped pecans.
Prepare your Banana Cake in advance and freeze it unfrosted for up to 3 months. Thaw your cake in the refrigerator overnight and apply the frosting afterward to ensure it remains fresh and doesn't accumulate moisture or suffer from freezer burn.
To determine when your Banana Cake is perfectly baked, employ the toothpick method. Insert a toothpick (or a butterknife) into the center of the cake; if it emerges clean, your cake is done. Allow it to cool completely before frosting. For a speedy cooling process, refrigerate it for an hour or two.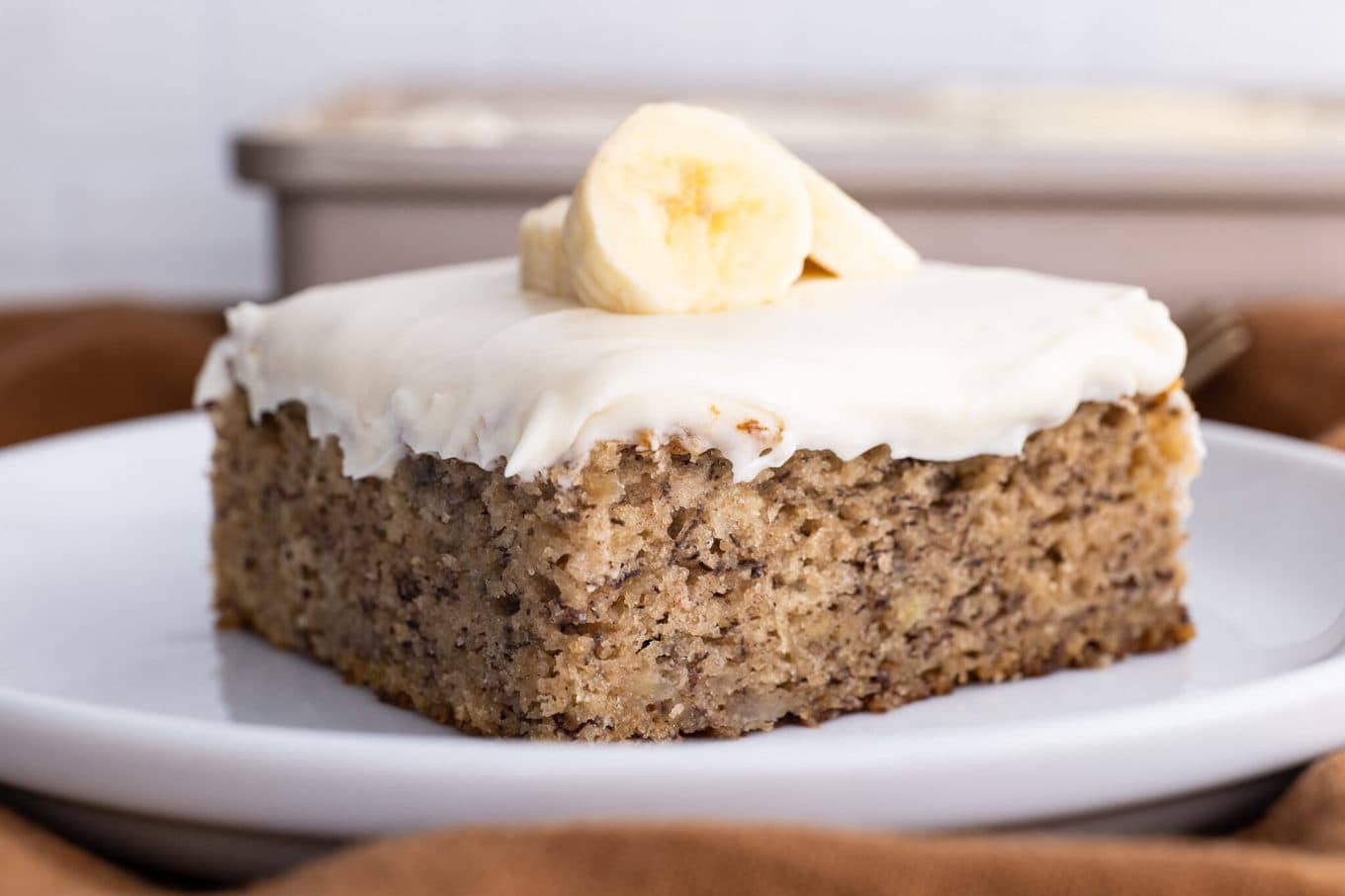 Variations on Banana Cake:
Chocolate: Enhance your Banana Cake by adding a handful of dark chocolate chips, milk chocolate chips, or white chocolate chips to the batter for delectable chocolatey surprises.
Peanut Butter: Elevate your Banana Cake with Peanut Butter Frosting or incorporate peanut butter chips for a timeless combination.
Yogurt: Substitute sour cream with Greek yogurt to impart tanginess and moisture to your Banana Cake.
Bananas: Boost the banana flavor by adorning your frosted cake with sliced bananas.
Nuts: Infuse your Banana Cake with crunch by stirring in half a cup of pecans, almonds, or walnuts into the batter before baking.
Banana Cake Cupcakes: Transform your Banana Cake into cupcakes by lining a muffin tin with cupcake liners and baking for 18-22 minutes.
Banana Cake Bundt Cake: Pour the Banana Cake batter into a greased bundt pan and bake for 55-65 minutes. Cover with foil after 30 minutes to prevent excessive browning.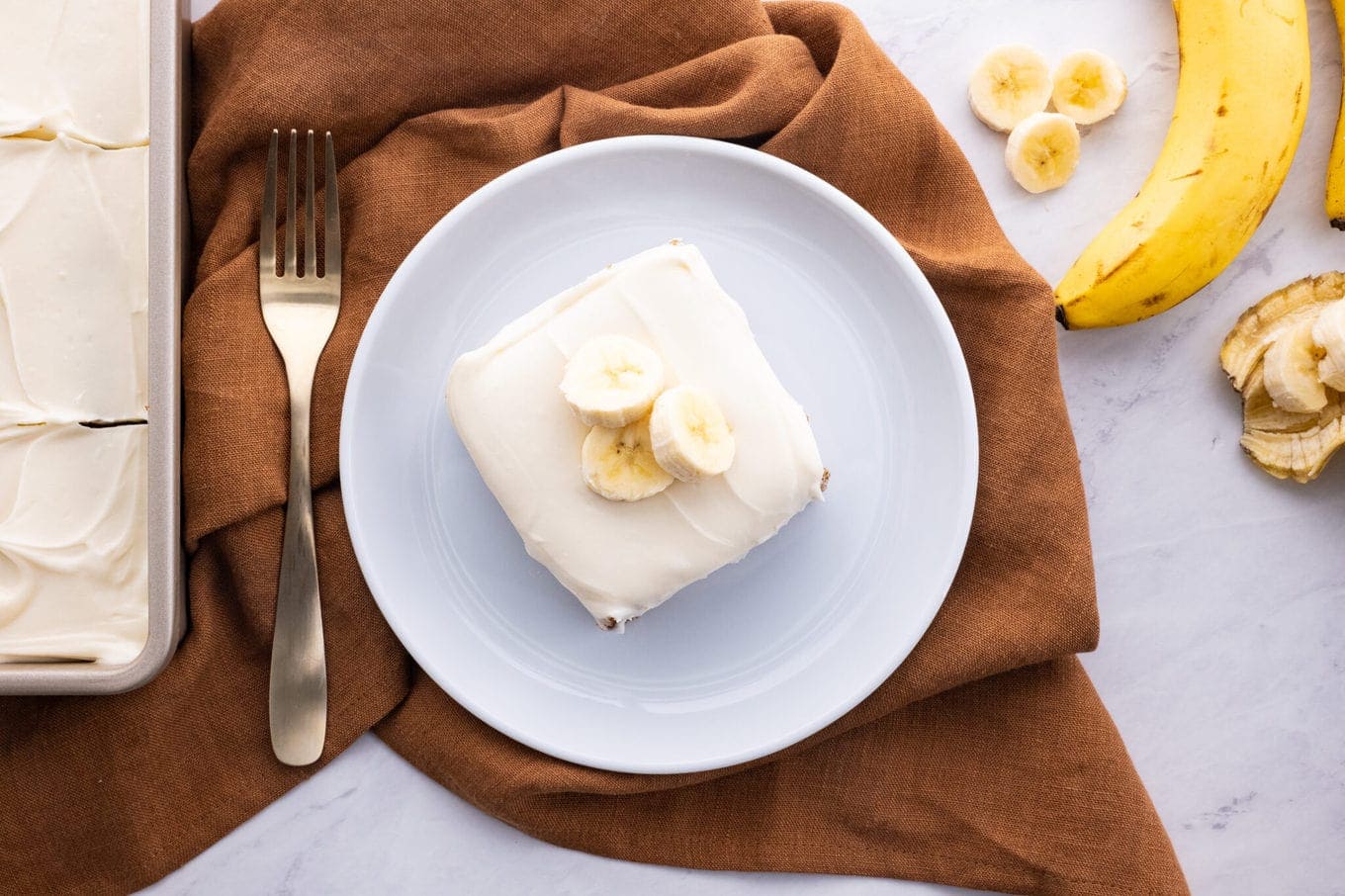 How to Store Banana Cake:
Serve: Unfrosted Banana Cake can be kept at room temperature for up to 3 days or 2 hours if frosted.
Store: Store Banana Cake in the refrigerator, sealed in an airtight container, for up to 4 days.
Freeze: For optimal results, freeze Banana Cake without the cream cheese frosting for up to 3 months. Ensure it cools completely before freezing in a sealed container.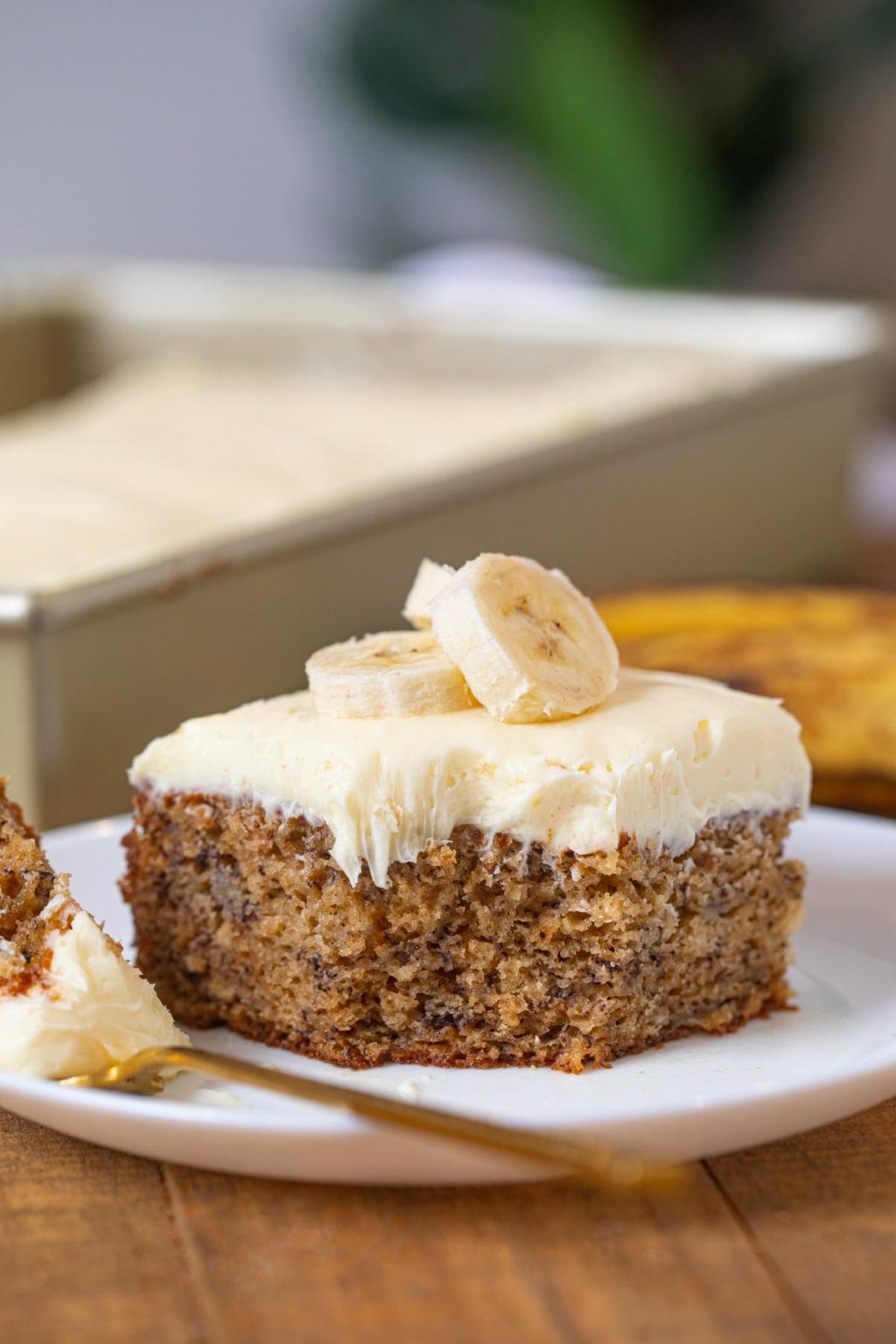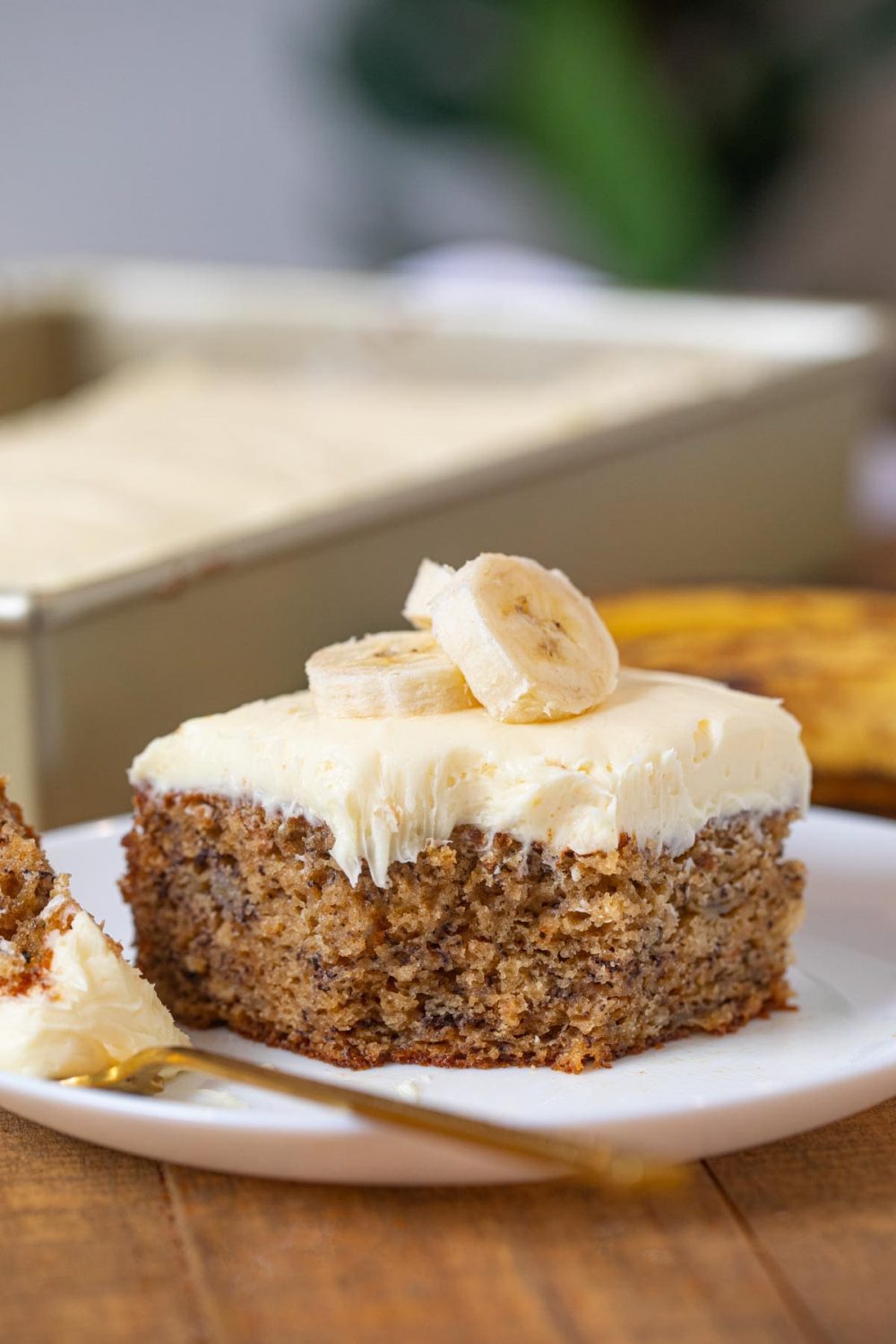 Ingredients:
2 cups very ripe bananas (approximately 4 bananas), mashed
1 cup dark brown sugar, packed
3/4 cup sugar
2/3 cup sour cream
1/2 cup vegetable oil
3 large eggs
2 cups flour
2 teaspoons baking soda
1 teaspoon cinnamon
1/4 teaspoon nutmeg
1/4 teaspoon ground ginger
1/2 teaspoon salt
Instructions:
Preheat your oven to 350 degrees and grease a 9×13 baking pan with baking spray.
In a bowl, whisk together the mashed bananas, dark brown sugar, sugar, sour cream, vegetable oil, and eggs until you achieve a smooth mixture.
Sift together the flour, baking soda, cinnamon, nutmeg, ginger, and salt.
Whisk the dry ingredients into the wet ingredients.
Pour the batter into the baking dish, ensuring an even spread, and bake for 30-35 minutes or until a toothpick inserted into the center emerges clean.
Allow the cake to cool completely before frosting it with Cream Cheese Frosting (Recipe).