This recipe makes apple doughnuts with orange very quickly, and they are very puffy and tender inside, with a distinct orange flavor.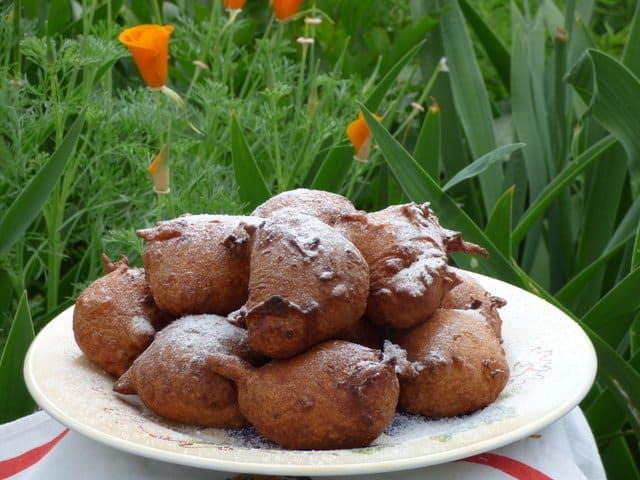 INGREDIENTS
flour 300 gr.
baking powder 2 tsp.
demerara sugar 80gr.
orange 1
big apple 1
milk 60 gr.
cognac 30 gr.
egg 1
powdered sugar and cinnamon for serving
odorless vegetable oil for frying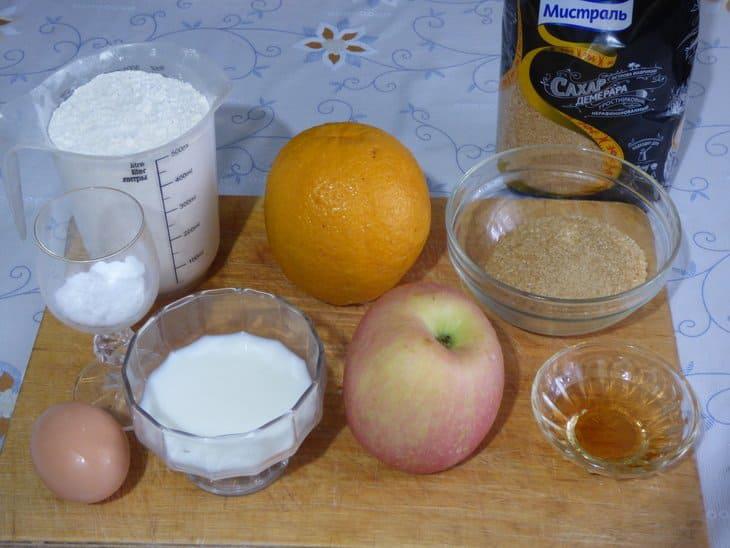 STEP-BY-STEP RECIPE
Prepare the ingredients. Wash the fruit.
Peel the orange zest with a grater. Squeeze out the juice of half the orange and mix with the grated apple and the zest.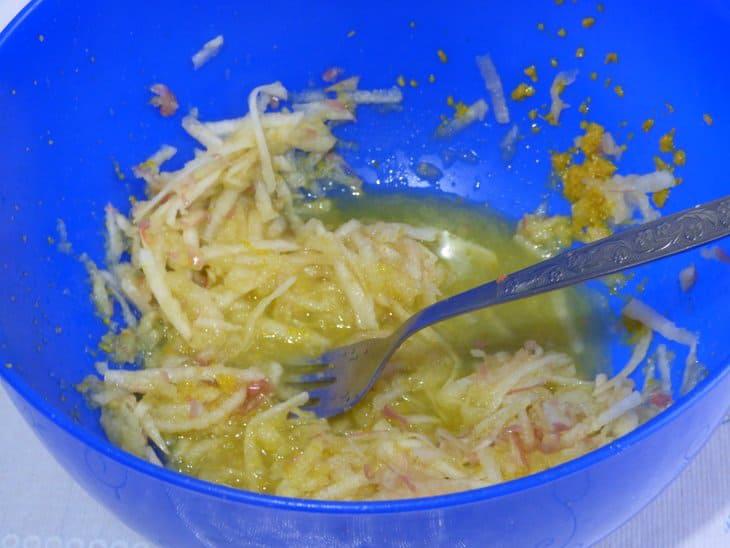 Add sugar, stir, add flour and baking powder.
Add milk, egg, cognac.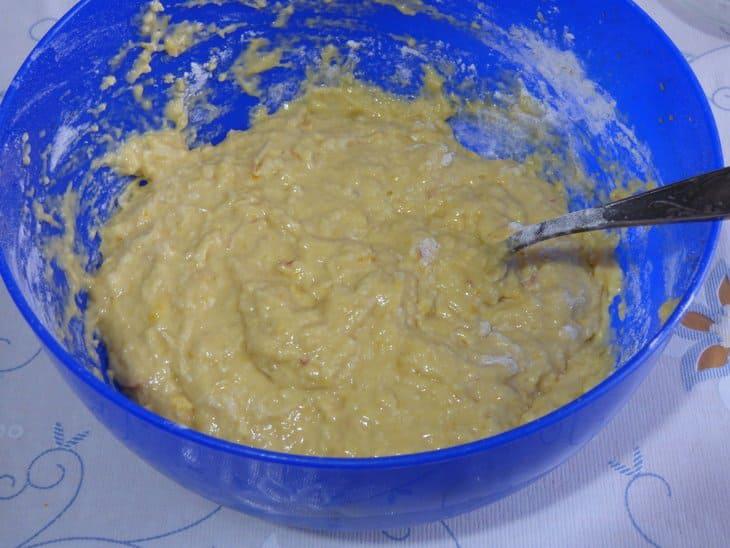 Heat the frying oil well.
Scoop out the dough with a teaspoon or dessert spoon and dip it into the oil with your finger.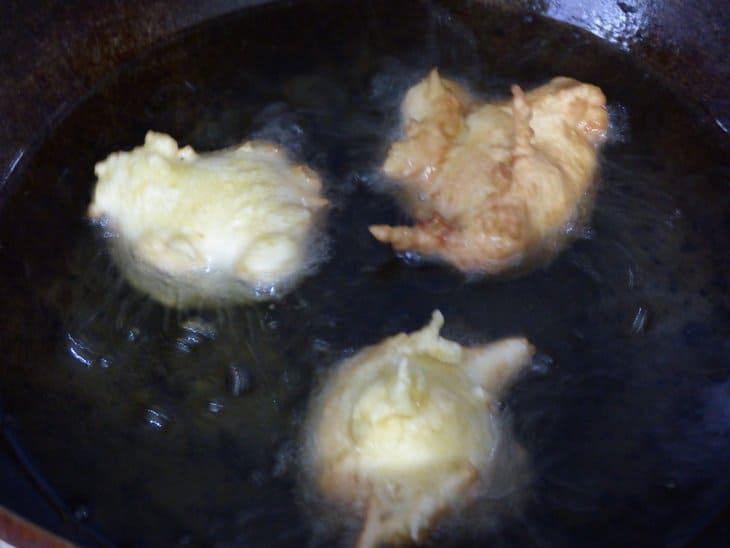 Roast the doughnuts over medium heat. It is better to check the first doughnut to see if it is well cooked inside, so you know what kind of heat is needed. Place donuts on paper towel.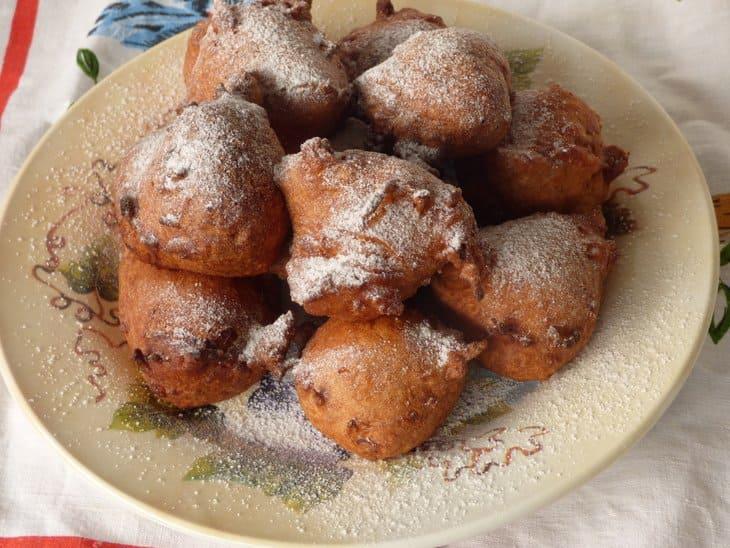 Sprinkle with powdered cinnamon sugar and serve.