A soft roll of yeast dough, filled with poppy seeds and raisins, will be a nice addition to the holiday table.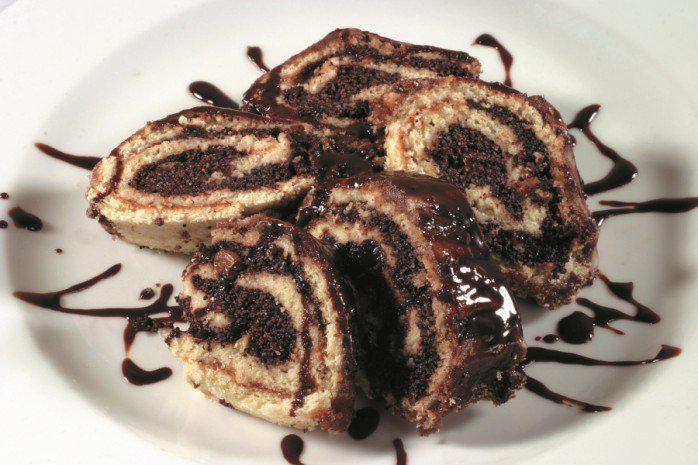 Ingredients
flour 1 kg
2.5 cup milk
sugar 1 cup
butter 200g
3 eggs
salt 1 tsp.
dry yeast 1 packet.
Vanilla To taste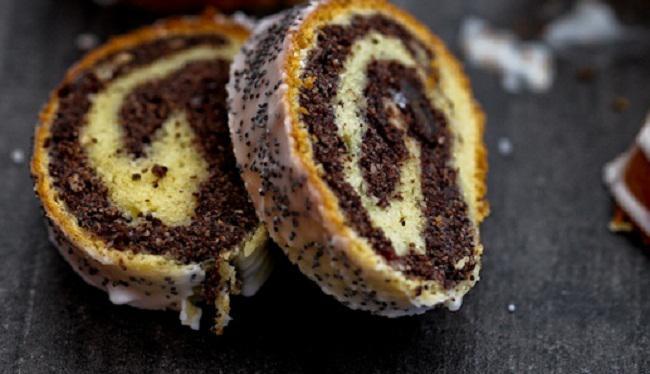 Instructions
Mix yeast and flour. Add warm milk and the rest of the ingredients. Knead the dough together and leave for 1.5 hours.
Knead the dough into a layer 1-1.5 cm thick.
Soak raisins in water (10 minutes). Stir in the poppy seeds and whisk the egg whites with sugar.
Mix everything, put an even layer on the dough, roll the dough and place on a greased baking sheet with the seam facing down.
Bake for 40-50 minutes at 150°C.
When the roll has cooled, drizzle with melted chocolate or creamy topping.