Very quick to prepare and delicious snack.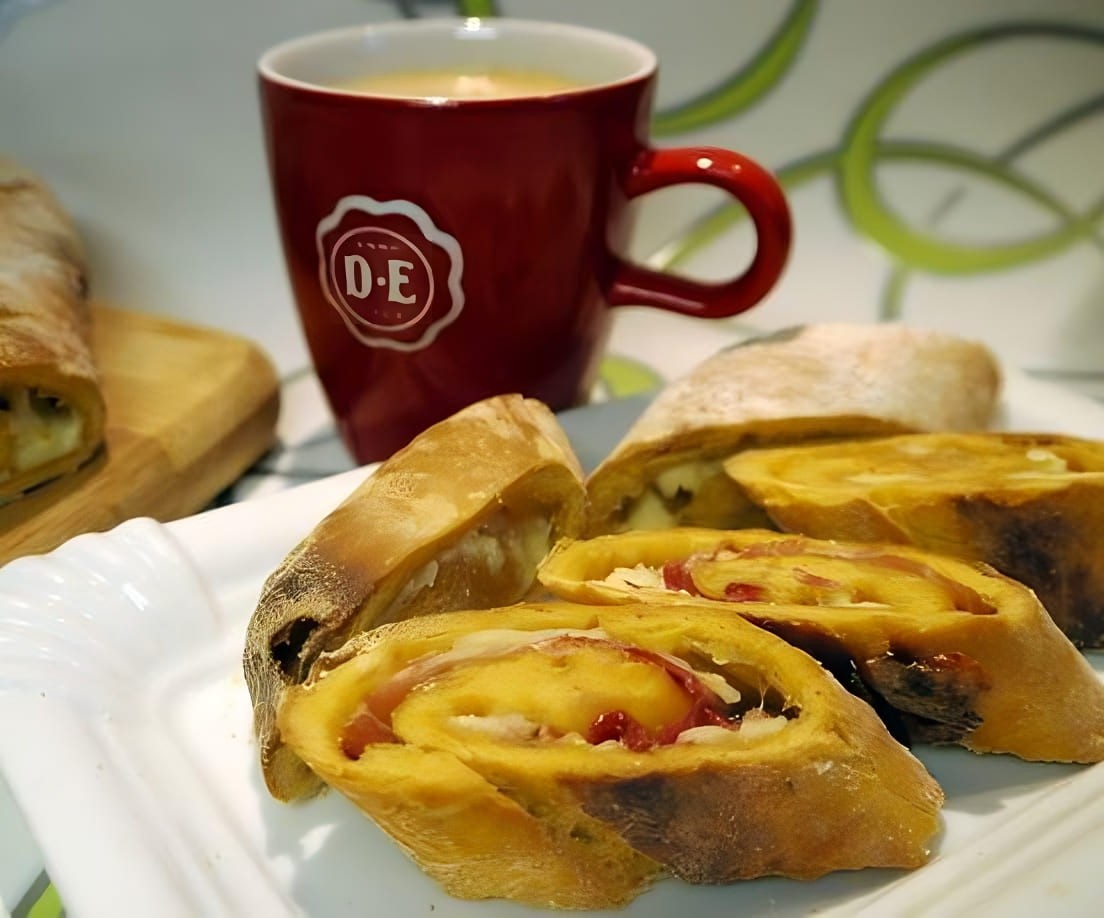 INGREDIENTS
For the dough:
300 gr. flour
10 gr. sugar
10 gr. yeast
5 gr. salt
15 ml. olive oil
0,5 tbsp tomato paste
150 ml. water
for the filling:
70 gr. hard cheese
50 gr thinly sliced Parma ham
Italian herb mix
STEP BY STEP RECIPE
The dough is very easy to make. Mix water with sugar, salt, tomato paste, olive oil and yeast. Then gradually mix in all the flour and knead a smooth, elastic dough. Leave the dough to rise for half an hour.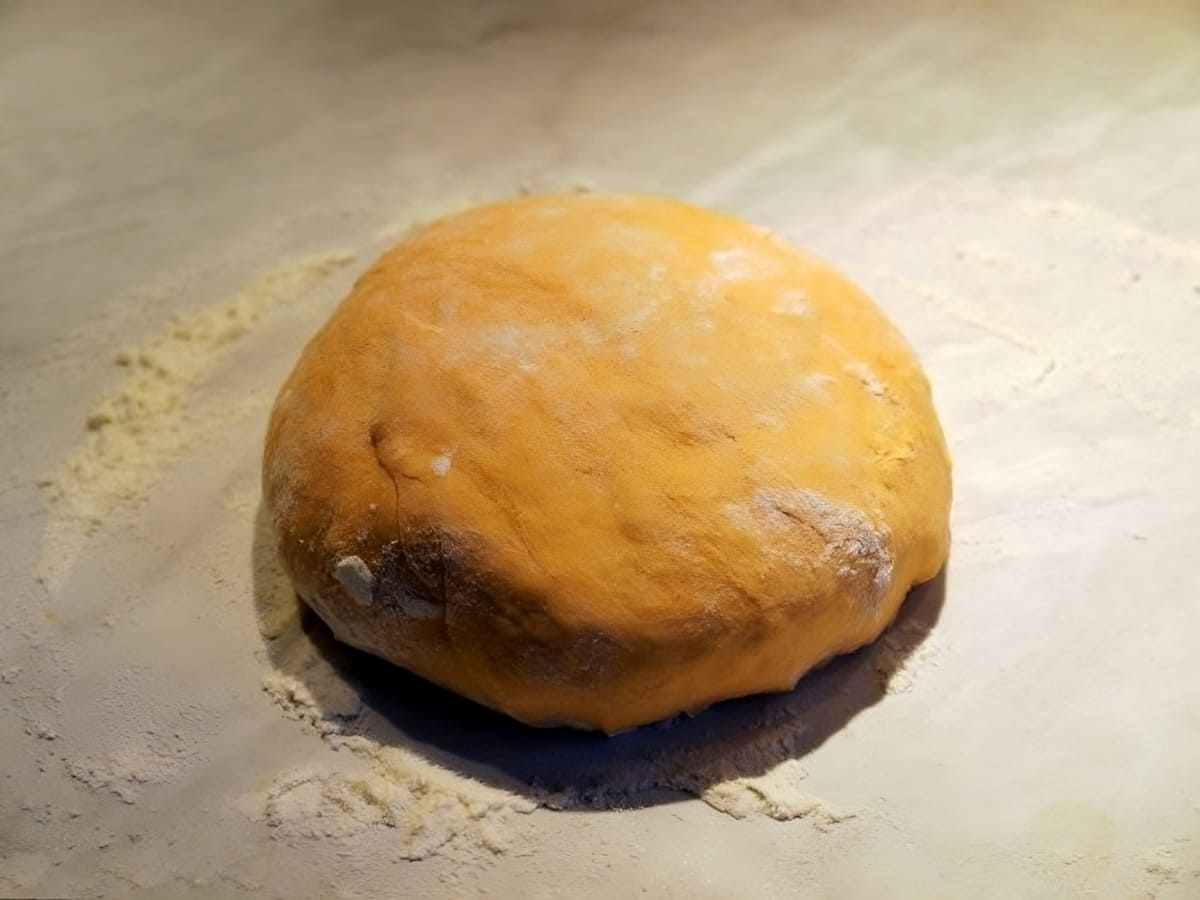 Divide the dough into two parts. Roll out each piece into a rectangle about 12 cm wide and about 0.5 cm thick.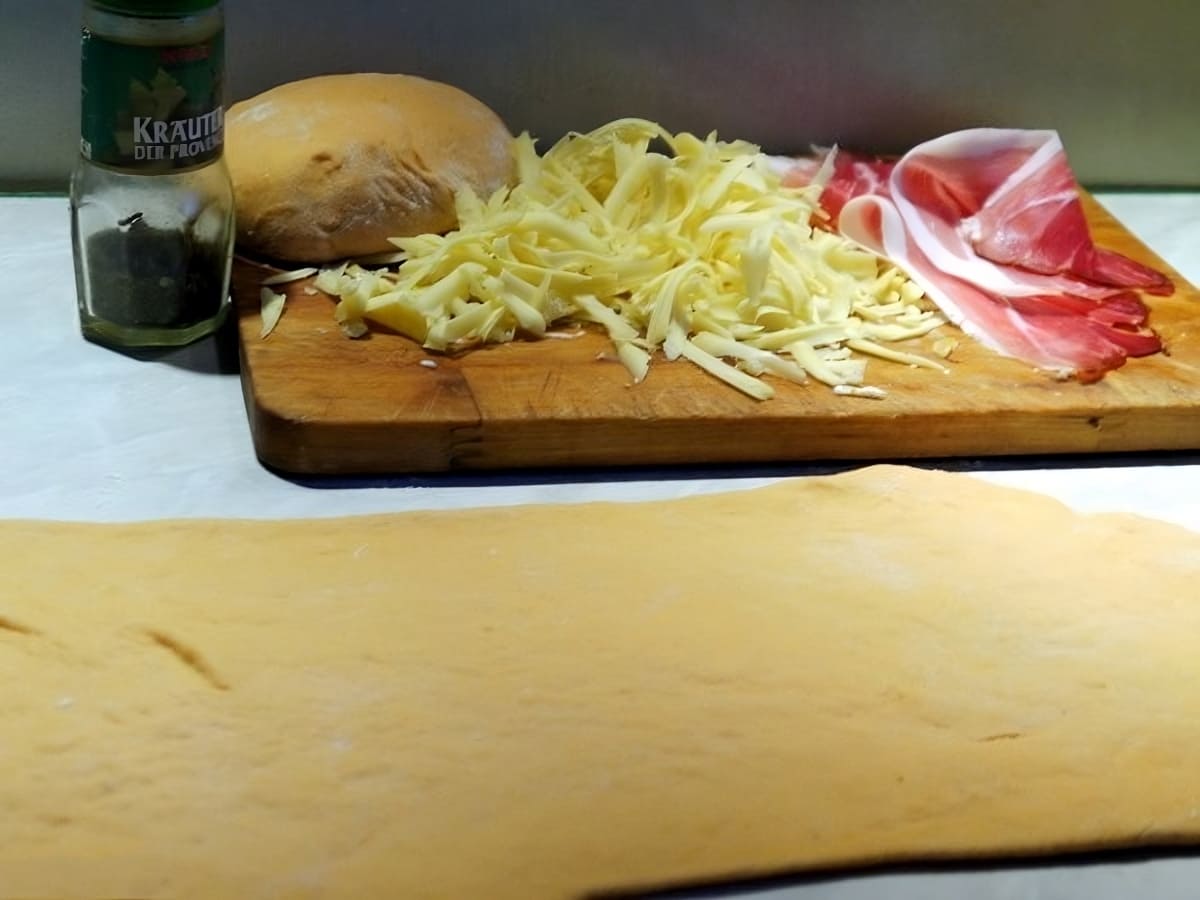 For the filling, grate the cheese on a coarse grater, cut the ham in very thin slices.
Sprinkle a sheet of dough with cheese, then put the slices of ham and sprinkle with a dry mixture of Italian herbs, and then roll into a thin roll lengthwise. The edge of the roll slightly pinched, so that during baking the melted cheese does not flow out onto the baking tray.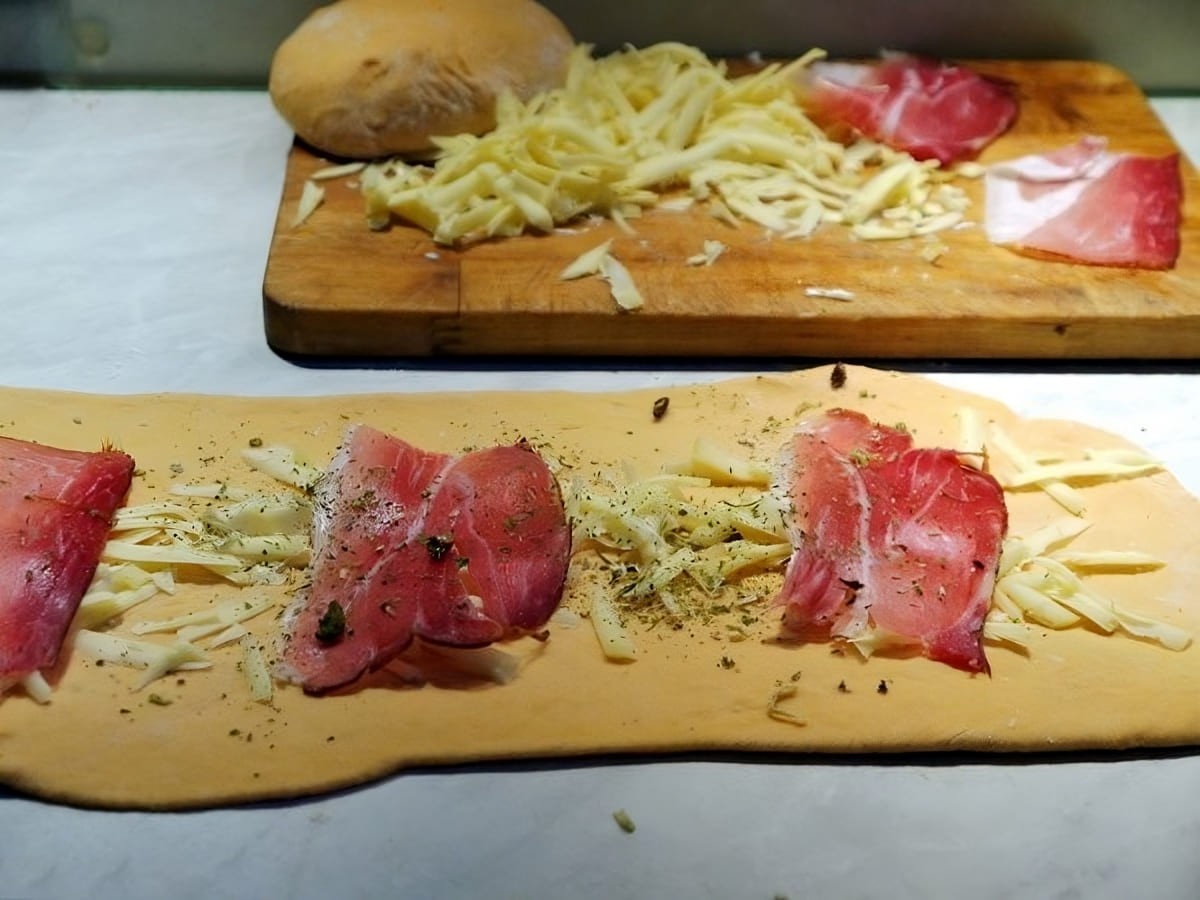 Place the rolls on a baking tray, make a few cuts obliquely.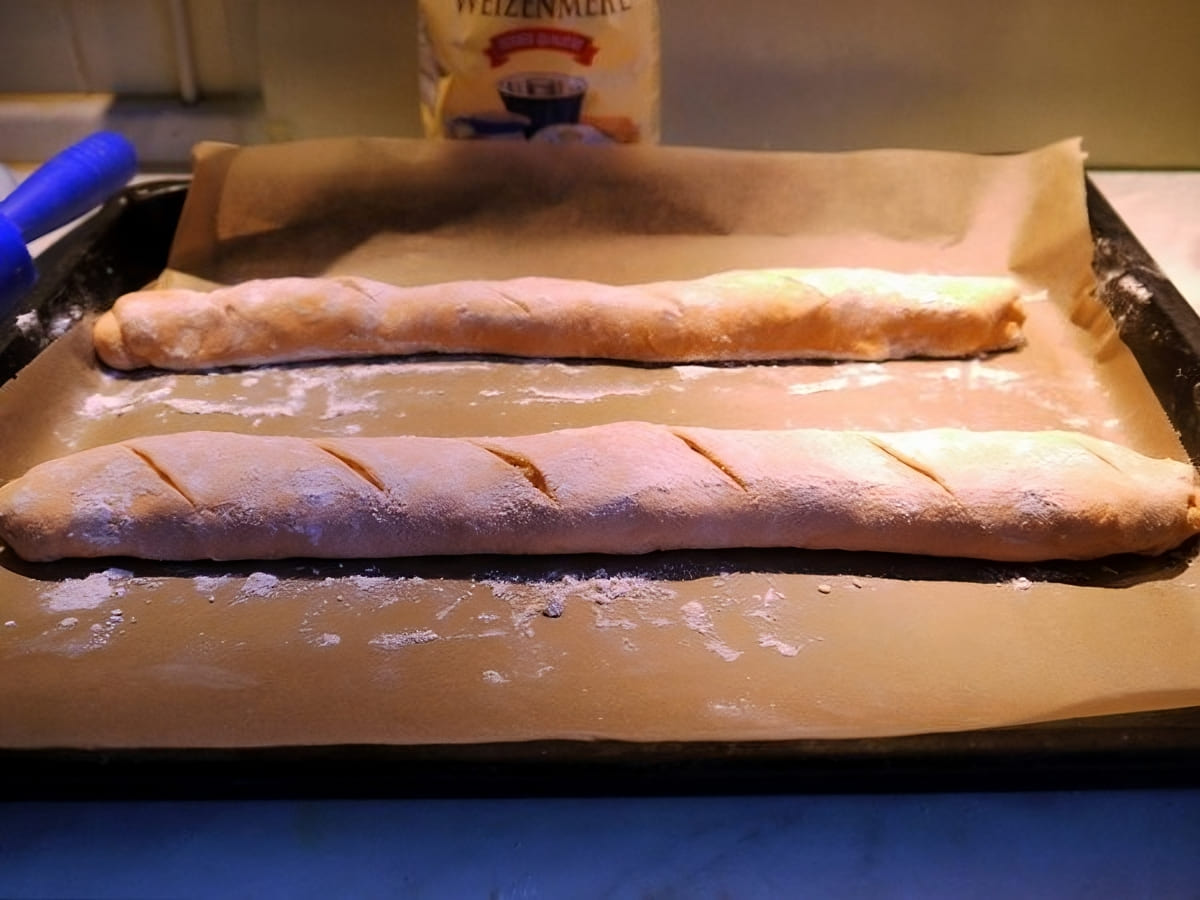 Bake in a preheated 200°C oven for 10 minutes, then reduce the temperature to 180°C and bake for another 15 minutes.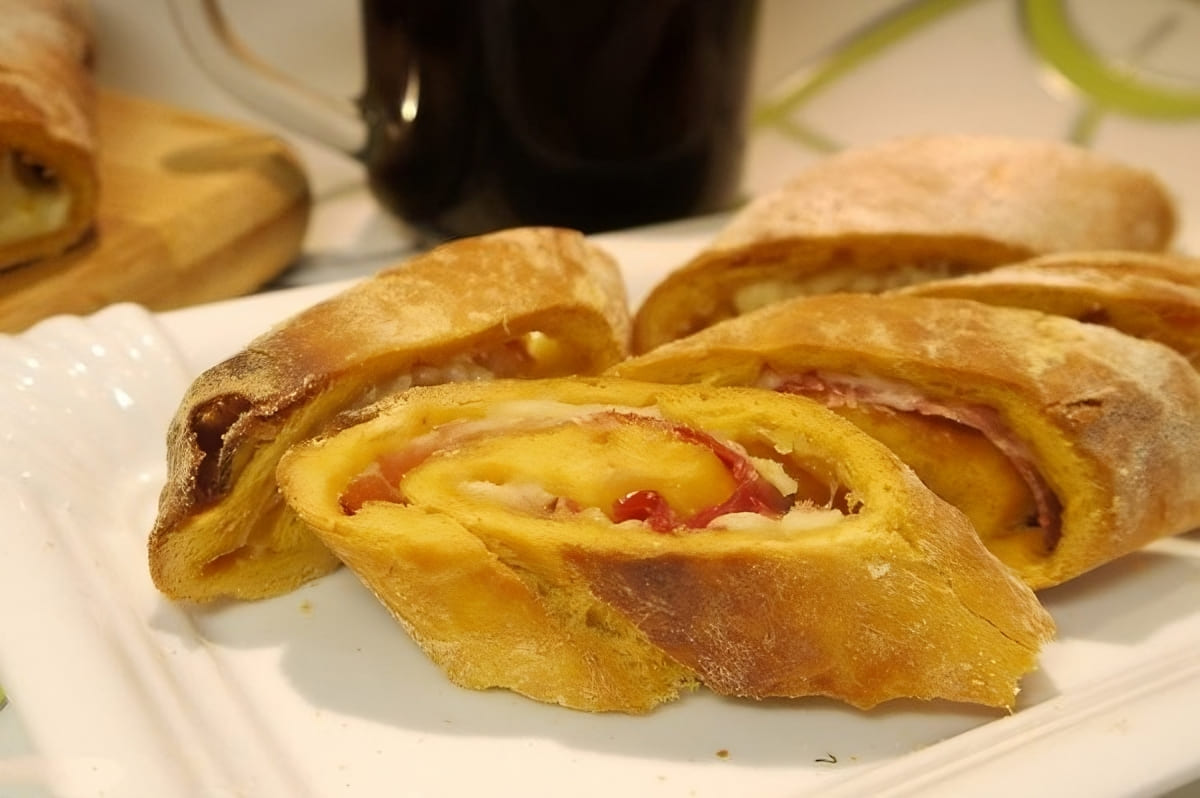 Take the finished baguettes out of the oven, let them cool on a rack, and you can serve them with soup, tea, or coffee.