Pizza-flavored pancakes are a really tasty and original appetizer. You can add other products to the dough according to your taste.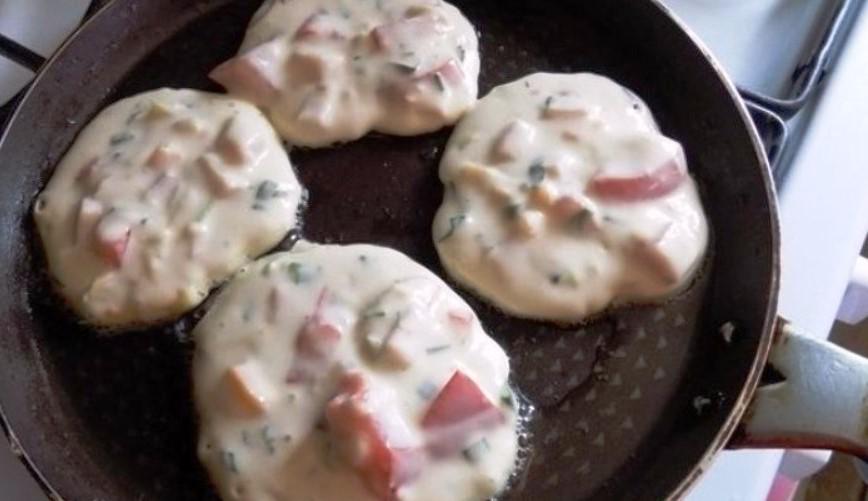 Ingredients:
flour, 1 cup;
Eggs, 2 pcs;
kefir, 1 cup;
salt, sugar, and soda 0.5 tsp;
ham or sausage, 100 gr;
cheese, 70 gr;
tomato, 1 pc;
sweet pepper. 1 pc;
Dill, parsley and chives to taste.
Instructions:
Combine the kefir with sugar, salt and baking soda, stir and leave for 10 minutes.
Cut the ham and bell peppers in julienne strips, cut the tomatoes into circles and remove the liquid part with the seeds with a spoon.
Grate cheese on a coarse grater, finely chop greens.
Mix all products, knead the dough, adding sifted flour.
Heat vegetable oil in a pan, spread the batter with a tablespoon and fry the fritters on both sides until golden brown.
Done pancakes first put out on paper towels to get rid of excess oil, only then put them on a plate.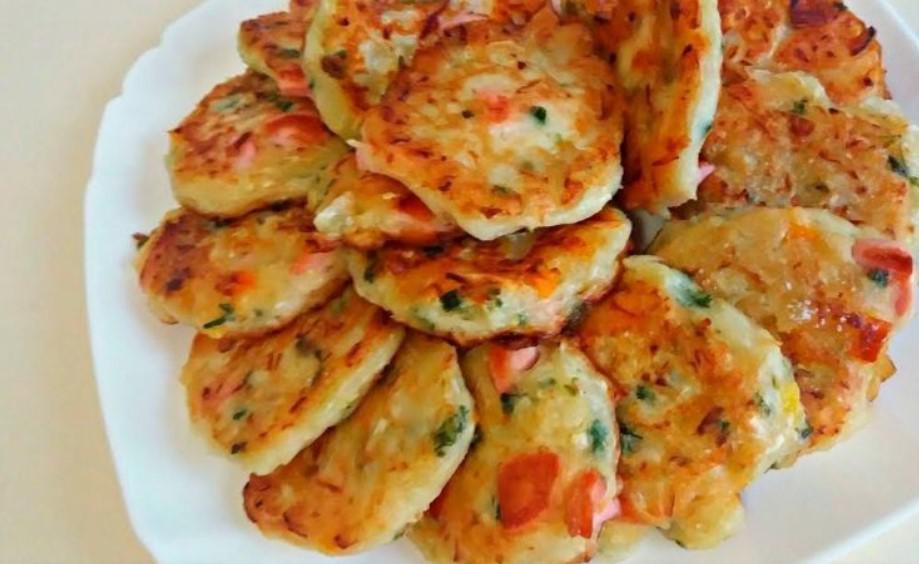 Tip: You can replace the kefir with natural yogurt without additives, in the dough also add products to taste. For example, it can be mushrooms, hot peppers, olives, etc.
Such pancakes can also be not only fried in a pan, but also baked in the oven. You can also bake not in the form of pancakes, but large pancakes in the form of a pizza, it will also be very delicious!