Tartlets are good both cold and hot, especially good with a glass of white wine!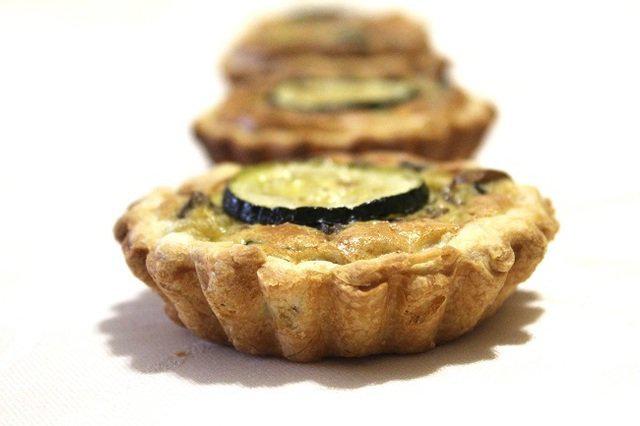 INGREDIENTS
zucchini – half
champignons – 150 gr.
egg – 2 pcs.
sour cream – 2 tablespoons
flour – 1 tbsp
provan herbs
garlic powder – a pinch
cayenne pepper
grated cheese – 2 tablespoons – I used Holand cheese
olive oil
tartlet molds – 8 small ones
8 flaky pastry – 8 pieces by the size of a tartlet
STEP BY STEP RECIPE
Slice 8 zucchini rings, dice the rest of the zucchini, dice the mushrooms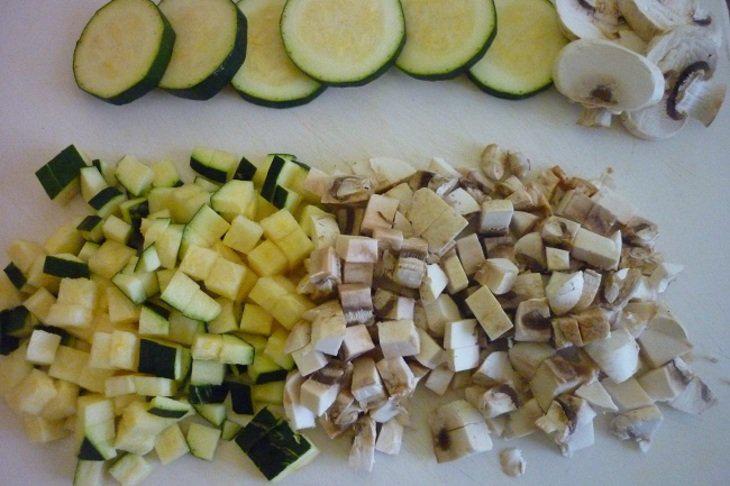 Sauté the zucchini rings in olive oil on both sides and set aside.
Sauté remaining zucchini with mushrooms, season with salt and pepper.
Mix sour cream, cheese, garlic, flour, herbs and eggs and pour into the zucchini and mushrooms.
Layer the tartlets with the puff pastry.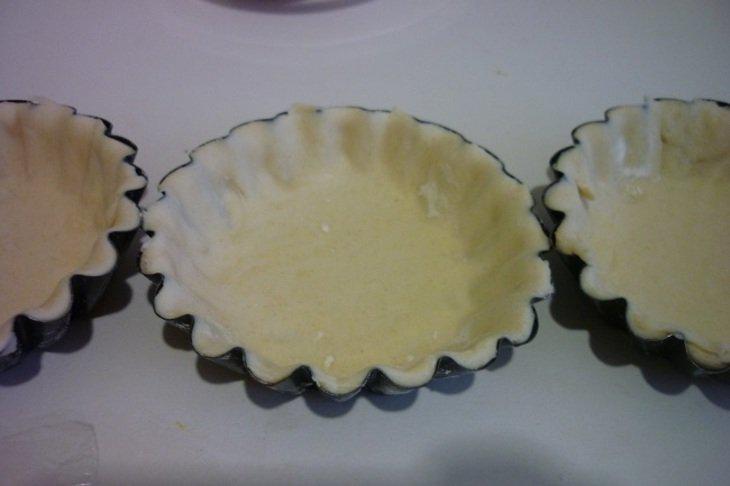 Fill the tartlets with the sour cream-egg-vegetable mixture. Place a circle of roasted zucchini on top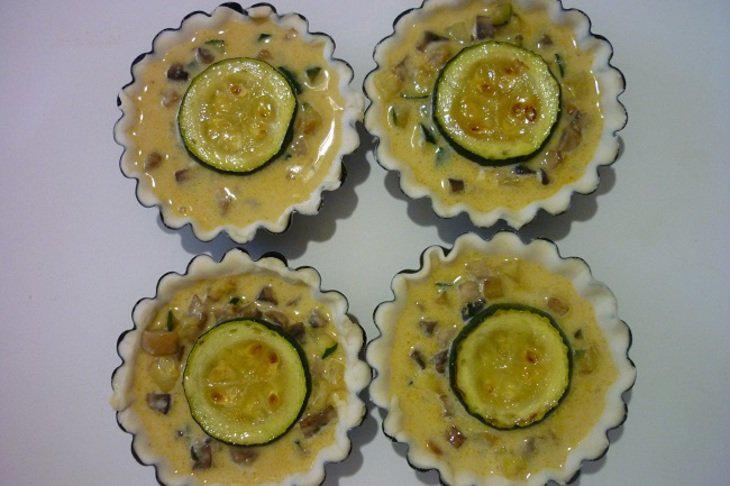 Preheat the oven to 200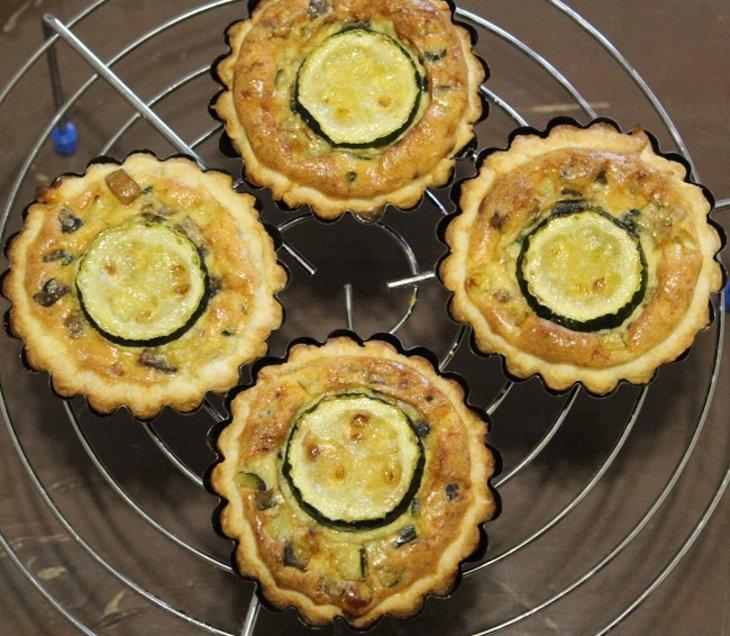 Bake for 20 minutes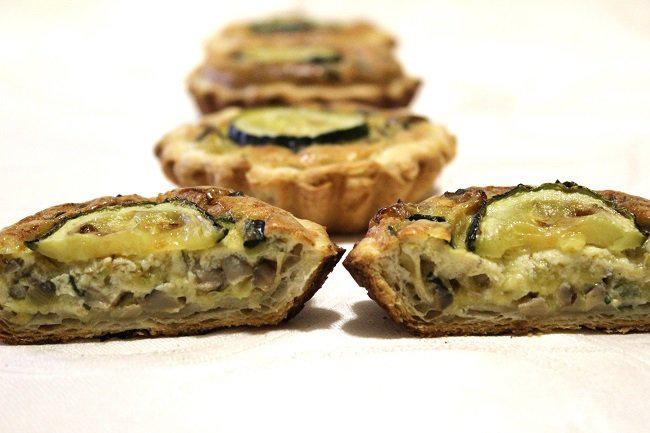 Remove from the molds and serve.