This kind of adjika is made from green peppers – it turns out a very beautiful and original sauce, which is perfect for a variety of dishes.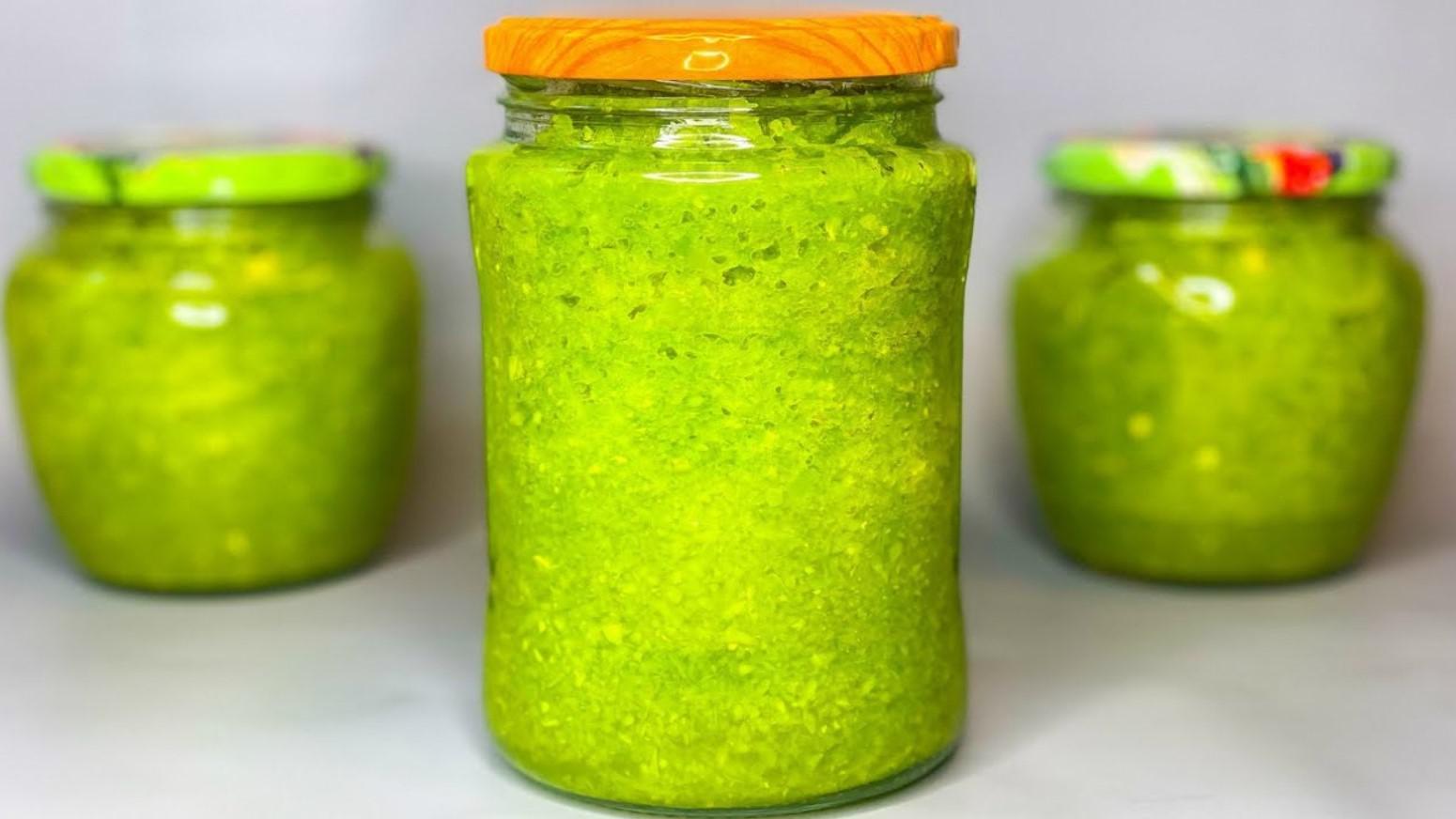 Ingredients:
green pepper, 1.5 kg (peeled);
garlic, 3 heads
hot pepper, 2 pcs;
sugar, 100 g;
salt, 2 tablespoons;
wine vinegar, 50 ml.
Instructions:
Cut the pepper into pieces and grind with a meat grinder or blender.
Chop the hot peppers also in pieces and peel the garlic. Chop them also with a blender.
Mix all vegetables, add salt and sugar, vinegar and mix. Leave on the table for 25 minutes, stirring occasionally.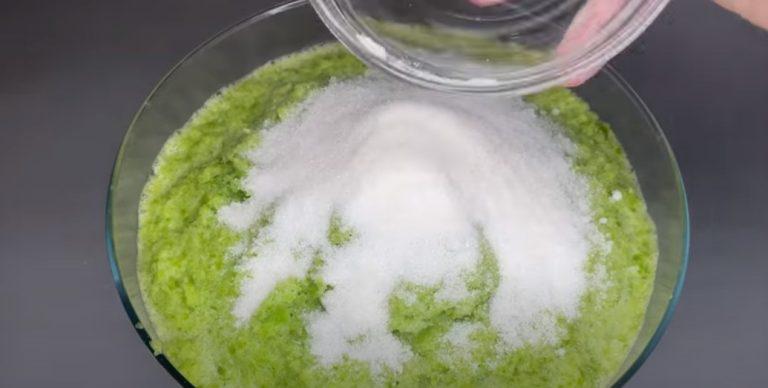 Pour the sauce into clean and dry jars. Cover with lids and put in the fridge for storage.
You can put the jars in a cold cellar, the sauce will keep in the cold for a long time.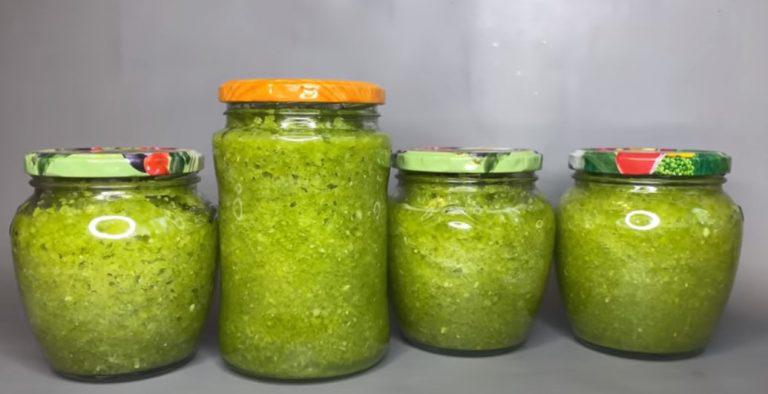 Such adjika is rich in vitamins – we do not subject the mass to heat treatment and all the vitamins are preserved.
This healthy sauce is suitable for meat and fish dishes, it is very flavorful and delicious.