Carrot Cake, a true culinary masterpiece, encapsulates the essence of moistness and softness. Infused with the earthy charm of carrots, the nutty goodness of walnuts, the zing of pineapple juice, and the creamy allure of buttermilk, this creation takes center stage as a delightful treat. Crowned with a luxurious cloak of sweet cream cheese frosting, the Classic Carrot Cake emerges from your oven in less than an hour, ready to be relished and adored.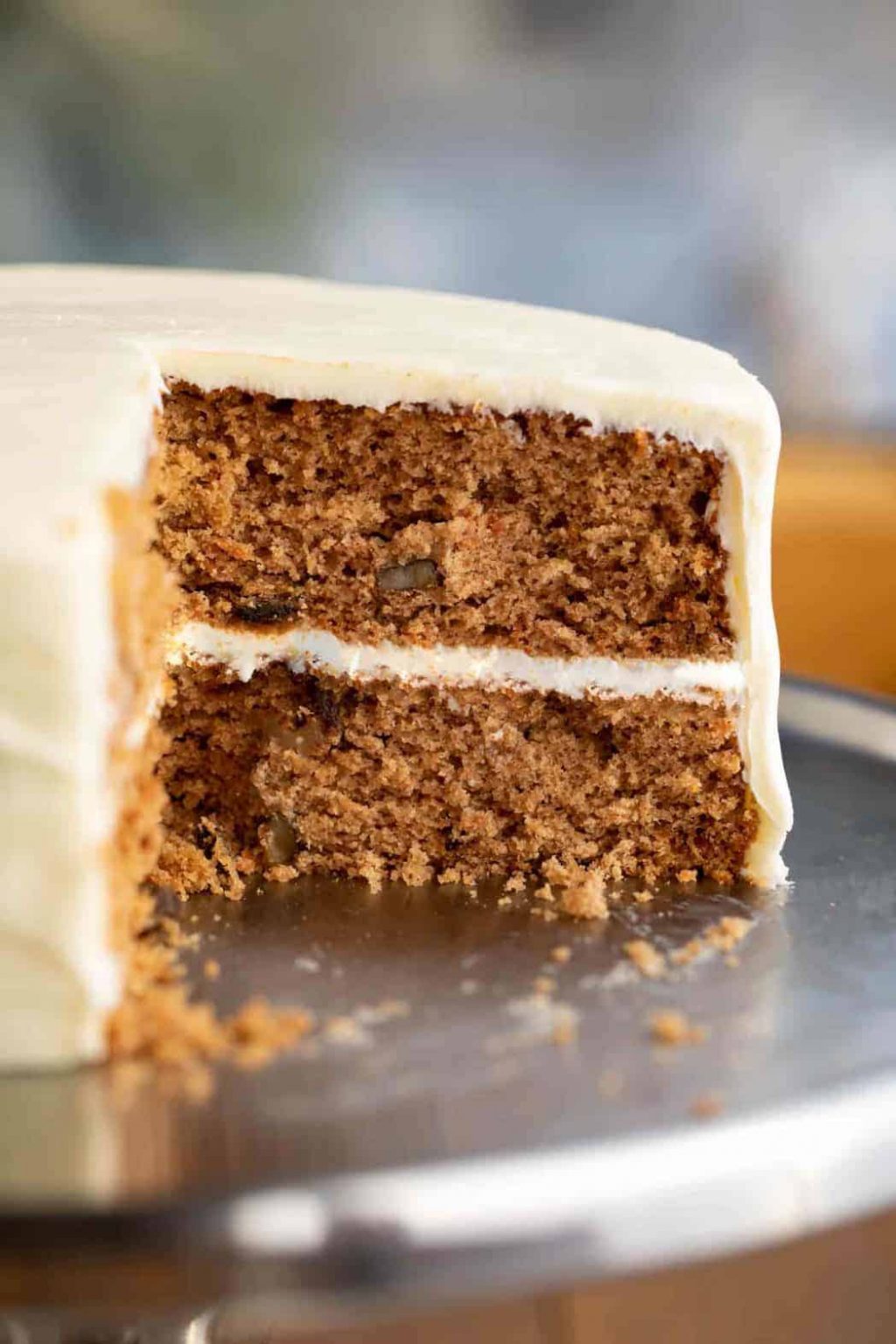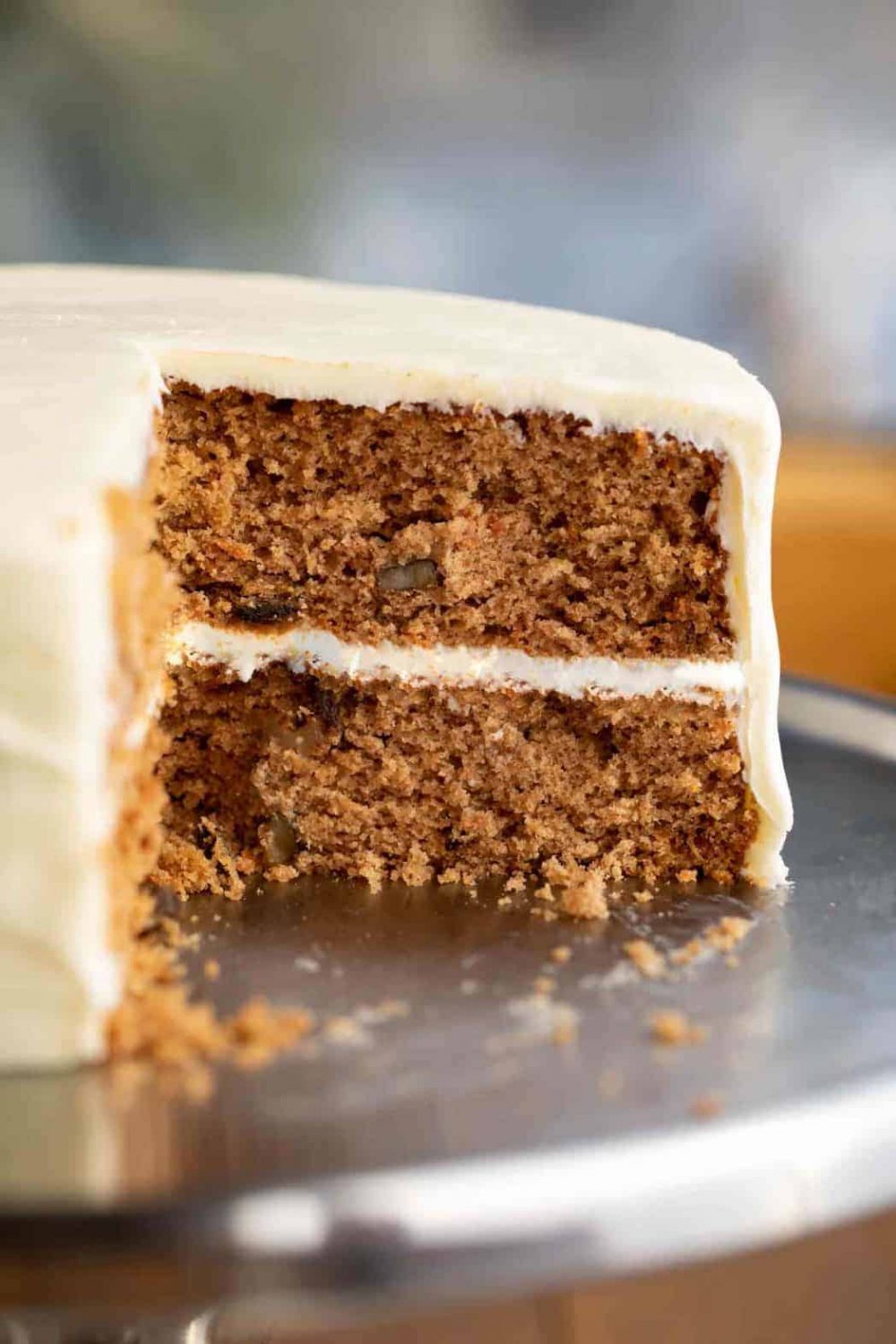 Carrot Cake Magic:
Discover the exquisite artistry of Carrot Cake, a timeless choice for Easter celebrations or the refreshing days of spring. The tantalizing marriage of succulent pineapple, vibrant carrots, velvety buttermilk, and harmonious oil in the batter yields a cake that's not just moist but moist beyond imagination. With layers of Cream Cheese Frosting that stand testament to your culinary prowess, you'll never again turn to store-bought options once you experience the enchantment of this homemade treasure.
Exploring Substitutes and Timing:
Intrigued by the possibility of a substitute for oil? While unsweetened applesauce can replace oil in Carrot Cake, remember that the richness and moisture in oil contribute to the cake's luxurious texture. For those who plan ahead, baking this masterpiece a day before your occasion is a strategic move. Store it unfrosted at room temperature or, if cream cheese frosting is added, in the refrigerator. Keep in mind, however, to refrain from leaving dairy-based frostings like cream cheese at room temperature for extended periods.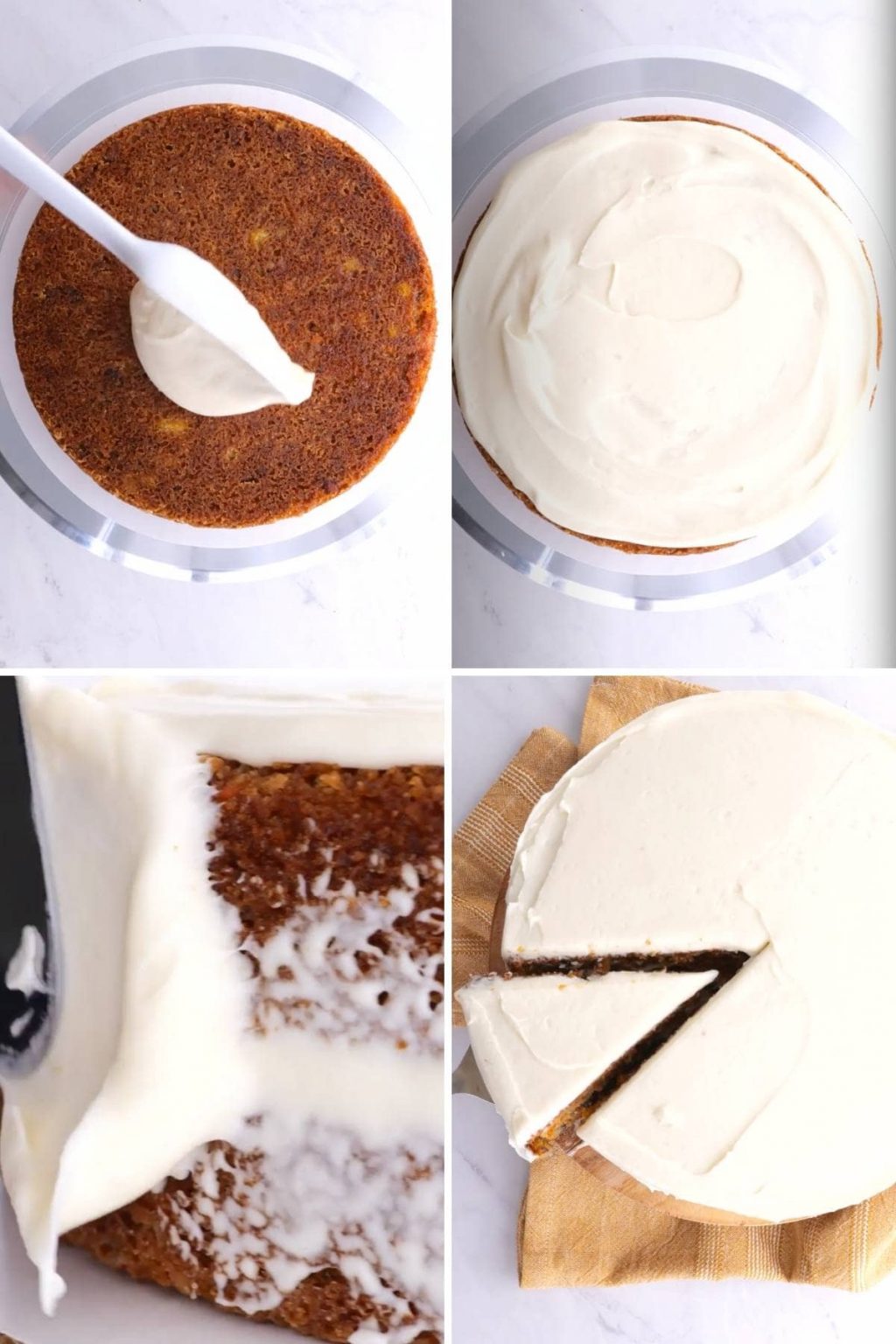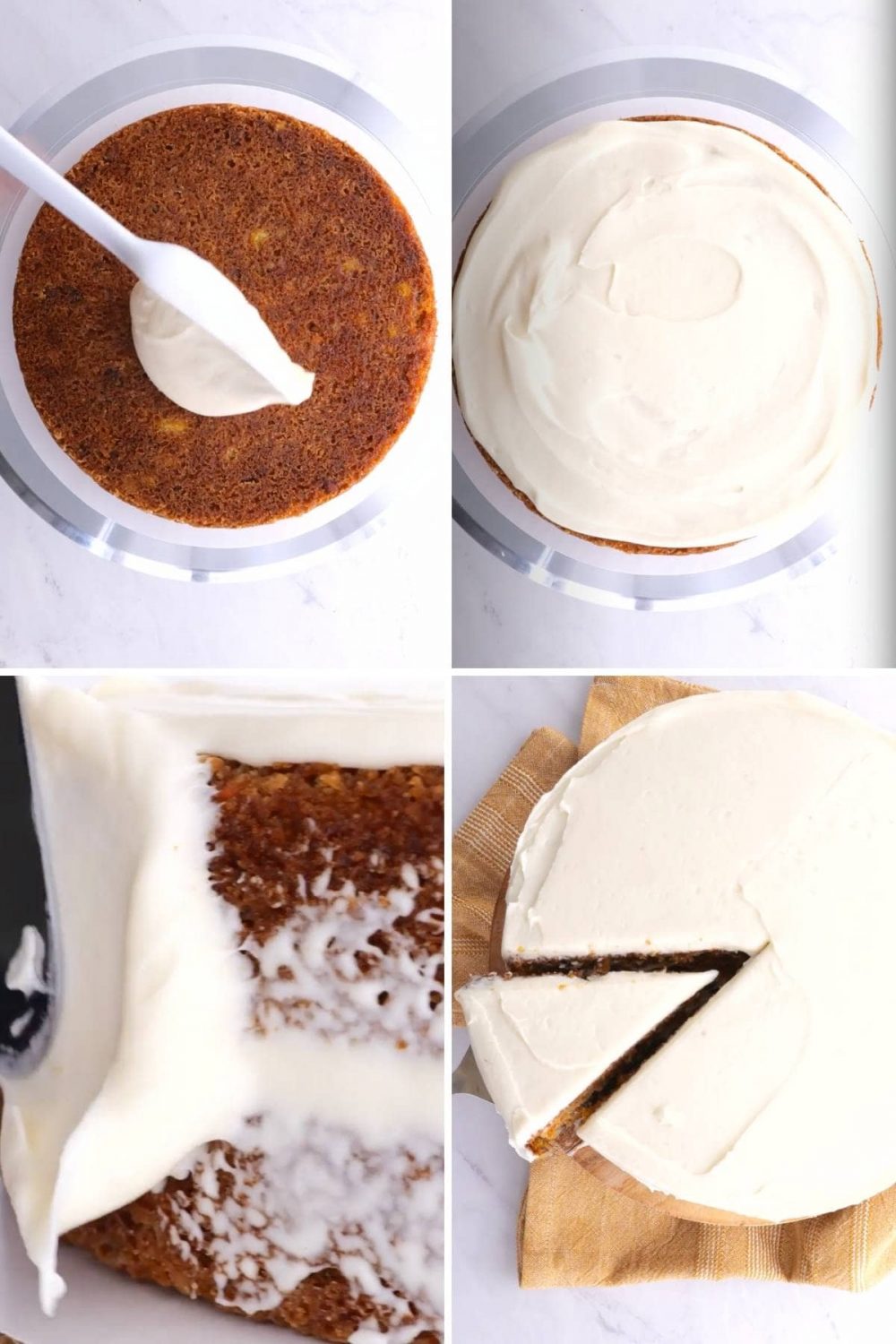 Decorative Delights:
Enhancing the aesthetics of your Carrot Cake opens a realm of creativity. Whether adorning with nuts such as pecans, walnuts, or almonds, opting for classic buttercream frosting, dusting with powdered sugar, drizzling with caramel sauce, or pairing with Easy Whipped Cream — the possibilities are as limitless as your imagination. Consider garnishing with additional pineapple or even utilizing cake crumbs from leveling the layers.
The Secret to Moisture:
The secret to Carrot Cake's unrivaled moisture lies in the dynamic duo of carrots and pineapple, both imbued with natural moisture. When combined with the acid and richness of buttermilk, this cake achieves a moist and tender texture that is nothing short of enchanting. For an extra layer of flavor and moisture, substituting half the granulated sugar with brown sugar introduces a delightful depth of molasses-like sweetness.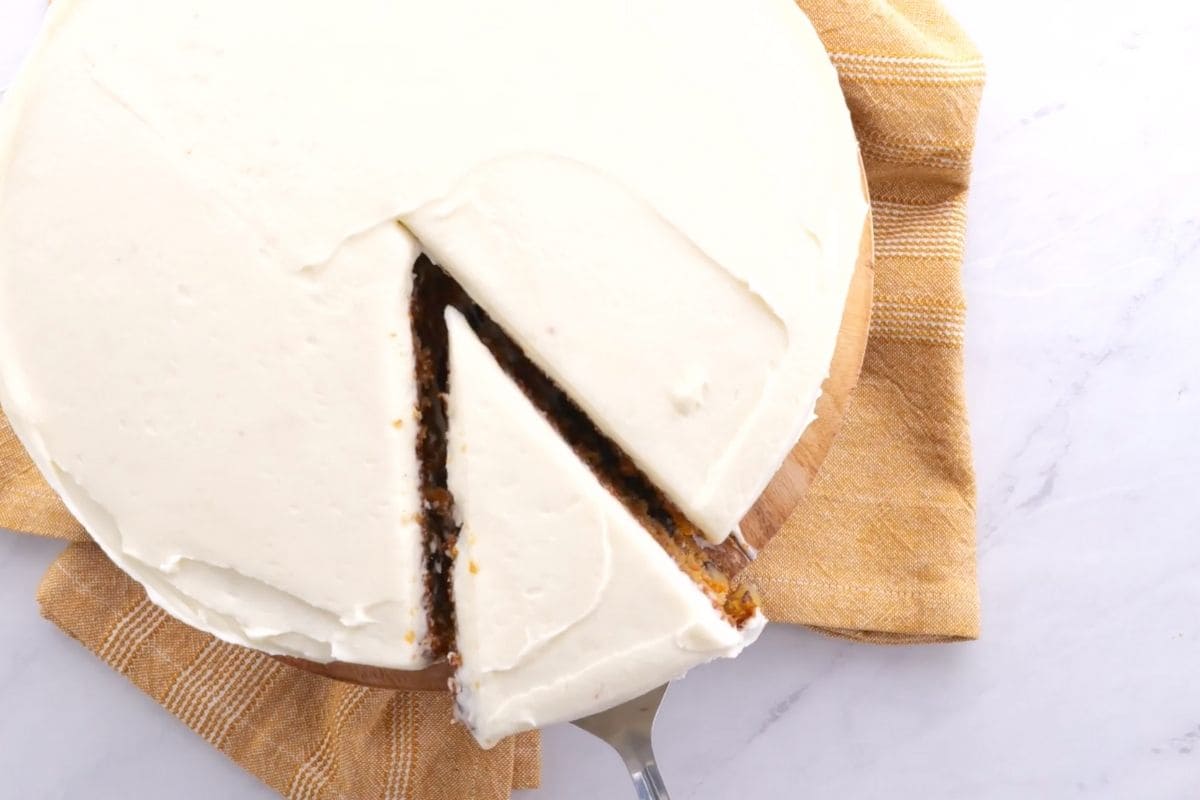 Guiding Tips for Success:
Dive into the world of Carrot Cake mastery armed with invaluable insights:
A cup of raisins can amplify the sweetness of this cake.
Opt for cupcake tins for individual Carrot Cake cupcakes, beautifully crowned with cream cheese frosting.
Embellish the batter with sweetened shredded coconut for an extra layer of flavor and texture.
Pre-mix dry ingredients before incorporating wet ingredients to ensure even dispersion in the batter.
Elevate the flavor profile with additional spices like nutmeg, ginger, or pumpkin pie spice.
Explore Neufchatel cheese as a lower-fat alternative to cream cheese for the frosting.
Grate or process carrots for an efficient preparation.
For an elegant twist, bake in a bundt pan, then frost or dust with powdered sugar.
Storage Wisdom:
Master the art of preserving your Carrot Cake:
For short-term delight, leave the cake at room temperature for up to 2 hours.
Embrace refrigeration for lasting freshness, wrapping the cake in plastic wrap for up to a week.
Experience the joy of frozen indulgence by freezing unfrosted Carrot Cake, carefully wrapped in foil and plastic wrap, for up to two months. Allow thawing overnight and complement with a freshly made batch of cream cheese frosting before serving.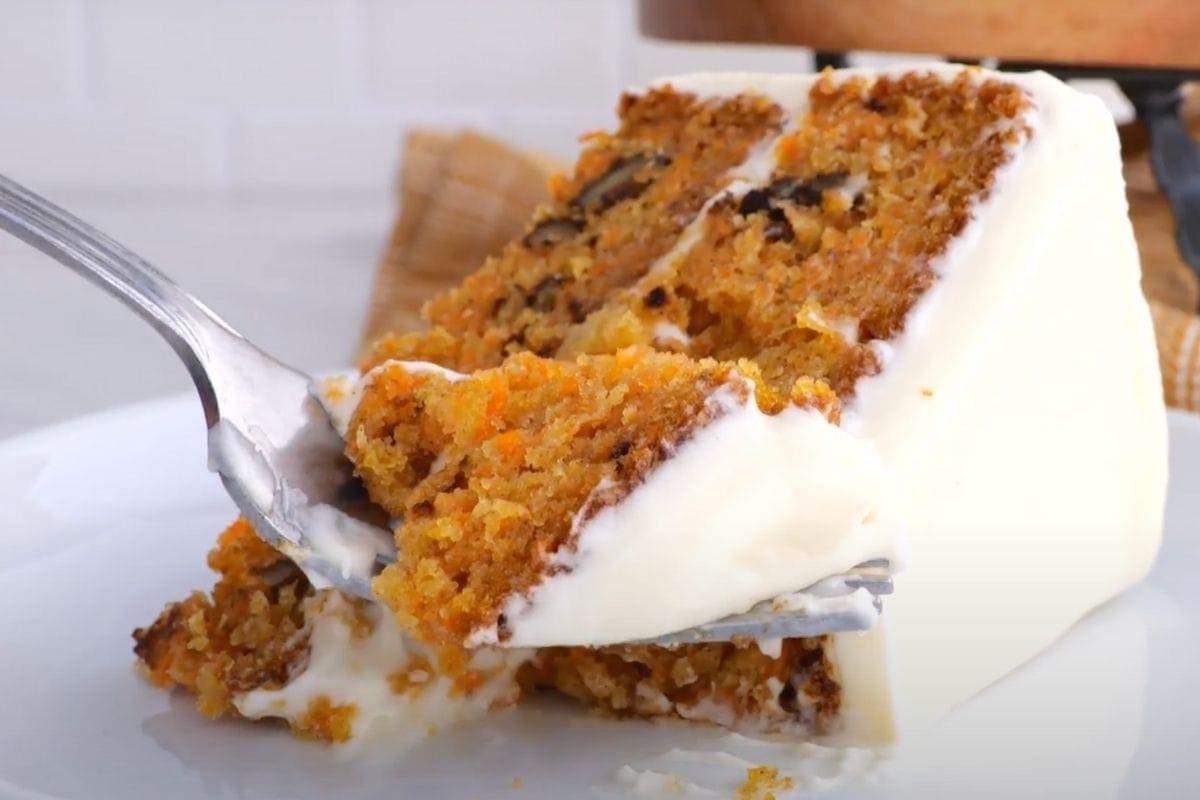 Ingredients:
3 eggs
3/4 cup buttermilk
3/4 cup vegetable oil
1 1/2 cups white sugar
2 teaspoons ground cinnamon
1/4 teaspoon salt
2 cups all-purpose flour
2 teaspoons baking soda
3 cups shredded carrots
1 cup chopped walnuts
1 can (8 ounces) crushed pineapple with juice
2 teaspoons vanilla extract
Instructions:
Preheat the oven to 350 degrees. Grease two 9-inch cake pans with baking spray.
Sift the flour, baking soda, salt, and ground cinnamon into a bowl.
In a stand mixer, blend eggs, buttermilk, vegetable oil, white sugar, shredded carrots, chopped walnuts, crushed pineapple with juice, and vanilla extract on low speed.
Gradually incorporate the sifted dry ingredients into the wet mixture.
Pour the batter evenly into both cake pans.
Bake for 30-35 minutes or until a toothpick inserted comes out clean.
Allow the cakes to cool completely before frosting with Cream Cheese Frosting.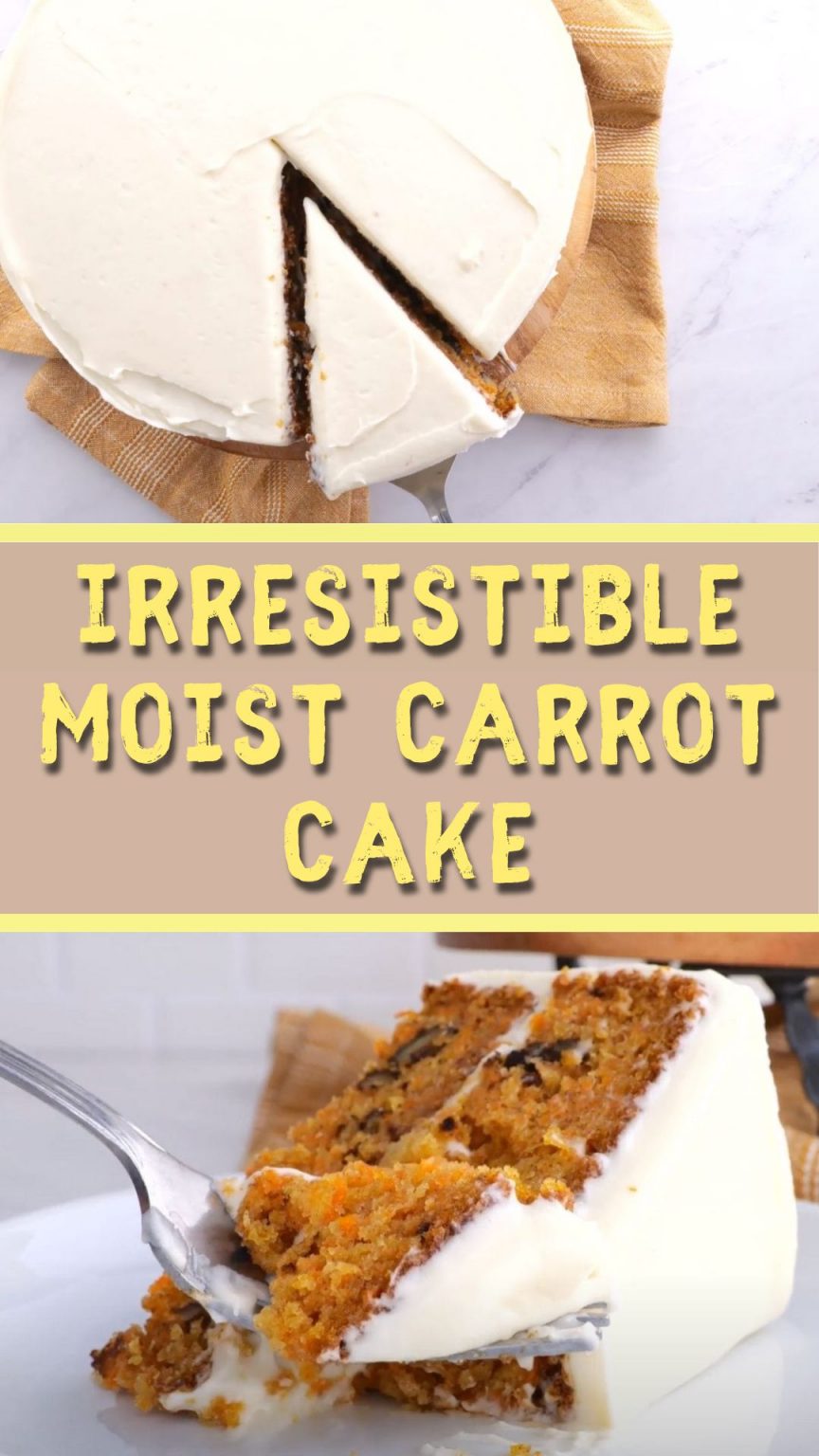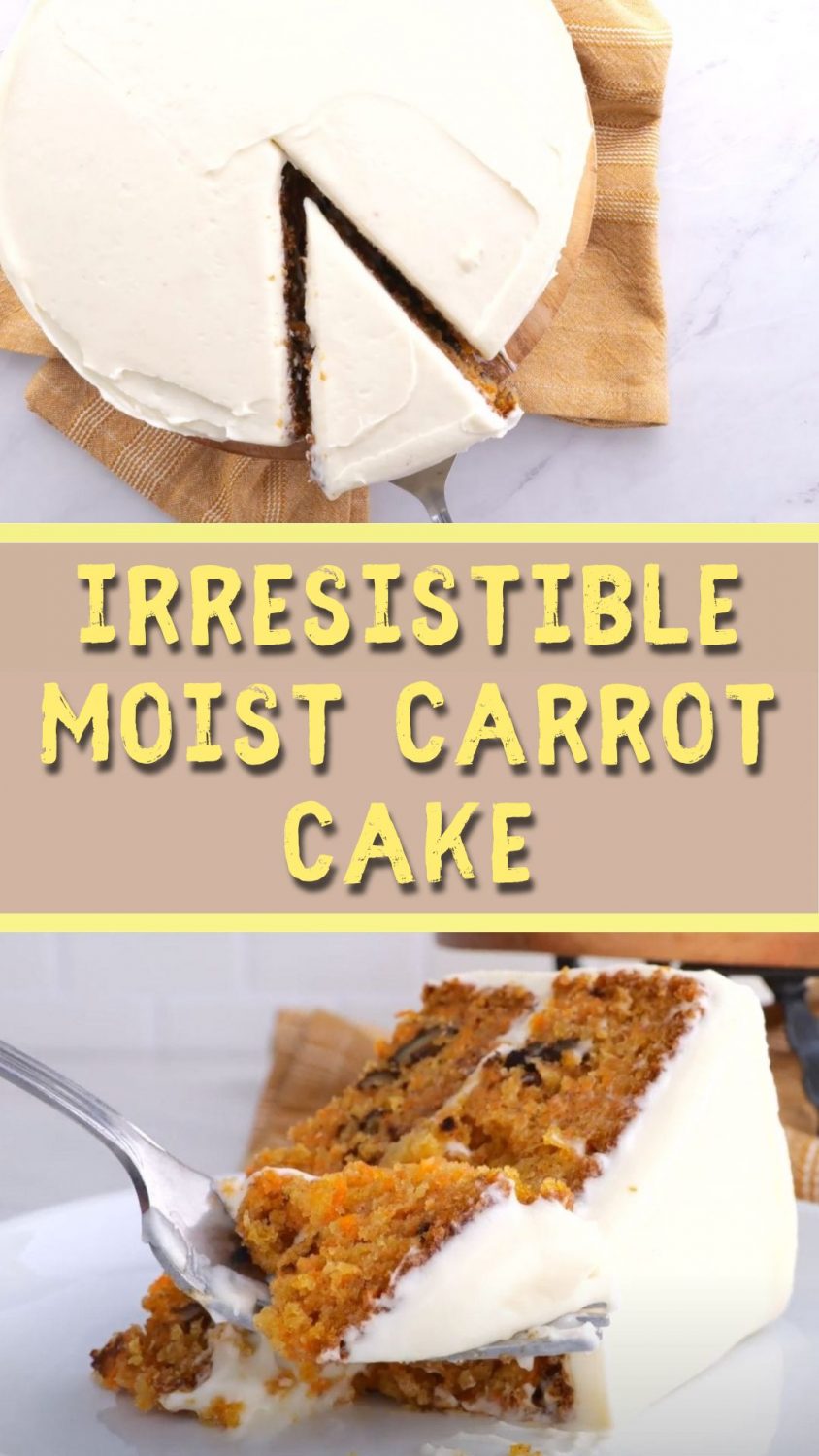 Indulge in the captivating allure of Classic Carrot Cake—a symphony of flavors and textures that evokes the essence of moistness and tenderness. Elevate your baking prowess with this timeless creation, enveloped in creamy frosting and adorned with culinary creativity.