At first glance as part of a salad fairly common products, but because of this combination and the amount, the taste of the salad is very original and unusual.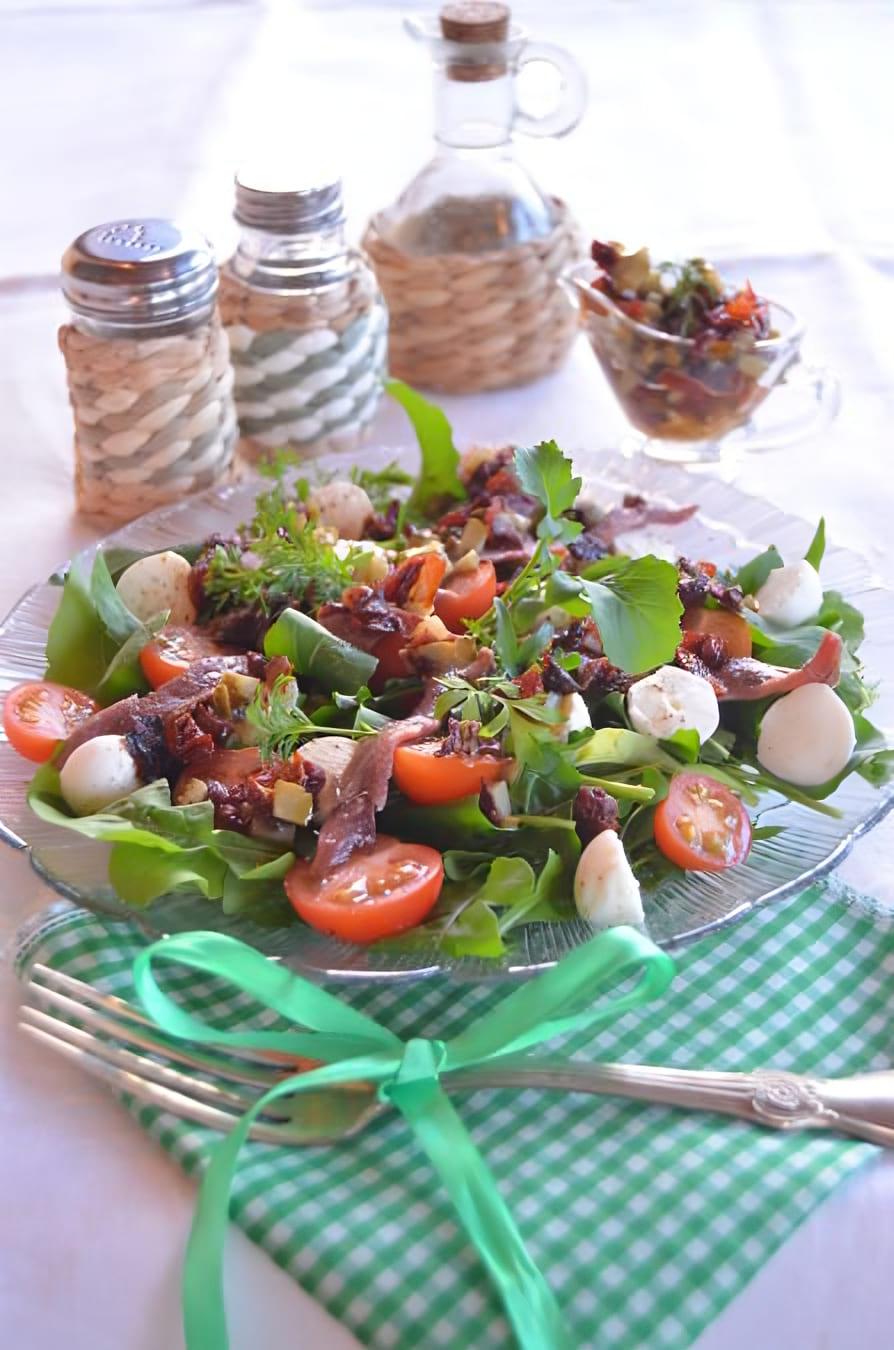 INGREDIENTS
arugula – 100 g
watercress – 50 g
cherry tomatoes – 200 g
mini mozzarella – 20 units
anchovies – 6-7 pcs.
pickled gherkins – 5 pcs.
sun-dried tomatoes – 50 g
olive oil – 3 tbsp
salt
pepper
STEP BY STEP RECIPE
Prepare the ingredients: wash and dry the lettuce and tomatoes.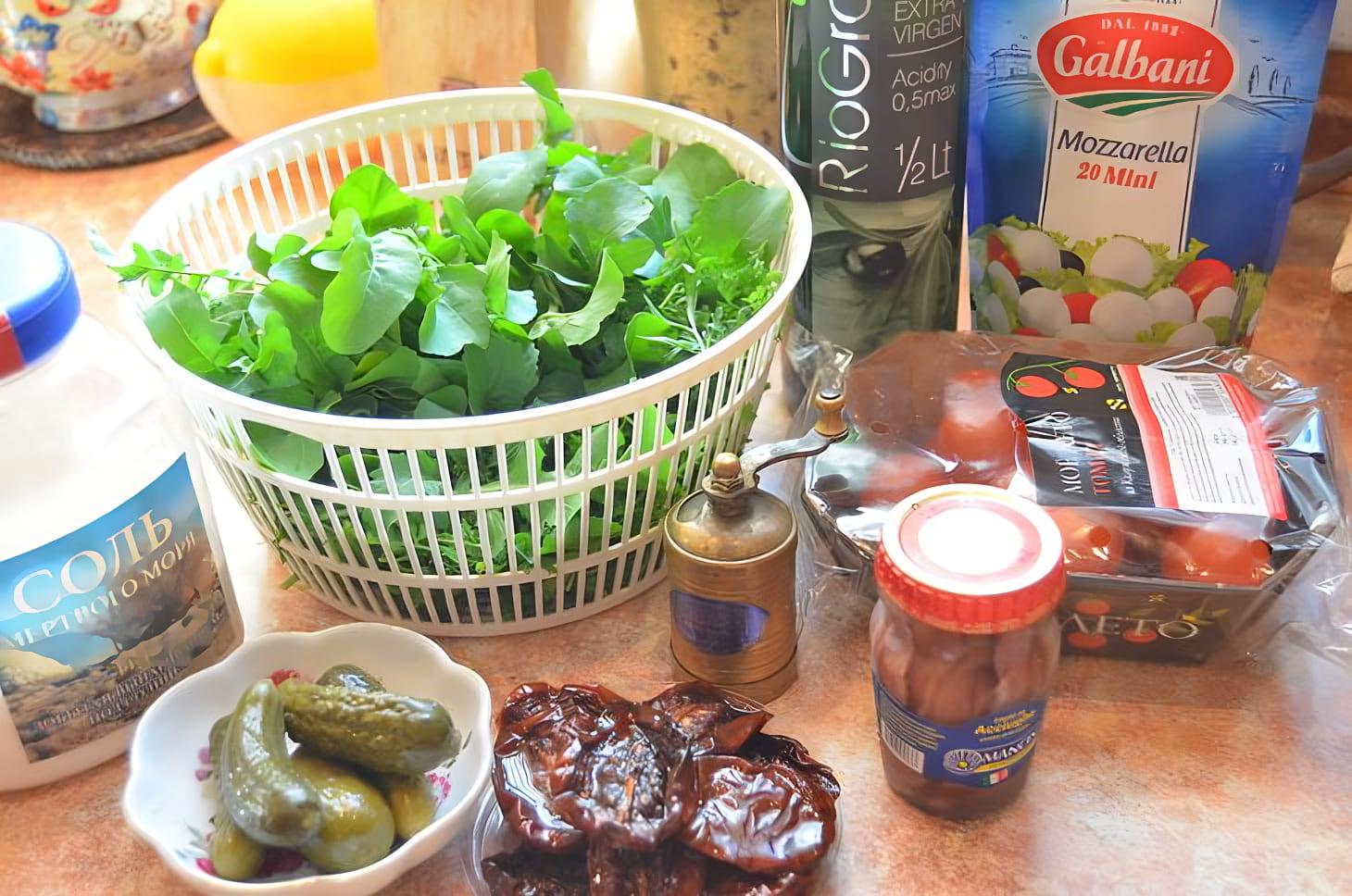 Cut the tomatoes into halves or quarters, depending on size.
Cut the mozzarella balls into halves.
Place lettuce on a large plate, top with cherry tomatoes, cheese and anchovies.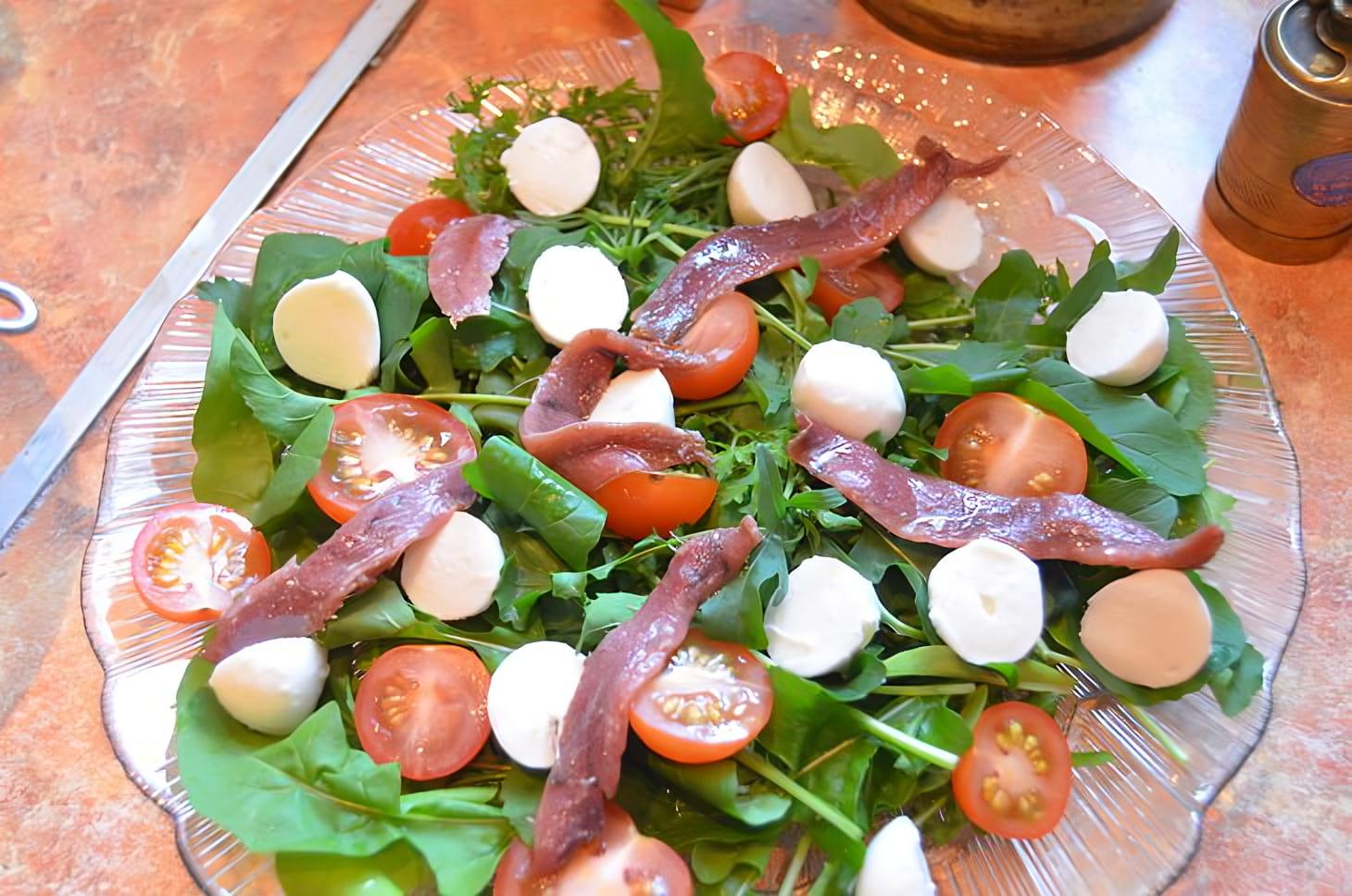 Gherkins, sun-dried tomatoes cut into small cubes.
Mix the gherkins and tomatoes with the olive oil.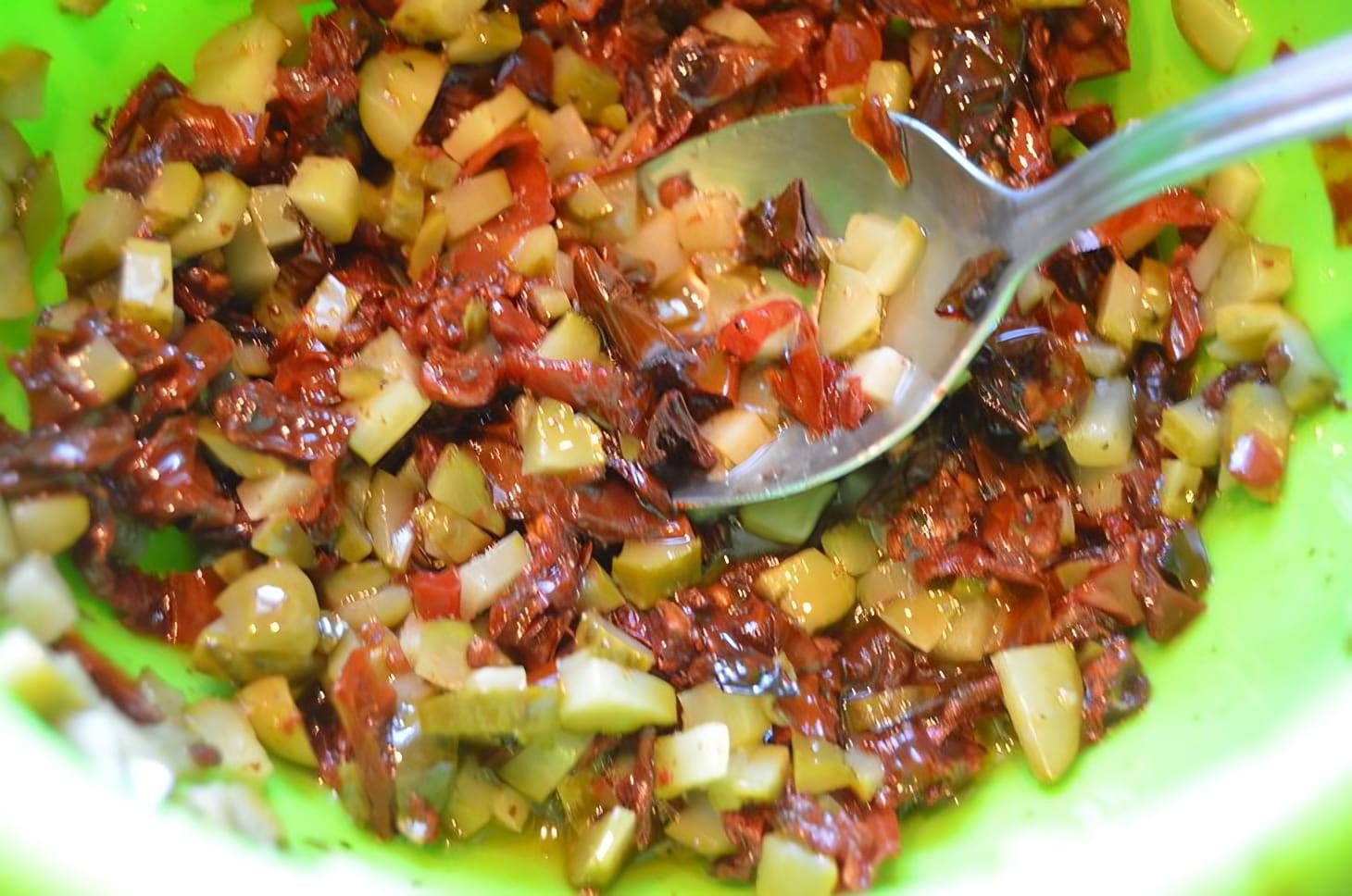 Pour the salad dressing, season with salt and pepper and serve.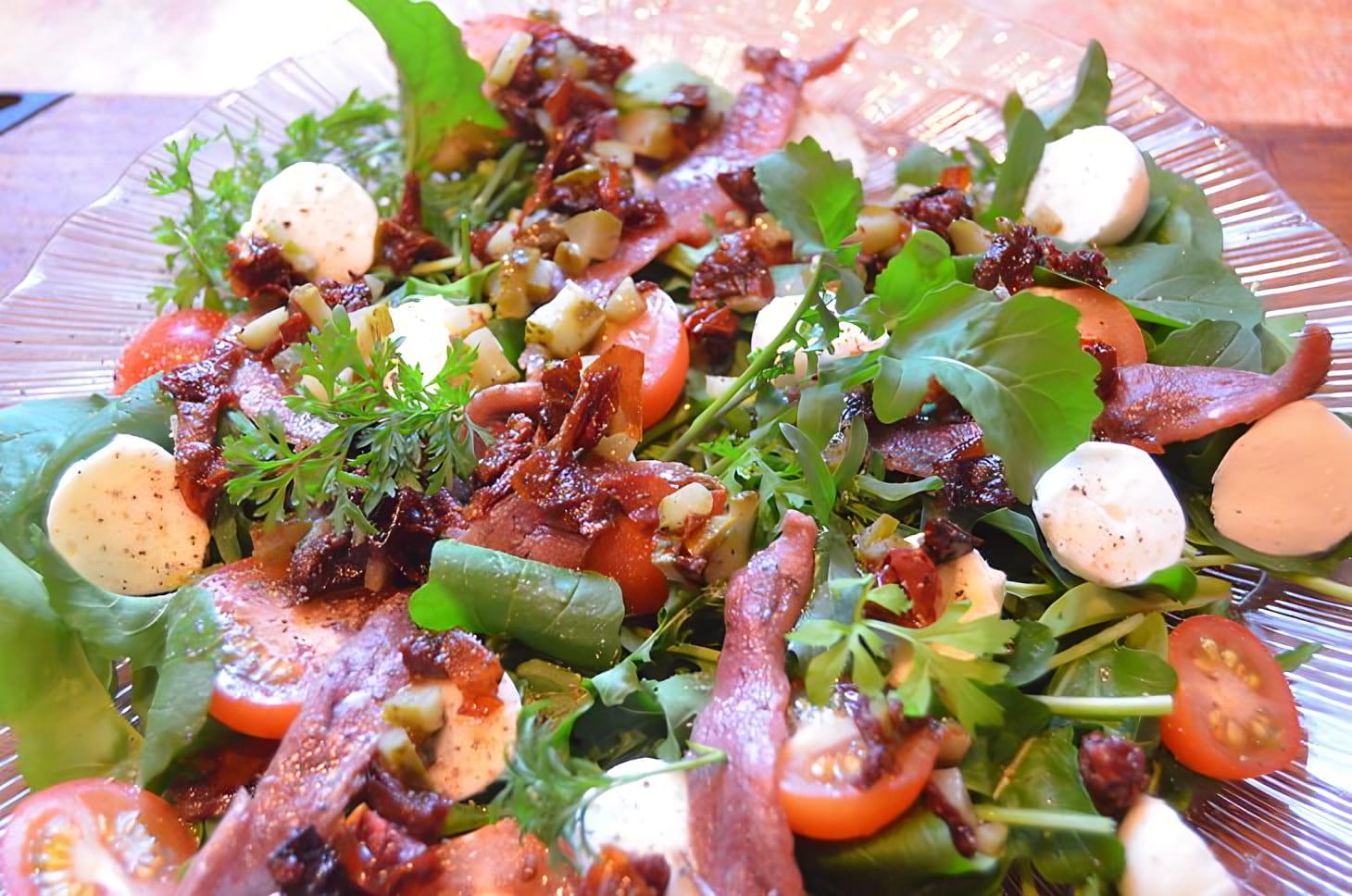 BON APPETIT!!!