Sugar cookies as a base and delicate sour cream with prune pieces is a perfect combination of flavors.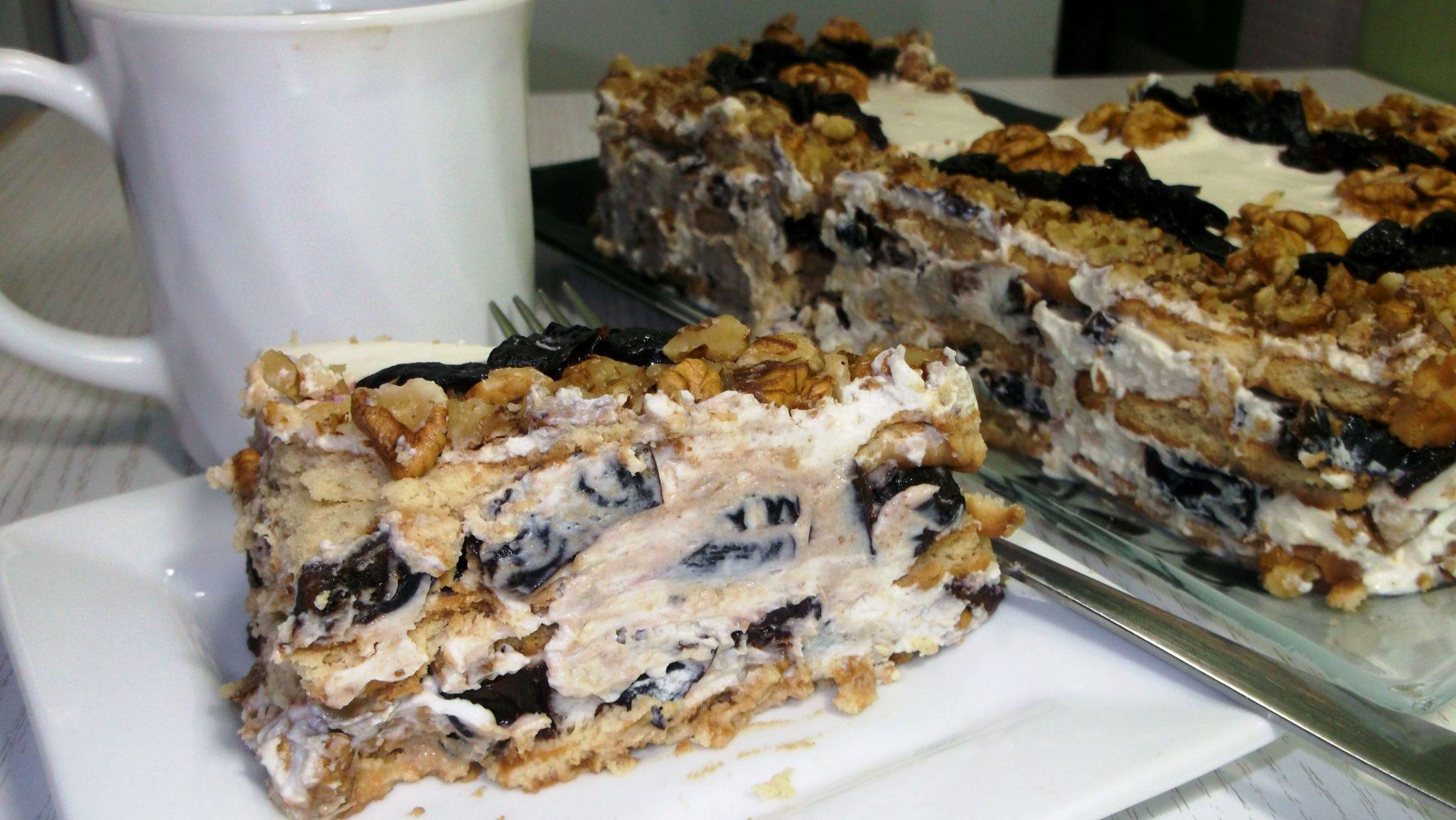 Ingredients:
Sugar cookies, 300 g;
milk, 100 g;
walnuts, 150 g;
powdered sugar, 30 gr;
vanilla sugar, 10 gr;
sour cream, 500 gr;
prunes, 200 g.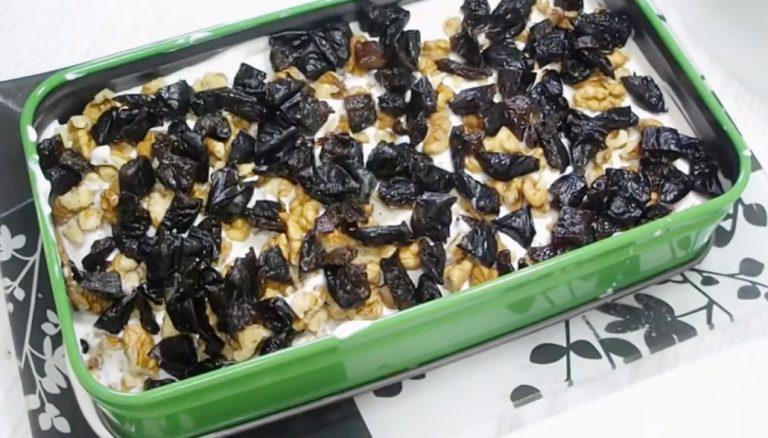 Instructions:
We need milk to dip the cookies before laying the layers, so that the cake does not need to be soaked.
If you have old prunes, then pour them in boiling water for a few minutes, then drain the water, squeeze a little and cut into pieces. If prunes are juicy and not dried out – cut them into pieces right away.
Combine sour cream with powdered sugar and vanilla sugar and beat into a fluffy mass.
Form the cake on a plate or in a mould.
Dip the cookies in the milk and lay out the first layer.
Spread the cream on top of the cookies, sprinkle with chopped nuts and prune slices.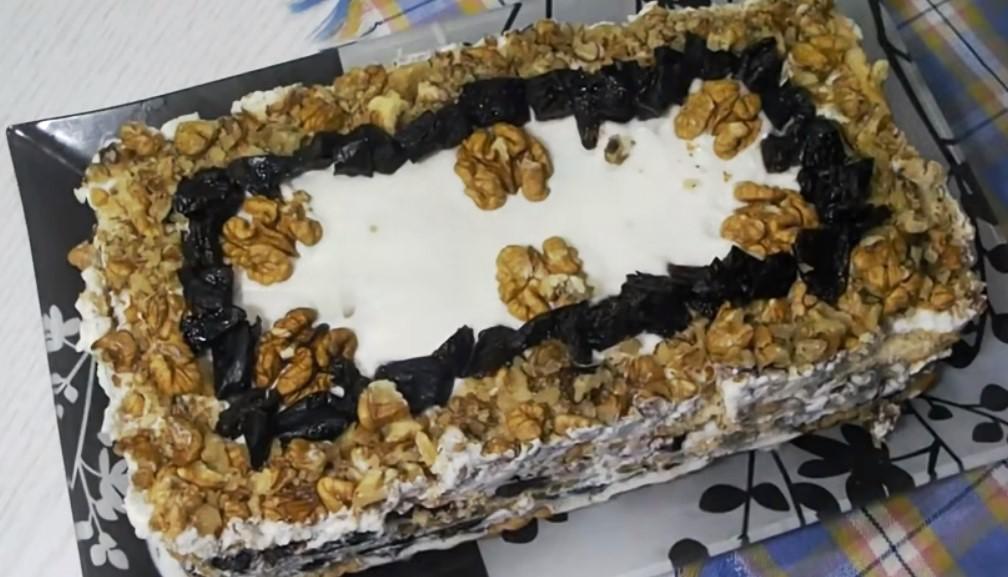 Again lay out a layer of cookies, cream, nut crumbs and prune pieces.
Alternating layers, form the whole cake, smear the cream on the sides and sprinkle with nuts and prunes.