Liver is not as easy to prepare as many people think, so I offer a recipe that always turns out delicious.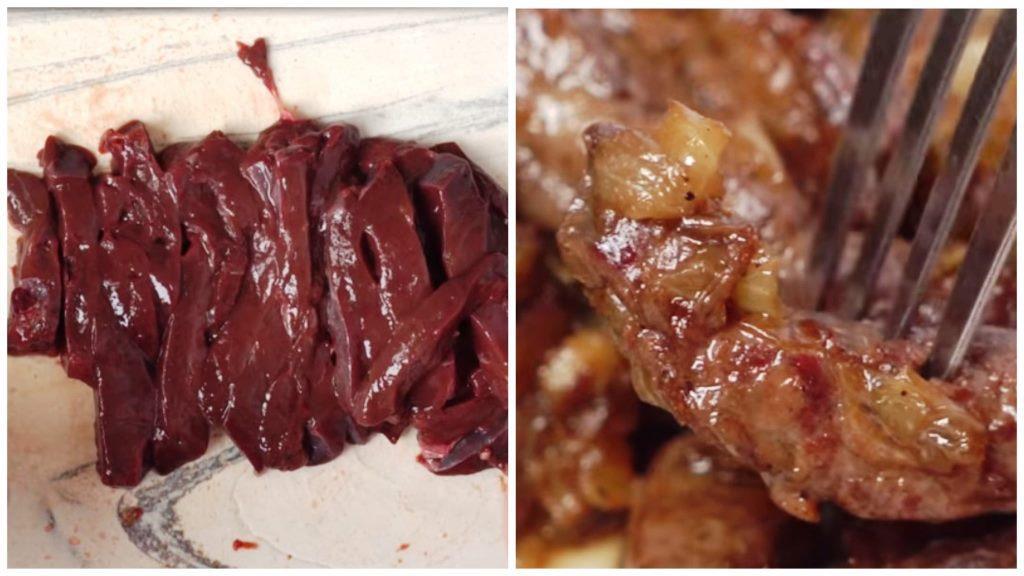 Ingredients:
beef liver, 500 g;
onion, 250 g;
salt, 1.5 – 2 tsp;
black pepper, 0.5 tsp;
vegetable oil.
Instructions: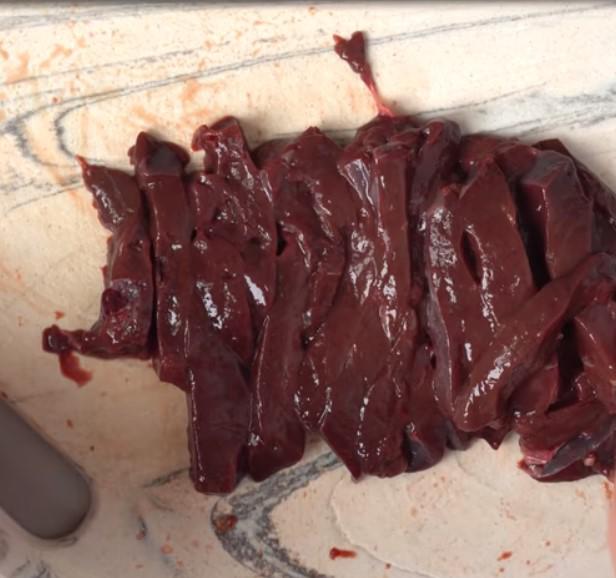 Rinse the liver well and remove the membranes.
Cut the product into equal pieces – this is important for even frying of the liver. Salt it.
Take an onion in an amount 2 times less than the amount of liver. Cut it into thin half rings.
Heat vegetable oil in a frying pan, put liver and fry. Stir all the time on a high heat.
Salt again to taste.
As soon as the color of the liver became lighter, put the onion and fry until it is soft and brown.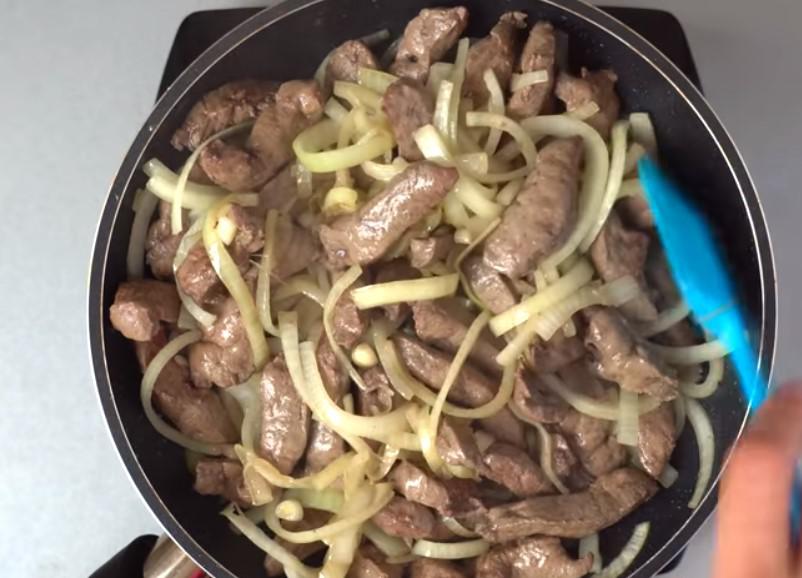 As soon as the juice evaporates and the onions turn brown, remove from the heat.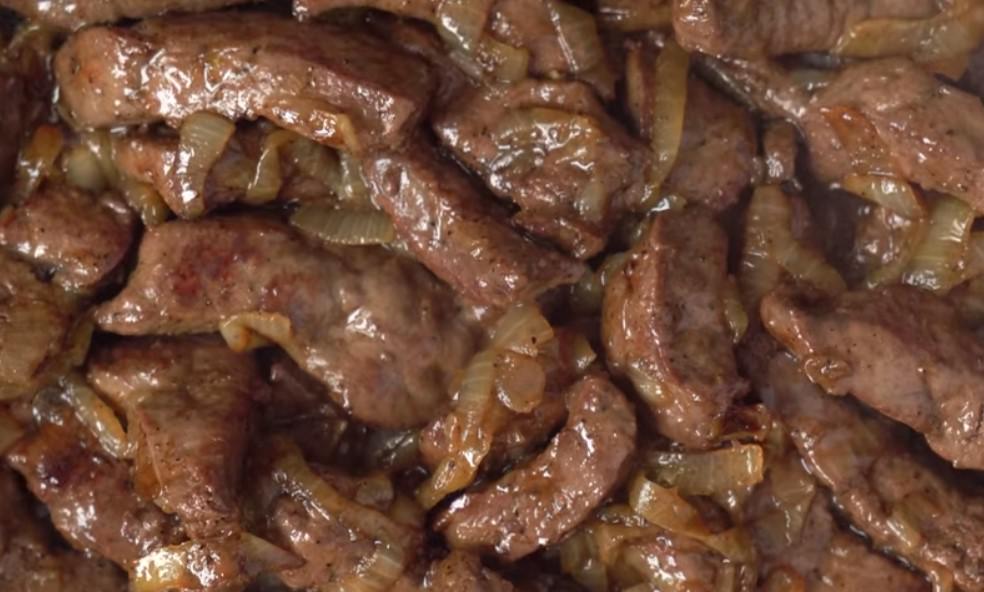 Look how yummy it is!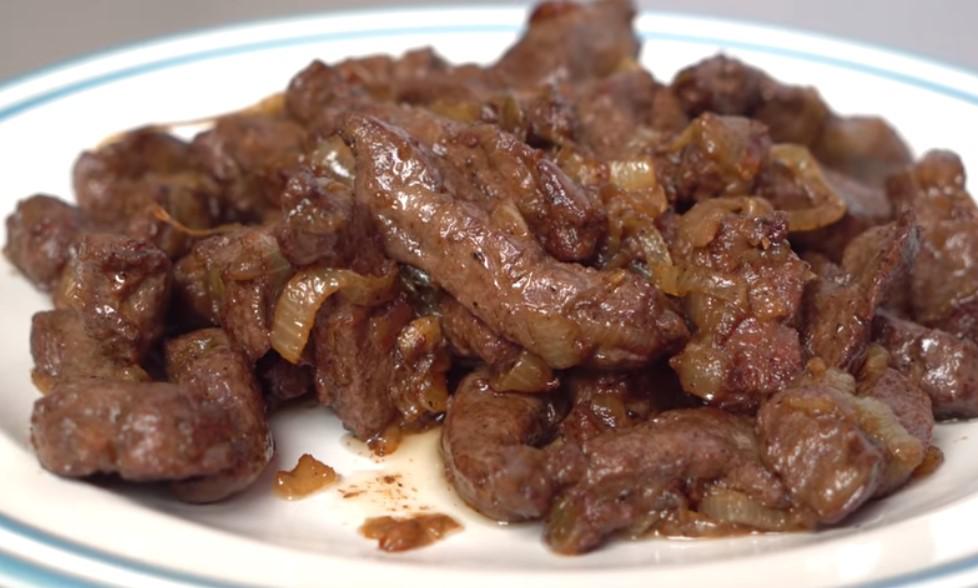 The liver tastes fantastic.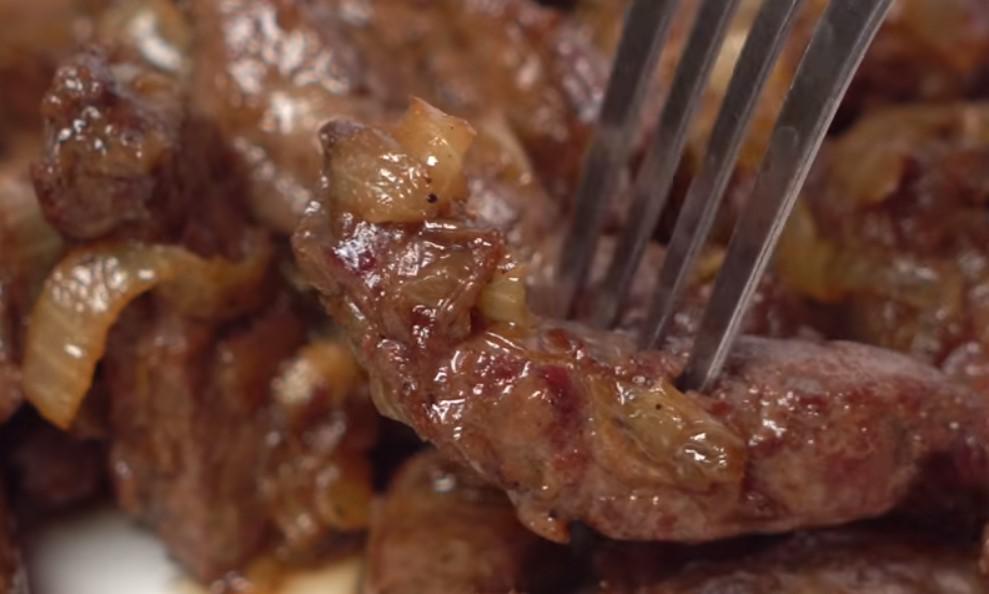 Try making liver with this recipe and you'll see how easy and delicious it is!