Looking for a way to spice up your regular ranch dressing? Try making some Jalapeño Ranch Dressing! This recipe takes the classic American dressing to the next level by adding some heat and flavor. Whether you use it as a salad dressing or a dipping sauce for your favorite appetizers, this Jalapeño Ranch Dressing will add some excitement to your meals.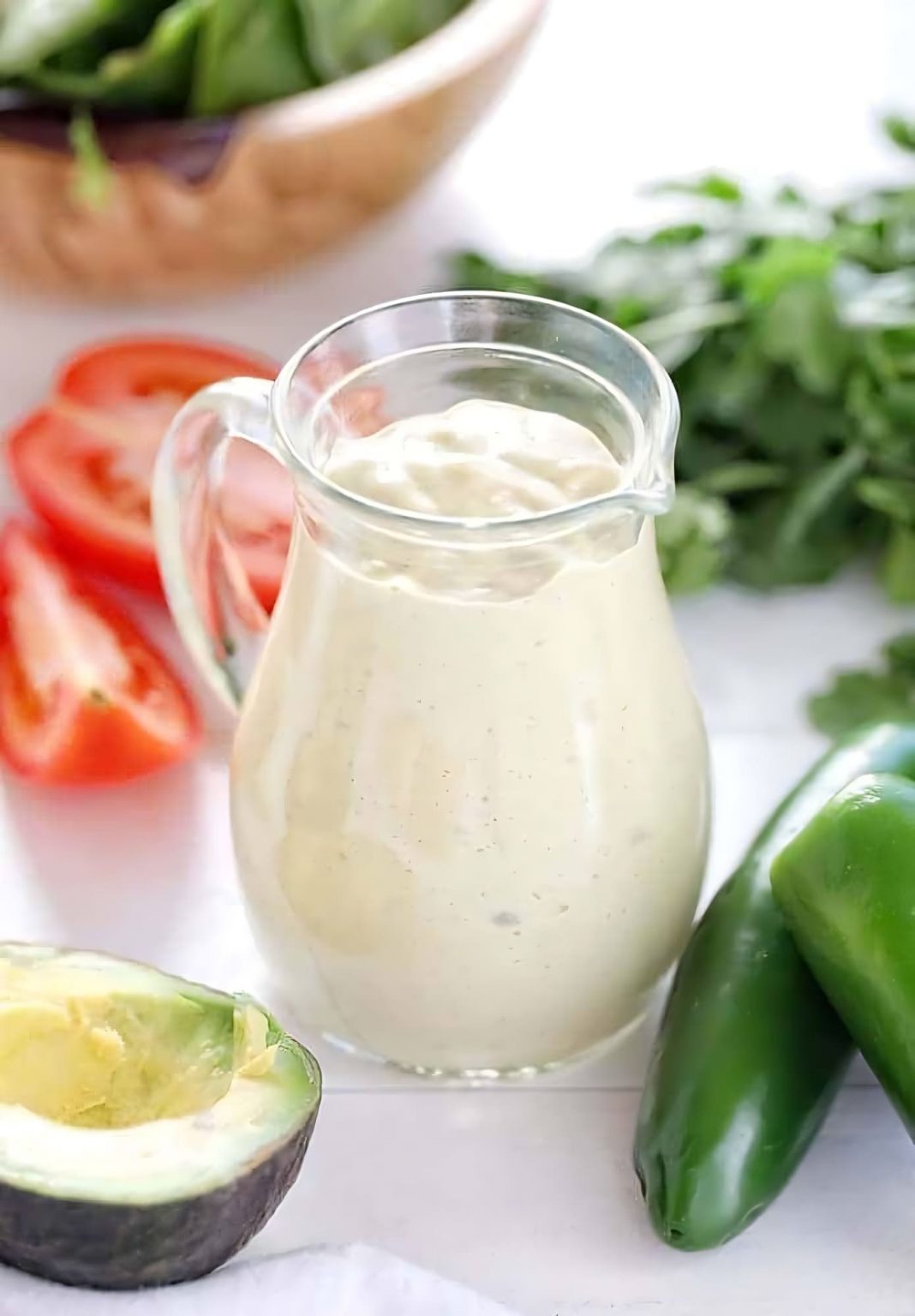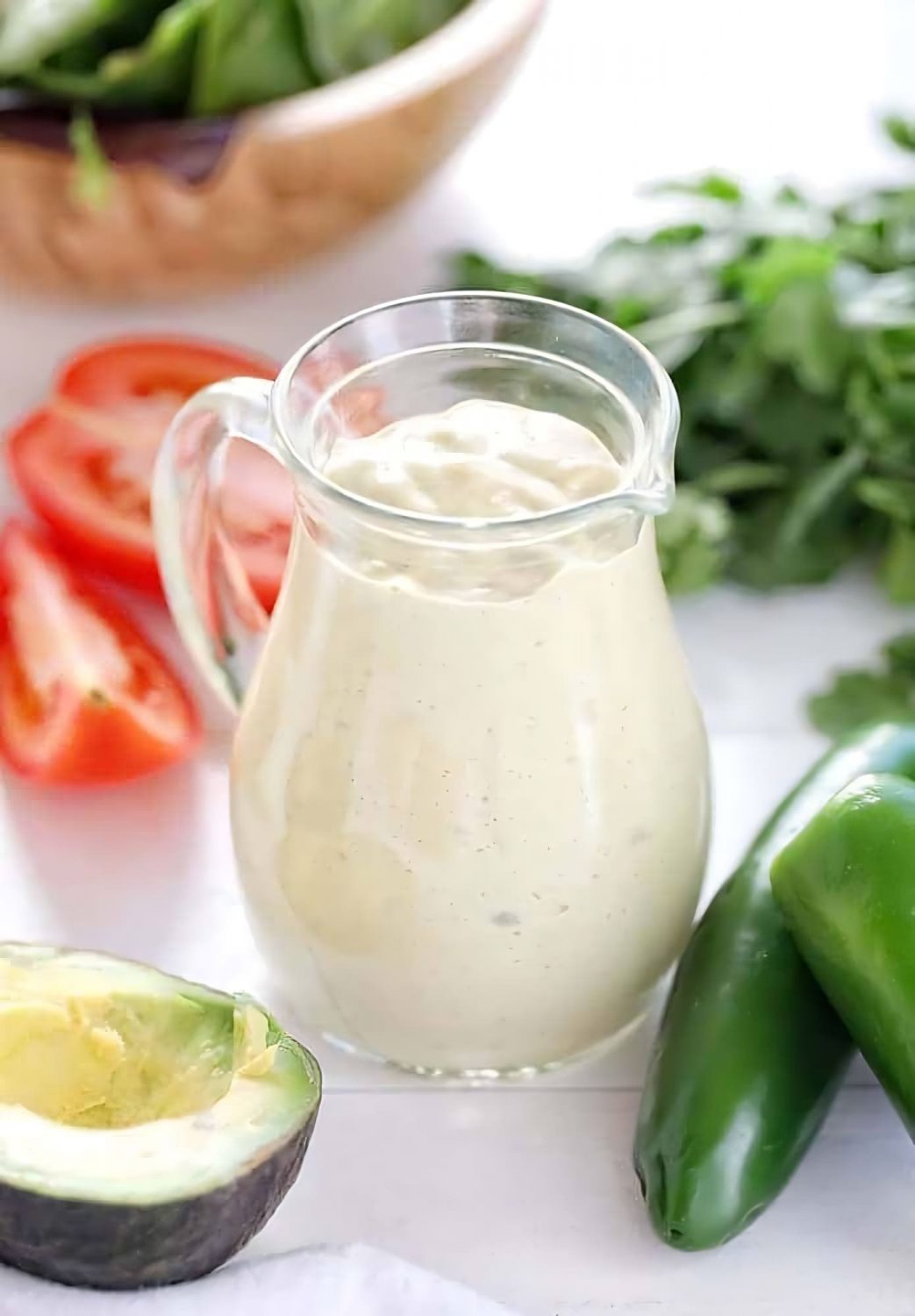 If you're wondering how to tell if a jalapeño is spicy or not, here's a tip: the older the pepper, the spicier it will be. Look for stress marks on the pepper's flesh, which appear as little white lines or flecks. Younger peppers will have clear, shiny flesh and will be less spicy. Choose the pepper that suits your preference!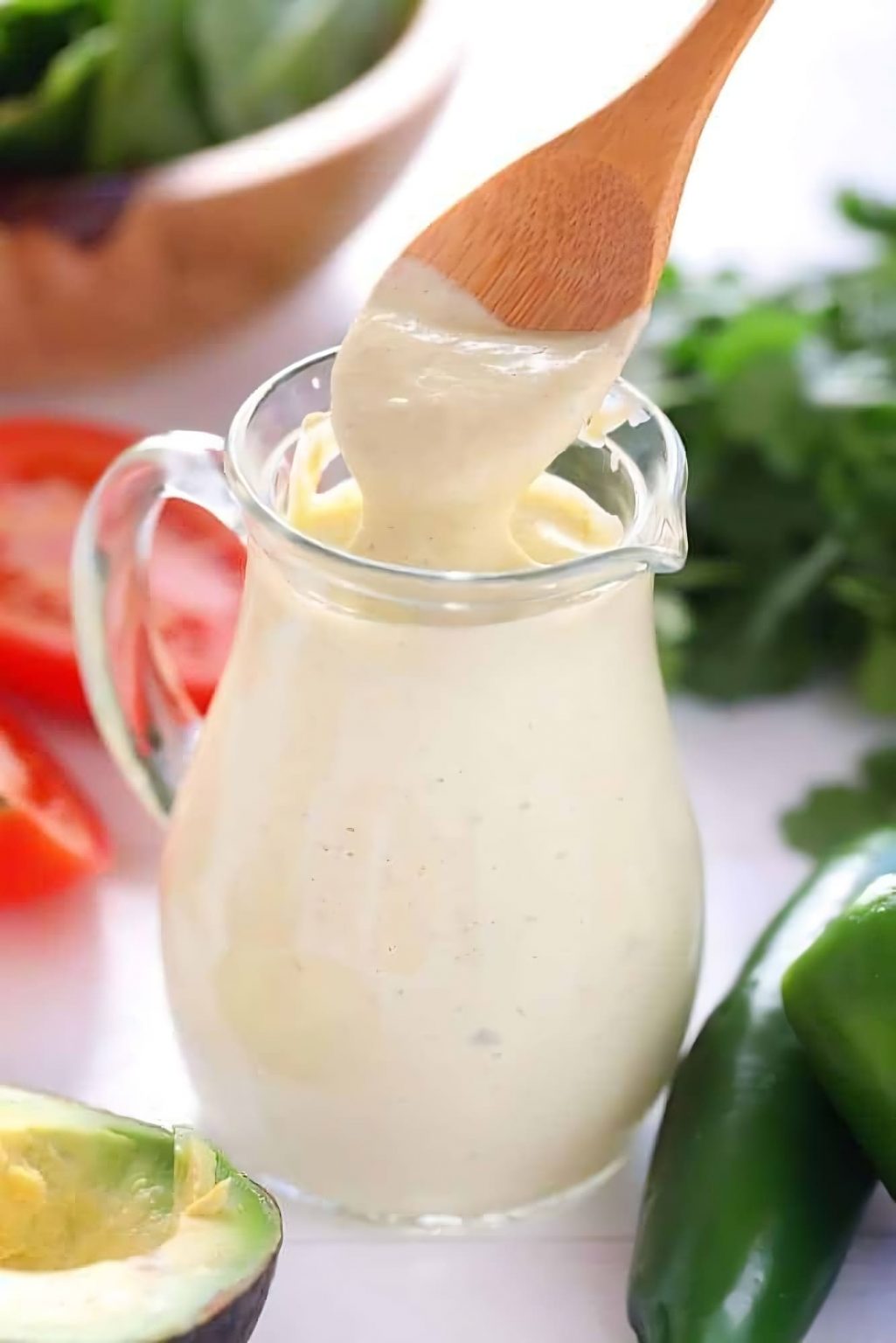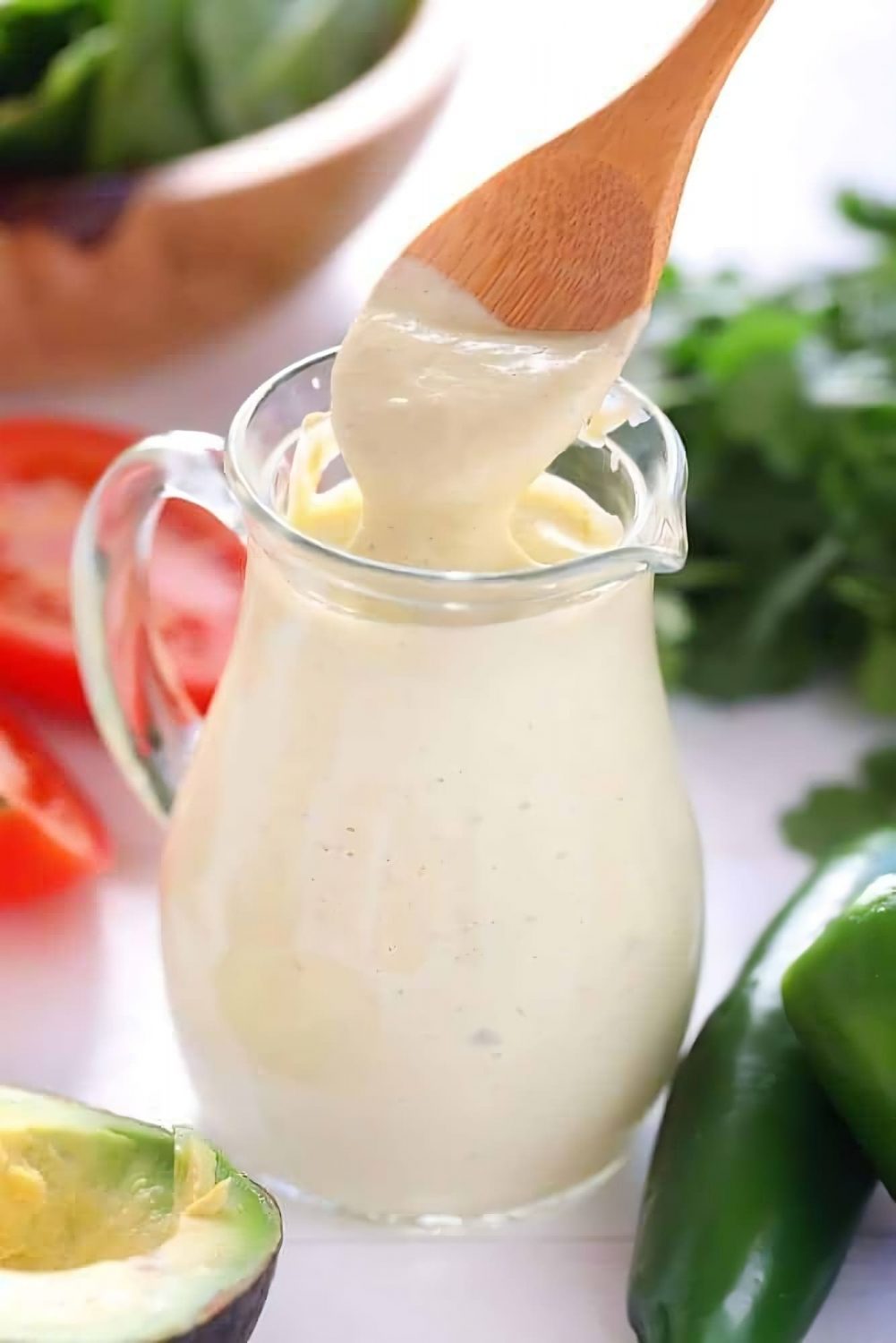 Here are some tips to help you make the perfect Jalapeño Ranch Dressing:
Go Full Fat: Using full-fat dairy products is recommended, as nonfat or low-fat versions often have many difficult-to-pronounce ingredients.
Adjust the Thickness: Depending on what you're using the dressing for, you may prefer a thinner or thicker consistency. To thin out this recipe, simply add water, whole milk, or canola oil to the mixture.
Greek Yogurt vs Sour Cream: Both Greek yogurt and sour cream provide a creamy, tangy flavor in homemade ranch dressing. Greek yogurt is higher in protein while sour cream is higher in fat and calories.
Buttermilk Ranch: Some people prefer the buttery flavor of buttermilk ranch dressing over regular ranch dressing. To make this adjustment, reduce the mayonnaise to 1 cup and add 1 cup of buttermilk.
This recipe yields a thick Jalapeño Ranch Dressing that you can thin out to your liking. Store it in an airtight container in the refrigerator for up to 5 days, and be sure to label it.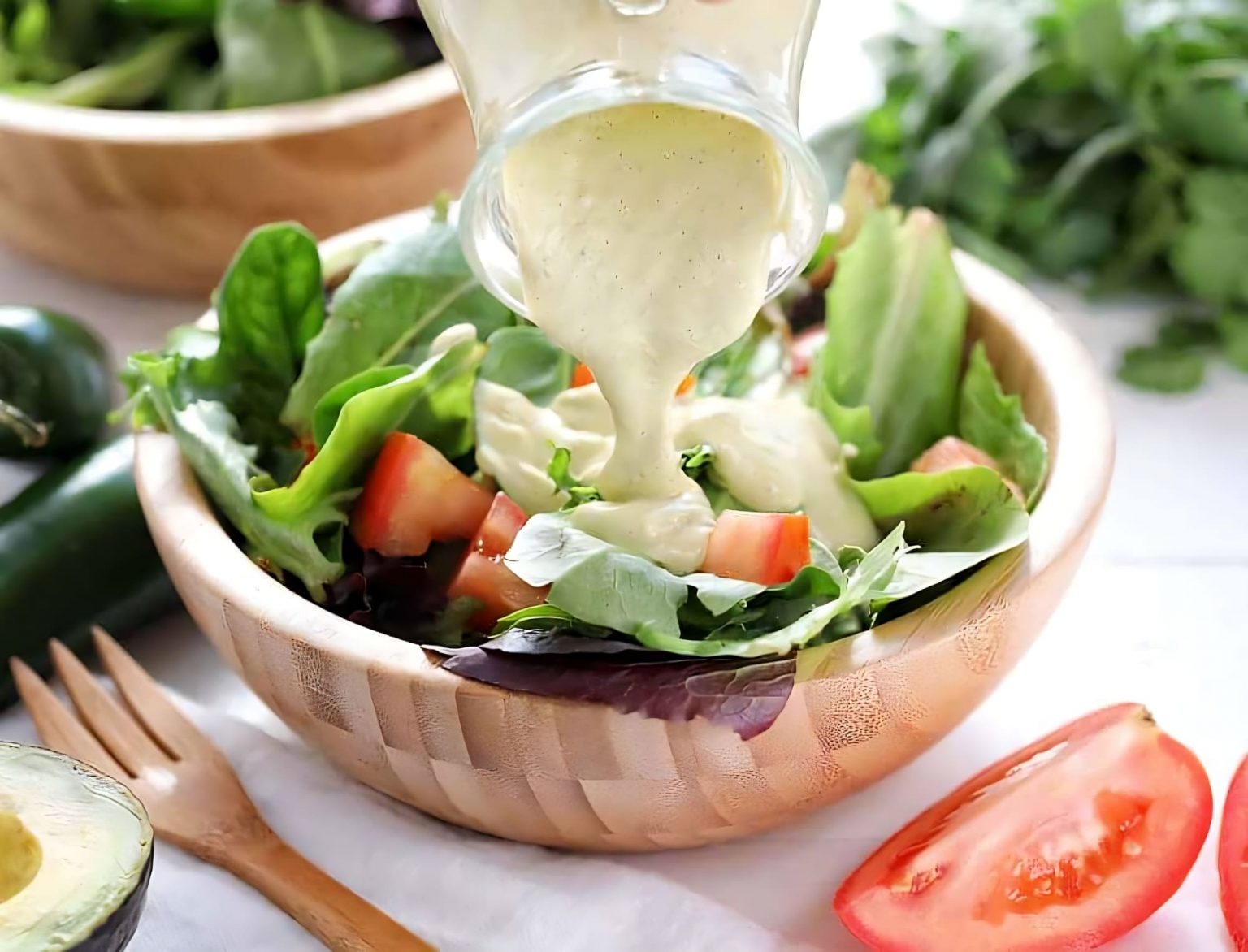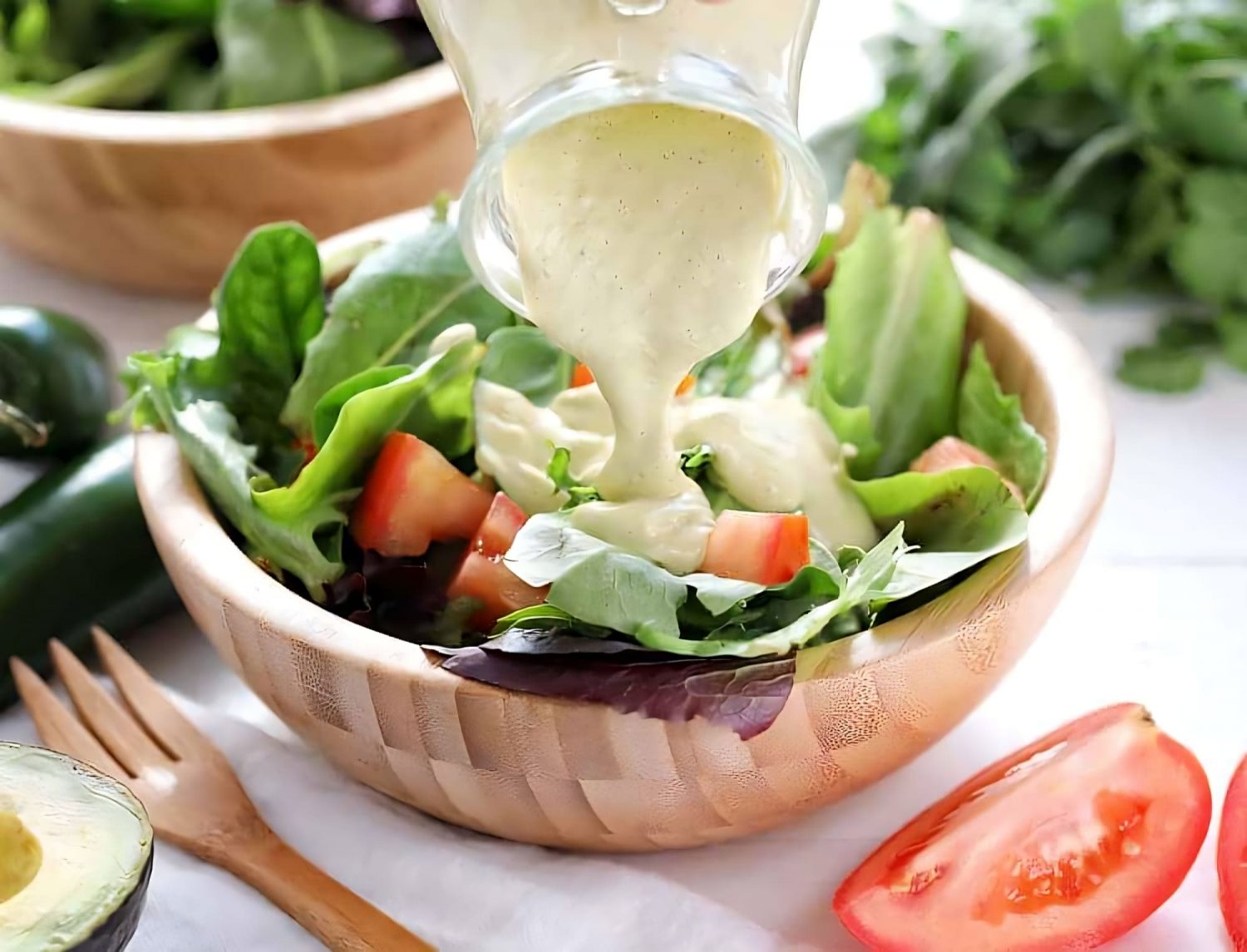 Ingredients:
2 cups mayonnaise
1 cup sour cream
1 teaspoon dried chives
1 teaspoon dried parsley
1 teaspoon dried dill weed
1 teaspoon garlic powder
¼ teaspoon kosher salt
¼ teaspoon pepper
½ teaspoon onion powder
1 tablespoon fresh cilantro leaves, minced
1-2 jalapeño peppers, chopped
1 medium tomato, chopped
1 avocado, pitted and chopped
Instructions:
Add all ingredients to a blender bowl and blend until smooth.
Transfer the mixture to an airtight container and refrigerate for 2 hours before serving.
Enjoy your homemade Jalapeño Ranch Dressing!