The most delicious and natural candy can be very easily made at home! Be sure to try this recipe and you will stop buying candy in the store!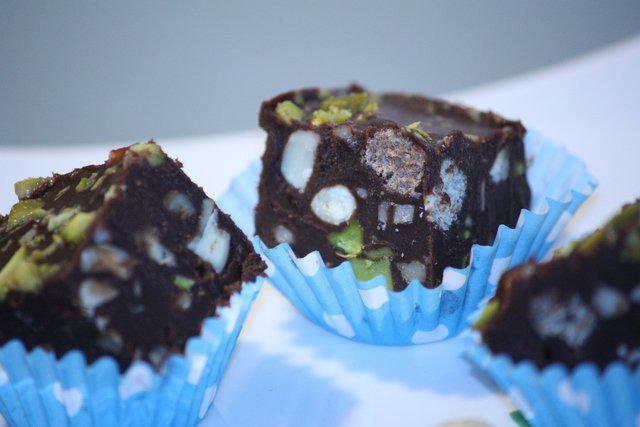 INGREDIENTS
cream – 120 ml. (32%)
honey – 40 gr.
butter – 40 gr.
dark chocolate – 160 gr.
milk chocolate – 250 g.
nuts to your taste, coarsely chop – 90 gr.
pistachios, coarsely chop – 40 g.
white rum – 2 tablespoons (I have orange liqueur)
crunchy balls – 2 tbsp.
baking sheet 15×20 cm
cling film or baking paper
some pistachios for sprinkles
STEP BY STEP RECIPE
Line the cake tin with clingfilm or baking paper. Heat cream, honey and butter until boiling.
Stir in broken chocolate until smooth. Add the nuts, crunchy balls and rum and stir to combine.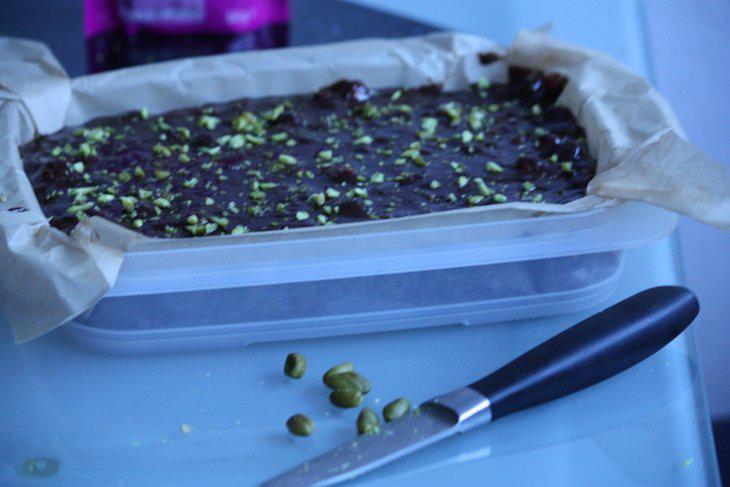 Pour the mixture into the form, sprinkle with pistachios and put in the refrigerator for a couple of hours until solidified.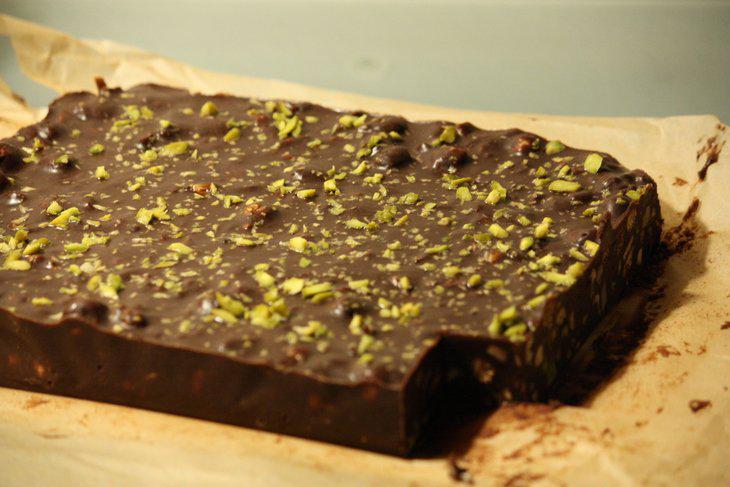 To say it's delicious is to say nothing. It's really, really good!