If you're looking to add a flavorful kick to your favorite meals, Homemade Buffalo Sauce is the way to go. This versatile sauce can be used as a marinade for chicken, pork, or seafood, as a dipping sauce, or even as a delectable coating for chicken wings. Get ready to tantalize your taste buds!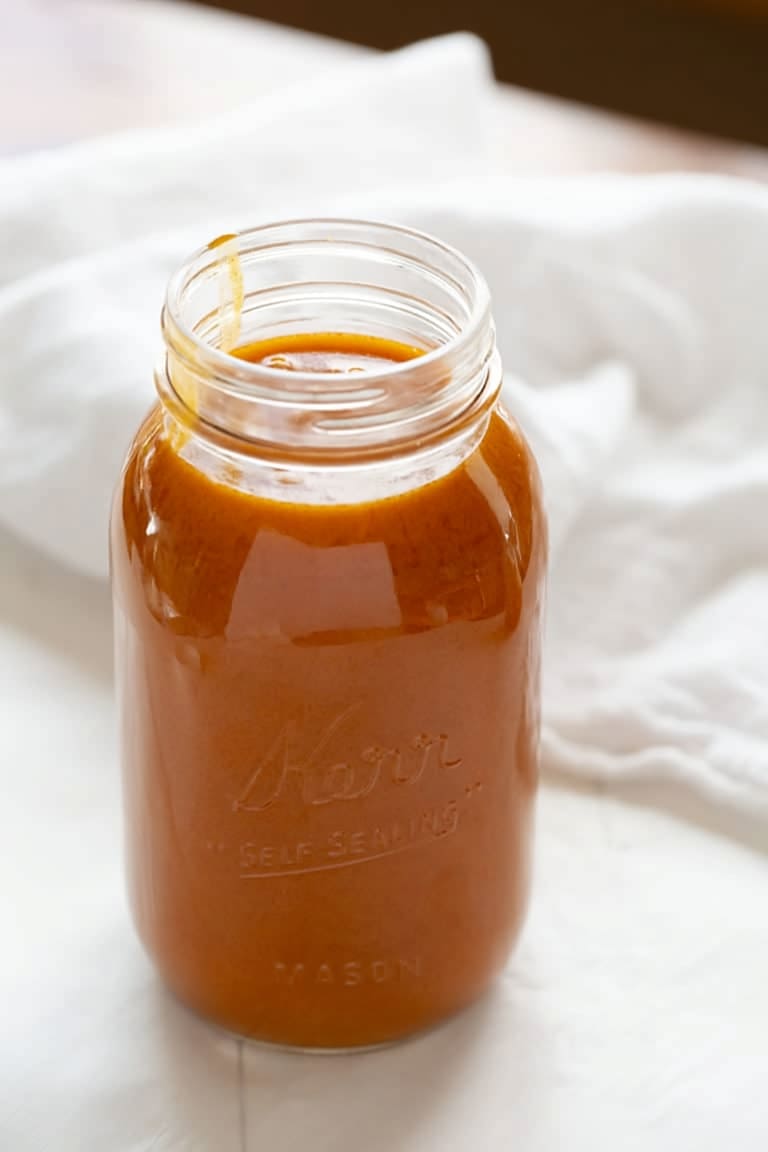 Unleashing the Flavors of Buffalo Sauce
When the thought of wings crosses your mind, it's hard not to imagine the tantalizing flavors of buffalo sauce. That fiery heat that tickles your senses and brings a slight tear to your eye. Well, maybe not everyone enjoys it that spicy. We've tamed the heat in this recipe to ensure it strikes the perfect balance, making everyone in the house happy. With its versatility, we find ourselves quickly going through this sauce. While it shines as a sauce or marinade for chicken, we've also enjoyed it with shrimp and pork.
This recipe yields approximately 1 cup of buffalo sauce. Store it in an airtight container in the refrigerator, and it will stay delicious for up to a month, ready to enhance your dishes whenever you desire.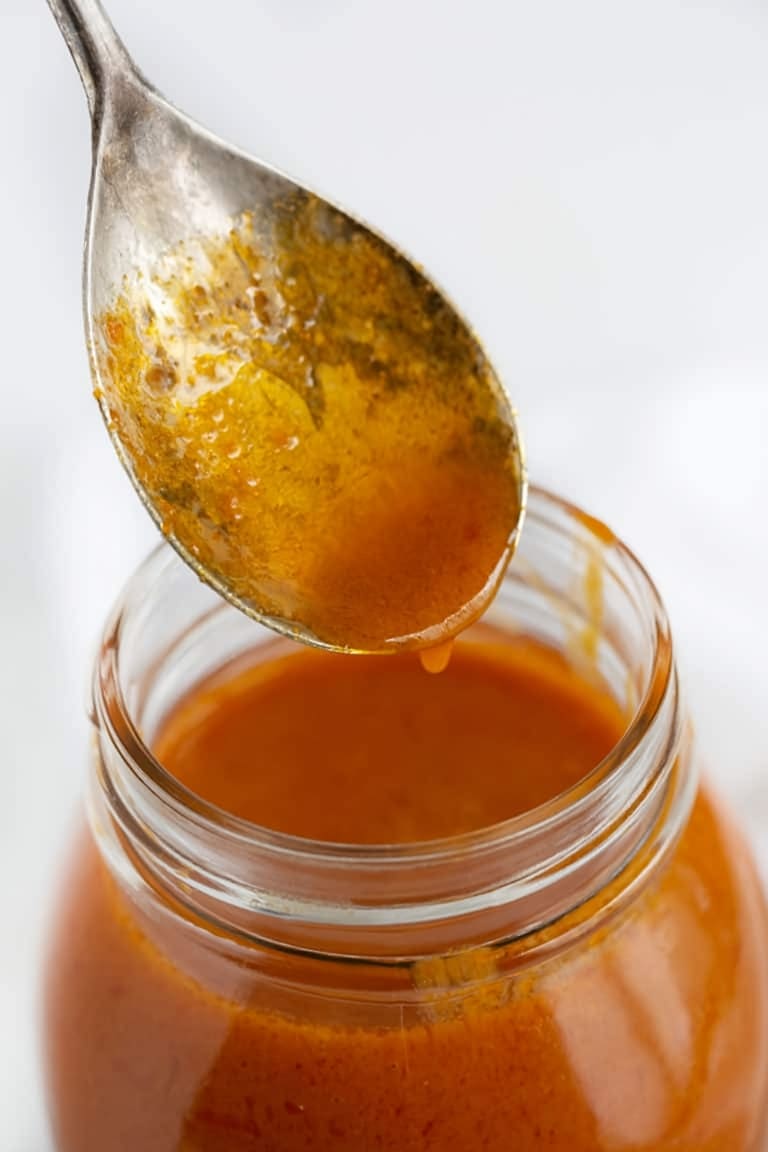 Perfecting the Buffalo Wing Sauce
We took the time to test and refine this buffalo wing sauce recipe to ensure it delivers impeccable flavor. Too much vinegar made it overly acidic, while an excess of hot sauce resulted in a one-dimensional taste. And let's not forget that too much cayenne pepper can set your taste buds on fire. The recipe provided below strikes the ideal balance of flavors.
The beauty of this recipe lies in its adaptability. You have the freedom to adjust it according to your personal preferences. There's no wrong way to enjoy it!
Crafting Your Own Buffalo Sauce
To make the buffalo sauce, gather the hot sauce, cold unsalted butter, white vinegar, Worcestershire sauce, cayenne pepper, garlic powder, and salt. In a saucepan over medium heat, combine these ingredients and whisk them together. Bring the mixture to a simmer, then remove it from the heat source.
As the sauce cools, the butter will act as a thickening agent, giving it a luscious texture. If you prefer a spicier kick, feel free to add additional cayenne pepper to adjust the heat level.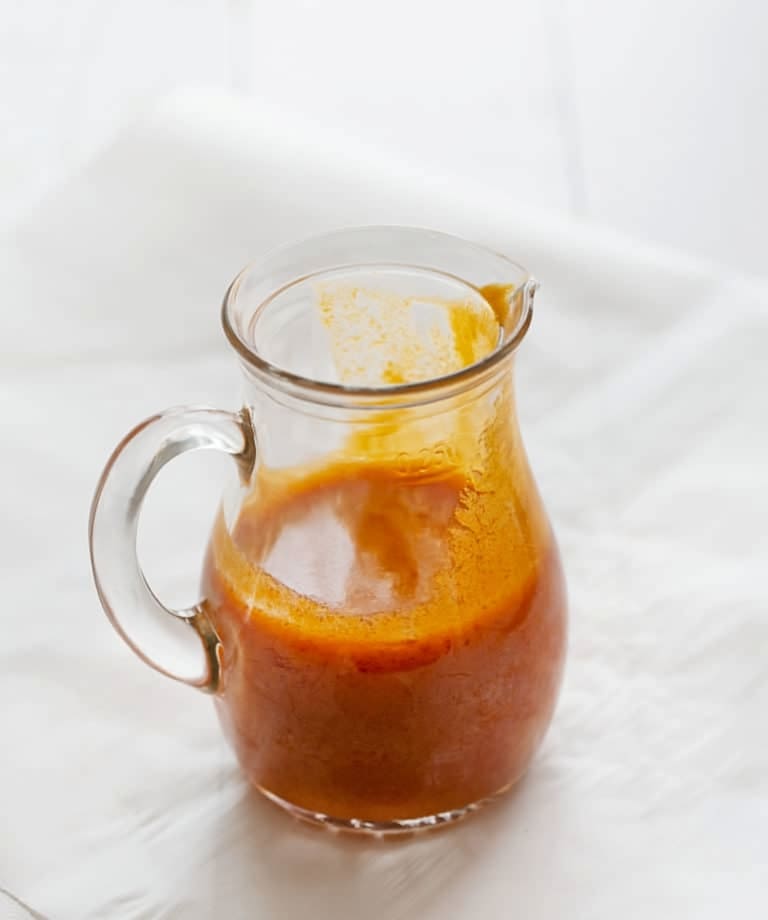 Ingredients:
2/3 cup hot sauce
1/2 cup (113 g) cold unsalted butter
1 1/2 tablespoons white vinegar
1/4 teaspoon Worcestershire sauce
1/4 teaspoon cayenne pepper
1/8 teaspoon garlic powder
Salt to taste
Instructions:
In a saucepan over medium heat, combine the hot sauce, butter, white vinegar, Worcestershire sauce, cayenne pepper, garlic powder, and salt.
Whisk the ingredients constantly until the mixture reaches a simmer, then remove it from the heat.
Get ready to transform your dishes with the tantalizing flavors of Homemade Buffalo Sauce. Whether you're marinating, dipping, or coating, this sauce will take your culinary creations to the next level. The perfect balance of heat and flavor awaits, allowing you to savor each bite. Let your taste buds rejoice and indulge in the irresistible allure of homemade buffalo sauce.