Pumpkin is at the peak of the season. It can be used to make delicious porridge, candied fruits, pies, casseroles, and donuts. You can also add it to meat dishes. It goes well with chicken, as in this recipe.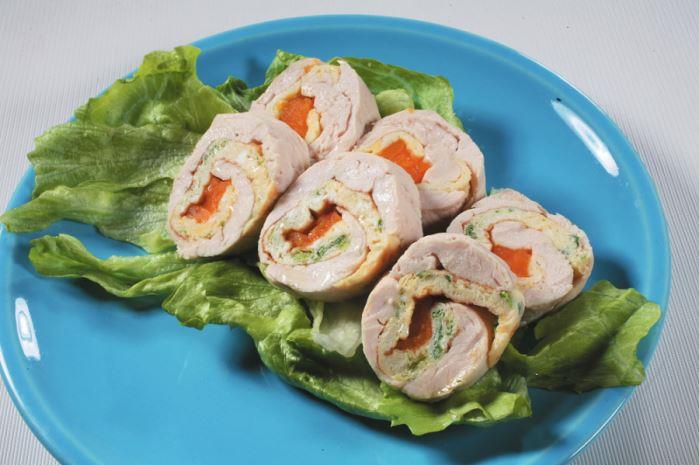 Ingredients
Chicken fillet 200g
Eggs 2 pcs.
Greens 0,5 bunch
Pumpkin 50 g
Salt To taste
Pepper To taste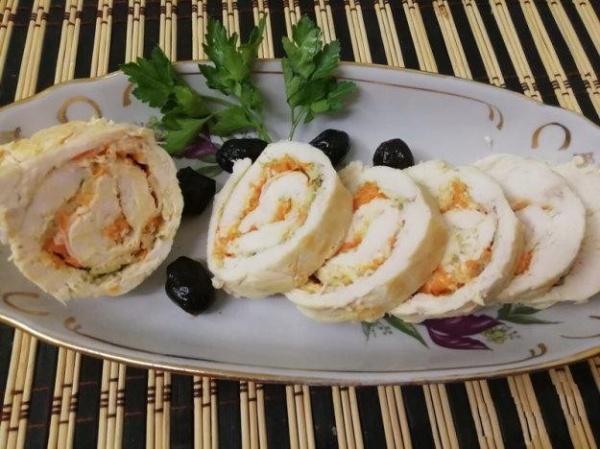 Instructions
Make an omelette with 2 eggs and the greens. 2.
Cut pumpkin into julienne strips.
Salt chicken fillet, put omelette and pumpkin on top.
Roll up into a tube, wrap in foil, put in the oven and bake at 180 ° C for 30 minutes.