Zucchini fritters in a crispy crust of breadcrumbs is a wonderful appetizer that you can serve with savory sauces.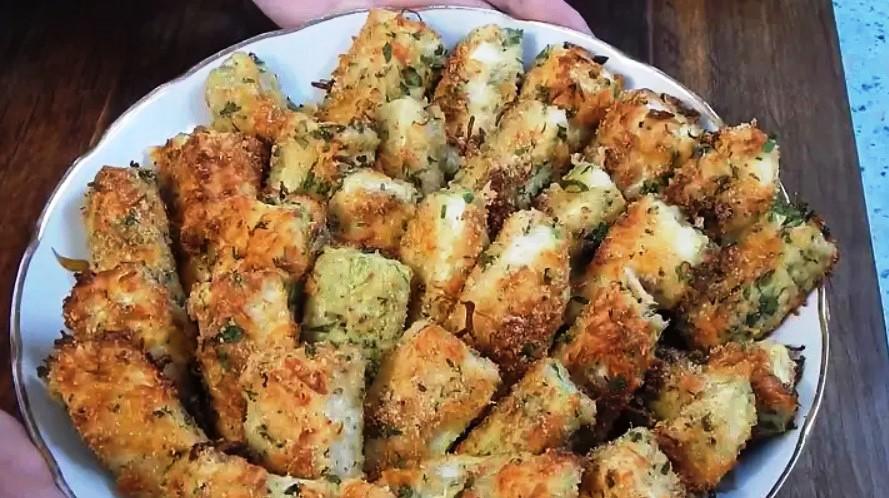 Ingredients:
zucchini, 2 pcs;
eggs, 2 pcs;
suluguni cheese or other to taste, 150 g;
flour, 2 tablespoons;
breadcrumbs, 4 tablespoons;
salt, pepper, greens.
Ingredients for the sauce:
sour cream fat, 150 g;
mustard, 1 tsp;
herbs;
garlic, 3 cloves;
honey, 1 tsp;
salt, pepper;
lemon juice, 1.5 tbsp.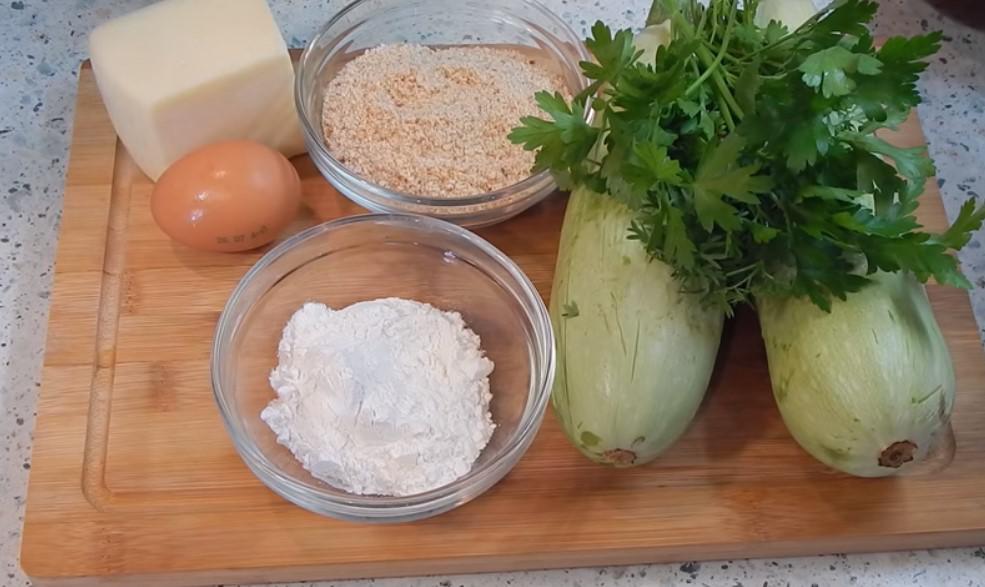 Instructions:
Cut zucchini in slices.
Grate cheese on a fine grater, chop greens and mix. Add breadcrumbs and mix together.
Whisk eggs with a fork, salt and pepper.
Dip zucchini slices in flour, then in egg, then in cheese breading and put on a baking tray lined with parchment.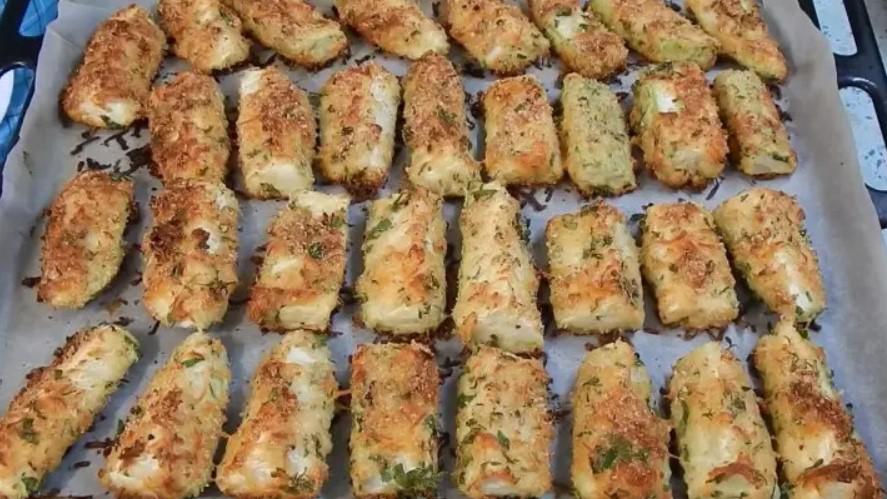 Heat the oven to 180 degrees, bake for about 25 minutes.
Squeeze the garlic with a garlic crusher, mix with lemon juice, mustard, honey, sour cream. Mix, salt and pepper to taste, add chopped greens. Beat everything with an immersion blender and pour the sauce into a saucepan.
Serve zucchini with sauce and various side dishes.