Focaccia Bread, an Italian specialty, tantalizes your taste buds with its abundance of olive oil and delectable blend of Italian seasonings. This savory bread is perfect as a snack or appetizer, delivering a burst of flavor with every bite.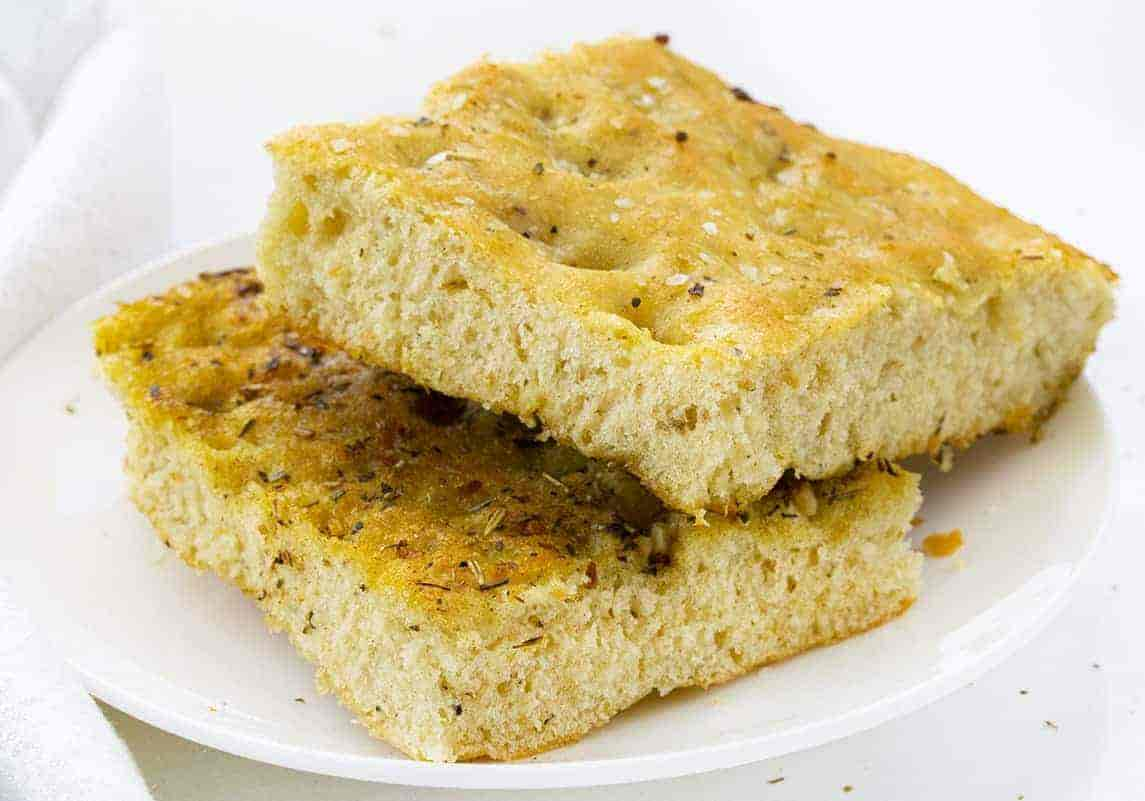 Unveiling the Origins of Focaccia Bread
Derived from the Roman words "panis focacious," meaning fireplace bread or center bread, Focaccia Bread doesn't require the use of a fireplace or a central location. Your trusty kitchen oven will do just fine in creating this scrumptious bread, which can be enjoyed on its own or paired with a delightful dip of olive oil.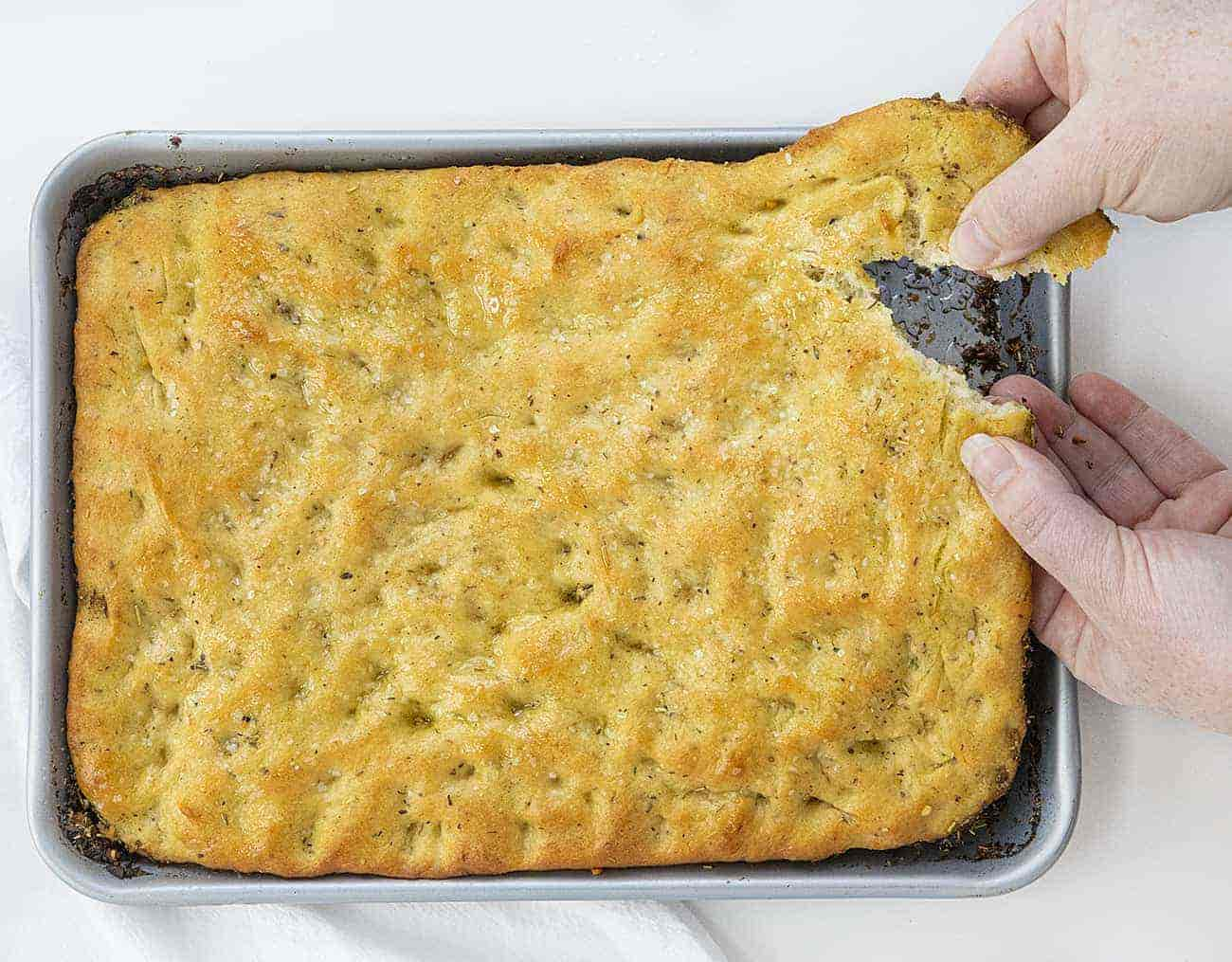 Ingredients that Make Focaccia Bread Stand Out
Olive Oil: Utilized both in the dough and for greasing the baking dish, olive oil imparts a remarkable flavor and texture to the bread.
Seasonings: Italian seasoning, garlic, and salt join forces in this recipe, providing the perfect balance of flavors for an exquisite focaccia bread.
Water: Ensure that you warm the water to approximately 105°-110°F, as this temperature activates the yeast and facilitates optimal rising of the bread.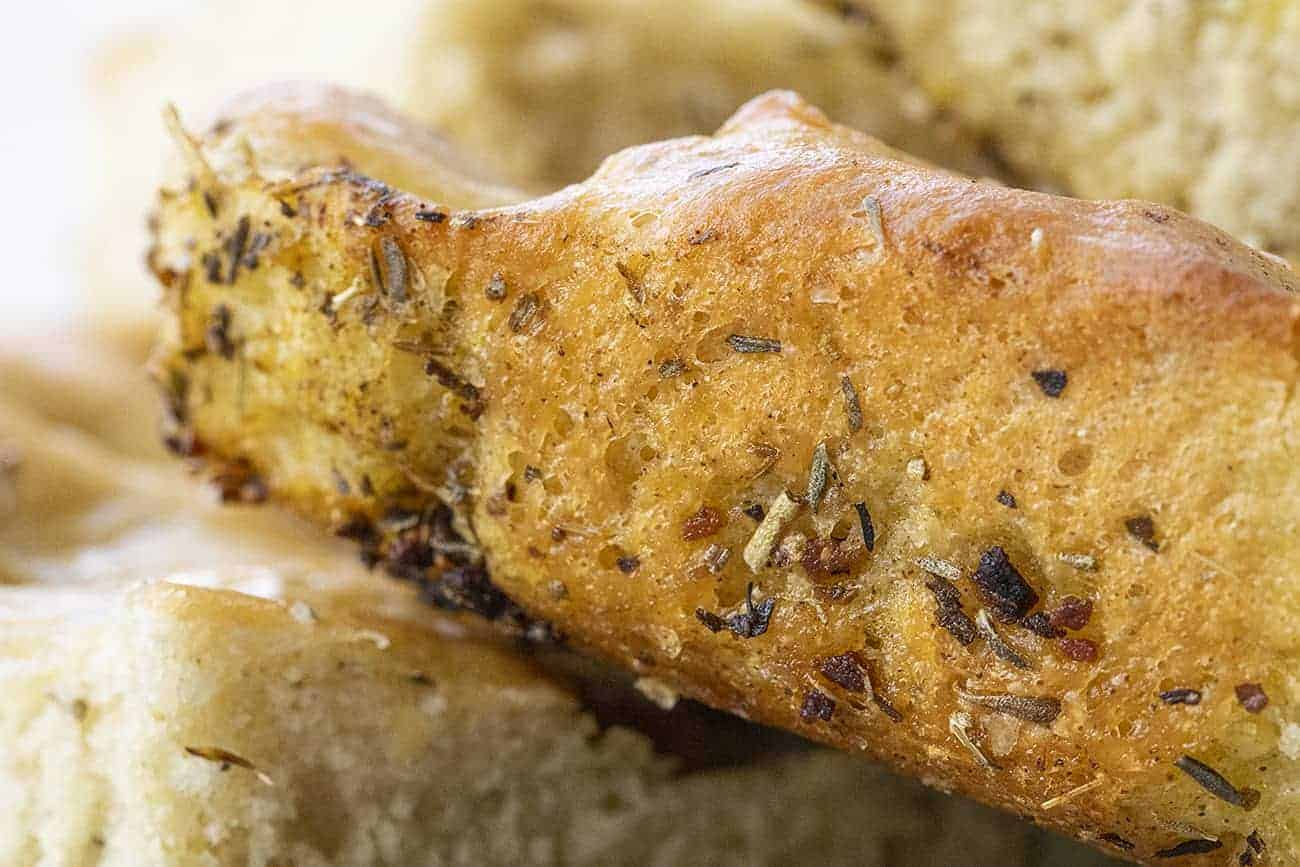 Serving Suggestions for Focaccia Bread
While serving focaccia bread with a plate of olive oil and balsamic vinegar is a popular choice, it's not the only way to enjoy it. This bread is delightful as is, making it an excellent alternative to regular sandwich bread. It also pairs beautifully with a comforting bowl of tomato soup or serves as a satisfying accompaniment to a wedge salad.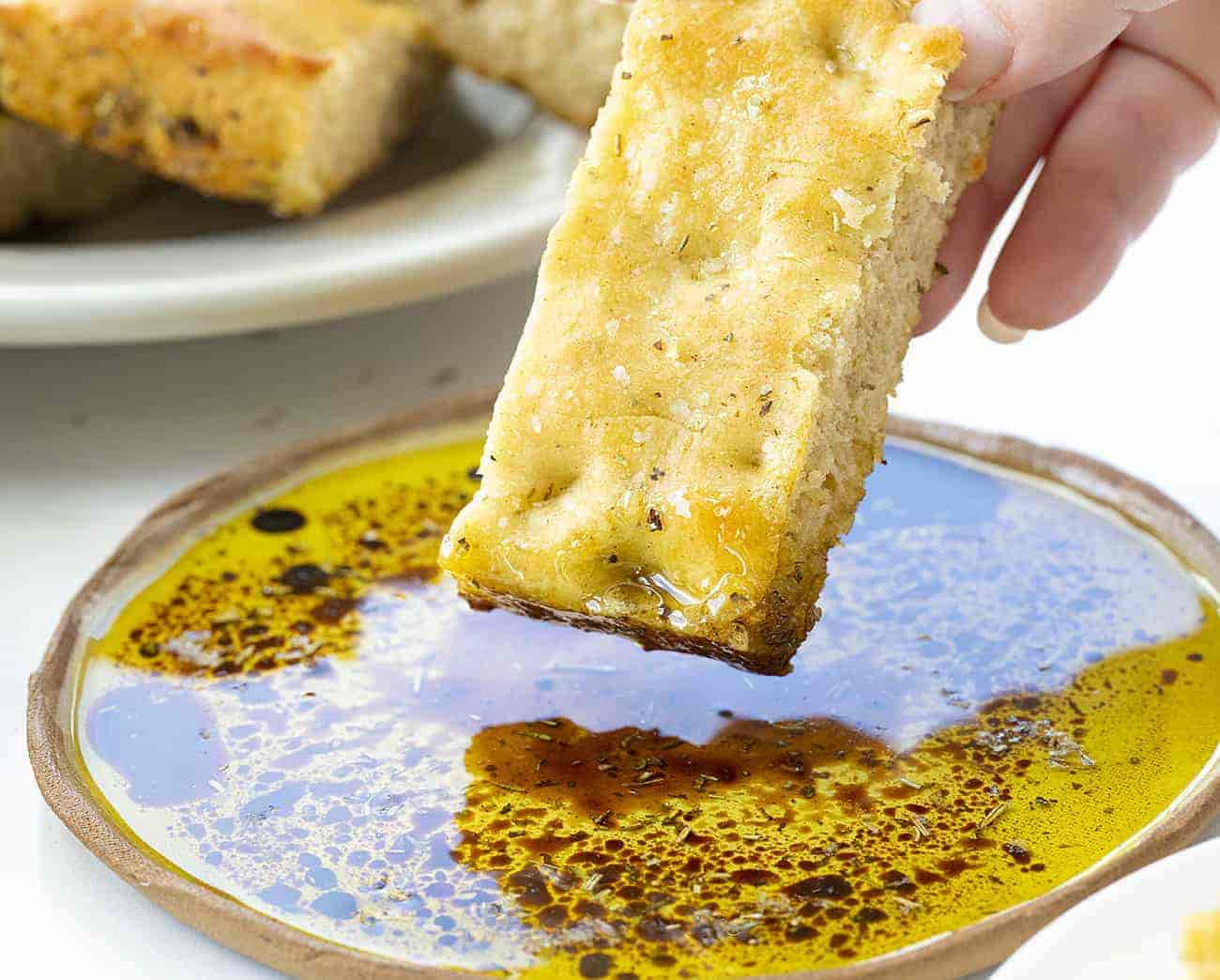 Storing Your Focaccia Bread
Focaccia bread is best enjoyed on the same day it is baked. However, if you find yourself with leftovers, you can store them in the freezer. Wrap the bread tightly in plastic wrap and then in aluminum foil. Don't forget to label and date it. In the freezer, it can last for approximately a month. If you happen to have stale bread, you can transform it into delectable croutons by toasting the pieces in the oven.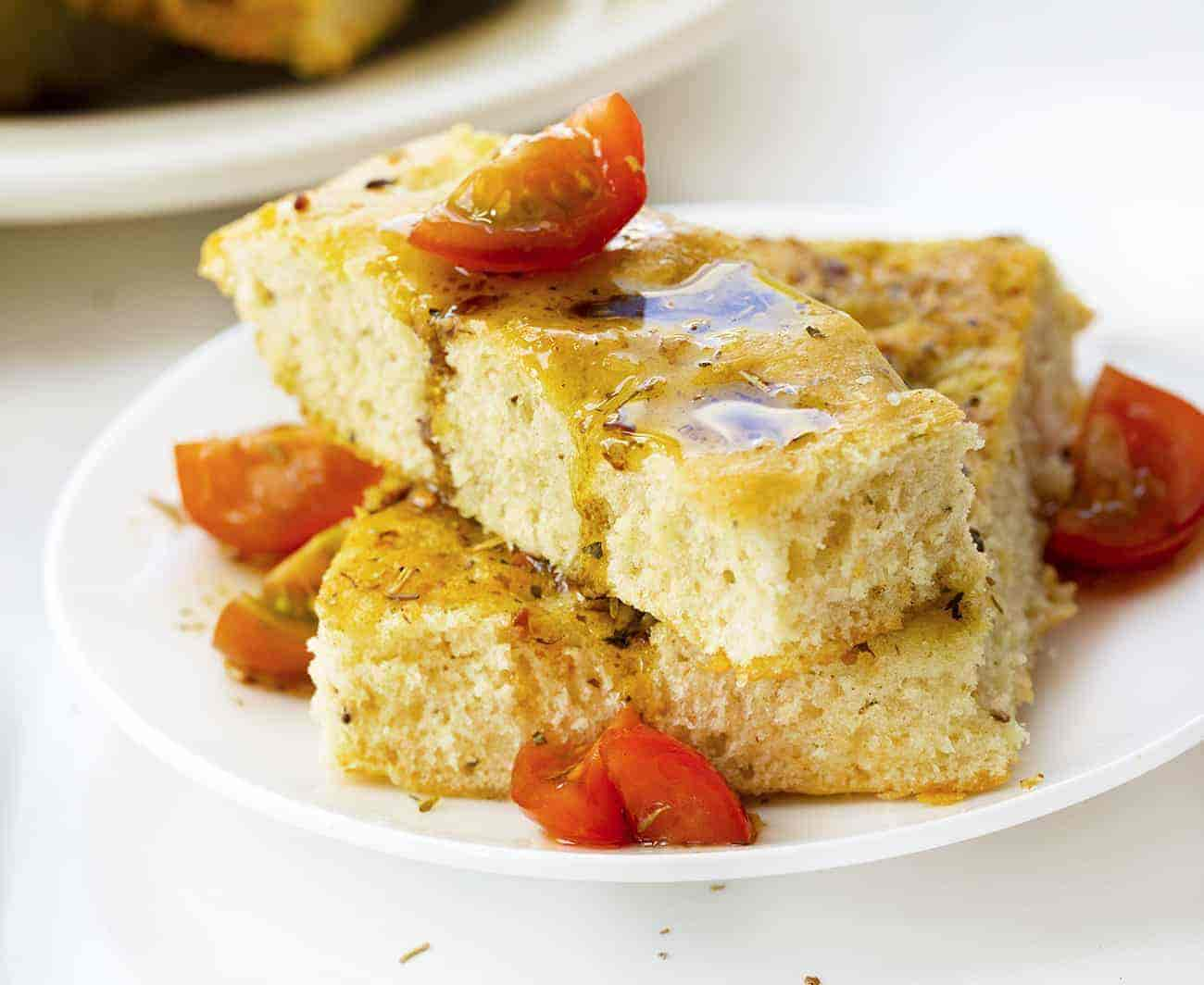 Ingredients:
1 cup (237 g) warm water (about 105°-110°F)
2 tablespoons granulated sugar
1 teaspoon active dry yeast
1/3 cup (75 g) olive oil, plus 1 teaspoon for topping
1 tablespoon Italian seasoning
2 teaspoons minced garlic
1 teaspoon kosher salt, divided
2 1/2 cups (312.5 g) all-purpose flour
Instructions:
In a large bowl, combine the warm water, sugar, and yeast. Allow the mixture to rest for 5 minutes, or until the yeast begins to bloom.
In a small bowl, whisk together the olive oil, Italian seasoning, minced garlic, and half of the salt. Set aside the remaining oil mixture.
Pour half of the oil mixture into the yeast mixture. Reserve the rest.
Add the flour to the yeast mixture and stir until well combined.
Transfer the dough to a greased bowl, cover it with a clean tea towel, and let it rest for 1 hour in a warm place or until it doubles in size.
Preheat the oven to 450°F.
Pour the reserved oil mixture into a 9×11-inch baking dish and use a pastry brush to coat the bottom.
Transfer the risen dough to the prepared baking dish, working it to the edges and creating dimples with your fingers.
Brush the top of the dough with 1 teaspoon of olive oil and sprinkle the remaining salt over it.
Bake the focaccia bread in the preheated oven for 18-20 minutes or until the top turns a glorious golden brown.