If you love mackerel, you should definitely try cooking it in mustard-soy sauce. The recipe is very simple and will not take much time to cook. And most importantly – from available ingredients that everyone has. The fish turns out very tasty, juicy and not dry, but just melting in the mouth. A marinade of mustard, sour cream and soy sauce turns this dish into a culinary masterpiece. The specific smell of mackerel in this method of cooking is completely removed. This dish will go well with vegetables, potatoes, crumbly rice.
Prepare ingredients for 15 minutes, marinate mackerel for 30 minutes, bake for 30 minutes.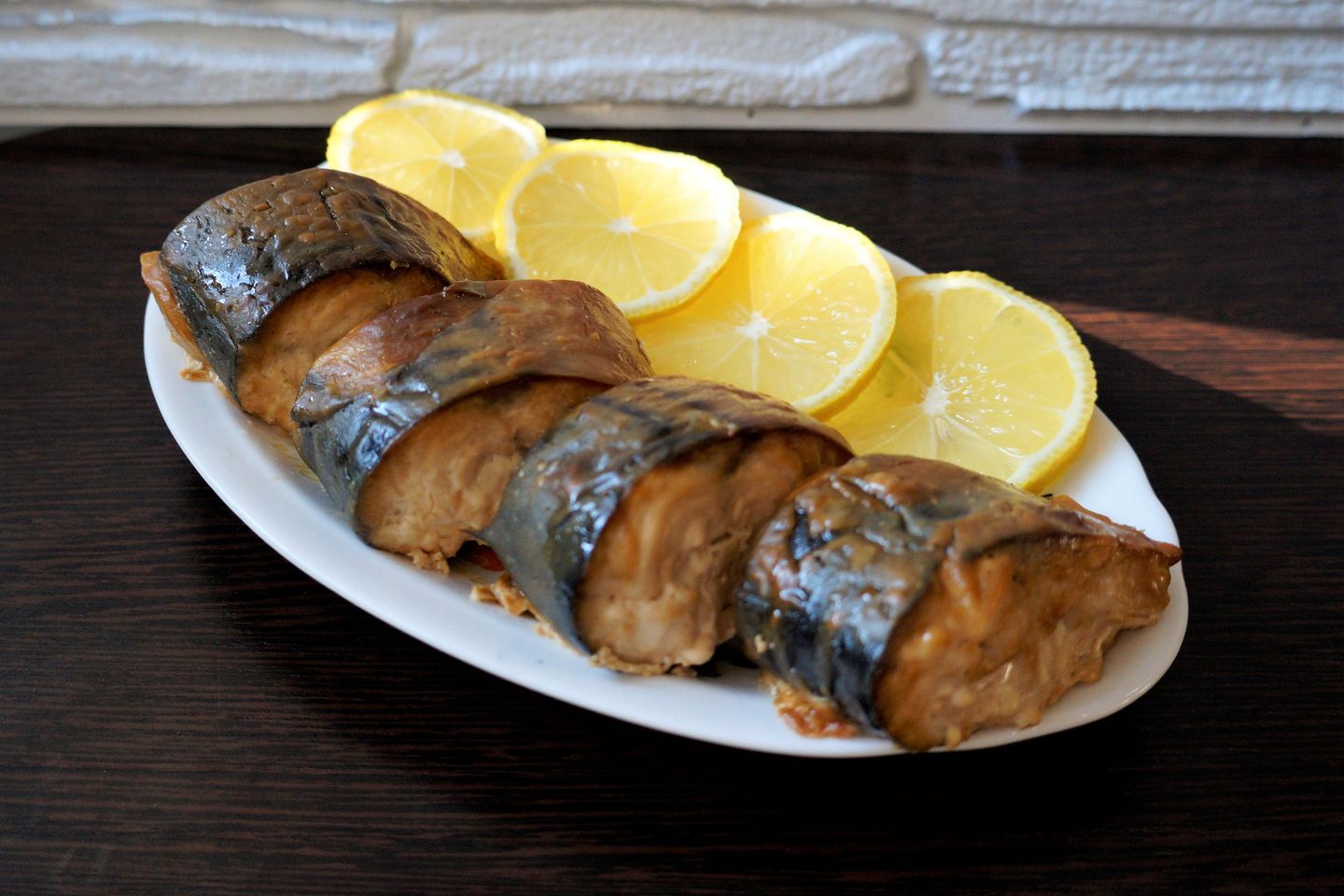 Ingredients (10 servings)
Mustard 4 tbsp.
Sour cream 4 tbsp.
Soy sauce 5 tbsp.
Mackerel 2 pieces
Onions 1 pc.
Instructions
Defrost the mackerel first, cut off the head, tail and fins. Make a shallow longitudinal incision on the belly and carefully take out the insides. By the way, it is better and easier to gut slightly frozen mackerel, because then the intestines are extracted in one piece, and not spread on the inside of the body. Wash the cut mackerel under cold running water, carefully remove the black inner membrane and clots of caked blood along the spine. Then cut the fish into portions. Dry with a paper towel.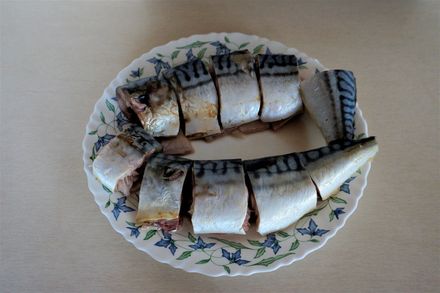 The next step is to prepare the sauce in which we marinate the mackerel. For this we need to mix mustard, soy sauce and sour cream. The fat content of sour cream is not very important, so it can be completely different (I use 20%). The amount of mustard and soy sauce can be changed according to your taste. Mix everything thoroughly until homogeneous.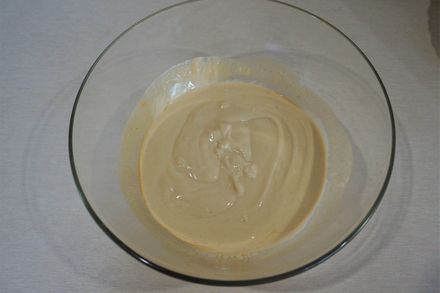 Dip each piece of fish in the sauce and mix so that all pieces are covered. Leave to marinate for 20-30 minutes.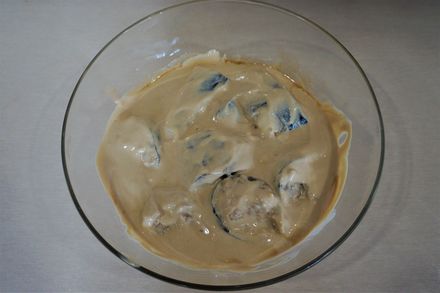 Peel a large head of onion and cut not very thin rings.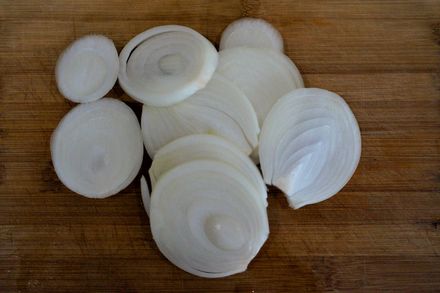 Grease the baking tray with vegetable oil. Place onion rings as the first layer. On it put the prepared mackerel. On top pour the rest of the sauce. Bake at 190 degrees for 25-30 minutes.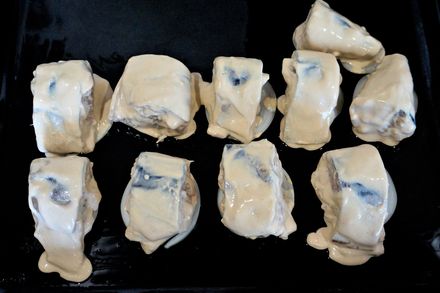 Приятного аппетита!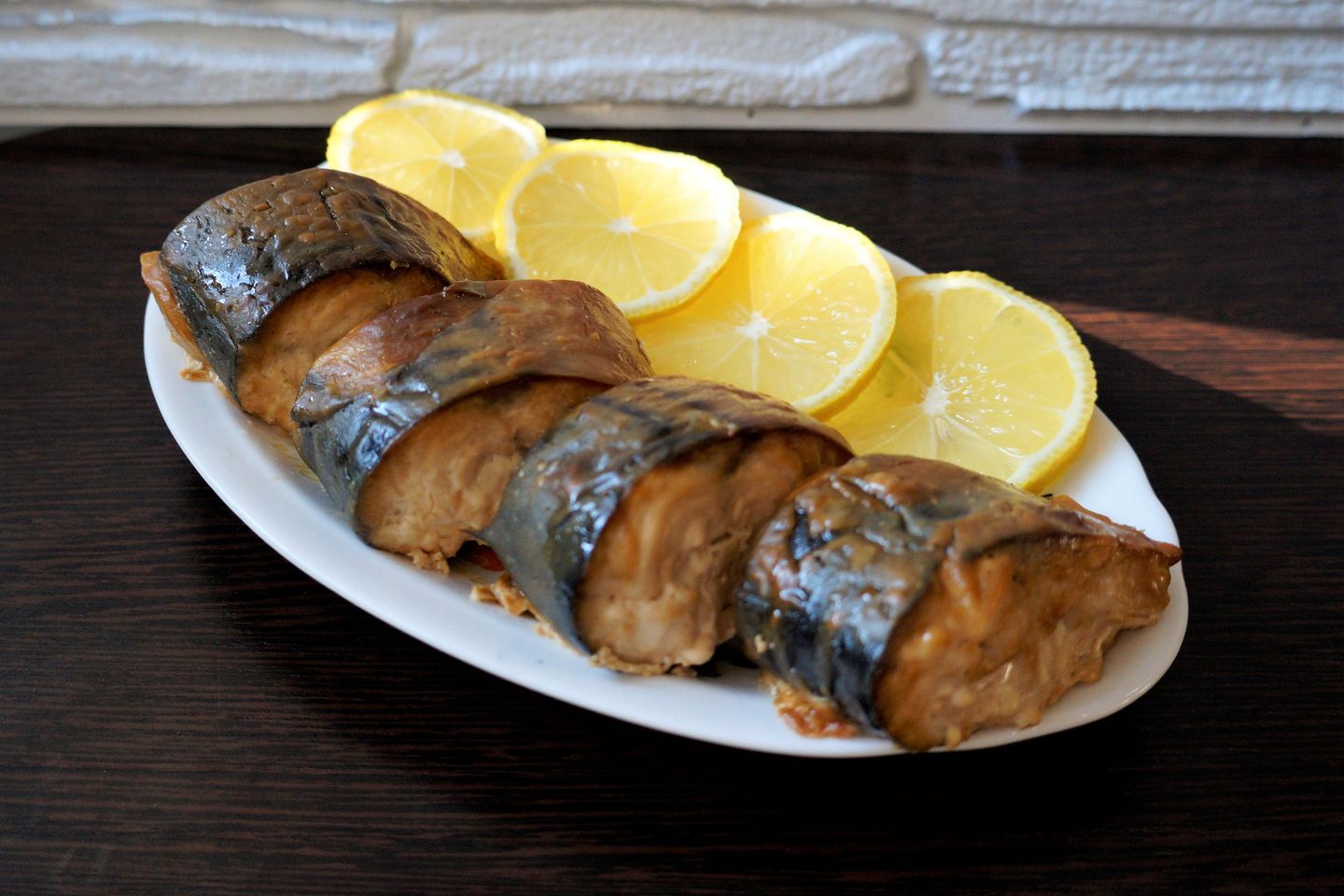 Do you like mackerel? If so, what mackerel recipes do you make? Share in the comments!