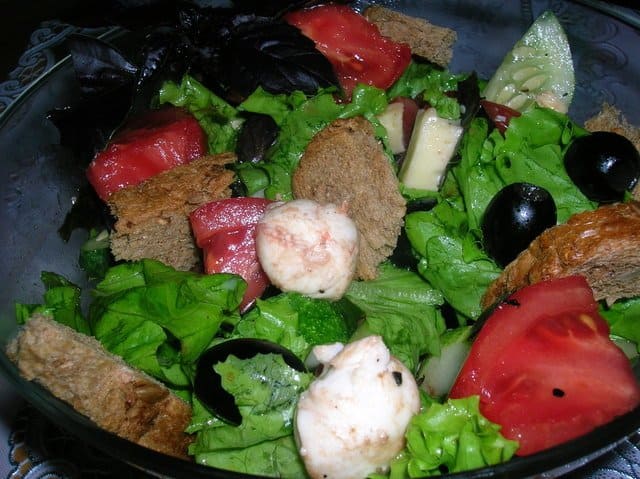 INGREDIENTS
Stale bread (I have whole wheat bread) – a few slices
ripe tomatoes – 1 – 2 large
cucumbers – 2-3 small
2 – 3 kinds of cheese (I have Brie and mozzarella) – 150 g
sun-dried tomatoes – a few pieces
olives – a handful (preferably with seeds)
lettuce – a handful
basil – small bunch
for dressing:
olive oil – 3 tbsp.
balsamic vinegar – 1-2 tsp.
salt
freshly ground black pepper
STEP BY STEP RECIPE
Cut the bread into cubes, drizzle with olive oil, toast in the oven for 5-6 minutes, and cool.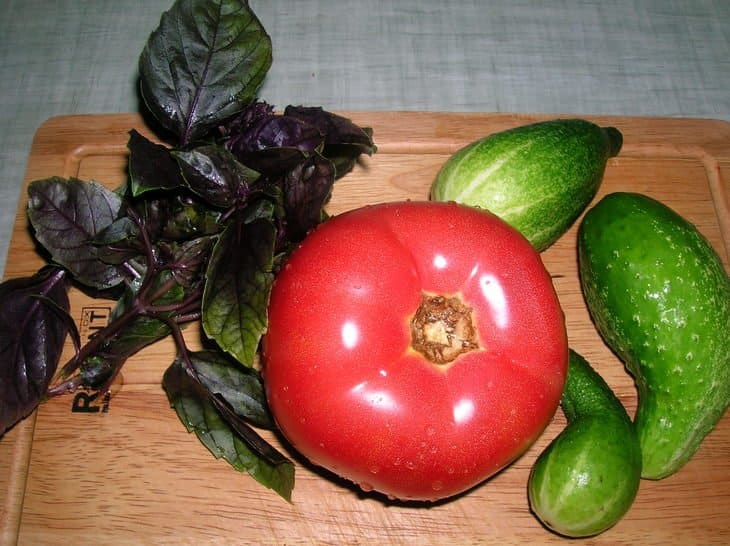 Cucumbers and tomatoes are sliced randomly.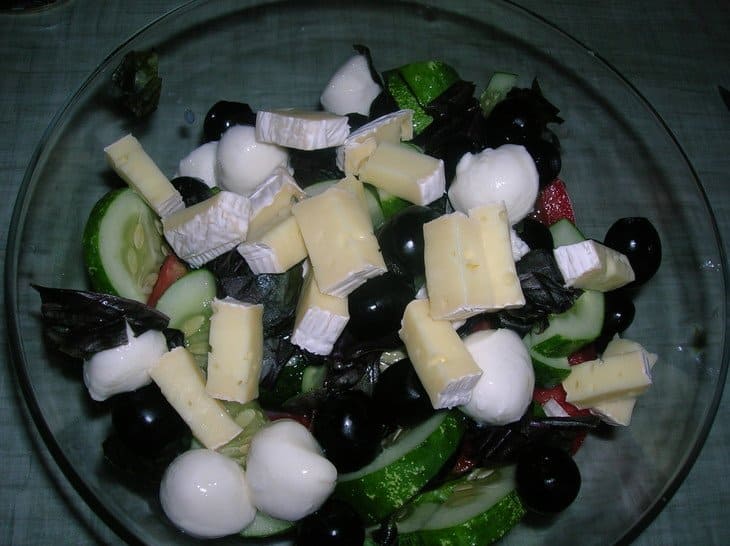 In a bowl mix olive oil and vinegar, salt and pepper.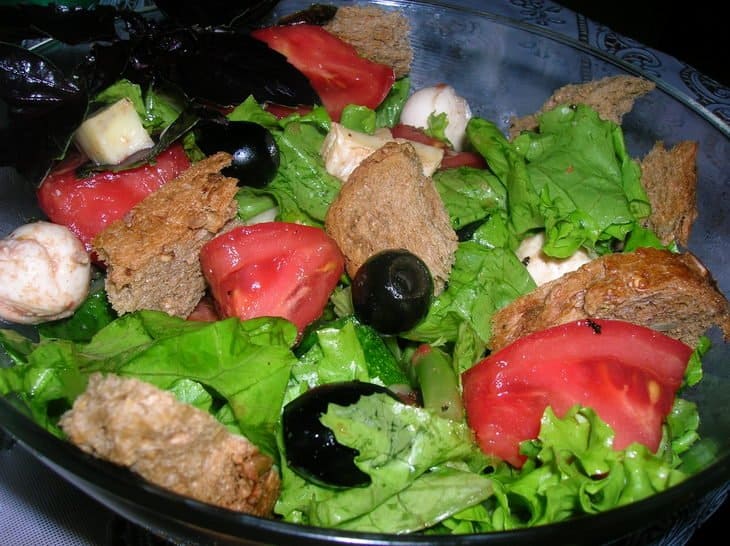 Dice brie, tear mozzarella with your hands.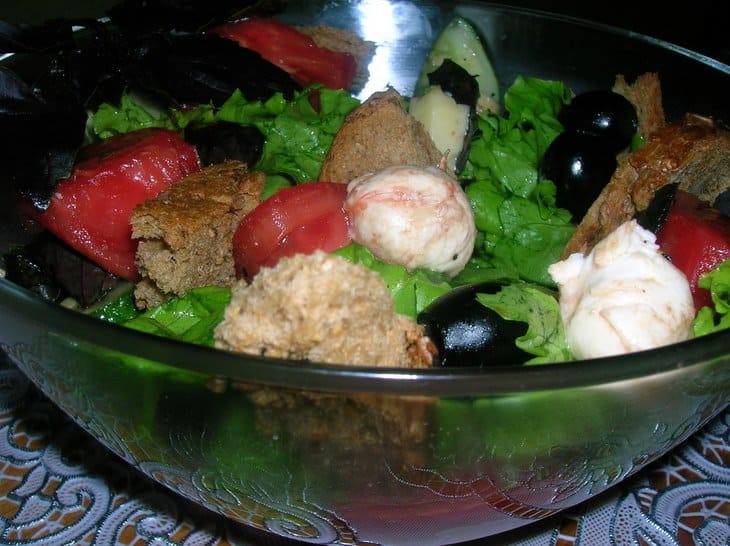 If olives are pitted, crush them with the flat side of a knife and remove the pips.
Tear salad leaves and basil leaves with your hands. Add all the vegetables, both cheeses, sun-dried tomatoes (I did not have them this time), olives, bread and basil. Pour the dressing over the salad and mix gently. Serve immediately.