Lush pizza-flavored pies baked in the oven are sure to please the whole family and guests!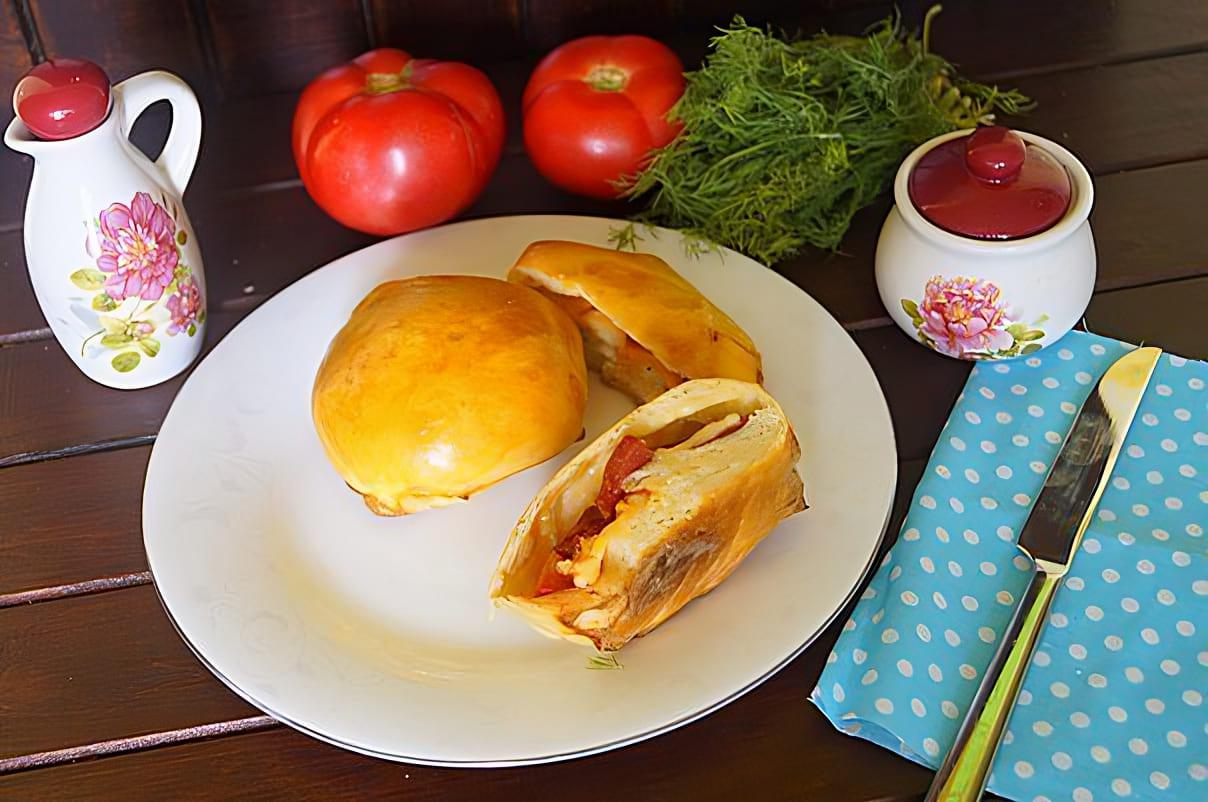 INGREDIENTS
dough:
water – 320 ml.
olive oil – 2 tablespoons.
salt – 1 tsp.
sugar – 1 tsp.
dry yeast – 7 g
wheat flour – 400 g
semolina – 100 g
stuffing:
tomato – 2 units
smoked sausage – 100 g
hard cheese – 100 g
ketchup – 4 tbsp.
extra:
STEP BY STEP RECIPE
In a bowl mix warm water, salt, sugar, olive oil and yeast. Let it stay for 20 minutes.
Then add flour and semolina. Knead into a smooth dough. The bread maker did this for me. Let the dough rise in a warm place 2-3 times.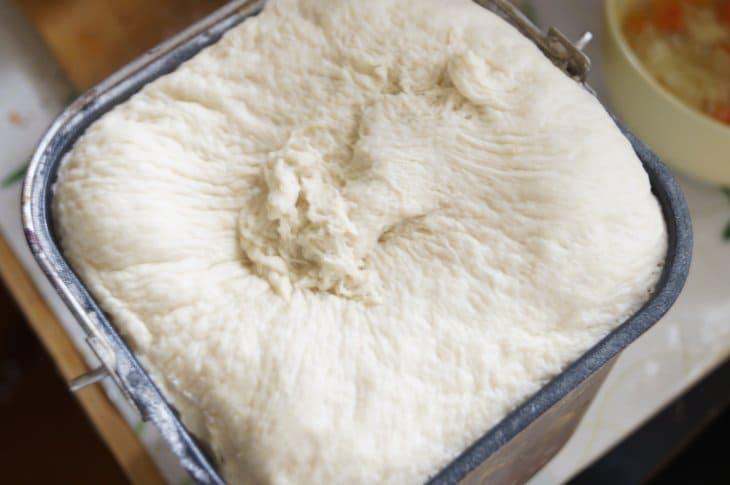 Then cut the dough into 10 pieces (1 piece was about 80 grams) and roll them into balls.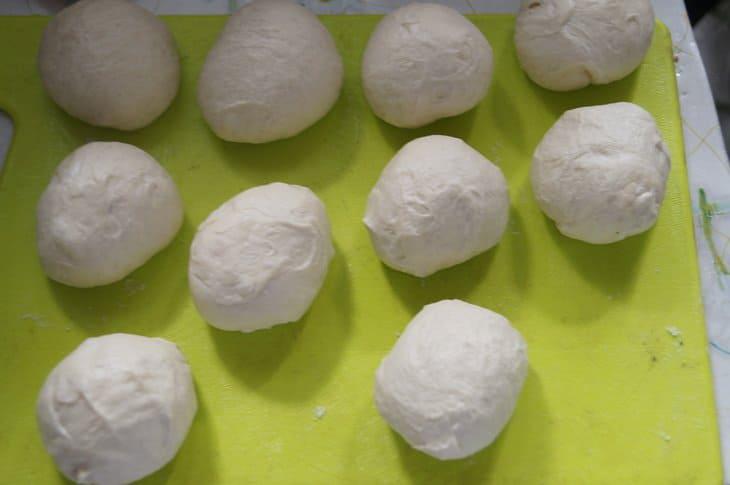 Prepare the filling: cut the sausage into small pieces, the cheese into cubes, the tomato into slices.
Take one ball of dough, flatten and roll into a circle. Place a little sausage, cheese, tomato slice and a teaspoon of ketchup in the center. Pinch the dough over the filling to form a ball and place on a baking sheet lined with parchment.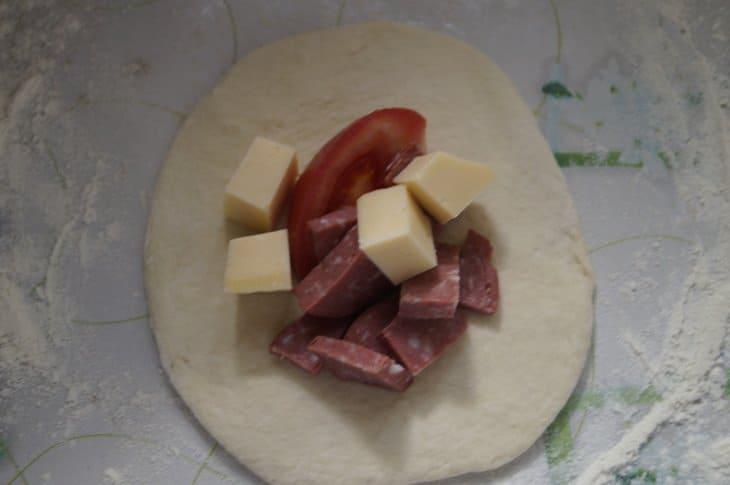 Brush the bombs with beaten egg and bake at 200 degrees Celsius until golden brown.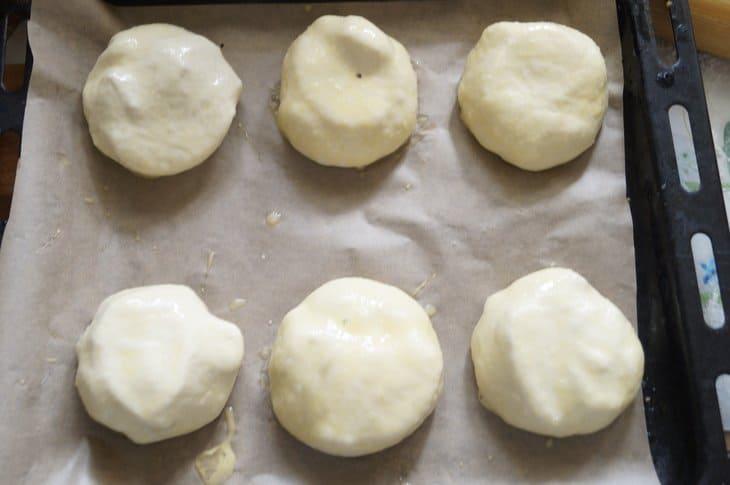 Allow the pizzas to cool slightly before serving.
Bon appetit!