With a perfect blend of salt and pepper as the foundation, along with four additional seasonings to enhance the richness of the brisket and elevate its overall taste, this rub is truly unparalleled. Believe me when I say, it's the absolute best brisket rub you'll ever come across! If you're aiming to smoke a Texas-style brisket and want an exceptional rub to accompany it, look no further than this recipe!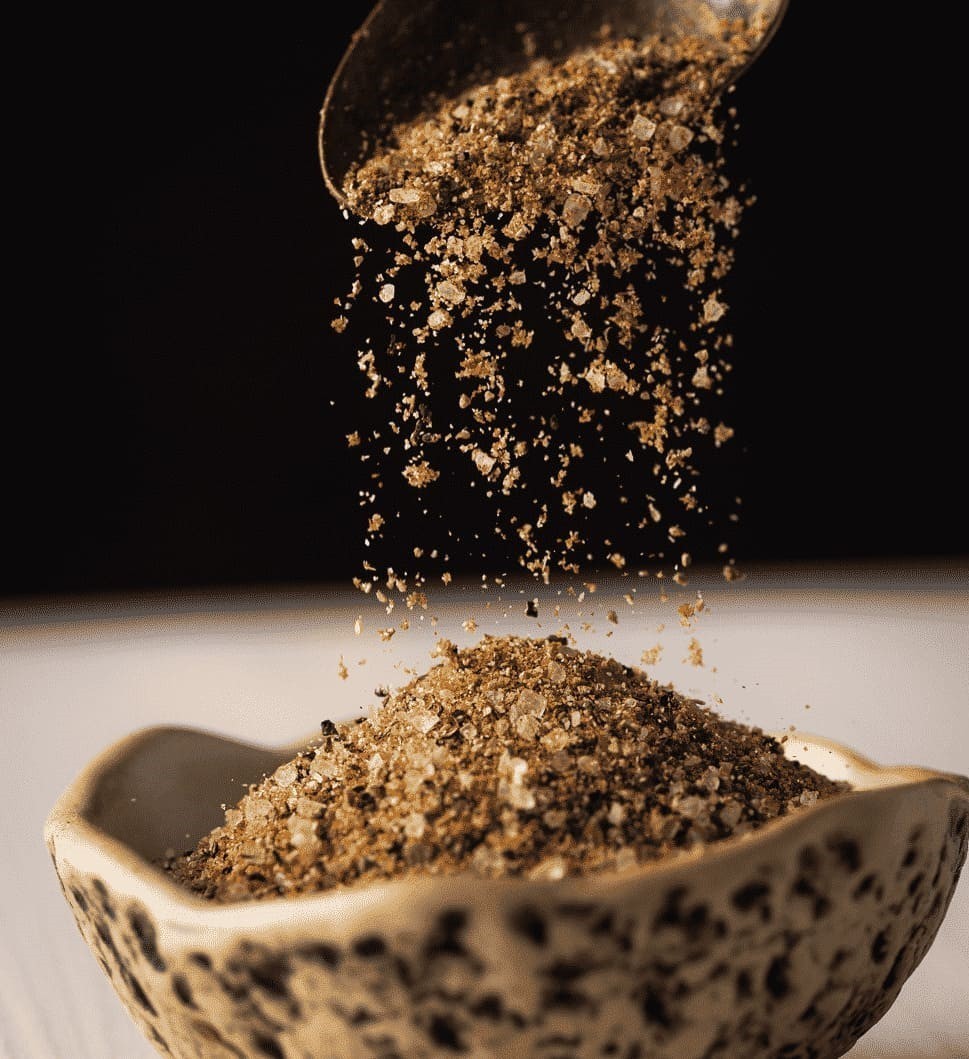 A Flavorful Rub for Smoked Brisket
When it comes to smoking brisket, you need a rub that adds a savory kick without overpowering the natural flavors of the beef. This rub accomplishes just that. With only six simple ingredients, most of which you probably already have in your pantry, you can create a sensational rub that will take your brisket to new heights. Mix these ingredients in a small bowl and store them in an airtight container—preferably a glass spice bottle—for up to a month. However, I highly recommend using the rub within four weeks to maintain its potency.
This rub boasts a perfect balance of flavors. The classic combination of salt and pepper forms the base, while the addition of onion powder and garlic powder brings forth earthy and aromatic elements. To enhance both color and flavor, we introduce smoked paprika. The final touch is ground coriander, which adds a slightly acidic and citrusy note, elevating the overall taste of the beef to a whole new level.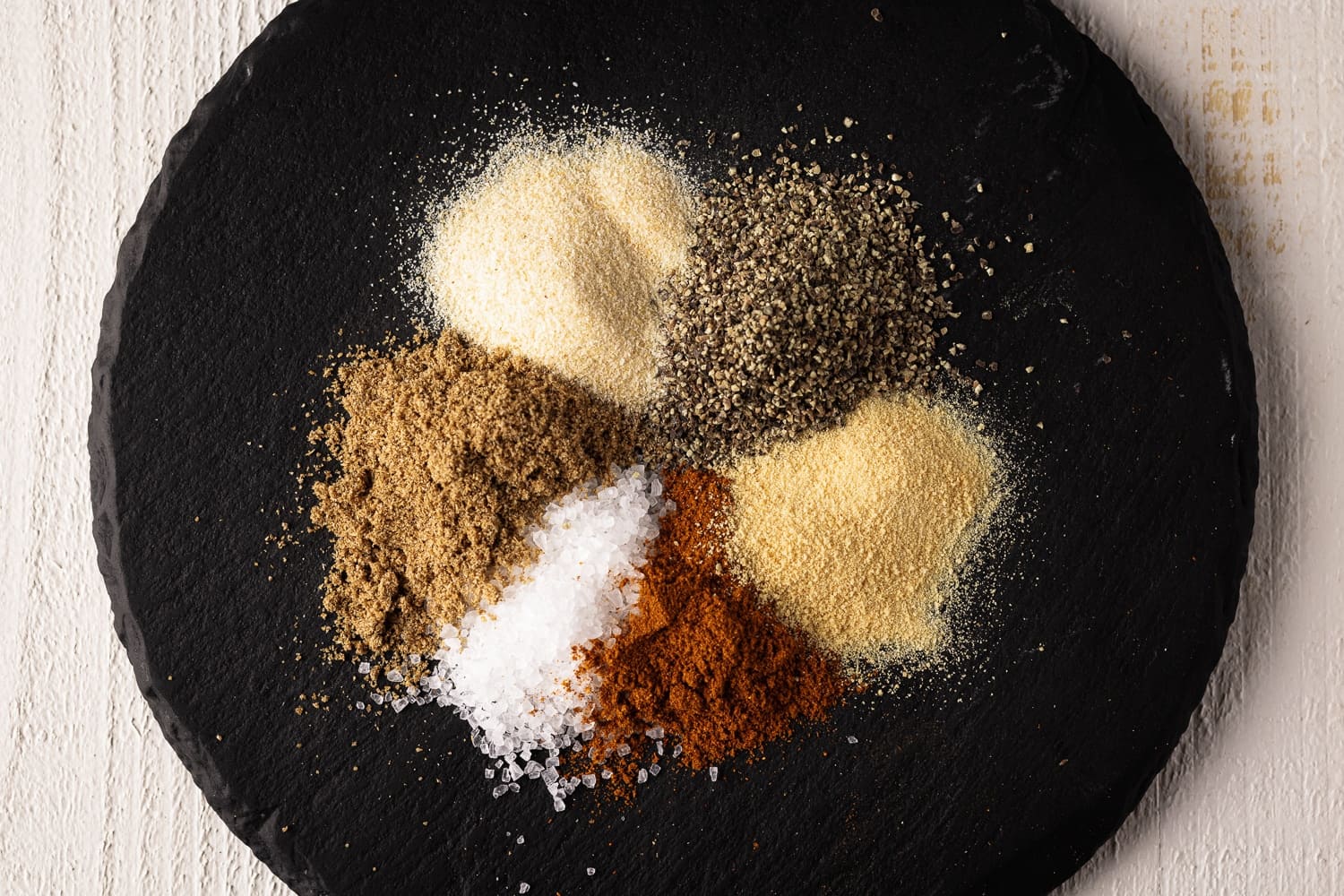 Perfectly Seasoned Beef Brisket
This rub works wonders when liberally applied to beef brisket. The equal parts of salt and pepper in the rub create what Texas pit masters call a "Dalmatian rub." If you prefer a more traditional approach, these two seasonings alone will suffice. However, if you're open to exploring new flavors, I have something special in store for you.
Introducing Susie's flavor-packed beef brisket rub for smoking! By adding my unique blend of onion powder, garlic powder, smoked paprika, and ground coriander to the salt and pepper base, this rub beautifully complements the richness of the beef without overwhelming it.
The Key Role of Salt and Pepper
Let's not underestimate the importance of salt and pepper in this rub. Trust me when I say that ordinary fine ground table salt and black pepper won't cut it. For the best results, opt for coarse grind or restaurant grind black pepper, along with coarse kosher salt (Morton kosher salt is my personal recommendation). The coarse granules on the exterior of the brisket help form that crispy bark we all crave.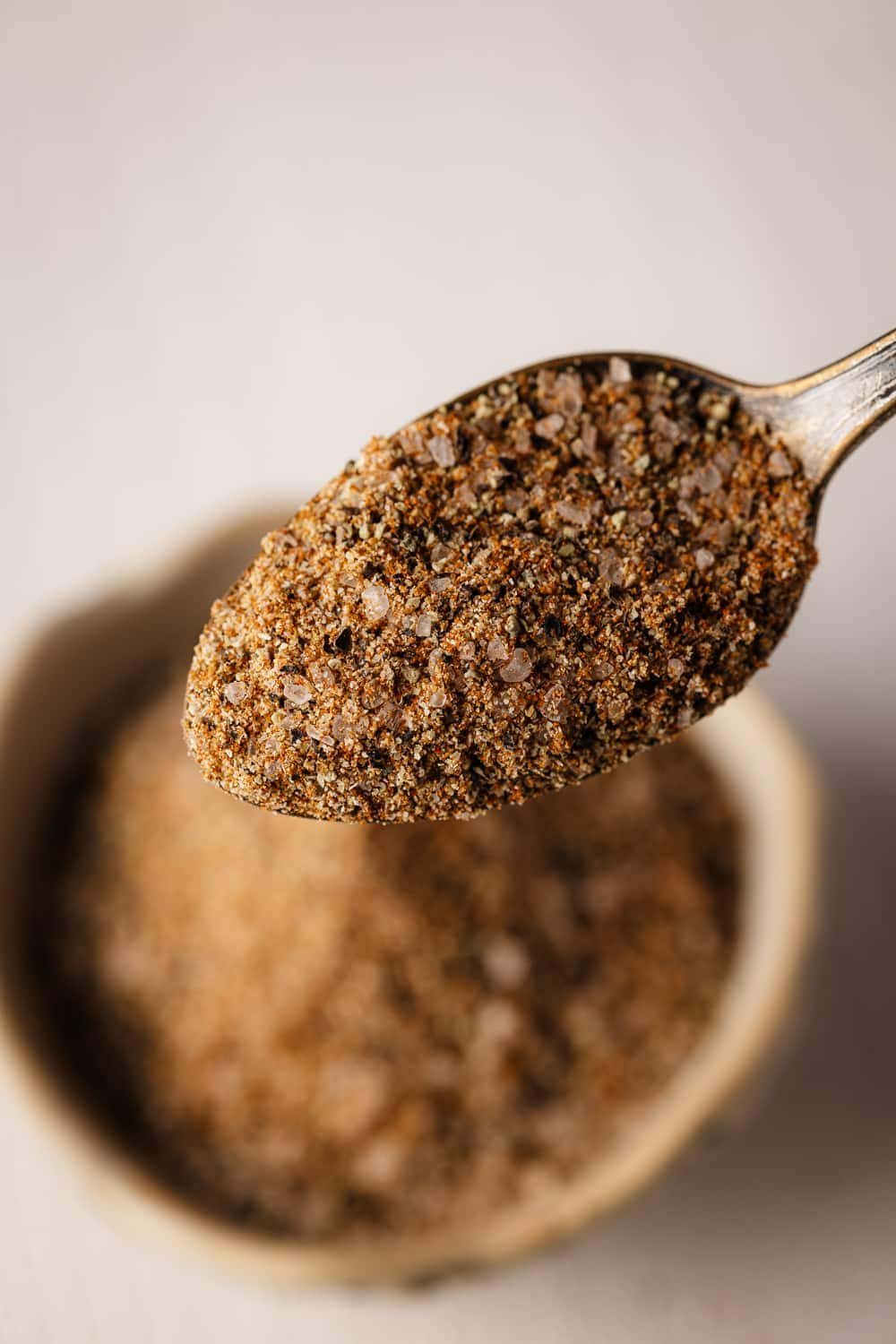 Ingredients for the Ultimate Brisket Rub
To achieve a perfectly balanced and wonderfully flavored brisket, it's crucial to use the right ingredients in this rub. This recipe combines six flavorful elements that will undoubtedly make your brisket stand out from the crowd.
2 tablespoons coarse kosher salt
2 tablespoons coarse black pepper
1 tablespoon onion powder
1 tablespoon garlic powder
1 tablespoon smoked paprika
2 teaspoons ground coriander
How to Make the Brisket Rub
Now that you have all the necessary ingredients, let's proceed with making this sensational brisket rub. Trust me, it's unbelievably easy to create your own rubs at home, and this one is no exception. Here's a step-by-step guide to making this exceptional brisket rub:
Combine all the ingredients in a small bowl.
Use a fork to evenly mix the ingredients and break up any clumps that may form.
Using or Storing the Rub
Once you've prepared the brisket rub, you have two options: use it immediately or store
it for later use. I personally recommend making the rub ahead of time so that it's readily available whenever you decide to make your brisket. To store the rub, transfer it to an airtight container. I find that glass spice jars work exceptionally well for preserving homemade rubs and seasonings. This way, they can seamlessly blend in with your store-bought seasonings and stay fresh for up to a month.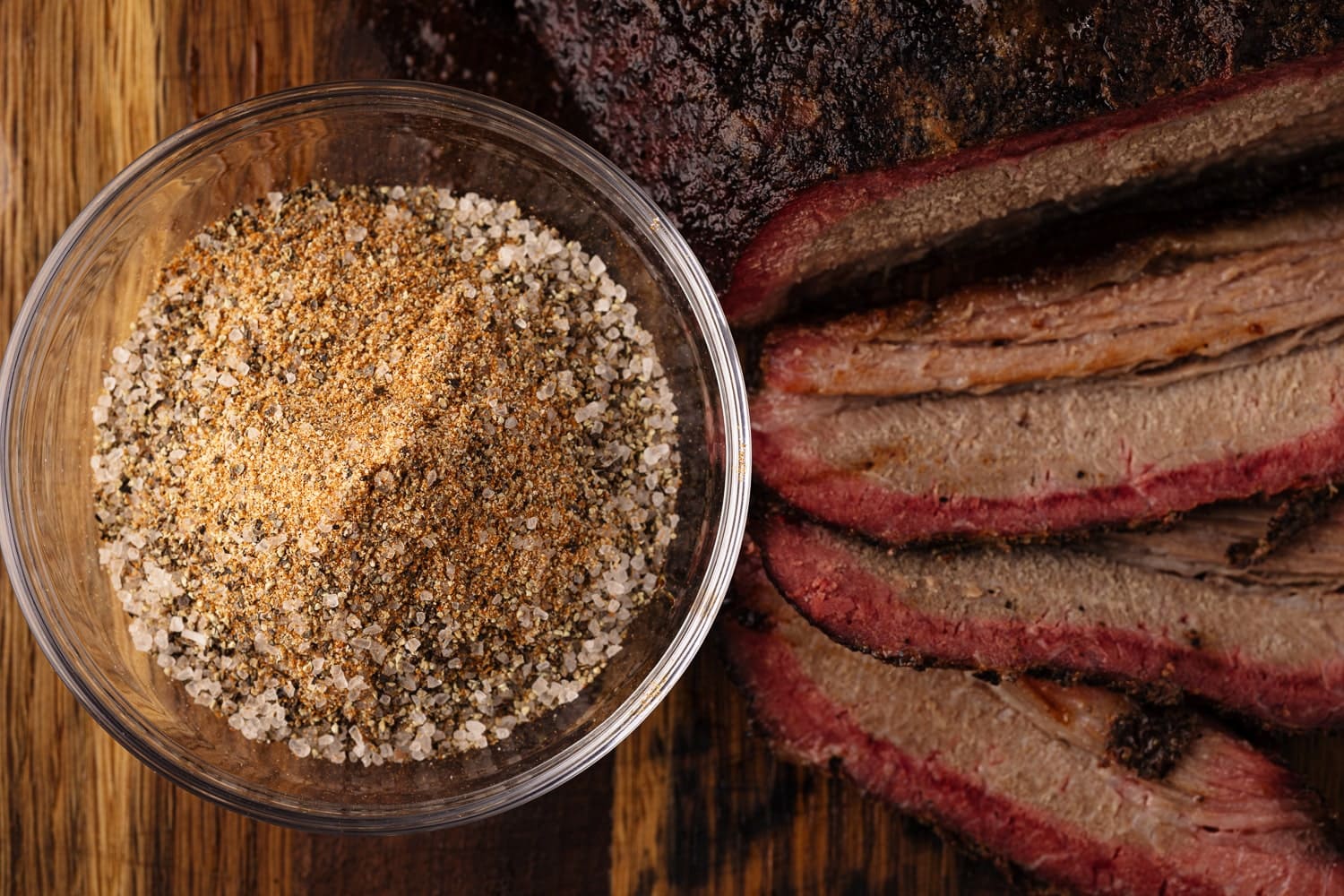 Now that you have the step-by-step instructions for creating the ultimate brisket rub, let's recap the ingredients and instructions for your convenience:
Ingredients:
2 tablespoons coarse kosher salt
2 tablespoons coarse black pepper
1 tablespoon onion powder
1 tablespoon garlic powder
1 tablespoon smoked paprika
2 teaspoons ground coriander
Instructions:
In a small bowl, combine all the ingredients.
Use a fork to crush any clumps and ensure an even mixture.
Your brisket rub is now ready to use or store.
Remember, this rub is meant to enhance the flavor of your brisket while maintaining a perfect balance of seasonings. Feel free to adjust the quantities to suit your personal taste preferences. Whether you're a brisket purist or someone who loves exploring new flavors, this rub is sure to elevate your smoked brisket to new heights of deliciousness.
So, go ahead and give this incredible brisket rub a try. Get ready to savor the mouthwatering flavors and enjoy a perfectly seasoned and smoked brisket that will leave everyone craving for more!