Gazpacho is a traditional Spanish cold soup that is so good in the summer heat. It is very refreshing! It is made with ripe fresh vegetables and served with white bread crumbs. You can also add mozzarella or seafood.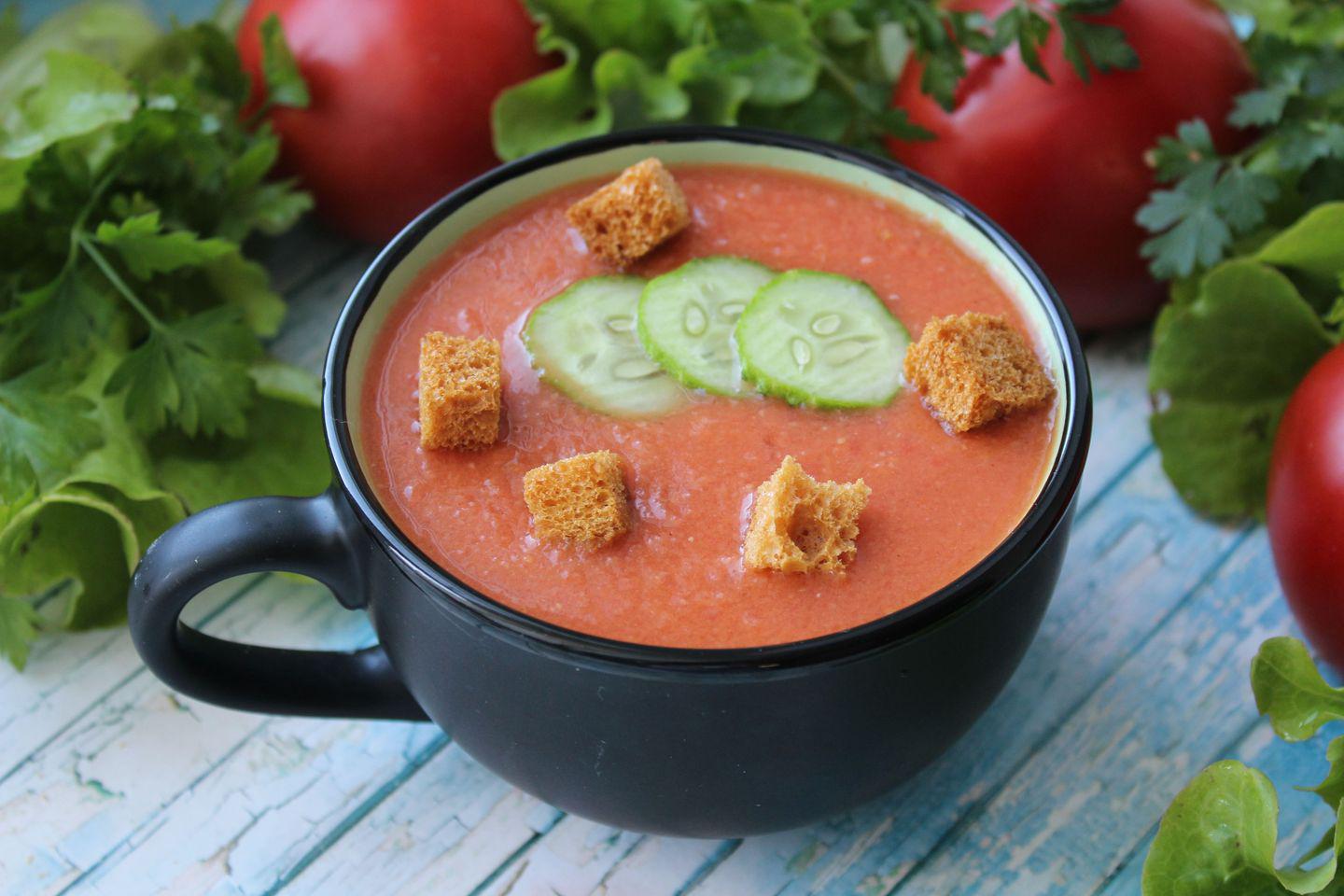 Ingredients (6 servings)
White onion 1 pc.
Ground black pepper to taste
Wine vinegar 1 tbsp.
Cucumbers 3 pcs.
Tomatoes 2 pcs.
Sweet pepper 2 pcs.
Garlic cloves 3 pcs.
Tomato juice 1.5 л
White bread to taste
Salt to taste
Olive oil 3 tbsp.
Instructions
Cut the tomatoes crosswise and pour hot water over them for 2-3 minutes.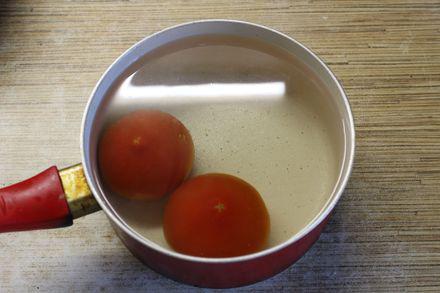 Peel the peppers from the seeds and cut them.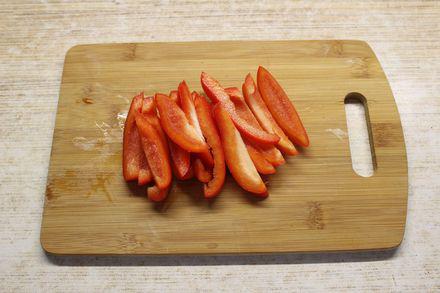 Peel and slice 2 cucumbers.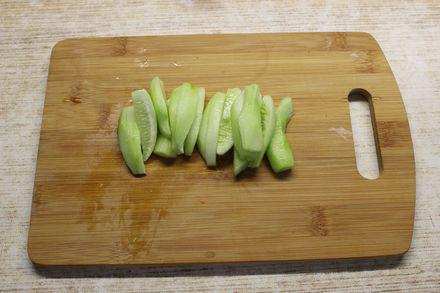 Take the tomatoes out of the boiling water, peel them and cut into large slices.
Peel the onion and garlic.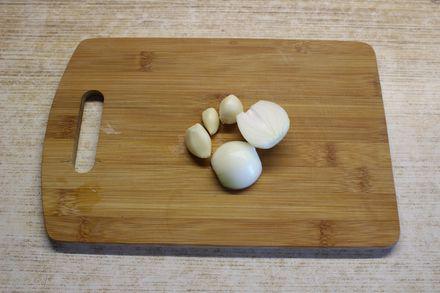 Transfer all the vegetables into a small saucepan.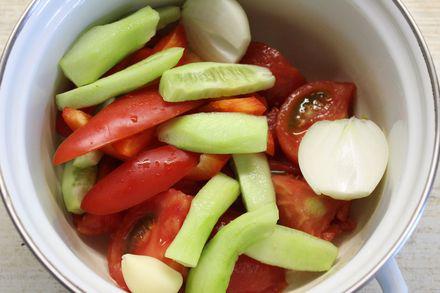 Grind the vegetables with a blender with a "knife" attachment until smooth. Pepper and salt to taste, add the wine vinegar.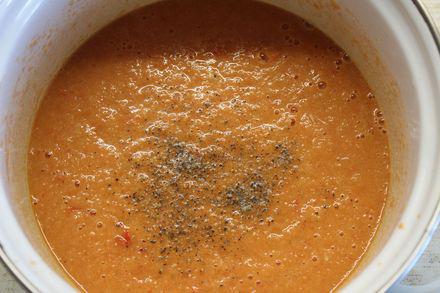 Cut the white bread into small slices, drizzle with olive oil and put it in the preheated oven until golden.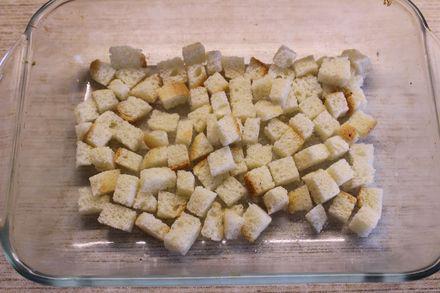 Pour in the tomato juice and stir. Gazpacho is ready! You can eat it right away, but it is better to put it in the fridge for a few hours so that the soup can infuse.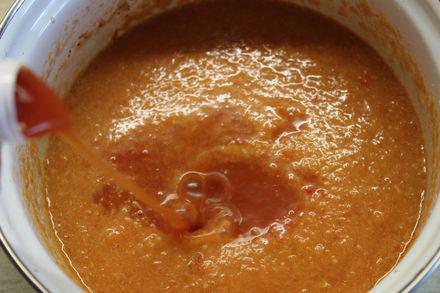 Before serving, add cucumber slices and croutons to the gazpacho. Bon appetit!!!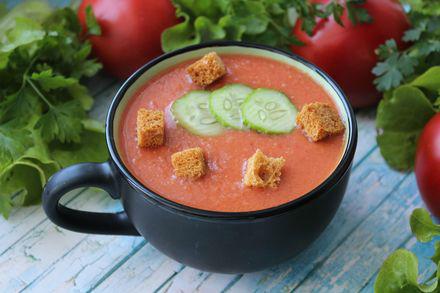 Share your opinions and impressions of this recipe in the comments!