Indulge in the Ultimate Gameday Pleasure with Bacon Glazed Chicken Tenders. These Crunchy, Sweet, and Salty Delights are Ready in Just 30 Minutes!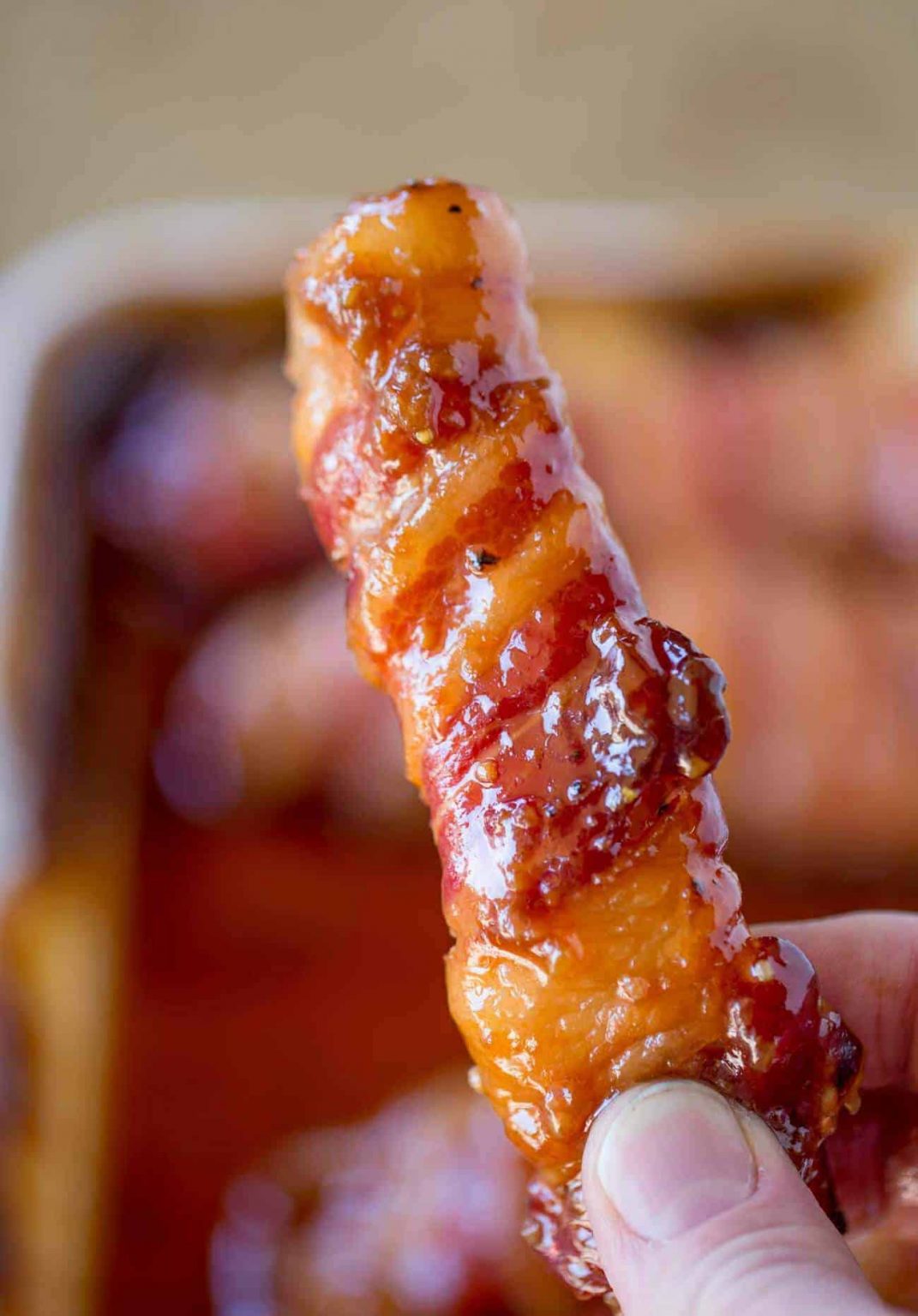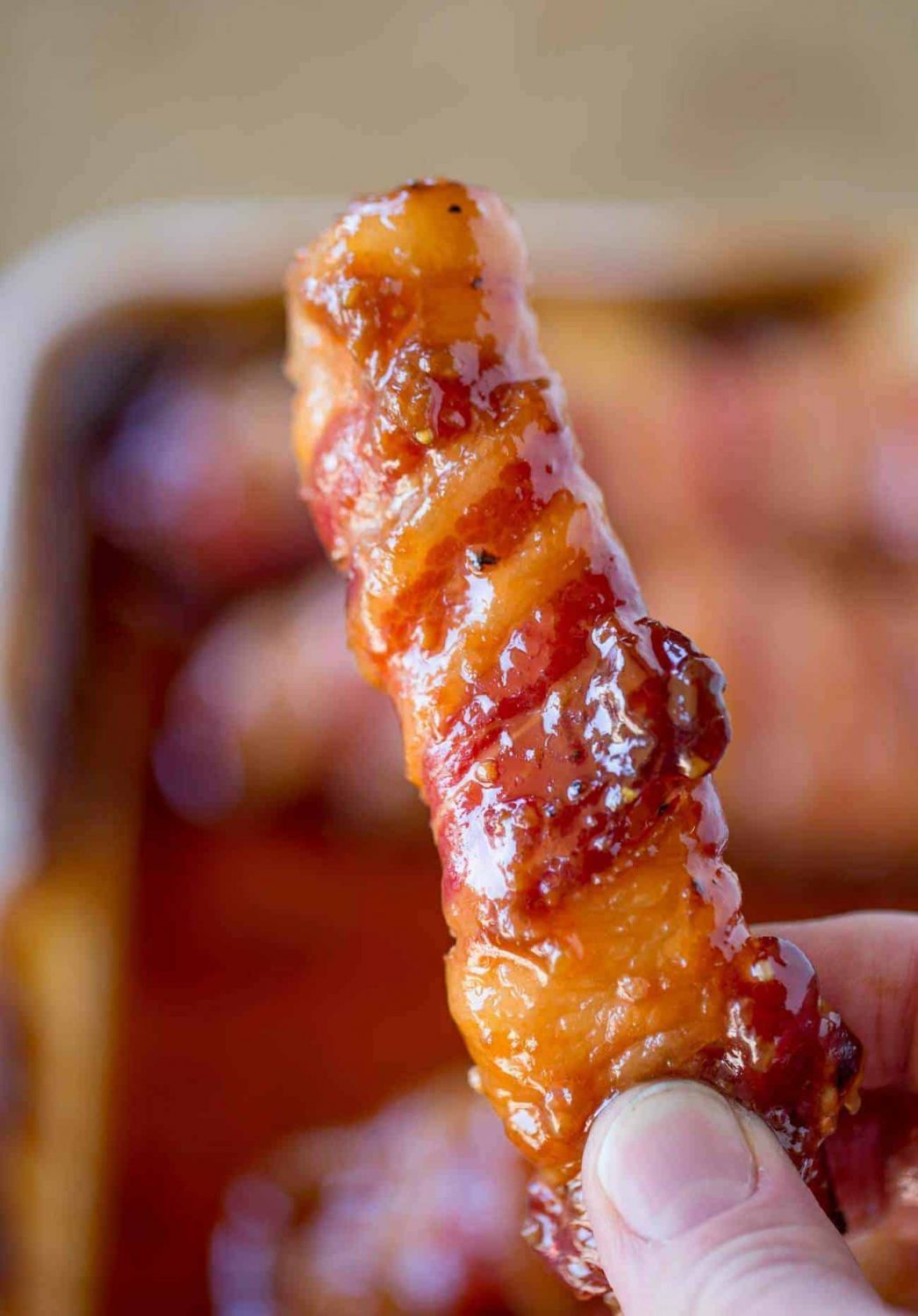 Triple the Flavor with Bacon Glazed Chicken Tenders:
Prepare to Be Amazed by the Unforgettable Bacon Brown Sugar Combo. These Crispy Tenders are a Game Changer.
Serving Suggestions and Flavor Boosts:
Explore Exciting Variations to Elevate Your Bacon Glazed Chicken Tenders. From Spicy Twists to Caramel Infusions, Discover Your Perfect Match.
For a Spicy Kick, Incorporate ¼ Teaspoon of Crushed Red Pepper or a Dash of Sriracha.
Elevate the Caramel Notes with Dark Brown Sugar for an Intense Flavor Profile.
Dip into Delight: Pair with Creamy Ranch Dressing or Irresistible Honey Mustard.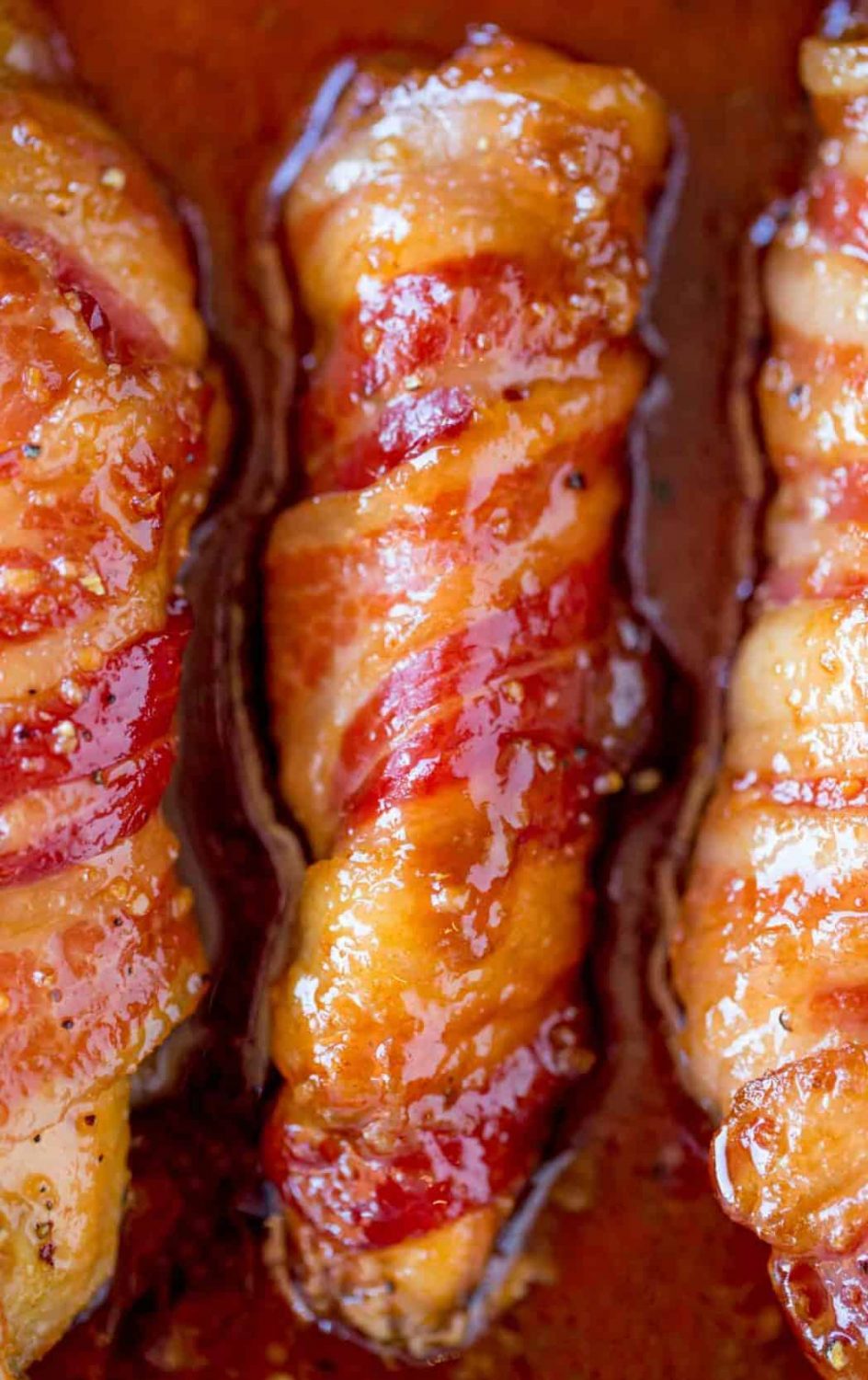 Game Day Essentials:
As You Enjoy the Game, Keep These Tips in Mind for a Mess-Free Experience:
Be Prepared with Plenty of Paper Towels to Keep Your Seating Area Spotless.
Opt for Boneless Thighs: Transform Thigh Meat into Delectable Strips for a Unique Twist.
Bite-Sized Bliss: Turn Chicken into Game-Ready Bites for Convenient Snacking.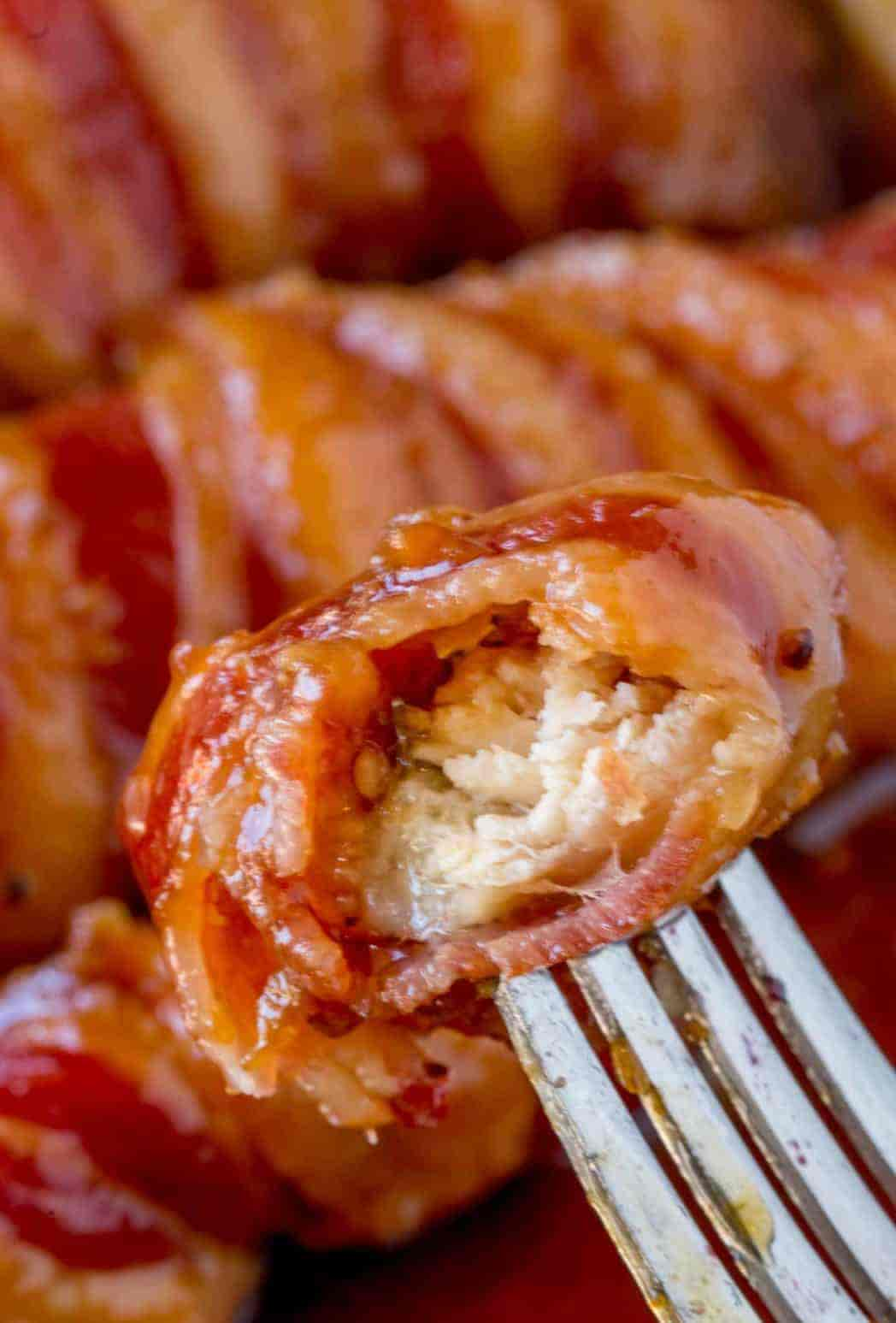 Ingredients:
2 boneless, skinless chicken breasts
1/2 cup brown sugar
1/2 teaspoon Kosher salt
1/8 teaspoon ground black pepper
8 bacon strips
Instructions:
Begin by Preheating Your Oven to 375 degrees.
Slice Each Chicken Breast into 4 Long, Thin Strips.
In a Bowl, Combine Brown Sugar, Kosher Salt, and Ground Black Pepper.
Coat the Chicken Strips with the Flavorful Brown Sugar Mix.
Embrace the Bacon Wrap: Envelop Each Strip in a Delicious Bacon Slice.
Place the Bacon-Wrapped Tenders in a Baking Dish.
Sprinkle the Remaining Brown Sugar Over the Tenders, Adding an Extra Sweet Touch.
Bake for 20-25 Minutes Until the Bacon Achieves Crispy Perfection.
Witness the Magic as the Bacon Glazed Chicken Tenders Turn Golden and Irresistible.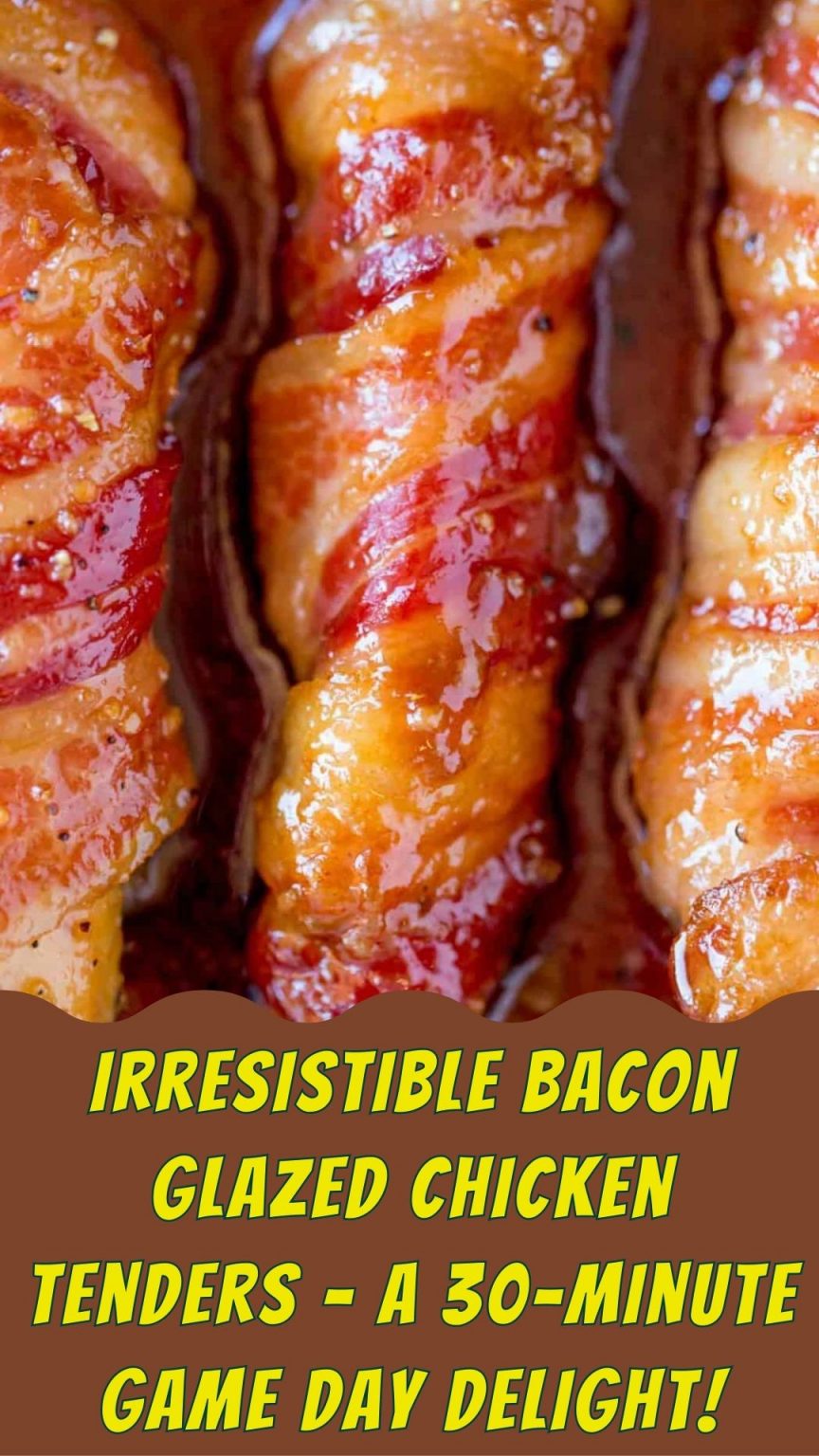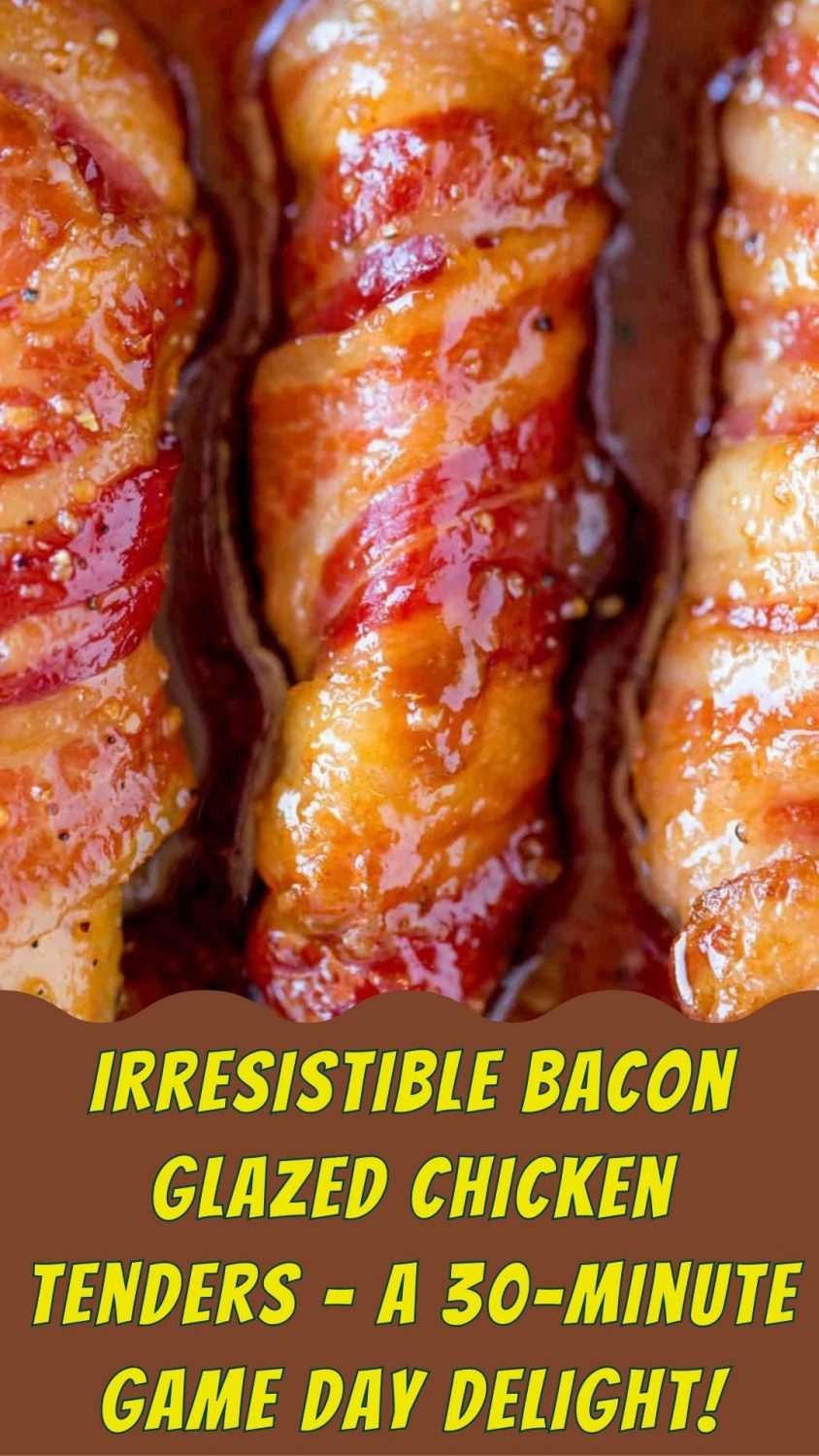 With Bacon Glazed Chicken Tenders, Every Gameday Becomes an Unforgettable Culinary Adventure. Embrace the Sweet, Salty, and Crunchy Marvel that Will Leave Your Taste Buds Begging for More!