Indulge in the pure decadence of a no-bake Caramel Shortbread Pie this summer! There's nothing quite like the cool, creamy, silky-smooth texture of a no-bake cheesecake on a hot day, and this recipe takes it to the next level with its rich caramel filling and buttery shortbread crust.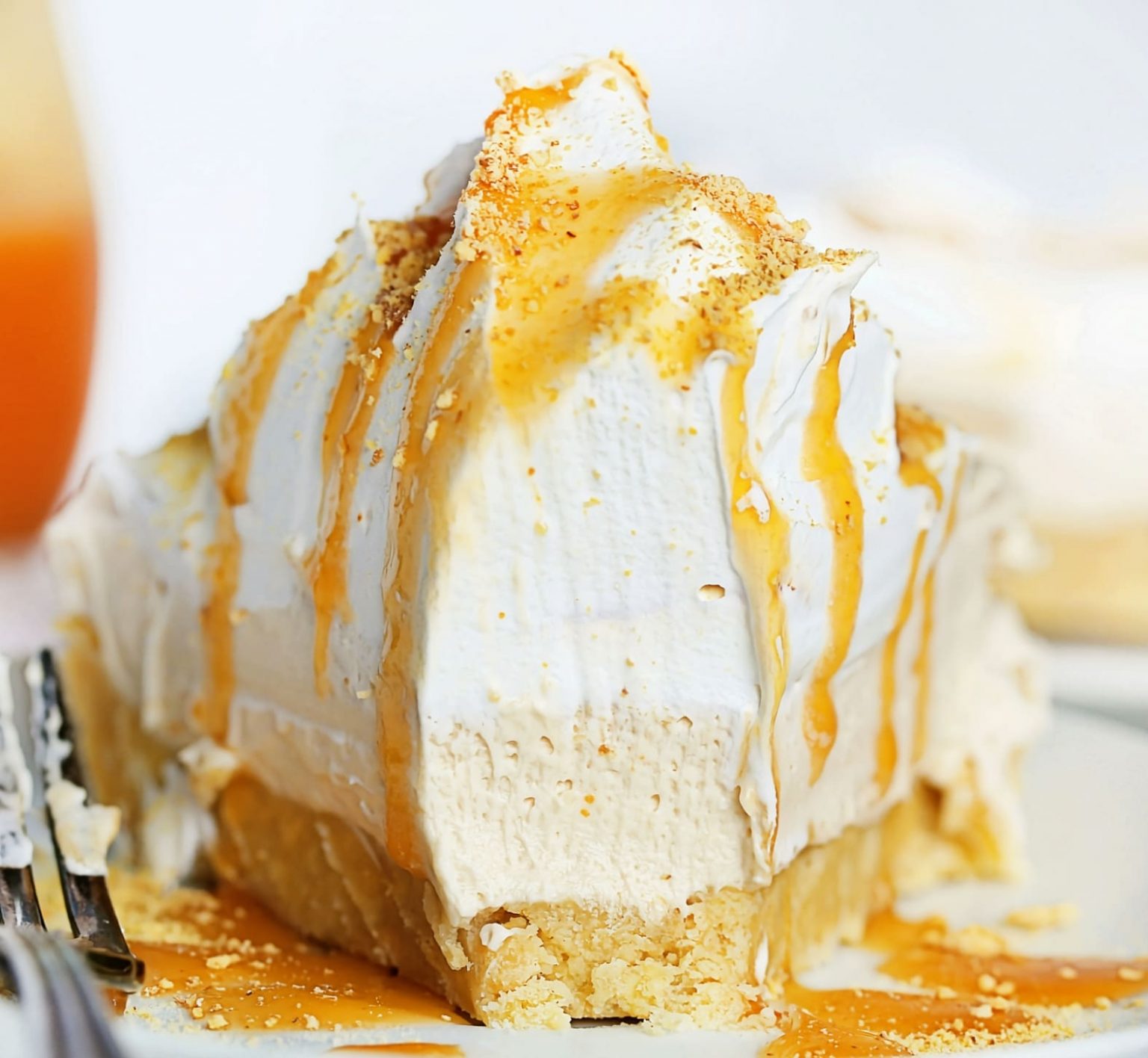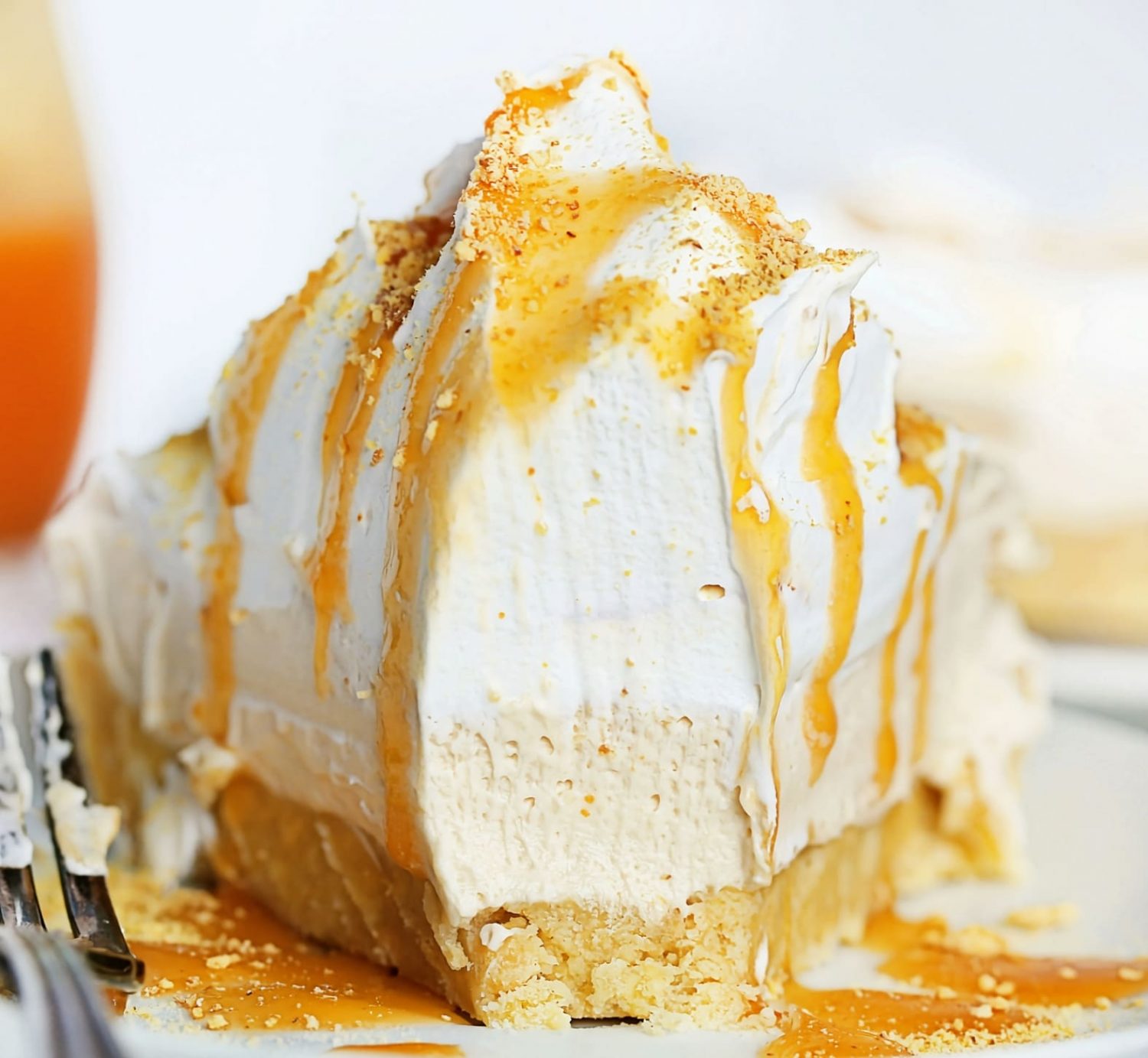 The best part? It only takes 15 minutes to whip up this mouth-watering dessert!
To create the perfect shortbread crust, all you need are some shortbread cookies, butter, and sugar (optional). You can even make your own homemade shortbread cookies to add a personal touch to your pie. We recommend using a rich and buttery brand like Walkers, but feel free to experiment with different types of shortbread cookies.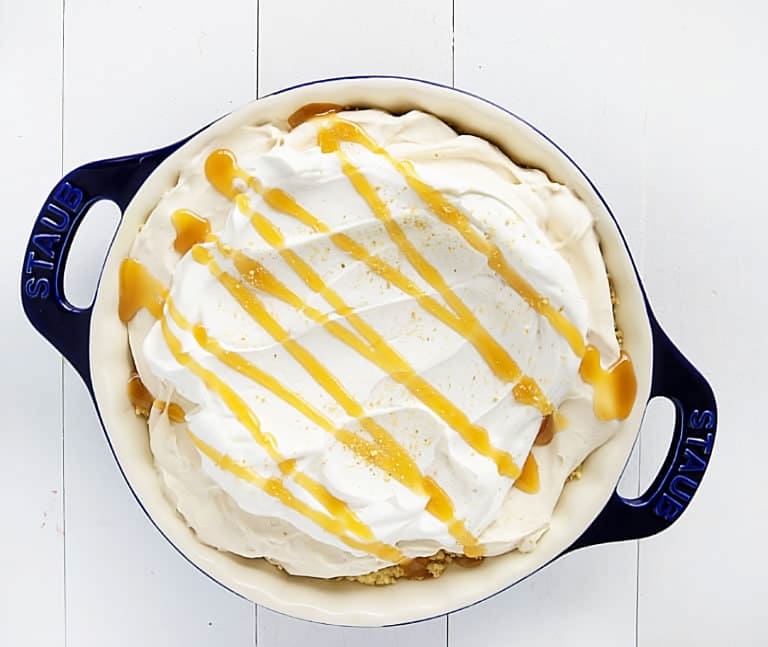 Next, it's time to make the caramel filling. This recipe opts for an easy, no-bake approach using cream cheese, caramel sauce, vanilla extract, and heavy cream. If you prefer, you can make your own caramel sauce or add a pinch of salt for a salted caramel twist.
To ensure a velvety smooth texture and consistent results, make sure your ingredients are at room temperature when mixing.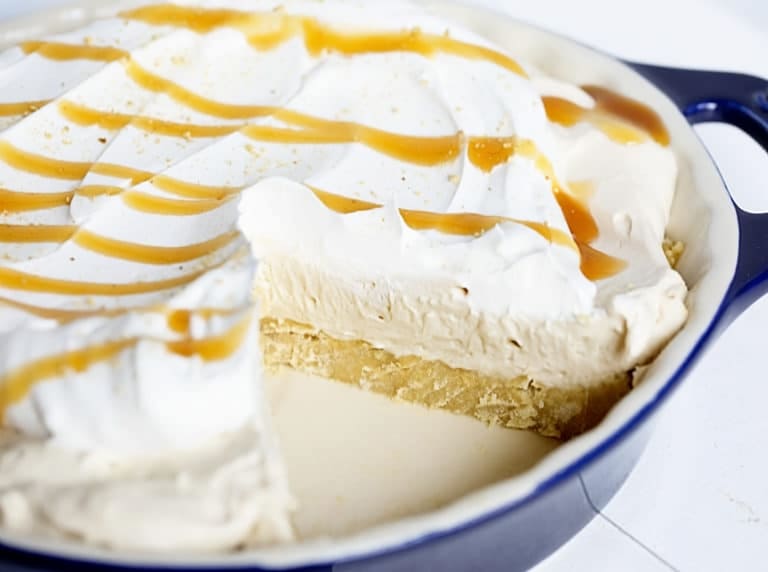 Here are some tips to help you create the perfect Caramel Shortbread Pie:
Use a high-quality shortbread cookie for the perfect crust.
Room temperature ingredients are key for a smooth and creamy filling.
Experiment with homemade caramel sauce or add a pinch of salt for a unique flavor twist.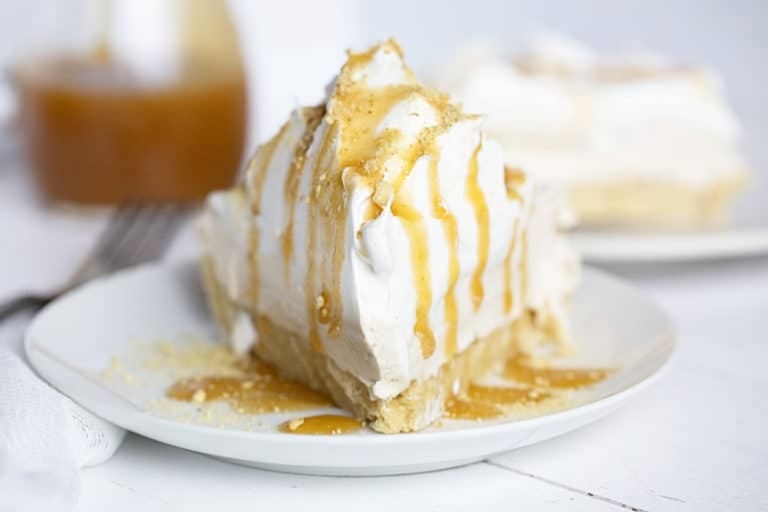 Ingredients
Shortbread Crust
2 cups crushed shortbread cookies, reserve 1 tablespoon for sprinkling over top of pie
½ cup (1 stick or 113g) butter, melted
⅓ cup granulated sugar (optional, see notes)
Caramel Filling
16 ounces (2 packages) cream cheese, softened
½ cup caramel dessert topping
1 tablespoon McCormick Pure Vanilla Extract
¼ cup heavy cream
whipped topping, optional
Instructions
To make the pie, simply mix the shortbread crumbs, butter, and sugar (optional) in a medium bowl and press it into the bottom and sides of an 8-inch pie plate.
Then, beat the cream cheese, caramel topping, and vanilla together until smooth and gradually beat in the heavy cream until blended. Spoon the mixture into the crust and refrigerate for three hours until set.
When it's time to serve, drizzle some extra caramel sauce over the top and sprinkle with shortbread crumbs. You can even add whipped topping for an extra indulgent touch.
Store any leftovers covered in the refrigerator to keep it fresh and ready for your next sweet craving. Enjoy the mile-high deliciousness of this Caramel Shortbread Pie all summer long!