Looking for an appetizer that's sure to impress your guests? Look no further than Crispy Fried Jalapeños! With a crispy beer batter and a spicy kick, these little bites are guaranteed to be a hit. And if you're looking for the perfect dipping sauce, try our homemade jalapeño ranch dressing!
When it comes to fried foods, jalapeños might not be the first thing that comes to mind. But trust us, once you try these Crispy Fried Jalapeños, you'll wonder why you never thought of it before! Even those who claim they don't like jalapeños will be begging for more.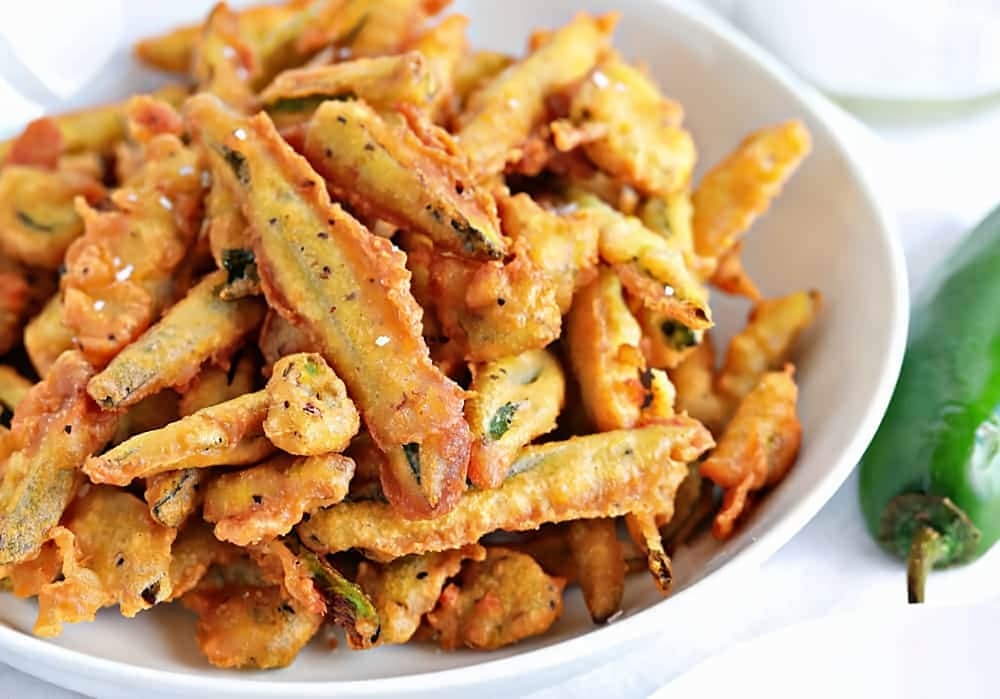 To make the perfect batter for your jalapeños, you'll want to use a good beer. As Cook's Illustrated explains, the carbonation in beer provides lift and helps prevent the batter from turning tough. And when it comes to choosing a beer, you'll want to consider the style. For a deeper, slightly bitter flavor, try an IPA. But if you don't want your beer to add any extra flavor, go for something like Coors, Bud Light, or Pabst Blue Ribbon.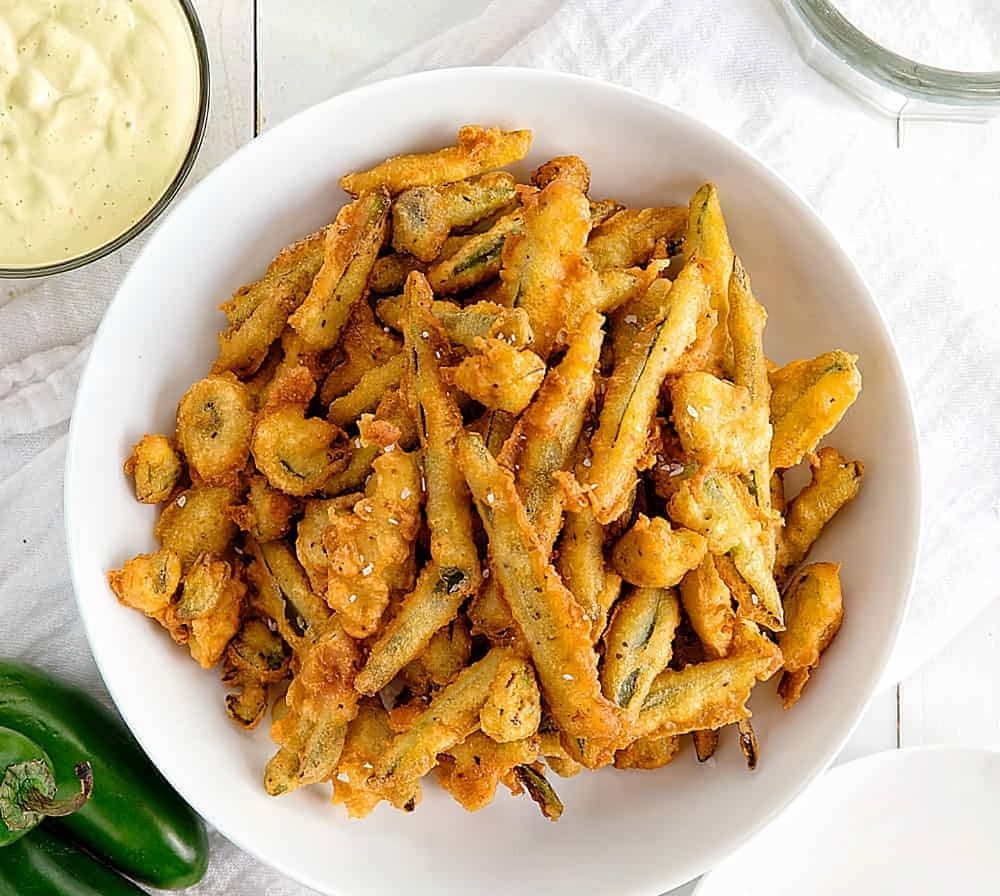 When it comes to the jalapeños themselves, keep in mind that the older the pepper, the spicier it will be. Look for stress marks on the flesh to determine the age of the pepper. And if you want to adjust the heat level, simply use more or fewer jalapeños, or add more seasoning to the batter.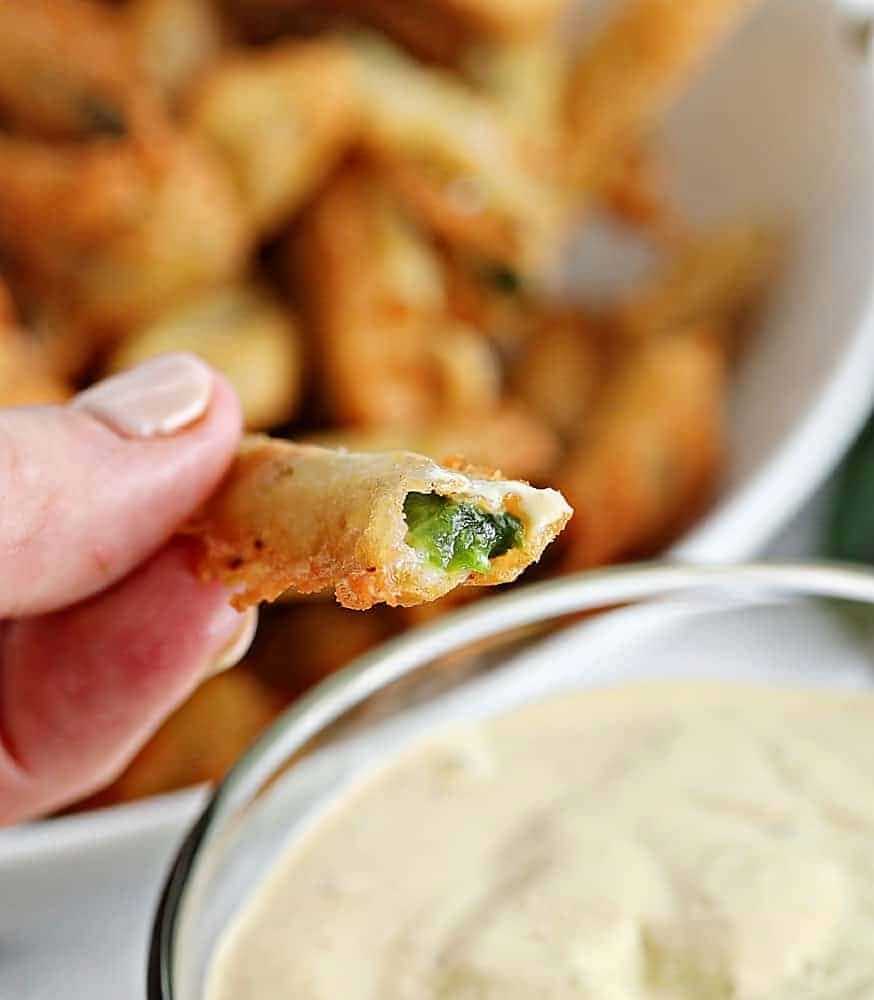 To make these Crispy Fried Jalapeños, you'll need all-purpose flour, kosher salt, black pepper, chili powder, garlic powder, eggs, beer, vegetable oil, and of course, jalapeños. Mix the batter ingredients together, dip the jalapeños in the batter, and fry them up in hot oil. And don't forget to season with a little extra salt while they're still hot!
These Crispy Fried Jalapeños are perfect as an appetizer, a salad topping, or just a snack on their own. So the next time you're looking for something to impress your guests, give this recipe a try!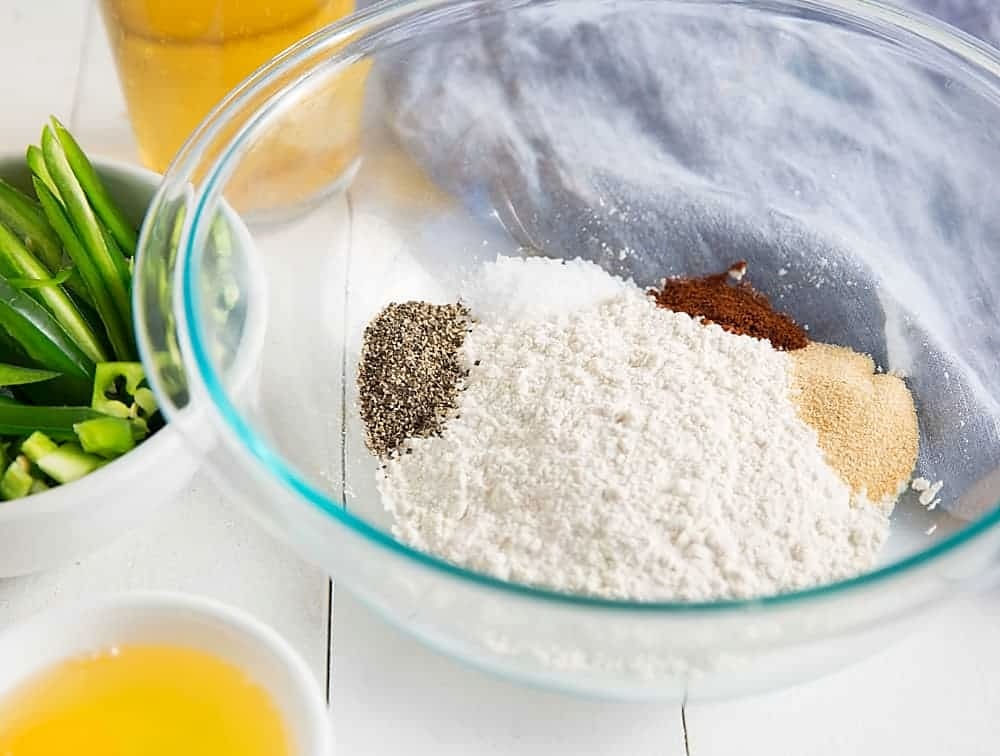 Here are some additional tips for making crispy fried jalapenos:
Use cold beer: The carbonation in beer helps create a light and crispy batter. Make sure to use cold beer as it will help the batter stick to the jalapenos better.
Use a wire rack: Instead of setting the fried jalapenos on a paper towel, consider using a wire rack. This will prevent the jalapenos from getting soggy as they cool down.
Season the flour: Make sure to season the flour mixture well. You can adjust the amount of spices according to your taste preferences.
Preheat the oil: Make sure to preheat the oil to the correct temperature before frying. If the oil is too hot, the jalapenos will burn. If the oil is not hot enough, the batter will be greasy.
Fry in small batches: Don't overcrowd the frying pan or deep fryer as this will lower the temperature of the oil and result in soggy jalapenos. Fry in small batches instead.
Use gloves: If you're sensitive to spicy peppers, wear gloves when handling the jalapenos. The oils from the peppers can irritate your skin.
Experiment with dipping sauces: Fried jalapenos taste great on their own, but you can also serve them with dipping sauces like ranch, chipotle mayo, or salsa.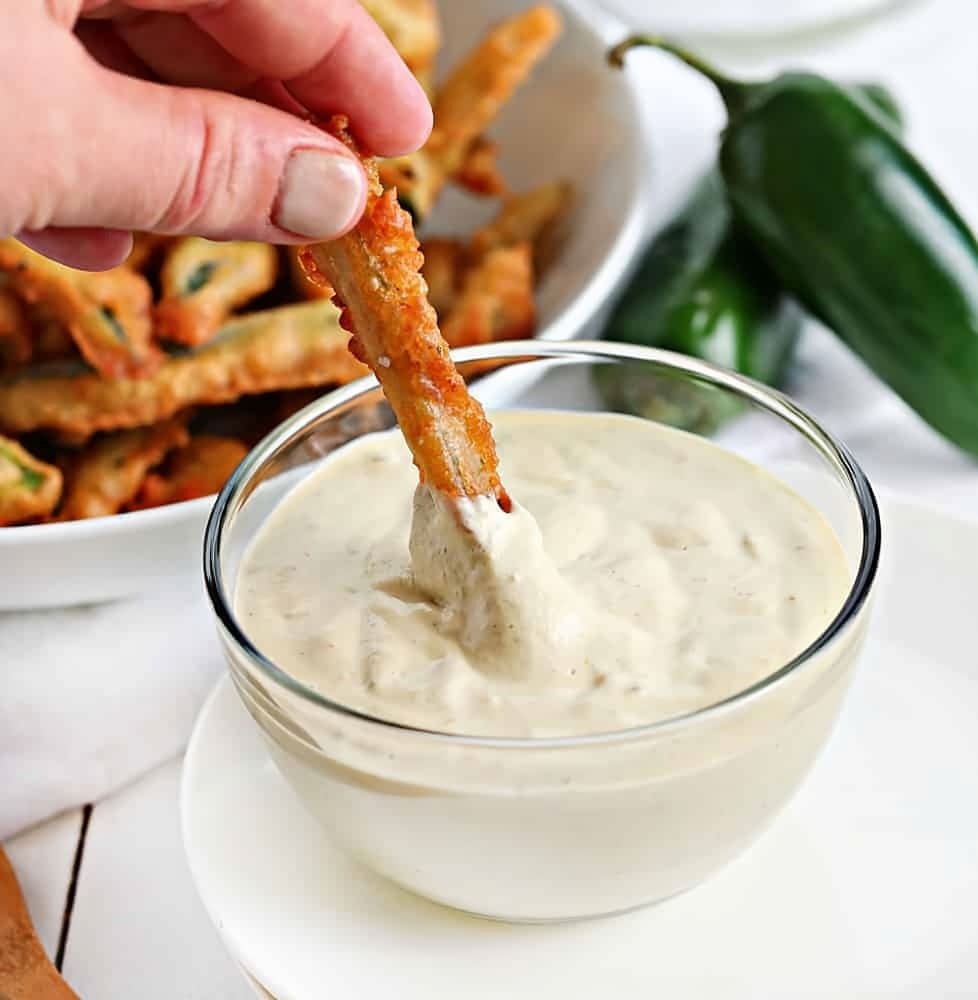 Ingredients
1 cup all-purpose flour
1 teaspoon kosher salt
1 teaspoon black pepper
1 teaspoon chili powder
1 teaspoon garlic powder
2 large eggs
1 cup beer, of your choice
1 pint vegetable oil
2 cups jalapeno peppers, sliced (5-6 large jalapeños)
Kosher salt, optional (for seasoning after frying)
Instructions
Begin by preparing the jalapenos. Cut off the stems and slice the jalapenos in half lengthwise. Remove the seeds if you prefer and then slice the jalapenos into thin spears or sticks. Repeat until all the jalapenos are sliced.
In a bowl, mix together the flour, salt, black pepper, chili powder, and garlic powder. Then, add the eggs and beer and stir until everything is well combined. The batter should be slightly thinner than pancake batter, but if you prefer a thicker batter, you can add more flour.
In a deep fryer or large skillet, heat the vegetable oil to 365°F. It's important to maintain this temperature throughout the frying process to ensure that the jalapenos cook evenly and become crispy.
Dip the jalapeno spears into the batter, making sure to completely cover all sides. Then, carefully place the battered jalapenos into the hot oil. Fry until they are golden brown and crispy, and float to the surface of the oil. Keep in mind that the jalapeno spears will continue to brown a bit after removing from the oil.
Once the jalapeno spears are fully cooked, remove them from the oil and place them on a paper towel to absorb any excess oil. If you want to add extra salt, you can do so immediately after removing them from the oil.
Fried jalapeno spears are best enjoyed fresh and hot, so serve them immediately. You can also experiment with different dipping sauces, such as ranch or sour cream, to add even more flavor to this delicious snack.
With this easy recipe, you can make crispy and delicious fried jalapeno spears at home. They're perfect for game day, movie night, or any time you're craving a spicy and satisfying snack.