Are you ready for a flavor explosion? These Sweet and Spicy Raspberry Cream Cheese Jalapeno Poppers are the ultimate treat that will delight your taste buds. Bursting with a perfect balance of sweet raspberry jam, creamy cream cheese, and the kick of jalapeno, all wrapped in crispy bacon, these poppers are a crowd-pleasing sensation.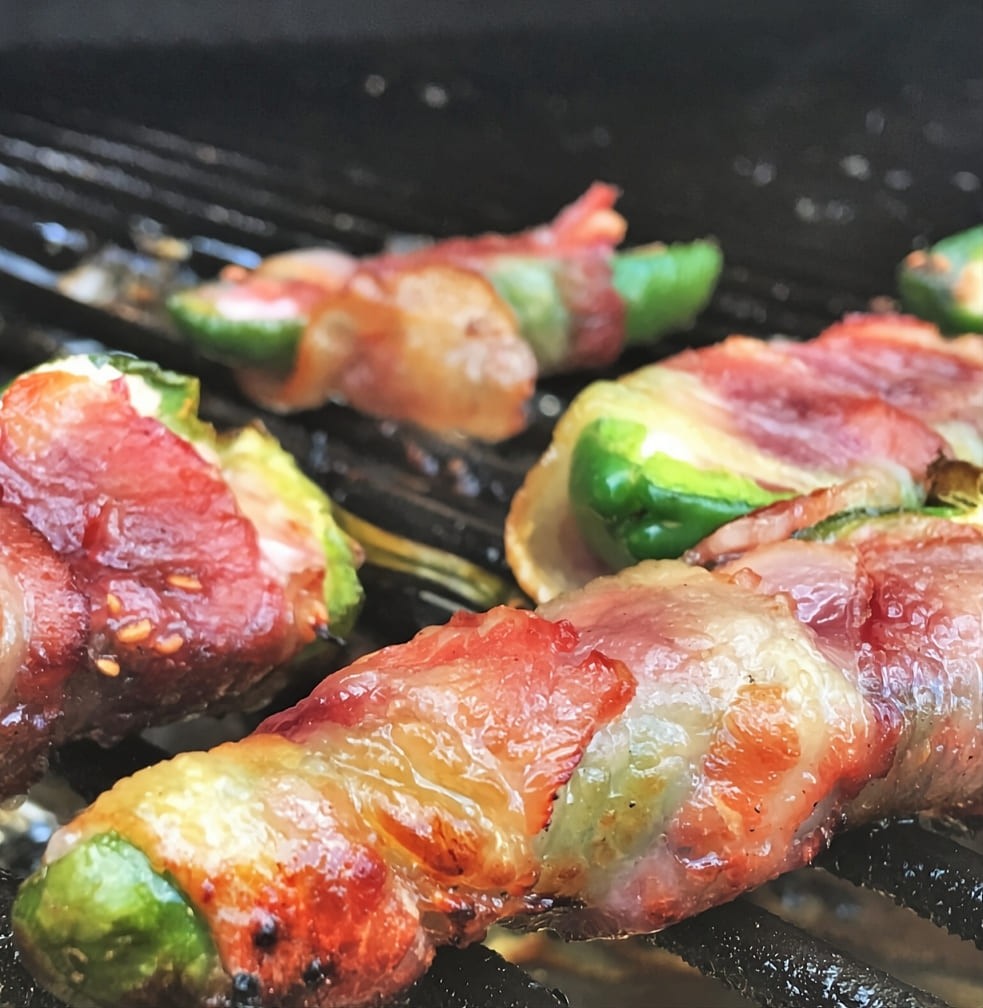 The Irresistible Snack That Rules Parties in Utah
In the heart of Utah, there's a snack that steals the show at every gathering. A whole brick of soft cream cheese meets a jar of sweet and spicy goodness, often pepper jelly or sweet salsa, served with chips and crackers as a delightful dip. While the flavor possibilities are endless, a jar of jalapeno raspberry jelly stands out as the favorite, though not easy to get. So, we've embarked on a mission to recreate the magic at home, adding a touch of bacon for that extra wow factor!
A Symphony of Flavors
Imagine the taste sensation: the sweet tang of raspberry jelly harmonizing with the mild heat of jalapenos, the smooth creaminess of cream cheese, all wrapped in the saltiness of bacon. Each bite is a symphony of flavors that will have you coming back for more. These jalapeno poppers are the perfect balance of sweet, spicy, creamy, rich, and salty – they have it all!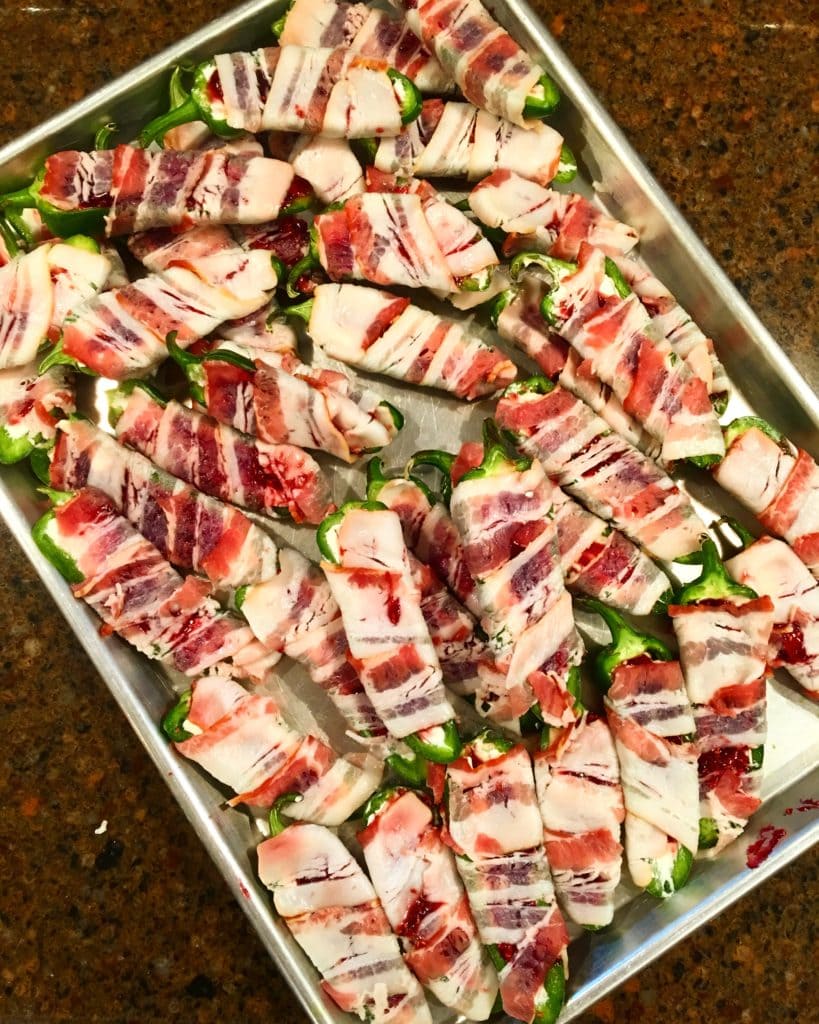 The Simple Ingredients You Need
Not only are these poppers scrumptious, but they're also incredibly easy to make, requiring just a handful of ingredients. With only 5 items on your shopping list, you'll be well on your way to creating these mouthwatering treats:
9 medium jalapenos
4 oz. softened cream cheese
1/4 cup raspberry jam/jelly
18 slices bacon
Yes, that's all it takes! Despite their delectable complexity, these poppers are a breeze to whip up, making them a winning recipe for any occasion.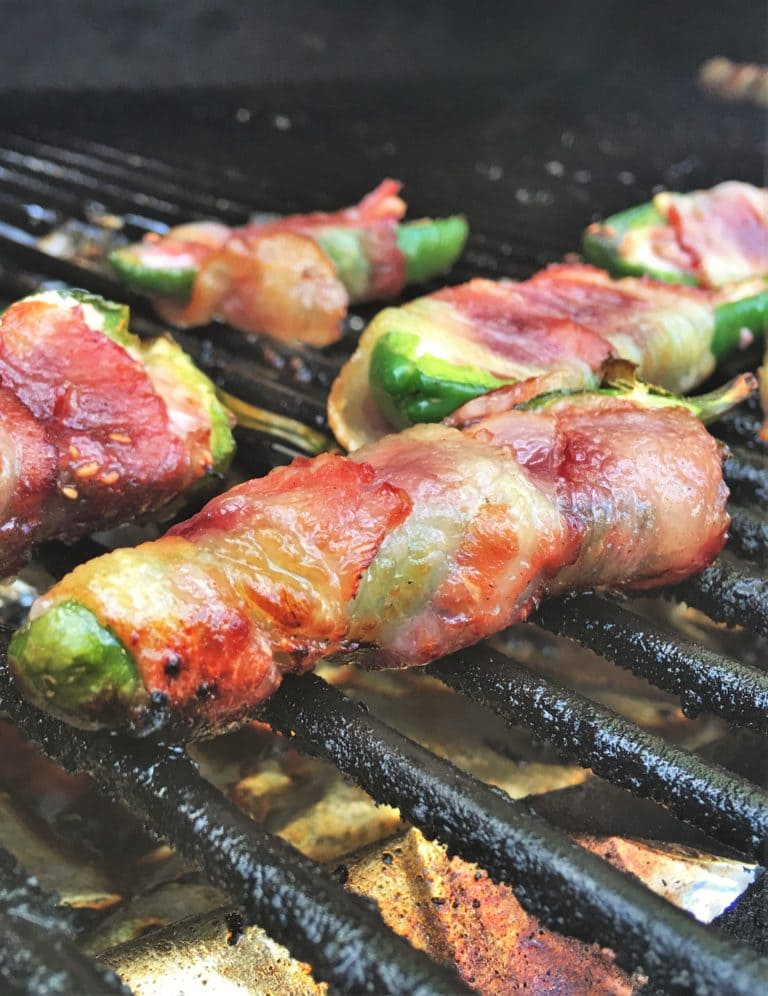 Let's Get Cooking!
Now, let's walk through the process of making these scrumptious jalapeno poppers. We've got you covered with instructions for grilling them to perfection in your own backyard. The secret lies in indirect heat cooking, so fire up your grill and let's begin:
PREHEAT YOUR GRILL FOR INDIRECT HEAT COOKING.
For gas grills: preheat half the burners to Medium-Low heat.
For charcoal grills: pile the coal in the middle and arrange the poppers around the outside of the grill.
For pellet smokers: preheat to 350 degrees F.
MAKE THE POPPERS.
Slice the jalapenos in half lengthwise, and remove the seeds and ribs.
Fill each jalapeno half with a spoonful of cream cheese and a spoonful of raspberry jam.
Wrap each jalapeno with a slice of bacon, securing it with a toothpick if needed.
GRILL!
Place the wrapped jalapeno poppers on the grill, close the lid, and cook for 25-30 minutes, turning periodically to crisp the bacon.
SERVE AND ENJOY!
Once the bacon on your poppers is crisp, transfer them to a serving dish or platter.
Pro Tips for Jalapeno Poppers
To ensure your jalapeno popper-making adventure is a success, here are some helpful tips:
Wear gloves: Protect your hands from jalapeno's heat by wearing gloves throughout the process.
Scrape well: For milder poppers, thoroughly remove the ribs and seeds from the jalapenos.
Experiment with jams: Don't limit yourself to raspberry jam; explore different flavors like apricot, strawberry, or peach.
There you have it – the ultimate Sweet and Spicy Raspberry Cream Cheese Jalapeno Poppers. Simple to make, yet impressive in taste, these delightful treats will leave your guests amazed and craving more. So, fire up the grill, and let the flavor journey begin!