Embrace the allure of a timeless confection with our exquisite Traditional Carrot Delight Cake. This culinary masterpiece combines the delicate charm of carrots, the rich indulgence of walnuts, the tantalizing tang of pineapple juice, and the creamy allure of buttermilk. Infused with aromatic cinnamon and crowned with a velvety layer of sweet cream cheese frosting, this masterpiece is ready to grace your table in under 60 minutes.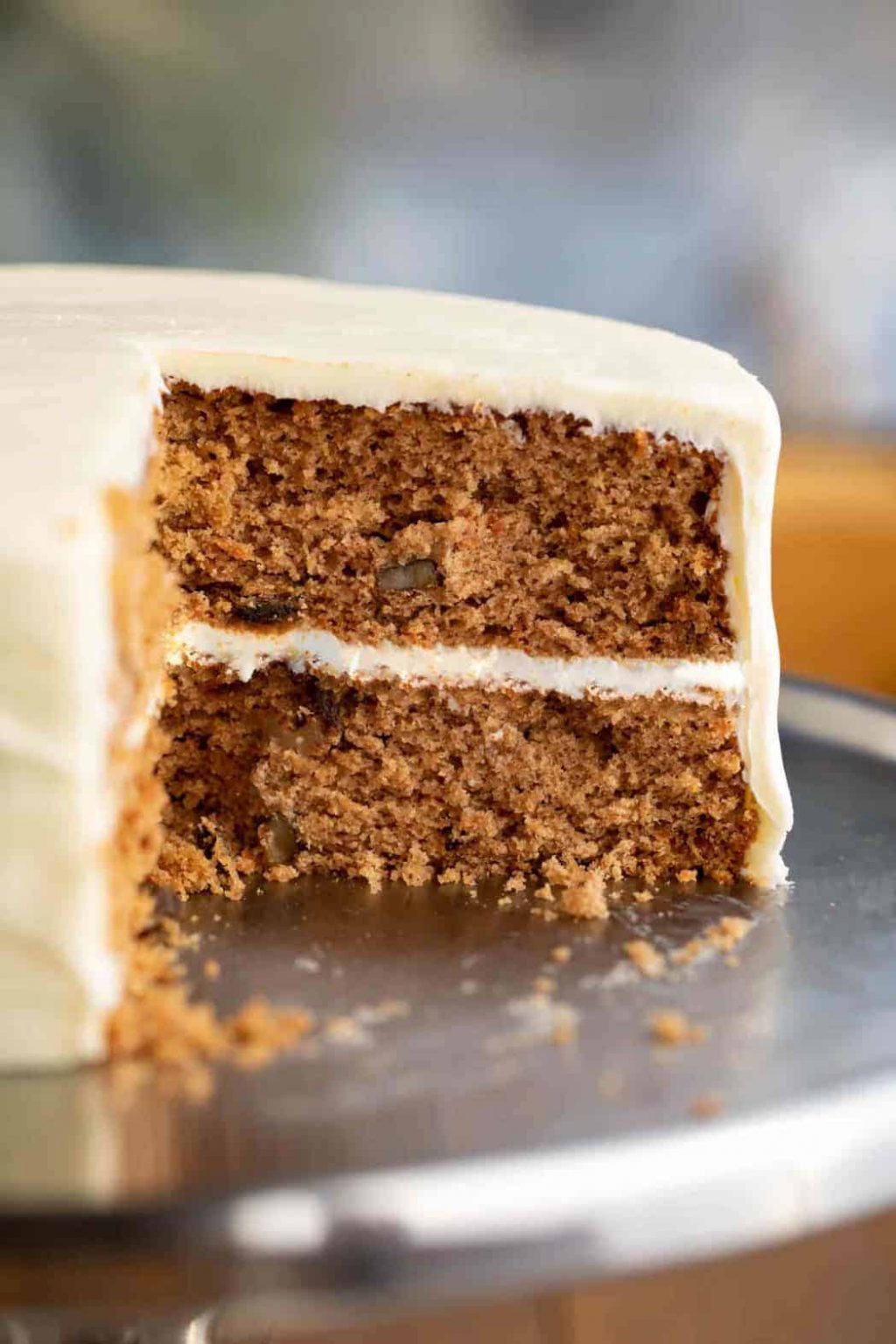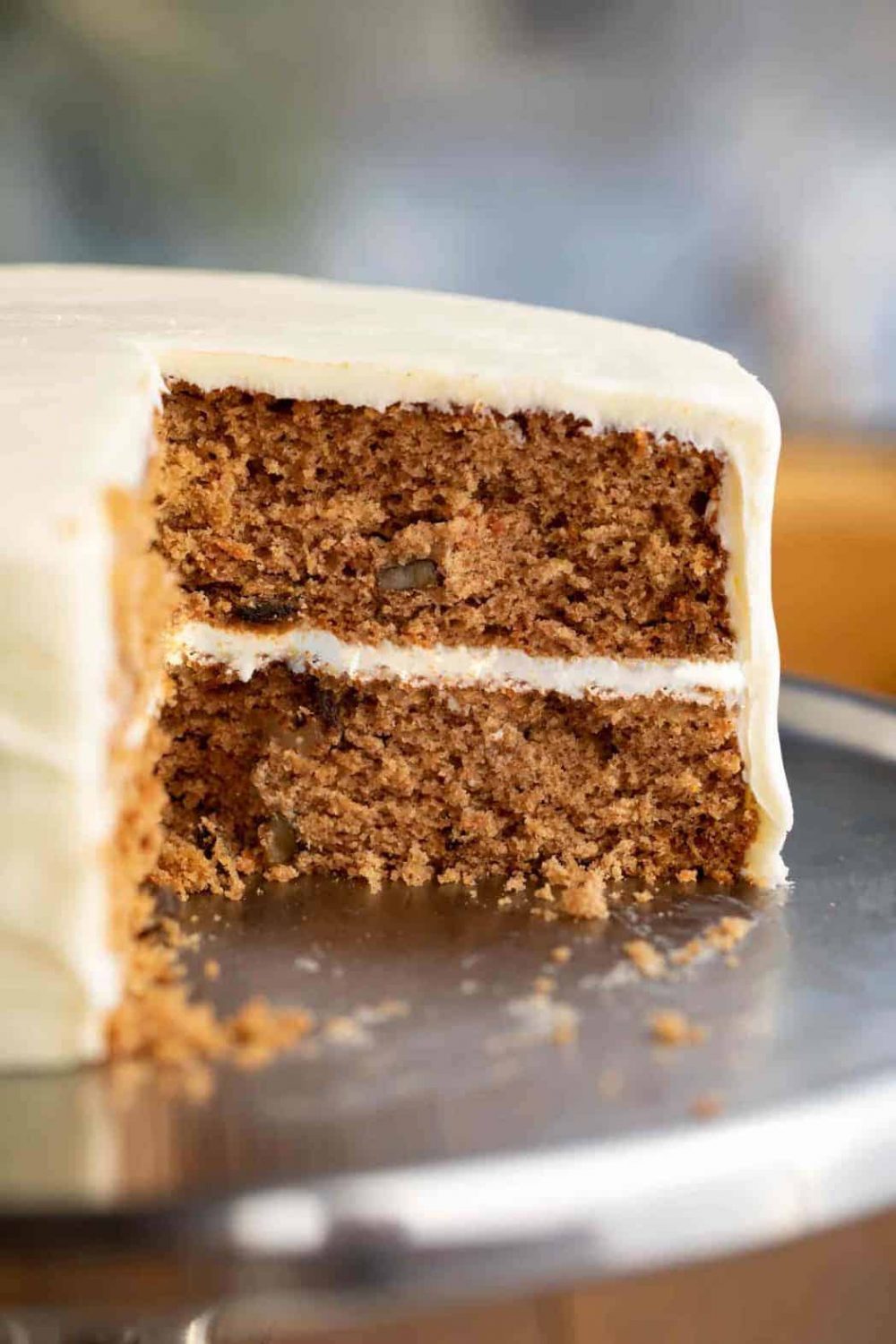 Amidst the seasonal rhythms, our Traditional Carrot Delight Cake emerges as a delightful centerpiece for Easter celebrations or any springtime festivity. It's a symphony of flavors and textures, where sweet pineapple and carrots meld seamlessly with the creamy embrace of buttermilk and oil. The result? An exceptionally moist cake that tantalizes every sense. Multiple layers of this delectable creation are then lovingly cloaked in the embrace of Cream Cheese Frosting, culminating in an edible work of art that beckons you to savor every bite.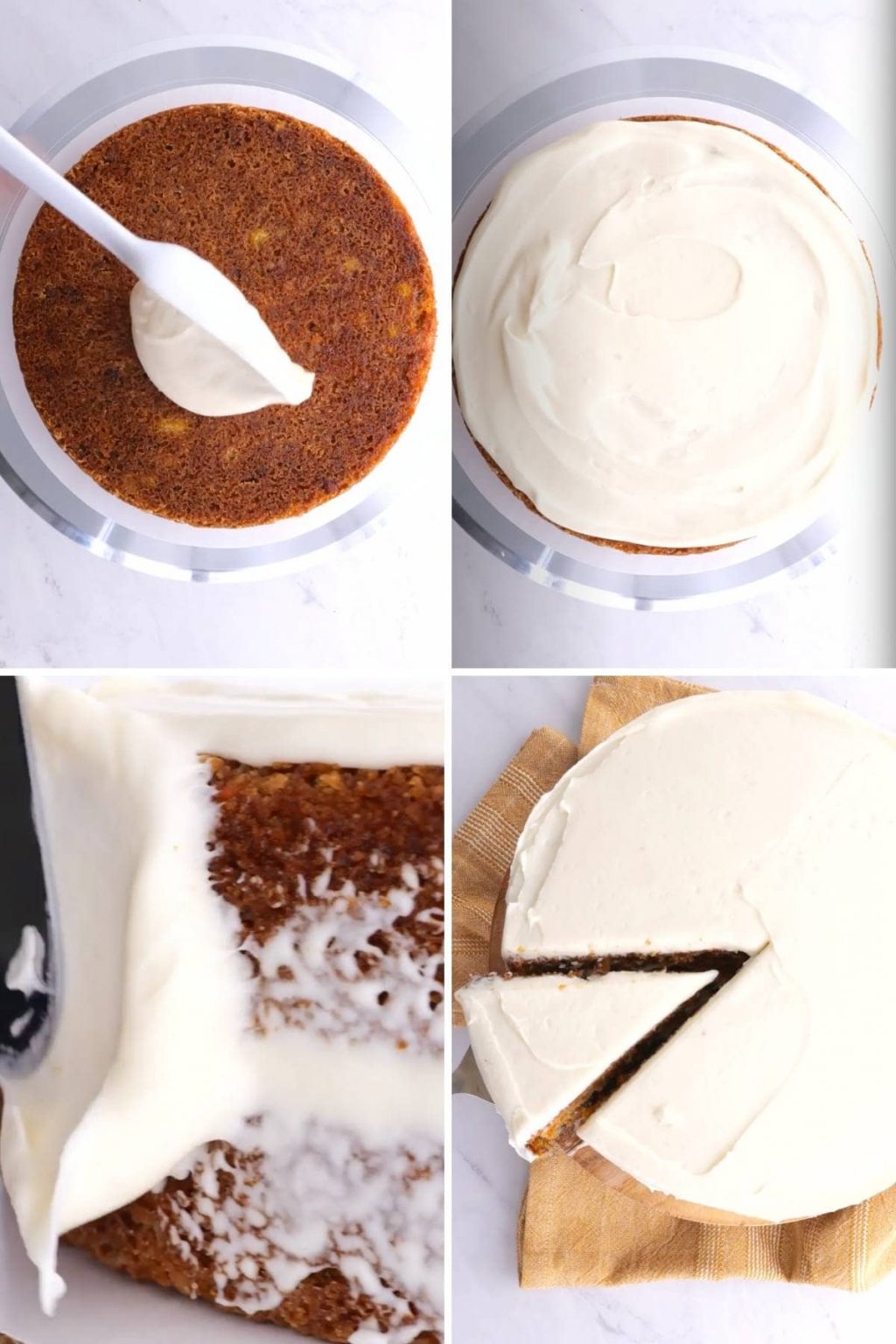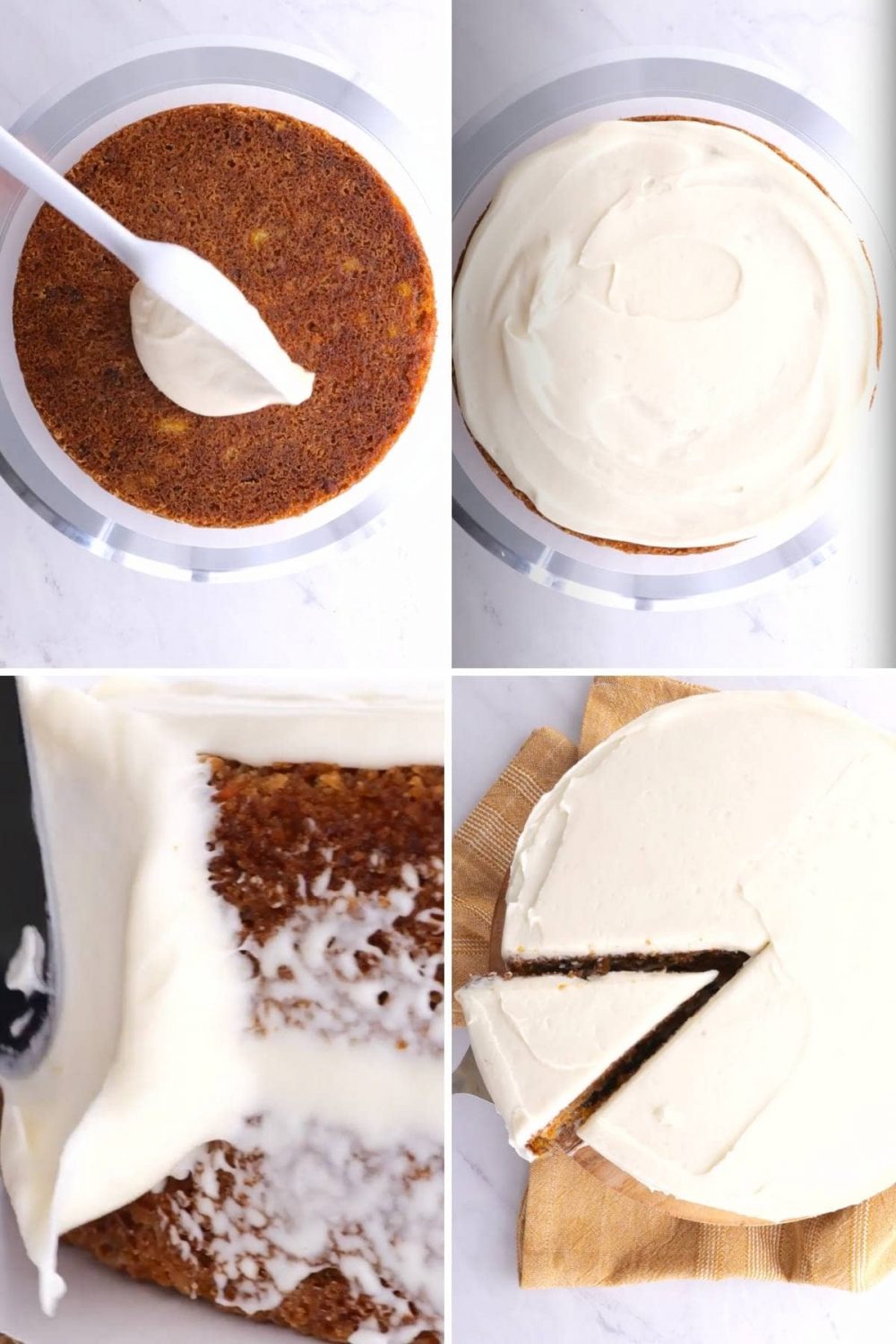 Unveiling the Secrets:
Substituting Applesauce for Oil: As you embark on your culinary journey, consider the option of substituting unsweetened applesauce for vegetable oil. While both offer a touch of magic, the oil's rich texture enhances the cake's tenderness.
Make-Ahead Magic: Delve into the realm of preparation flexibility. Bake this masterpiece a day ahead, ensuring it graces your table in all its splendor. Allow it to rest unfrosted on the countertop, or if the creamy allure of cream cheese has been added, find solace in the refrigerator. However, do note the dairy-based nature of the frosting; it should not remain on the countertop for more than two hours.
Decadent Decorations: Elevate your creation with artistic adornments. Whether it's the pleasing crunch of pecans, walnuts, or almonds; the timeless elegance of buttercream; the delicate dusting of powdered sugar; the sultry allure of caramel sauce; the effortless charm of Easy Whipped Cream; or the addition of extra pineapple and cake crumbs, each flourish adds its unique touch.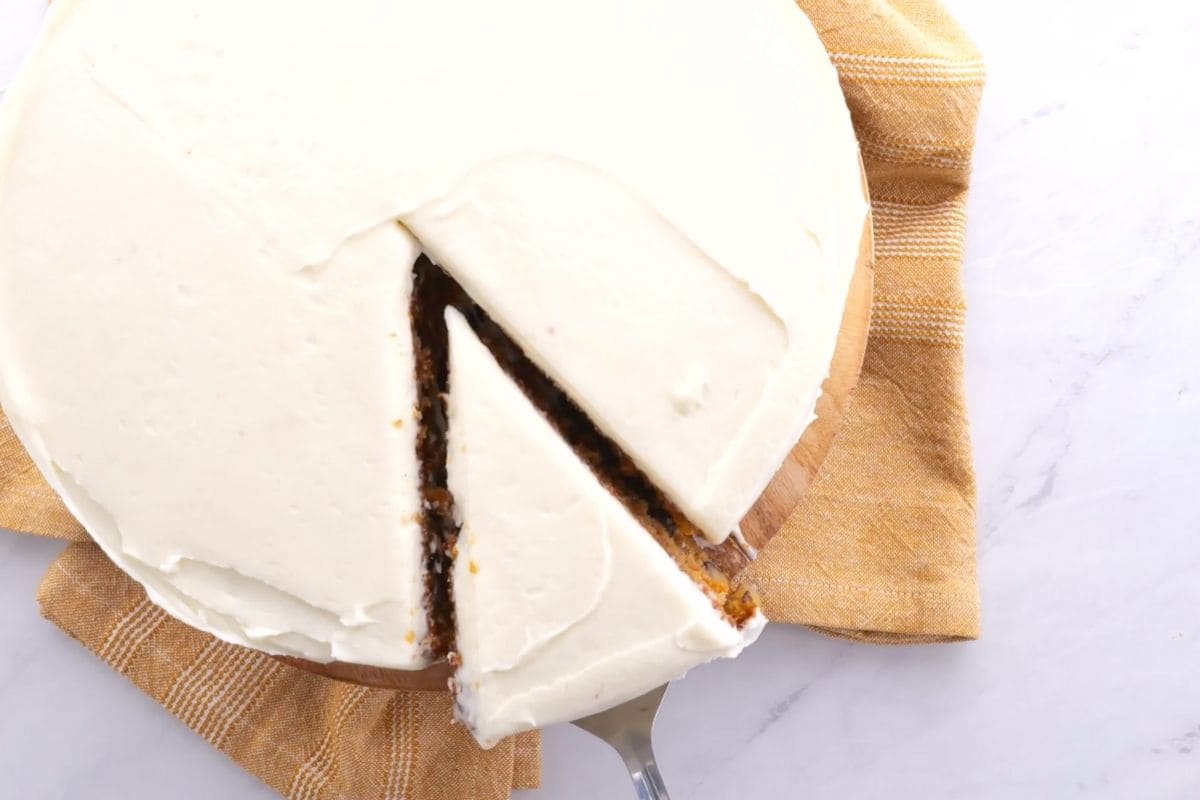 The Art of Moisture: Behold the symphony of moisture that is the hallmark of our Traditional Carrot Delight Cake. Carrots and pineapple – nature's hydration heroes – converge, while the harmonious interplay of buttermilk and oil contributes to the cake's unparalleled moistness. Elevate the experience further by substituting half of the granulated sugar with brown sugar for an enchanting molasses undertone.
A Symphony of Flavors: Infuse your creation with raisins for an extra layer of sweetness or experiment with additional spices like nutmeg, ginger, or even pumpkin pie spice. Embrace Neufchatel cheese as a lower-fat alternative to cream cheese without compromising flavor. Grate or pulse carrots to your preferred consistency for a seamless baking process. Opt for a Bundt pan to weave a decorative touch, enhancing the aesthetics of your creation.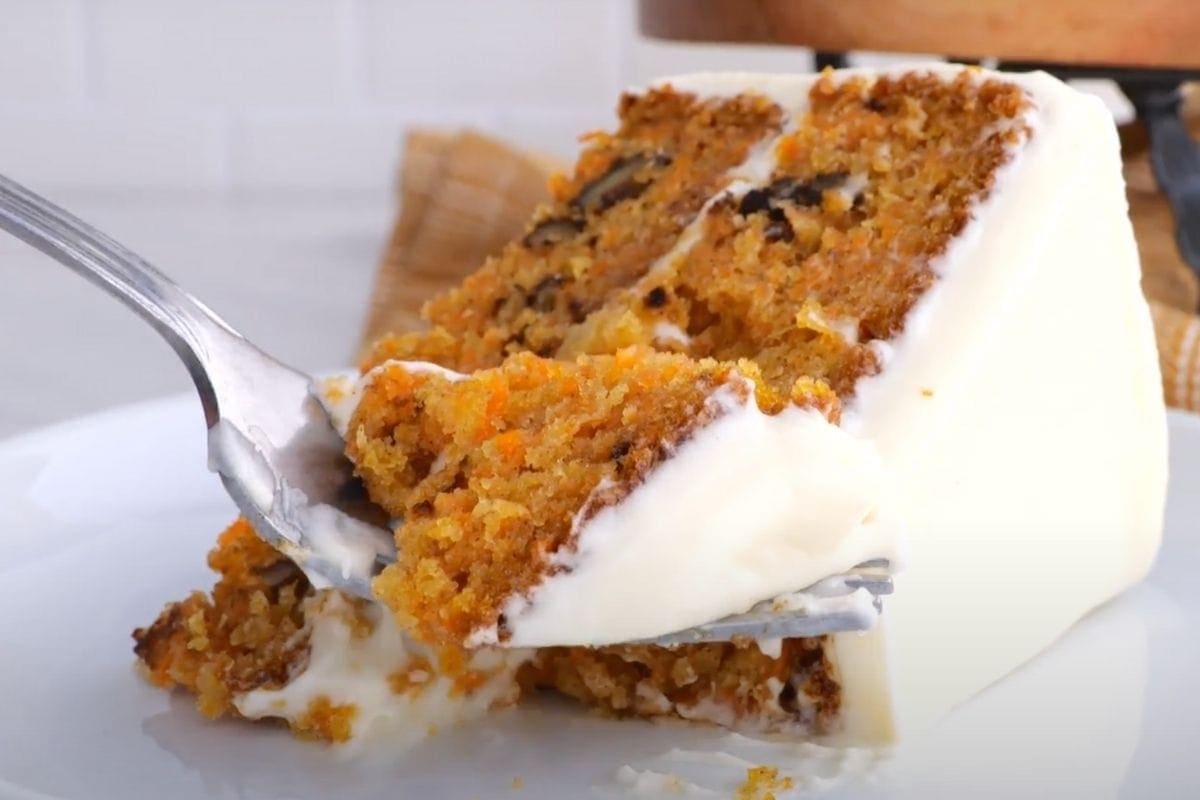 Crafting the Symphony:
Ingredients:
3 eggs
3/4 cup buttermilk
3/4 cup vegetable oil
1 1/2 cups white sugar
2 teaspoons ground cinnamon
1/4 teaspoon salt
2 cups flour
2 teaspoons baking soda
3 cups shredded carrots
1 cup chopped walnuts
1 8-ounce can crushed pineapple with juice
2 teaspoons vanilla extract
Step-by-Step:
Preheat the oven to 350 degrees and generously spray two 9-inch cake pans with baking spray.
In a separate bowl, sift the flour, baking soda, salt, and cinnamon, creating a foundation of harmonious flavors.
In your stand mixer, embark on the creation of the cake's heart. Add eggs, buttermilk, oil, sugar, carrots, walnuts, pineapple, and vanilla on low speed. Gradually introduce the flour mixture, allowing the ingredients to meld into a harmonious composition.
Gently pour half of this exquisite batter into each cake pan, ensuring an even distribution.
Bake this masterpiece for 30-35 minutes, or until a toothpick emerges clean. Allow the cakes to cool to perfection before embarking on the final touch.
With a sense of anticipation, proceed to frost your cakes with the decadent Cream Cheese Frosting. Allow your creativity to shine as you adorn this canvas of flavors.
As you take that first exquisite bite, let the symphony of flavors envelop your senses. This Traditional Carrot Delight Cake is a testament to culinary artistry and a celebration of taste.
Indulge and relish in the masterpiece you've created!