There is nothing better on a rainy autumn day than a hot soup for lunch! So you should cook pumpkin soup by the traditional Ukrainian recipe. It will keep you warm, vitaminize you, and cleanse your body, thanks to the large amount of pectins in pumpkin.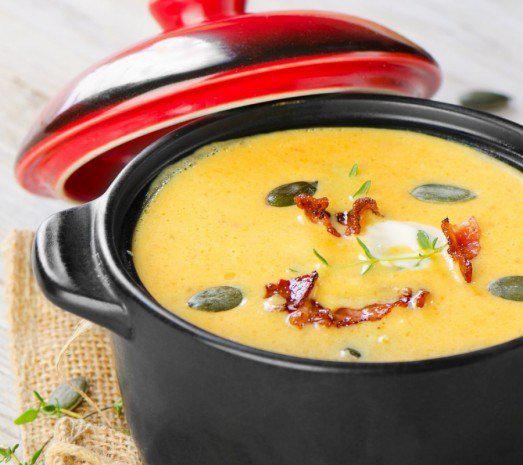 Ingredients
Pumpkin 500 g
Olive oil 1 tbsp.
Onion 1 pc.
Carrot 1 pc.
Chicken broth 750g
Sour cream 4 tbsp.
Bacon pieces 4 pcs.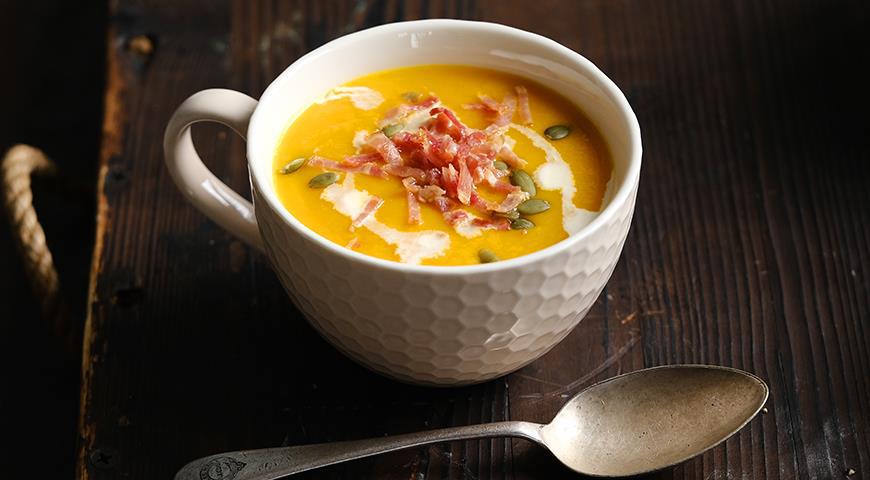 Instructions
Fry finely chopped onion and grated carrot in olive oil.
Add diced pumpkin flesh and mix it with the chicken stock.
Bring to the boil and simmer for 20 minutes.
Mix the soup in a blender or mixer, pour into plates and top with the fried bacon and sour cream.