Mackerel fish pâté on freshly made crispy croutons or toast is an easy appetizer that will satisfy hunger while you prepare the main family meal.
Ingredients
Large fresh mackerel 2 pcs.
cream 200 ml
shallot 2 pcs.
wasabi 1 tbsp.
olive oil 2 tbsp.
salt To taste
ground black pepper To taste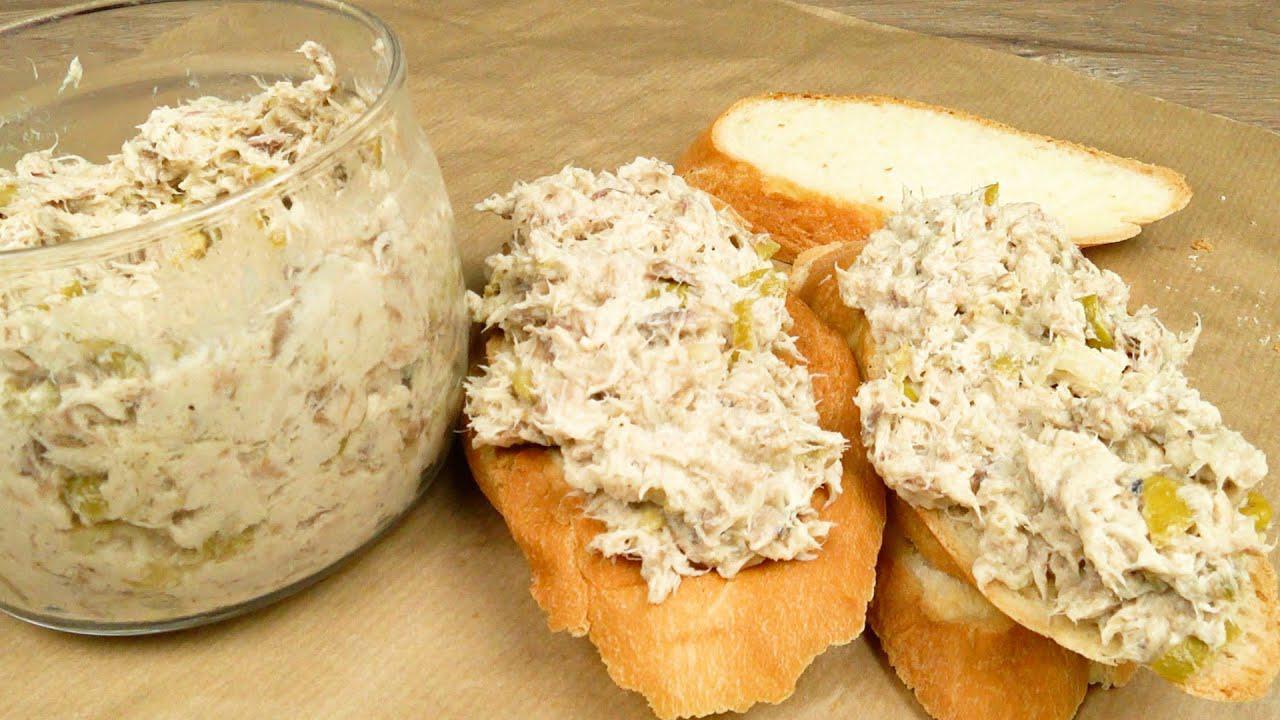 Instructions
Separate mackerel fillets from bones.
Preheat oven to 220 ° C.
Put fillets on a baking tray (skin side down), drizzle with olive oil, salt and pepper and bake for 15 minutes.
Let the baked fish cool completely. Peel the onion and chop it.
Whip cooled cream to a stiff foam with a pinch of salt.
In a bowl, mash the baked fish thoroughly with a fork.
Add the wasabi to the chopped onion and mix well.
Stir in whipped cream in batches.
Put the pâté into a bowl, cover with a lid and leave in the fridge for 2 hours.
Serve chilled with croutons.