Peach cobbler is not only a delicious and very flavorful dessert. It is a beautiful dish that decorates any festive tea party. Everything is prepared quite simply, the result is sure to delight and surprise you.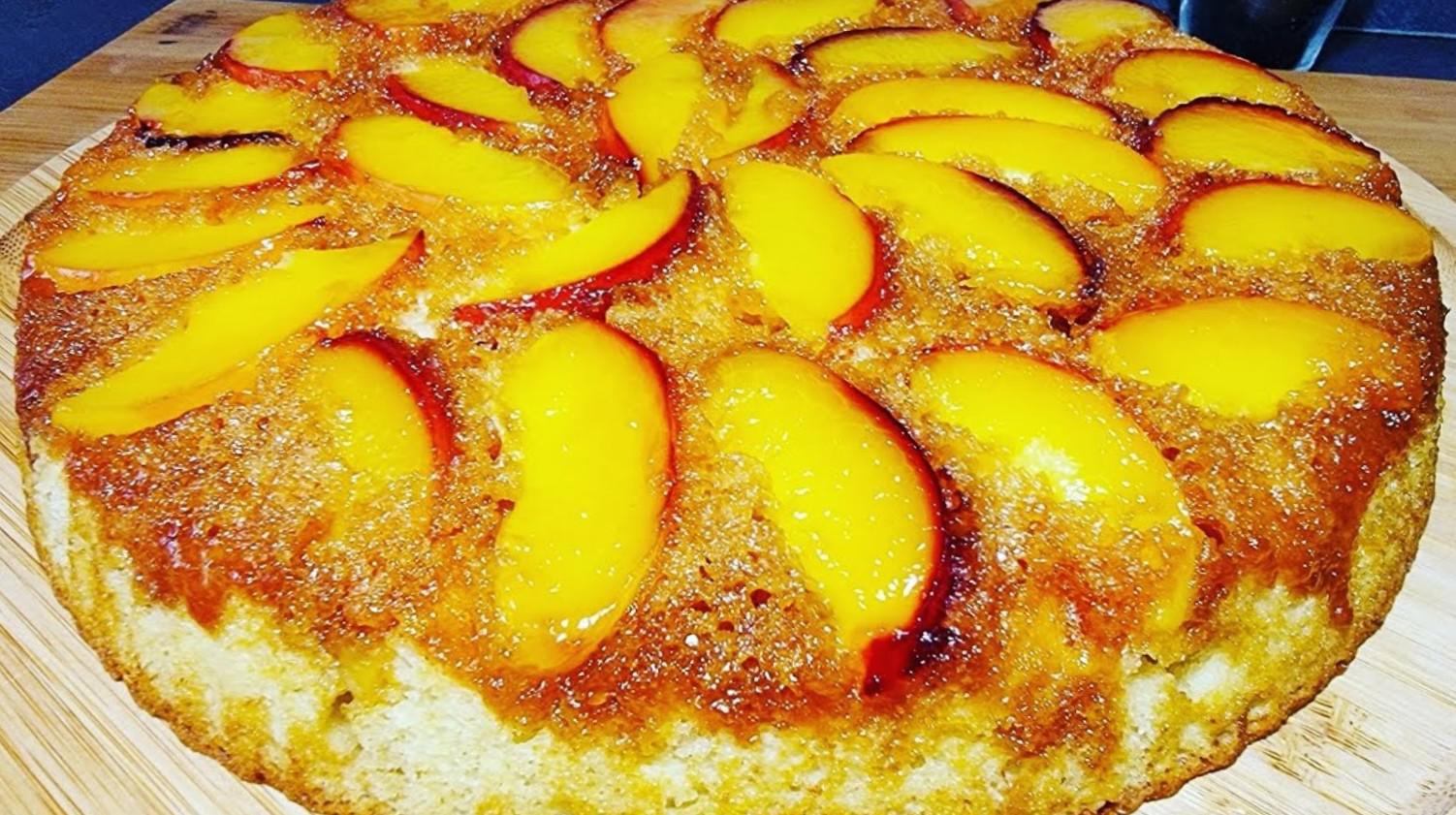 Ingredients:
sugar, 150 grams;
butter, 1 tbsp;
peach, 3 pcs;
eggs, 3 pcs;
sugar, 100 gr;
vanilla extract to taste;
pinch of salt;
vegetable oil, 120 g;
plain yogurt, 125 ml;
flour, 250 g;
baking powder, 16 g;
boiling water.
Instructions:
Pour the sugar in a pan and melt it until golden and thick.
Add the butter and stir until homogeneous.
Pour the caramel into the casserole dish and distribute it in an even layer.
Place peach slices on top.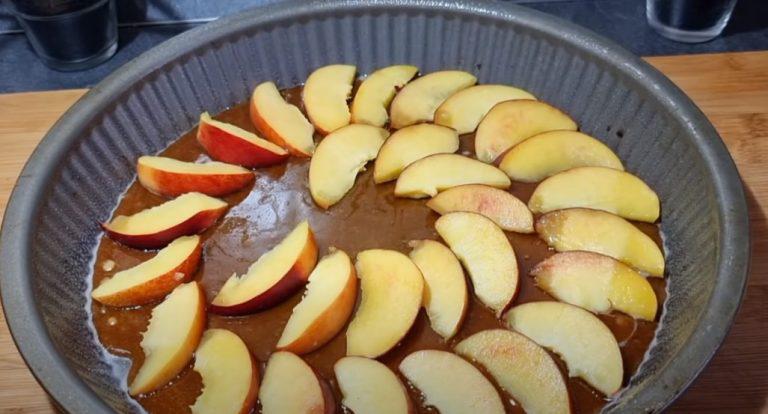 Tip: Take ripe, but dense peaches, so that the pie looks beautiful after baking, the slices were whole in caramel.
Beat the eggs with sugar, a pinch of salt and vanilla to taste.
Pour in vegetable oil and whisk until homogeneous. Add thick yogurt or sour cream and mix the mass.
Add sifted flour with baking powder and knead a thick and fully homogeneous batter.
Pour the batter on the peaches, smooth it out.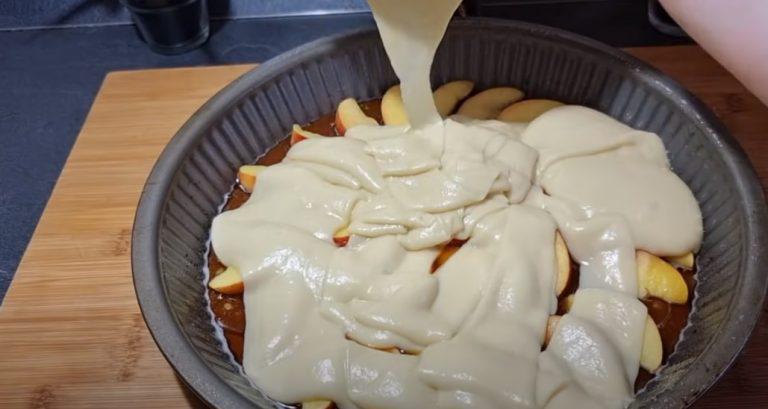 Bake at 180 degrees for about 30 minutes, placing the form in a baking tray and pouring boiling water into it. This is necessary so that the caramel does not burn, but turns into a soft and viscous mass.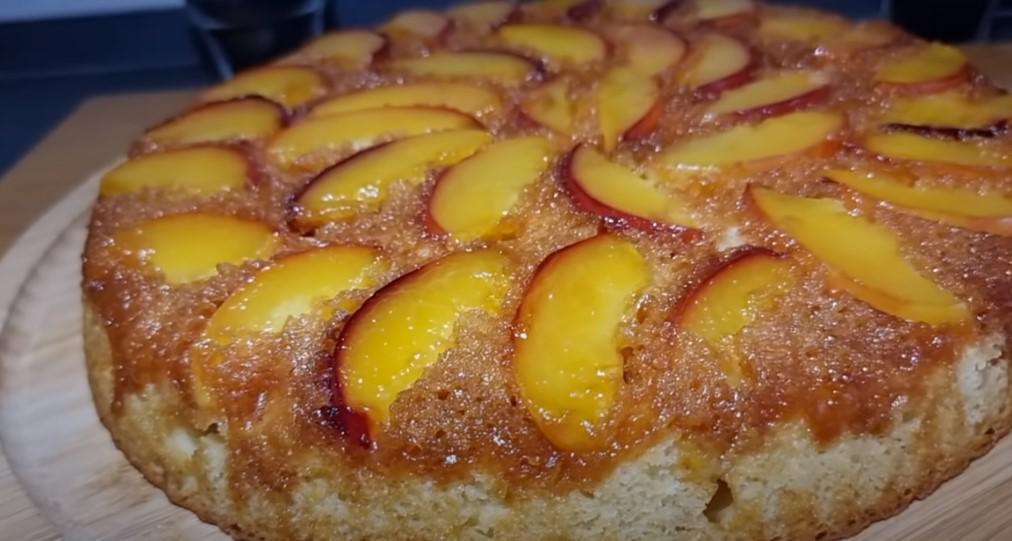 The pie does not require anything else, it already turns out beautiful, delicious and fragrant, it is a real treat.