Delicious and very hearty meatloaf with potatoes. Cooks much faster than you think!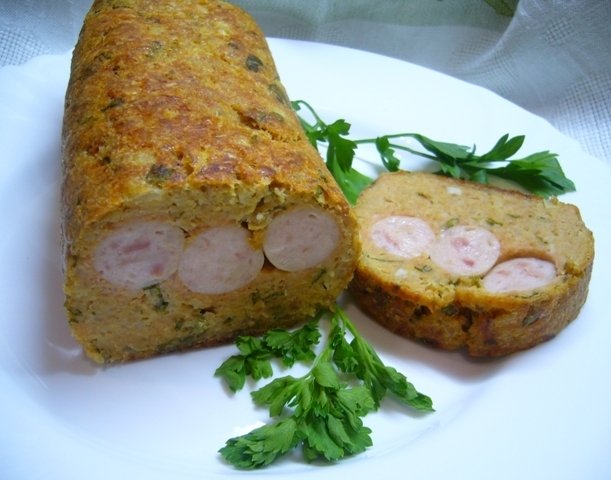 INGREDIENTS
meat (veal, beef, lean pork) – 500 g
grilled sausages (I have muenchener sausages with cheese) – 6 units
potatoes – 300 g
egg – 3 units
Parmesan – 60 g
parsley – 1 bunch
garlic – 1 clove
breadcrumbs – 6 tablespoons
olive oil
salt
paprika – 1 tsp.
freshly ground black pepper
STEP BY STEP RECIPE
Boil potatoes, drain water, mash. Let cool.
Pass the meat through a meat grinder with a medium nozzle.
Grate cheese on a fine grater.
Chop garlic and parsley.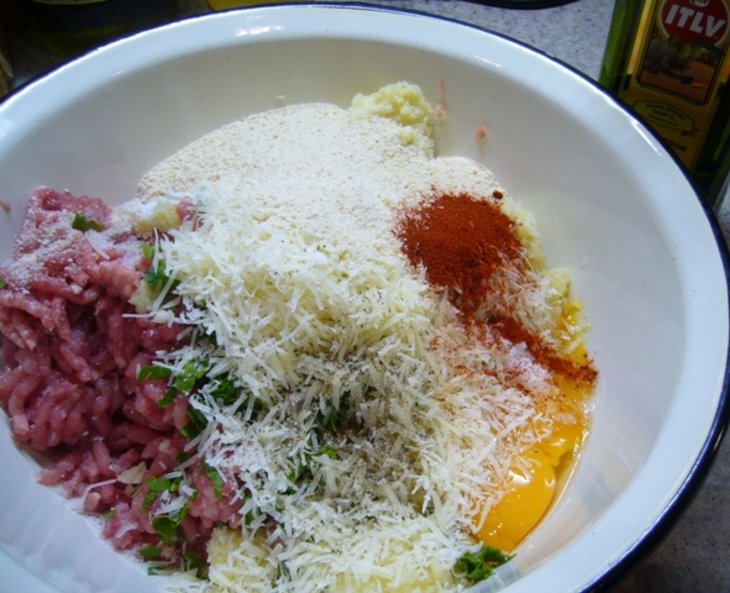 Add mashed potatoes, eggs, parsley, garlic, cheese, breadcrumbs, paprika. Salt and pepper. Mix well.
Put the mass as a rectangle on baking paper, put grilled sausages on the edge and roll up.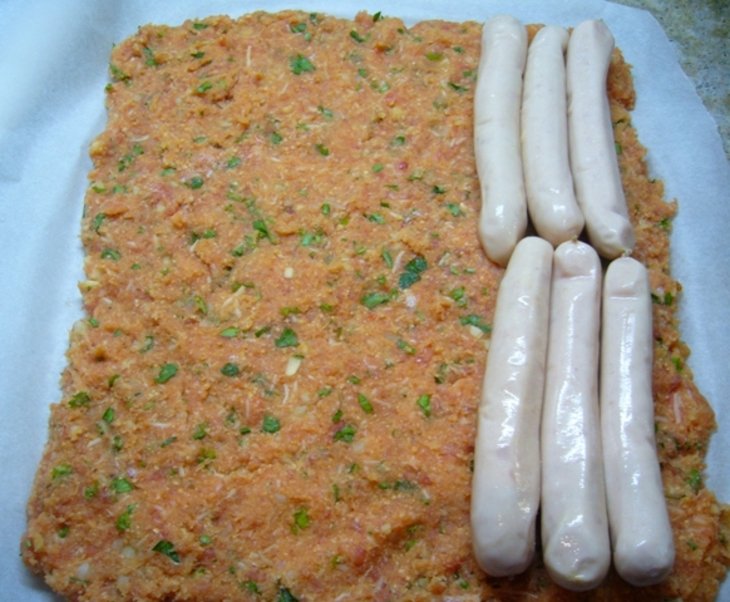 Brush the roll with olive oil. Wrap in baking paper and put in the oven. Cook at 200 degrees Celsius for 50 minutes.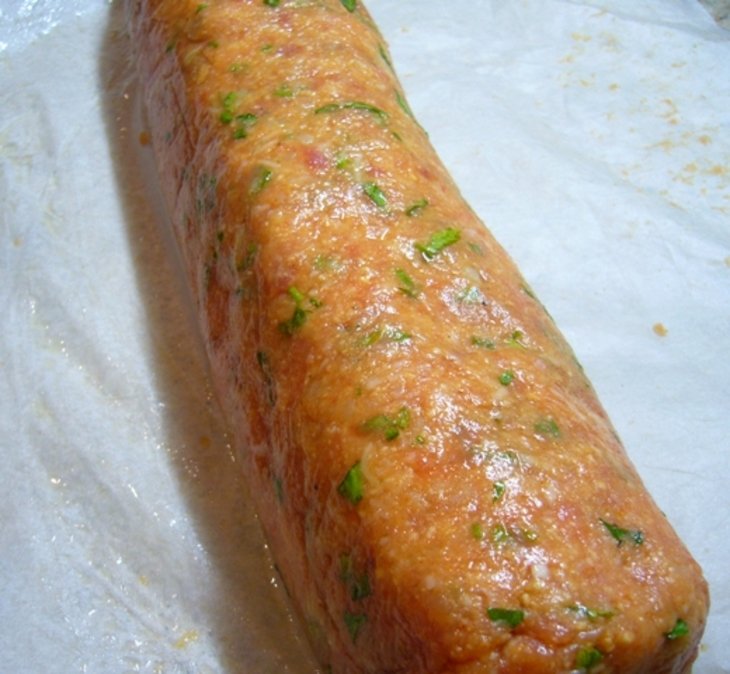 Cut the parchment and place the roll under the grill for 4 minutes.
Cool slightly and serve!