Crullers are a delightful treat known for their twisted shape, cake-like texture, and irresistible flavor. In this recipe, we'll guide you through the process of making homemade crullers without the need for yeast. These crullers are crispy on the outside, light and fluffy on the inside, and they are hand-dipped in a heavenly honey sugar glaze.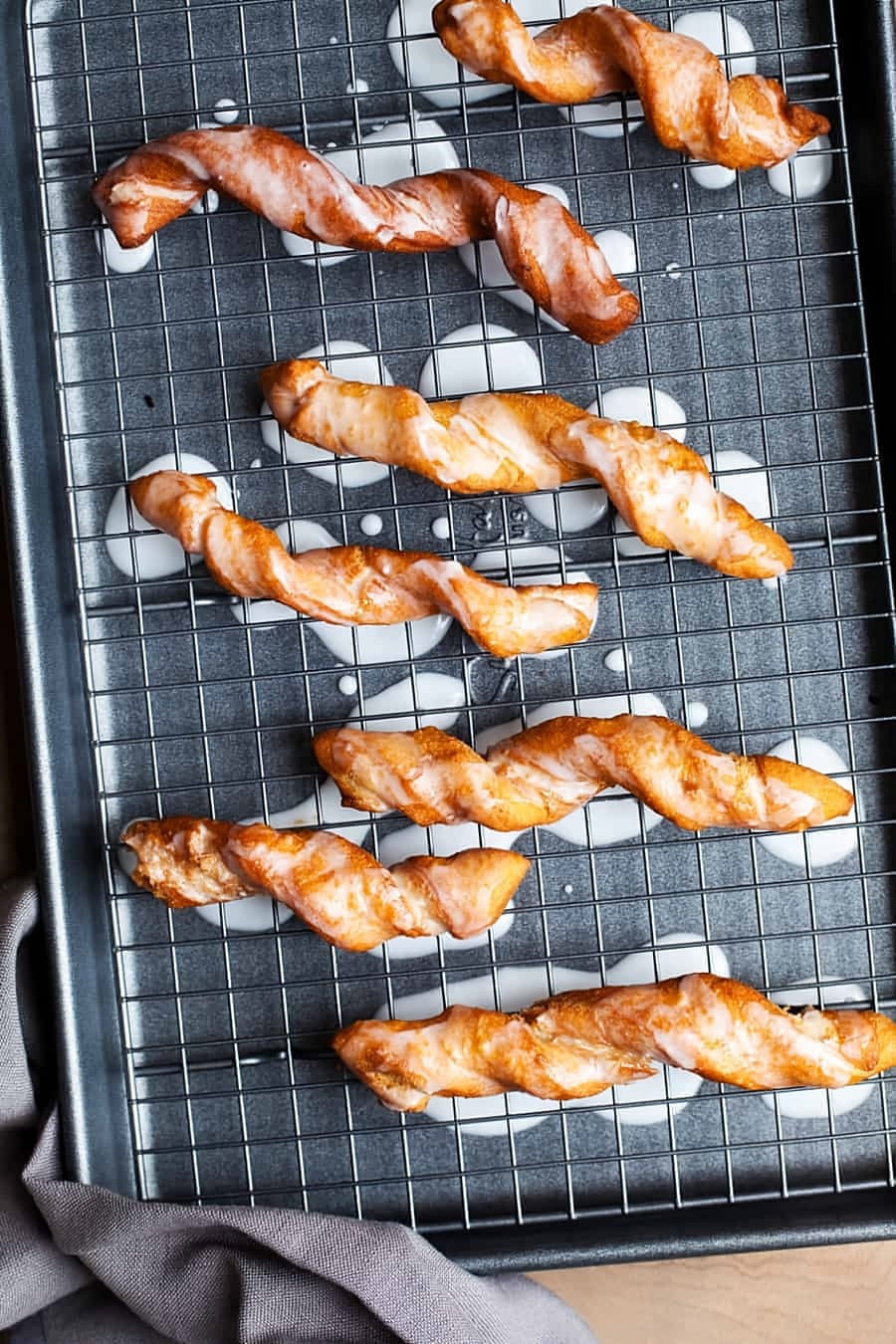 The Easy and Yeast-Free Route
Unlike traditional yeast-based crullers, this recipe takes a simpler approach by using a batter that creates a moist and airy texture when fried. You don't need a deep fryer for this; a regular frying pan with tall walls will work just fine, although it helps minimize any potential mess.
Perfect for Every Occasion
Once you taste these cakey and delicious crullers, you'll find it hard to resist eating them all. They pair wonderfully with a cup of coffee or hot tea in the morning and make for an easy on-the-go treat. Some people prefer shaping their crullers into donut-like circles, but rest assured, the taste and longevity remain the same regardless of their shape.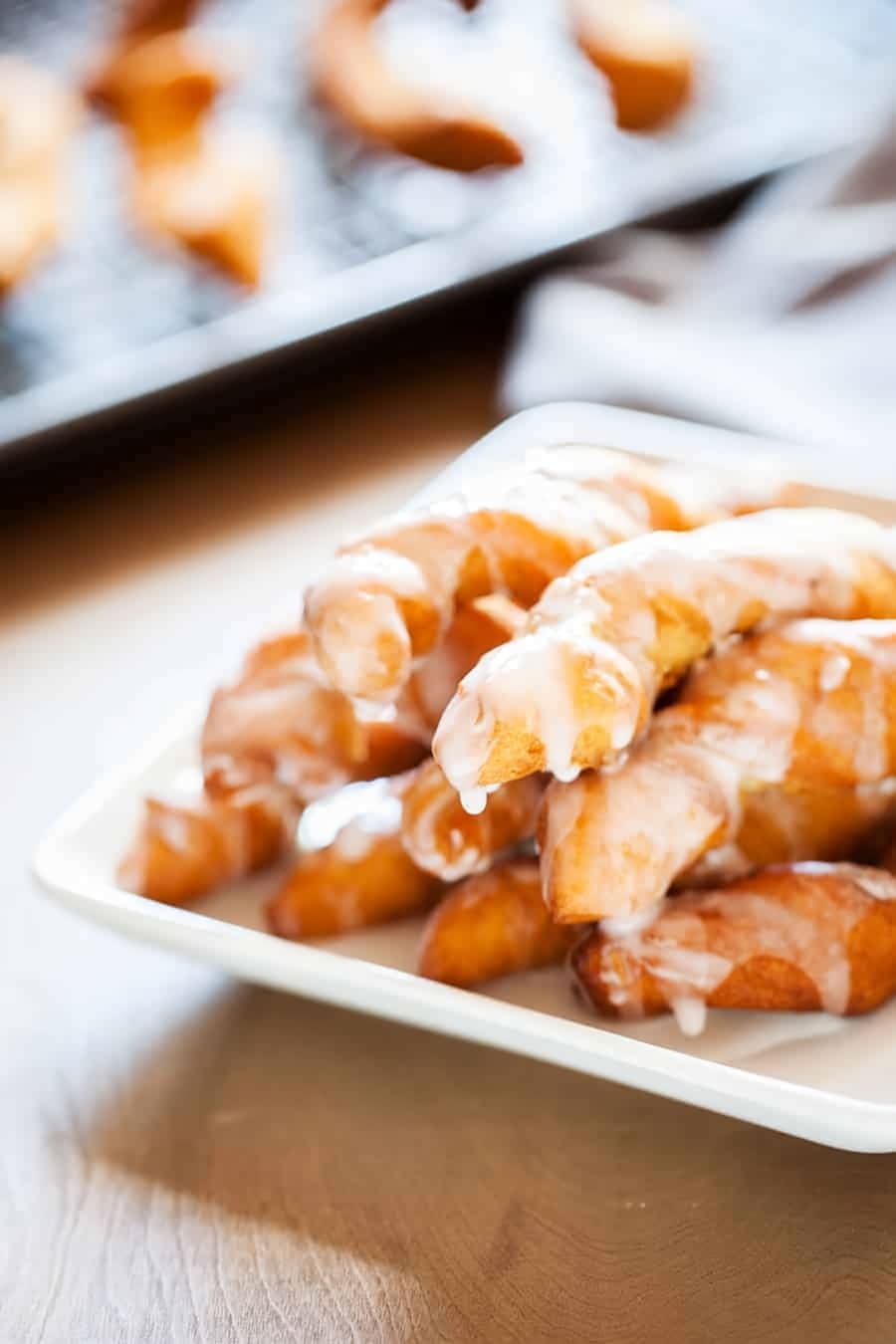 Ingredients:
1 cup heavy cream
½ teaspoon baking soda
¼ teaspoon cream of tartar
A pinch of nutmeg
¼ teaspoon salt
1 large egg
½ cup granulated sugar
4 tablespoons unsalted butter, cut into cubes
3 ½ cups all-purpose flour
3 cups vegetable oil
For the Glaze:
2 tablespoons heavy cream
½ teaspoon vanilla extract
2 cups confectioners' sugar
Kosher salt, to taste
Instructions:
In a medium bowl, stir together the heavy cream, baking soda, cream of tartar, nutmeg, and salt. Set aside.
In the bowl of a stand mixer fitted with the paddle attachment, cream together the butter and sugar on medium-high speed until light and fluffy. Scrape down the sides of the bowl and add the egg. Reduce the speed to medium-low and continue mixing until well combined.
Switch to the dough hook attachment and return the mixer to medium-low speed. Add 1 cup of flour, followed by half of the cream mixture. Let the dough knead for about 30 seconds. Add another cup of flour, followed by the remaining cream mixture, and knead for another 30 seconds. Finally, add the remaining flour and knead until the dough is soft and no longer sticks to the sides of the bowl.
Transfer the dough to a lightly floured surface and roll it into a rectangle, about ¼-inch thick. Cut out strips measuring approximately 1×6 inches. Twist each strip tightly to create coils.
Fill a frying pan halfway with vegetable oil and heat it over medium heat until the oil reaches 375°F, as measured with a candy thermometer.
Gently add each twisted cruller into the hot oil, being careful to spin the twist with a metal spoon to prevent it from unraveling. The cruller is cooked when it floats to the top of the oil's surface and turns golden brown.
Transfer the cooked crullers to a paper towel-lined cooling rack and let them cool. Repeat the frying process with the remaining twists.
To make the glaze, combine the heavy cream, vanilla extract, and confectioners' sugar in a bowl. Add salt to taste. If needed, add more cream, 1 teaspoon at a time, until the glaze reaches a pourable consistency.
Drizzle the glaze over the cooled crullers, allowing it to cascade down the twisted surfaces. Let the glaze dry and set.
Now, it's time to indulge in your homemade honey glazed crullers! Serve them as a delightful treat for breakfast, brunch, or any special occasion. These crullers are best enjoyed fresh, but you can store any leftovers in an airtight container for up to two days.
If you want to savor the crullers later or make a larger batch for future enjoyment, you can freeze them. Ensure the crullers are completely cooled, then wrap them tightly with plastic wrap. Place them in an airtight container, freezer-safe plastic bag, or wrap them with aluminum foil. Remember to label them with the date for easy reference.
When you're ready to enjoy the crullers again, remove them from the freezer and let them thaw in the refrigerator overnight or at room temperature. Once they reach room temperature, they are ready to be savored once more. Simply reheat them in the microwave for a few seconds to restore their delightful texture.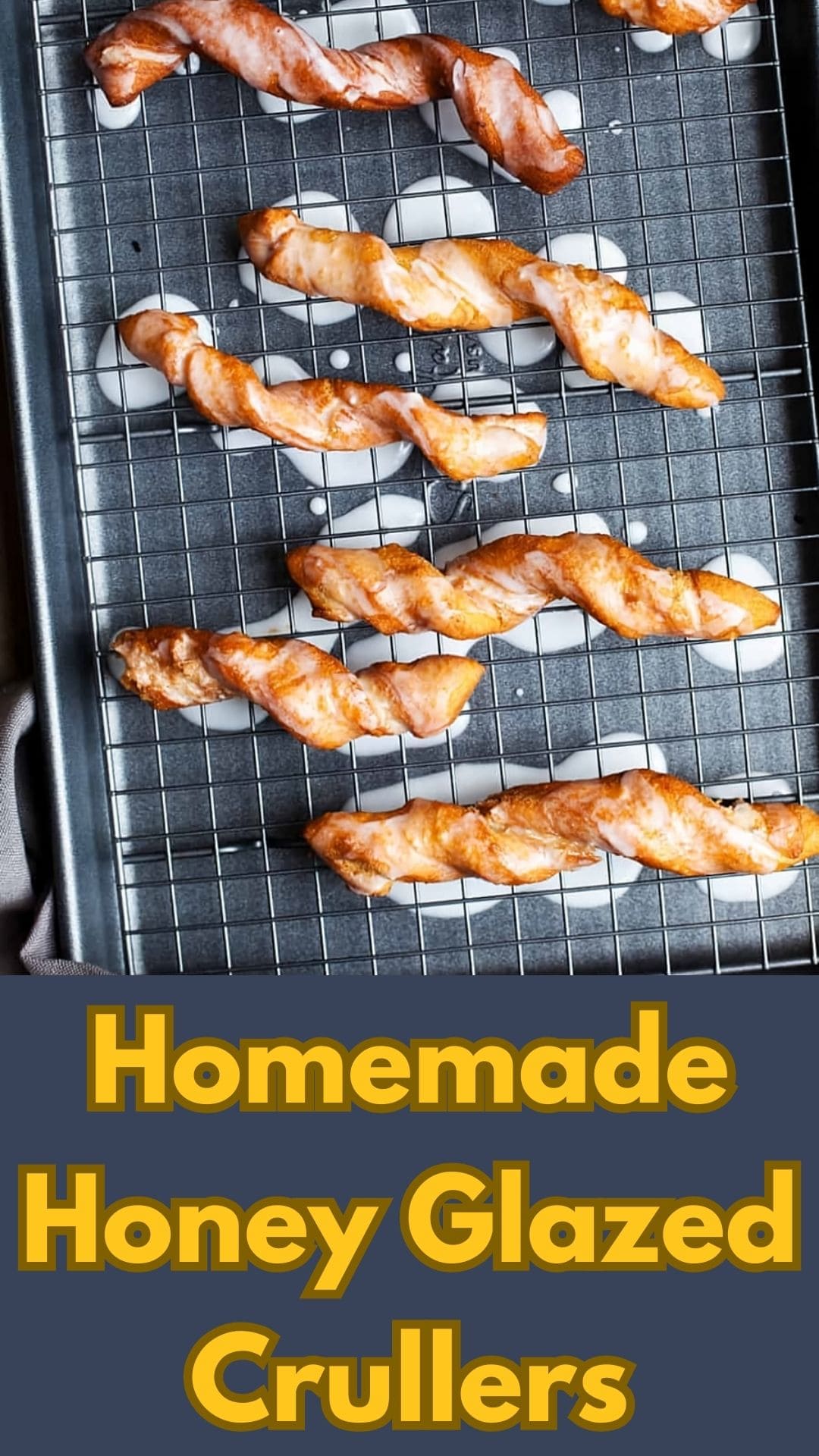 Get ready to be captivated by the deliciousness of these homemade honey glazed crullers. Their golden exterior, tender interior, and sweet glaze make them an irresistible treat for any occasion. Whether you enjoy them with a cup of coffee or share them with loved ones, these crullers are sure to bring joy and create lasting memories. So, roll up your sleeves, whip up a batch of these delightful treats, and let the enticing aroma of freshly fried crullers fill your home. Enjoy!