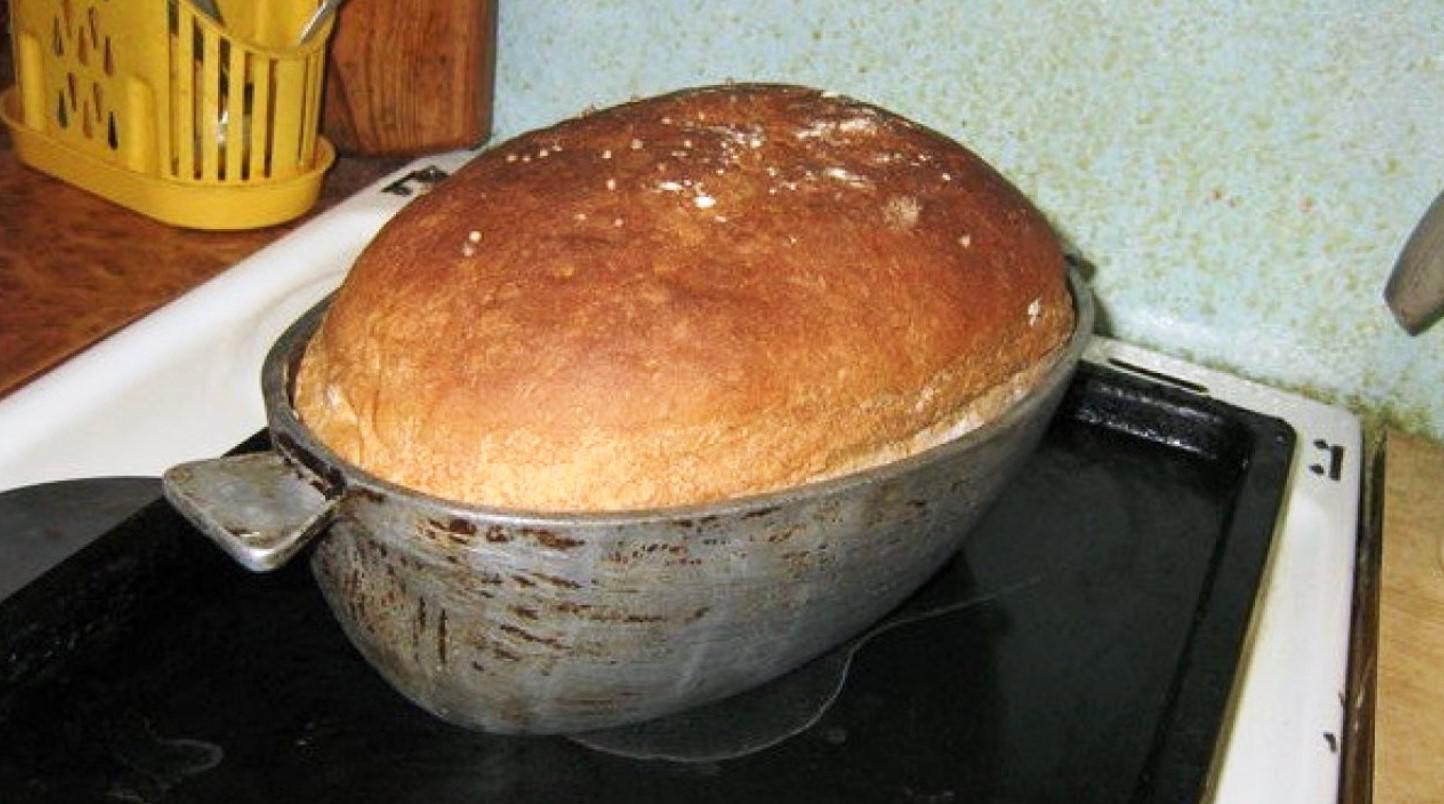 Delicious and soft homemade bread that stays fresh for a long time.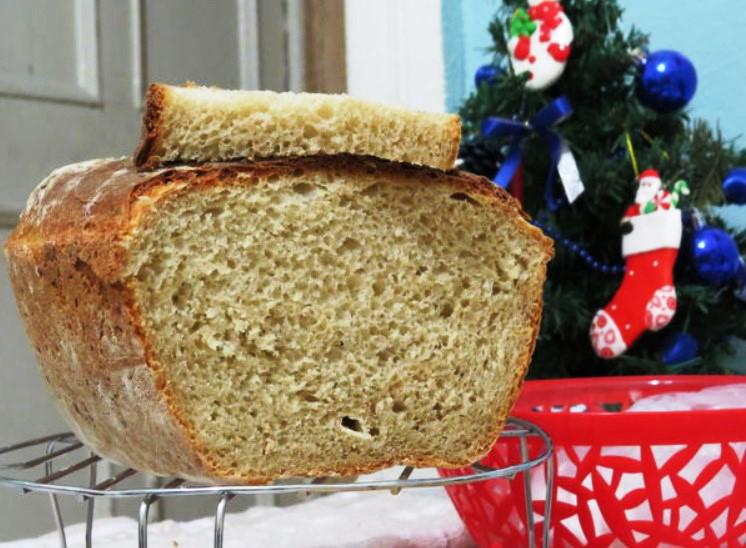 Ingredients:
flour, 500 g;
live yeast, 5 to 10 g;
salt, 1.5 tsp;
water at room temperature, 370 ml.
Instructions
Combine the water and yeast, stir until the yeast melts.
Sift flour.
Add salt and flour to the water with the yeast, knead the dough with your hands. Cover the container with a towel and leave the dough in a warm place for 2 hours.
If you do not have a form for baking bread, a cast-iron pan will do fine. Sprinkle the form with flour or oil.
Sprinkle the work surface with flour, lay out the dough and roll it out. Now gather the dough into an envelope and place it in the mold with the seam facing down. Cover with cling film or a towel and leave in a warm place for 30 minutes.
Preheat the oven to 230-250 degrees and put a bowl of water on the bottom and put the mold. You can not put the water, and just cover the form with a lid.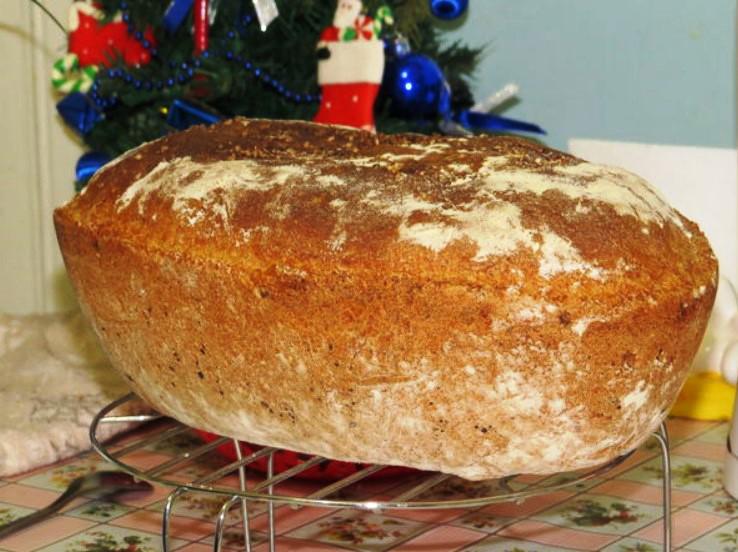 Bake under the lid for 30 minutes, remove the lid and bake for another 15 minutes.
Place on a rack and cover with a towel for 10 minutes.