Beautiful, aromatic, delicate dessert which cooked quickly and easily. For the cake we need heavy cream so that the dessert turns out exactly as we need it. Peaches can be replaced with canned pineapples or any other fruit.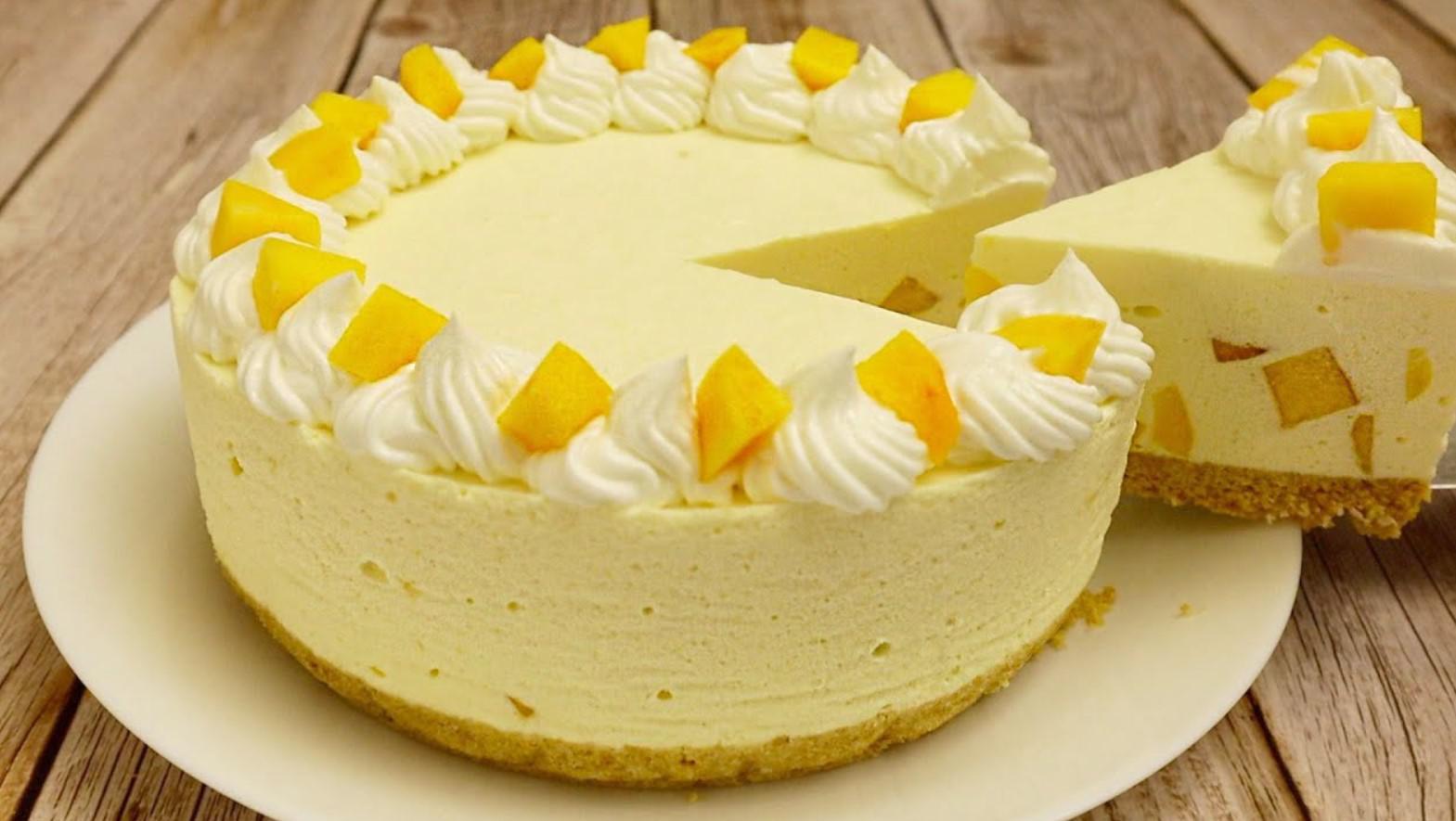 Ingredients
lean biscuits, 120 g
butter, 80 g
heavy cream, 200 ml
plain yogurt or fatty sour cream, 250 g
powdered sugar 25 g
condensed milk, 60 g
sheet gelatin, 12 g
peaches or nectarines, 600 g
heavy cream for decoration, 150 ml + powdered sugar, 25 g.
Instructions
Grind the cookies into crumbs in a way convenient for you and mix with melted butter.
Spread the mass in a form covered with parchment and seal it with a glass. Send the form to the refrigerator.
Peel the peaches and cut into pieces, interrupt most of them with blender in puree.
Pour gelatin with water and leave until it swells.
Whip the cream until fluffy, then add the powder and add sour cream or yogurt, beat until smooth.
Melt the gelatin and mix with the whipped mass.
Add peaches in slices, mix and put the mass in a mold on a frozen biscuit base.
Cover the dessert with foil and put in refrigerator to freeze.
Whip the cream and powder until thick and put it in a pastry bag with a nozzle.
Squeeze the roses over the cake, lay out the peach slices and serve.
You can take any gelatin you have.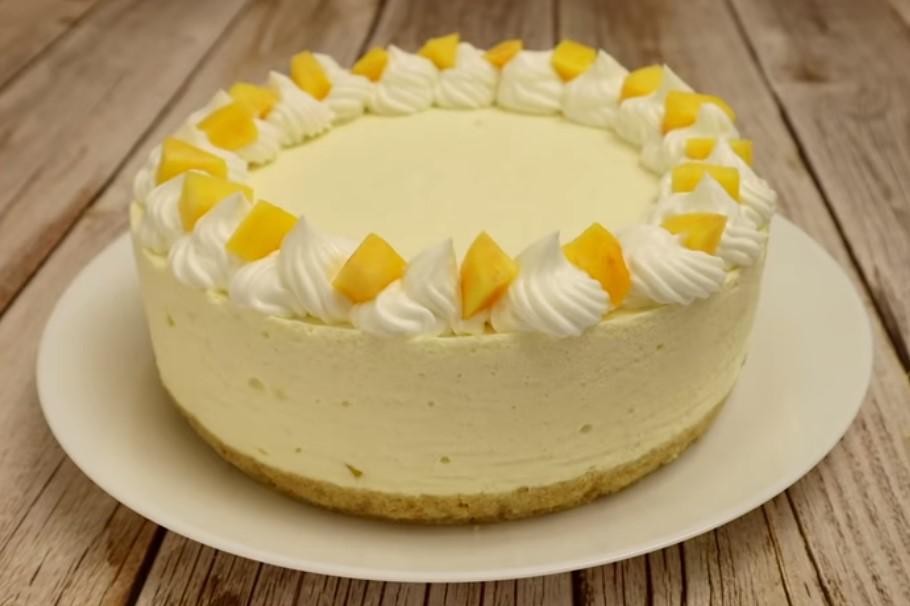 Bon Appetite!