Mushrooms are very harmonious with sour cream and cream, and in the soup, it combines just wonderfully.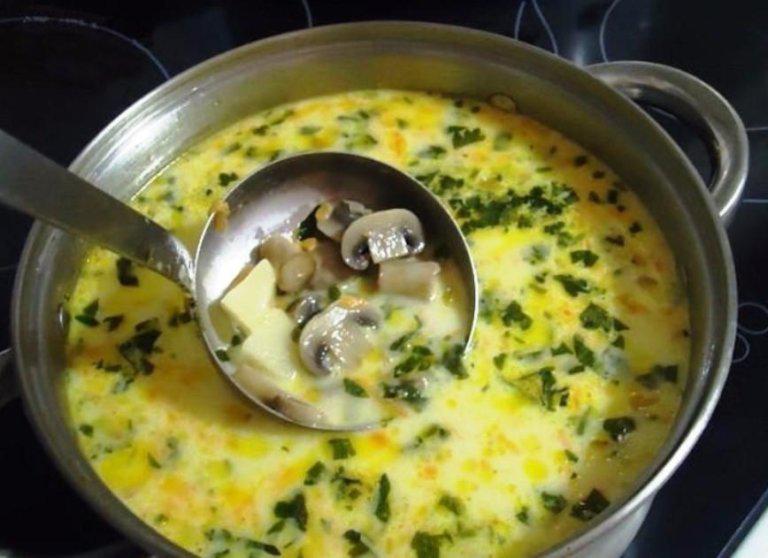 Ingredients:
mushrooms, 200 g;
potatoes, 2 pcs;
Carrot and onion, 1 pc;
cream or milk, 100 g;
Mild cream cheese or melted cheese, 1 pc;
dill, a bunch;
salt and pepper to taste;
vegetable oil.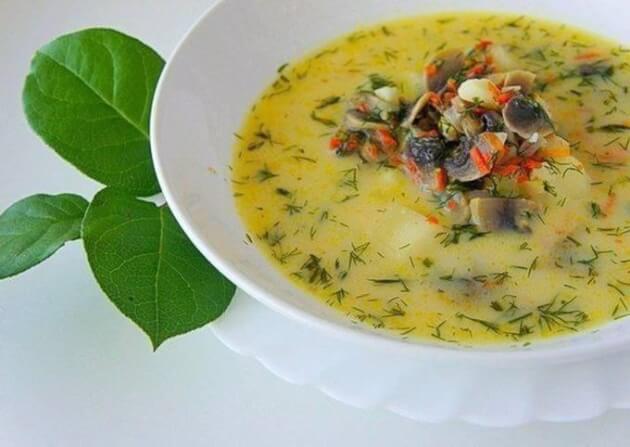 Instructions:
Put a pot with 2 liters of water on the fire.
Peel potatoes and carrots, cut potatoes into cubes. Pour the potatoes into the boiling water and cook for about 10 minutes, reducing the heat.
Grate carrots on a coarse grater, dice onions.
Mushrooms peel, rinse and cut into pieces. Mushrooms you can take to your taste.
Heat vegetable oil in a pan and fry the onion and carrot, after 5 minutes, add the mushrooms, stir the mass and stew for 5 minutes.
Put the vegetables and mushrooms in a pot and cook the soup for 7 minutes.
Dice melted cheese and add to the soup – mix until the cheese melts. This takes about 5 to 8 minutes. Pour the cream or milk, you can together with the cheese.
Salt and pepper the soup to taste, add dill and cook for another 3 minutes.
You can serve croutons with garlic to the soup: fry slices of any bread in vegetable oil, put them on paper towel. Squeeze the garlic, put everything into a bag and rub it well – the croutons are ready.