Lately, we've been experiencing an abundance of gloomy and rainy days, which led me to ponder the best way to make the most of being confined indoors—baking! As luck would have it, I stumbled upon a bunch of perfectly ripened bananas, igniting the idea of making banana bread. But why stop there? Chocolate chip banana bread? Nah. Let's take it up a notch with a tantalizing creation: vegan and gluten-free double chocolate banana bread. With its simplicity, mouthwatering taste, and minimal preparation and baking time, this recipe is a winner.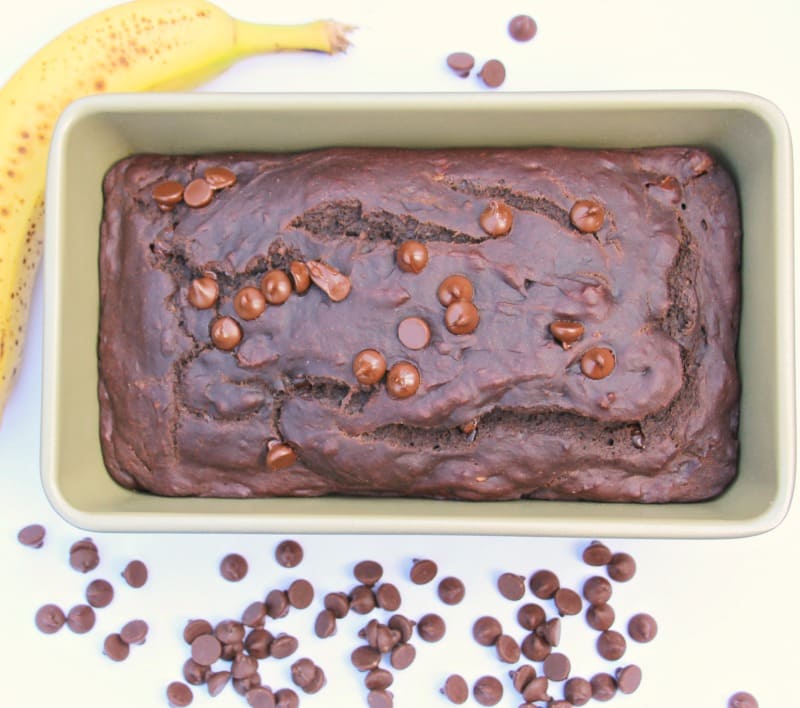 Here's a comprehensive list of everything you'll need to craft this delectable vegan double chocolate banana bread, ensuring it remains gluten-free: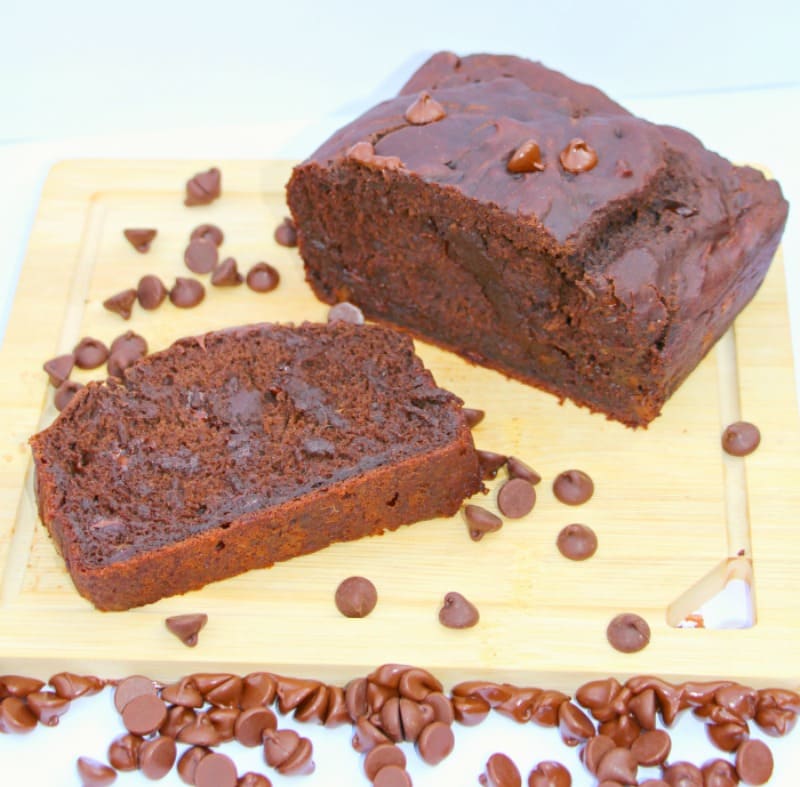 Wet Ingredients:
3 medium, very ripe bananas
¼ cup melted coconut oil
¼ cup maple syrup
¼ cup coconut sugar
1 flax egg (1 tablespoon ground flax + 3 tablespoons water, whisk together, set for 5 mins)
1 teaspoon pure vanilla extract
Dry Ingredients:
1 ¼ cups gluten-free flour
1 teaspoon baking powder
½ teaspoon baking soda
¼ teaspoon salt
Add-ins:
½ cup vegan chocolate chips
Now, let's dive into the instructions for creating this marvelous banana bread. As you'll notice, this recipe is straightforward, uncomplicated, and won't consume much of your time. The most challenging part is patiently awaiting its completion in the oven!
Instructions:
Preheat the oven to 350°F. Line a loaf pan with parchment paper or greased foil, and set it aside.
Peel the bananas and place them in a large mixing bowl. Using a sturdy whisk or fork, vigorously mash the bananas until smooth. Incorporate the coconut oil, maple syrup, sugar, flax egg, and vanilla into the mixture. Ensure that all the ingredients are well combined.
Add flour, cocoa powder, baking powder, baking soda, and salt to the bowl. Mix everything together until just incorporated, making certain that no patches of flour remain. Gently fold in the vegan chocolate chips.
Pour the batter evenly into the prepared loaf pan. For an extra touch, sprinkle some chocolate chips on top.
Bake for 35-45 minutes. To determine if the loaf is fully baked, insert a toothpick into the center. If the toothpick comes out clean, the bread is done.
Allow the banana bread to cool on a rack for approximately 1 hour. Once cooled, remove it from the pan, slice it, and relish in its deliciousness!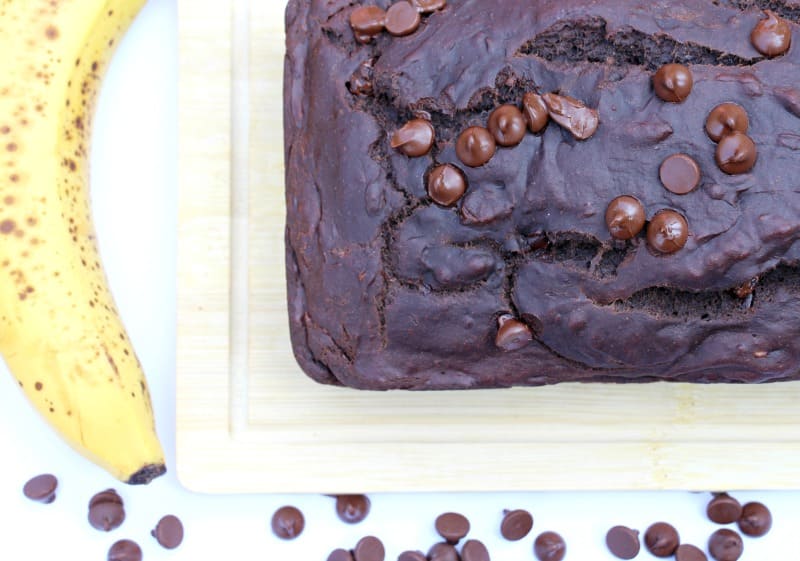 I couldn't be more delighted with the outcome of this recipe. The banana bread boasts the perfect moisture, avoiding any hint of dryness. Additionally, the chocolate doesn't overpower the delightful banana flavor, resulting in sheer perfection!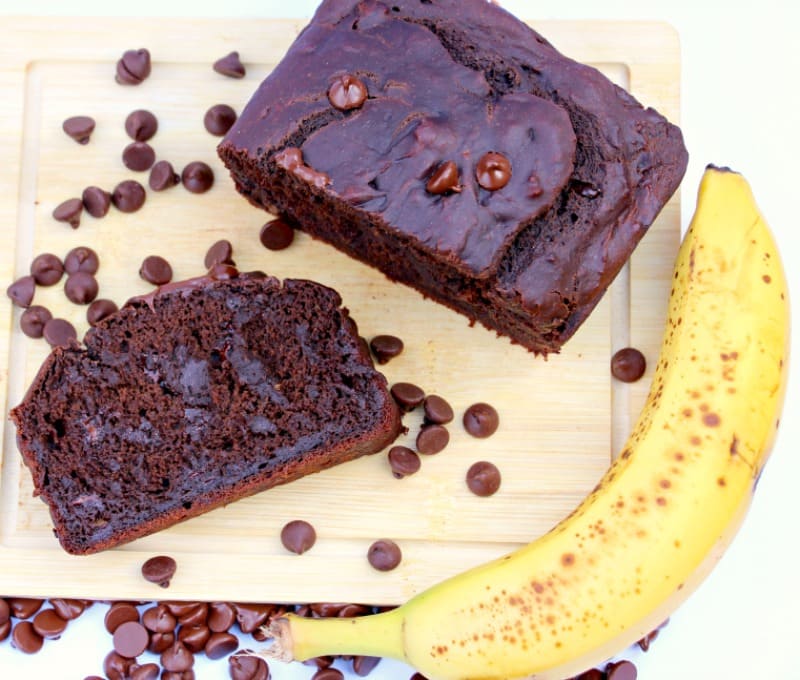 Bon appetit!