Our Crispy Breakfast Tater Tot Bake is made with farm-fresh eggs, savory breakfast sausage, and heaps of crispy tater tots. It's a crowd-pleasing dish that's perfect for feeding a hungry breakfast table!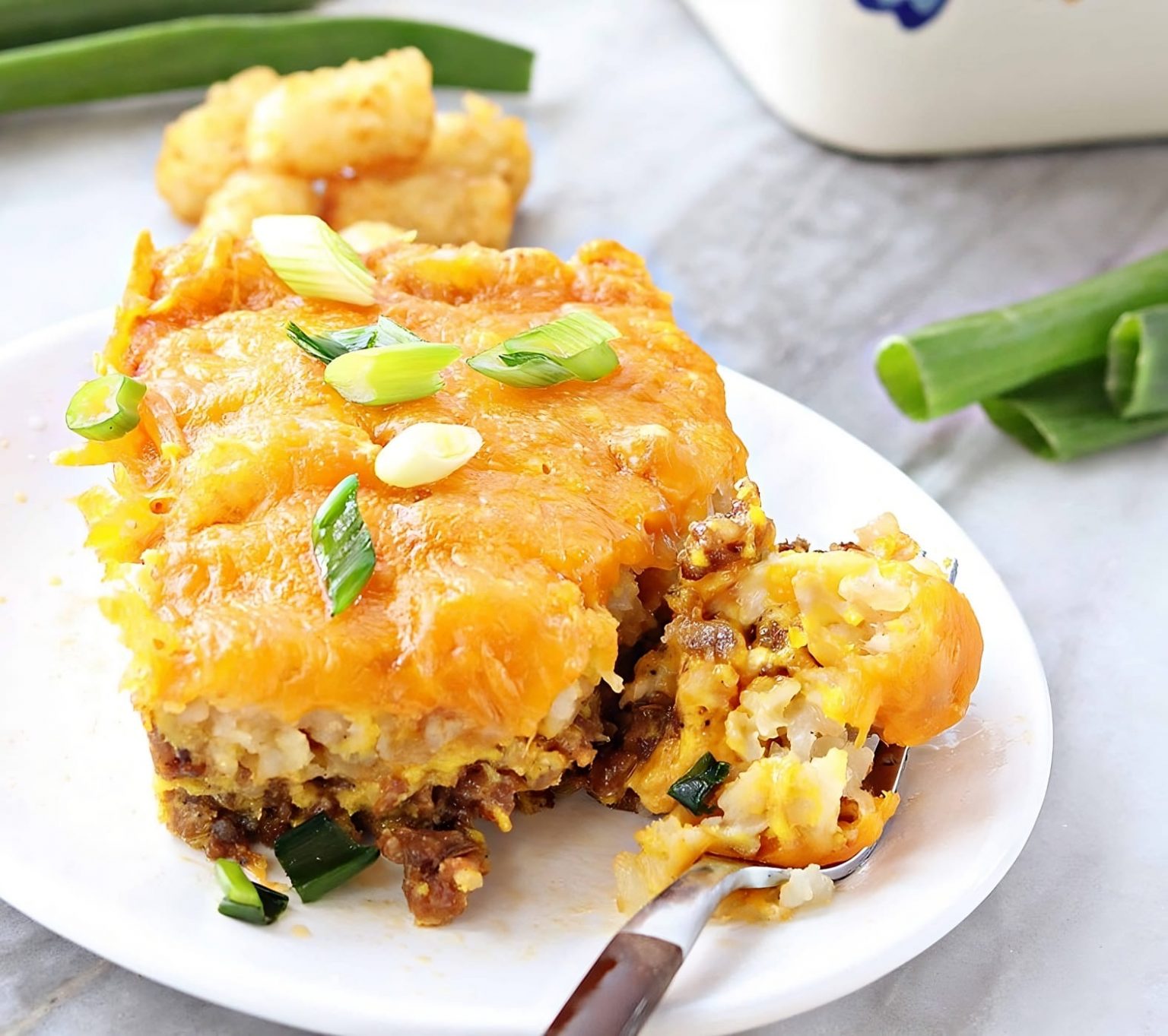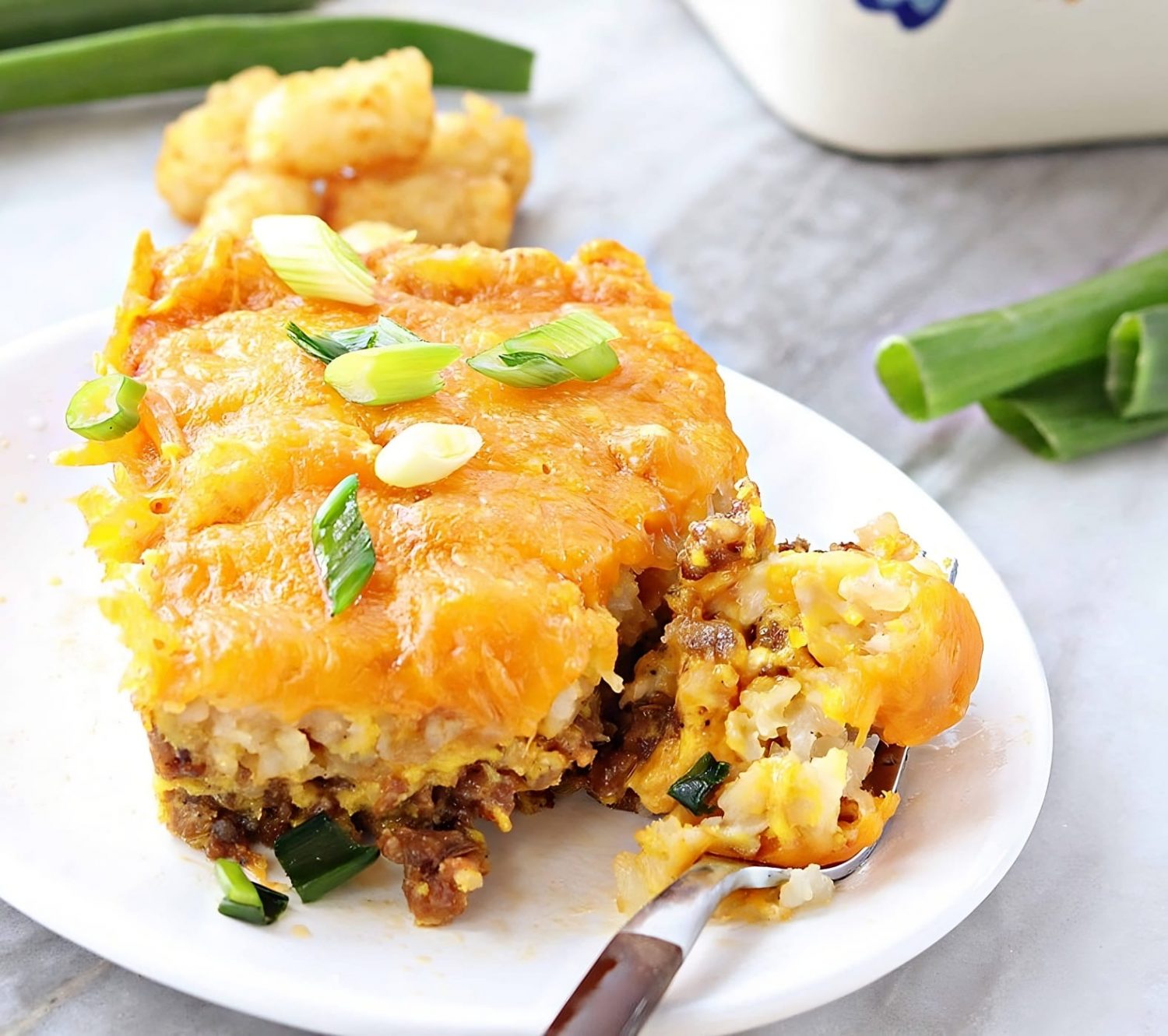 Breakfast is the most important meal of the day, and our Crispy Breakfast Tater Tot Bake is sure to become a family favorite.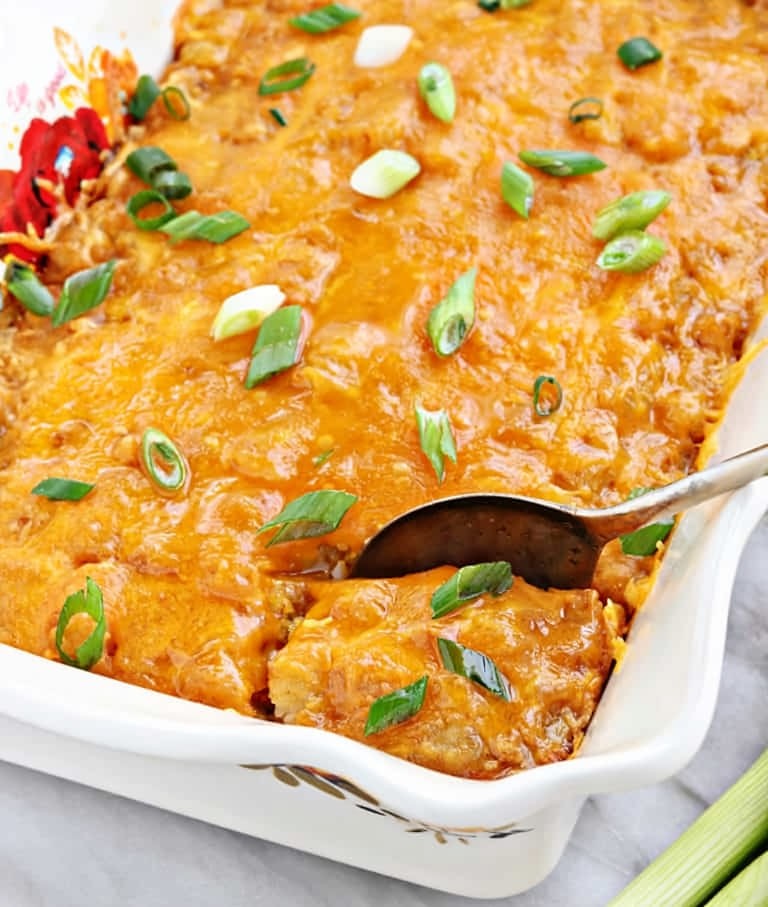 This recipe takes the traditional tater tot hotdish and transforms it into a mouthwatering breakfast casserole that's sure to impress. The secret to the extra crispy tater tots in this recipe is a pre-cooking step that's definitely worth the extra effort.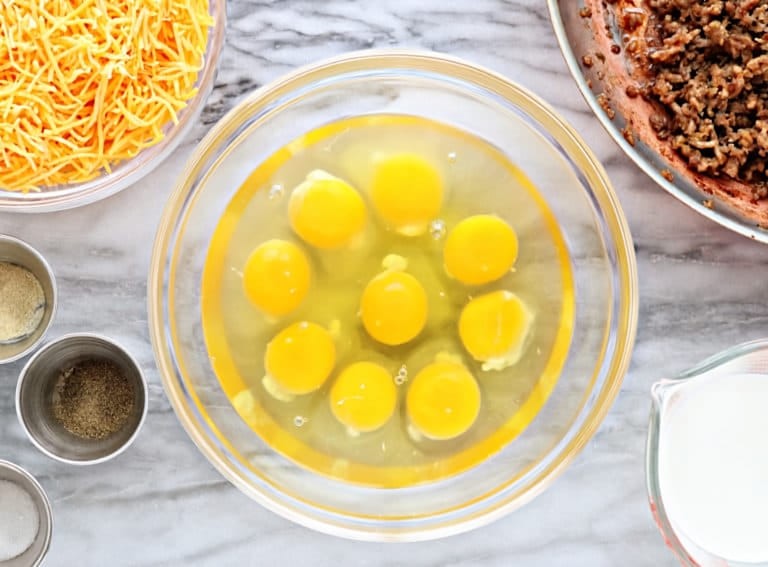 The combination of fluffy eggs, flavorful sausage, and gooey cheddar cheese is a winning combination that will leave your taste buds begging for more. Plus, with the versatility to customize with your favorite toppings, this dish is perfect for any occasion.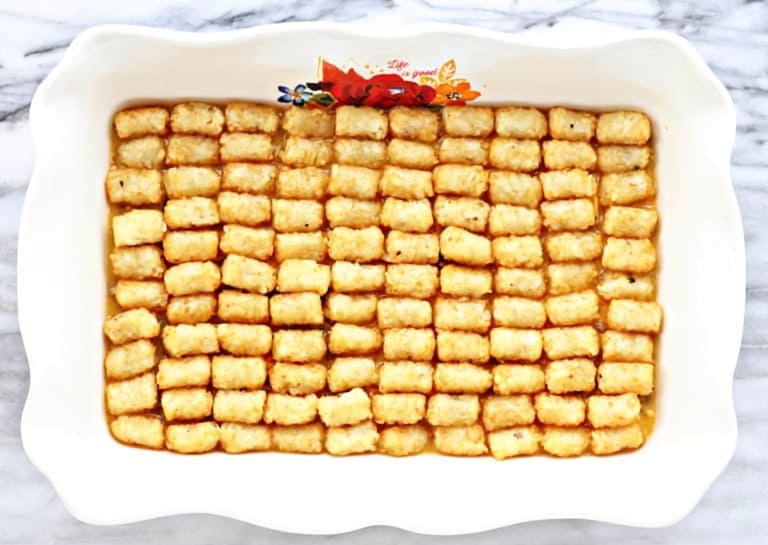 Ingredients:
28 ounces frozen mini tater tots
9 eggs
1/2 cup (122.5 g) whole milk
1/2 teaspoon salt
1/2 teaspoon pepper
1/2 teaspoon onion powder
16 ounces ground breakfast sausage, browned and drained
2 1/2 cups (282.5 g) cheddar cheese, shredded
Instructions:
Preheat oven to 350°F.
Place tater tots on a sheet pan and bake for 10 minutes, flip, and cook for an additional 10 minutes to pre-cook them.
In a medium bowl, whisk together eggs, milk, salt, pepper, and onion powder.
Add the browned sausage and half of the shredded cheese into the egg mixture, stirring to combine.
Pour the egg mixture into a greased 9×13 baking pan.
Spread the pre-cooked tater tots on top, ensuring that you cover the entire mixture.
Place in the oven and bake for 40 minutes.
Sprinkle the remaining cheese on top and bake for 5 more minutes, or until the cheese is bubbly.
Serve hot and enjoy the crispy, flavorful goodness of this unique breakfast casserole.
Optional Toppings:
Diced ham or cooked bacon for a different meat option
Sauteed onions, mushrooms, and peppers for a western twist
Salsa and jalapenos for a spicy Mexican variation (top with sour cream!)
Ketchup or hot sauce for added flavor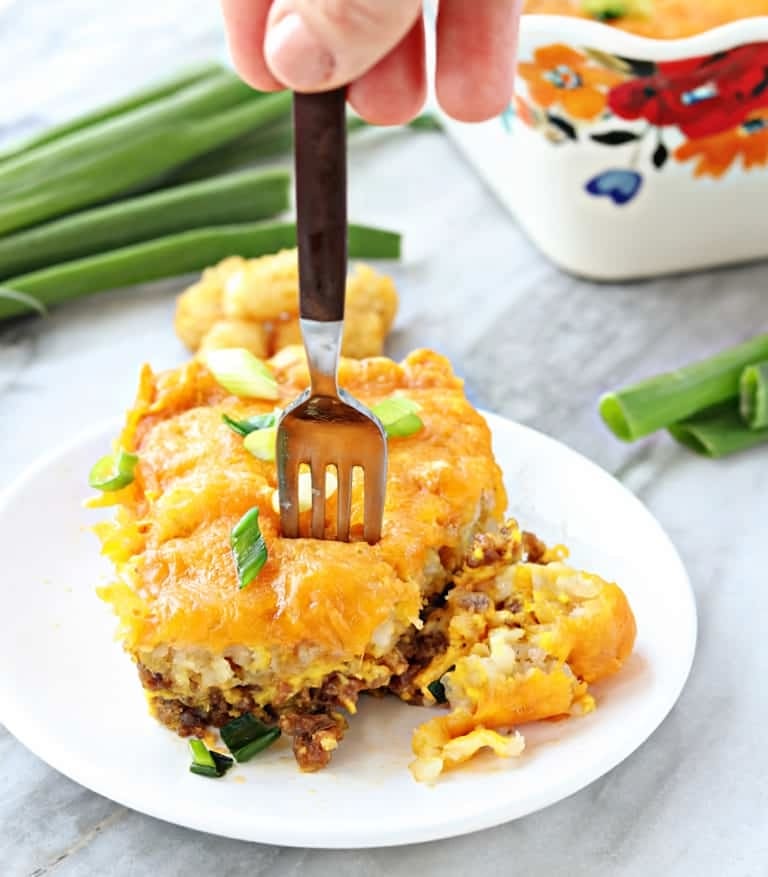 Note:
Feel free to customize this recipe to your liking and get creative with your favorite toppings to make it uniquely yours!