This delightful blend of flavorful herbs and robust spices will elevate the taste of any dish you sprinkle it on. Best of all, the ingredients required are typically pantry staples, ensuring a quick and hassle-free preparation.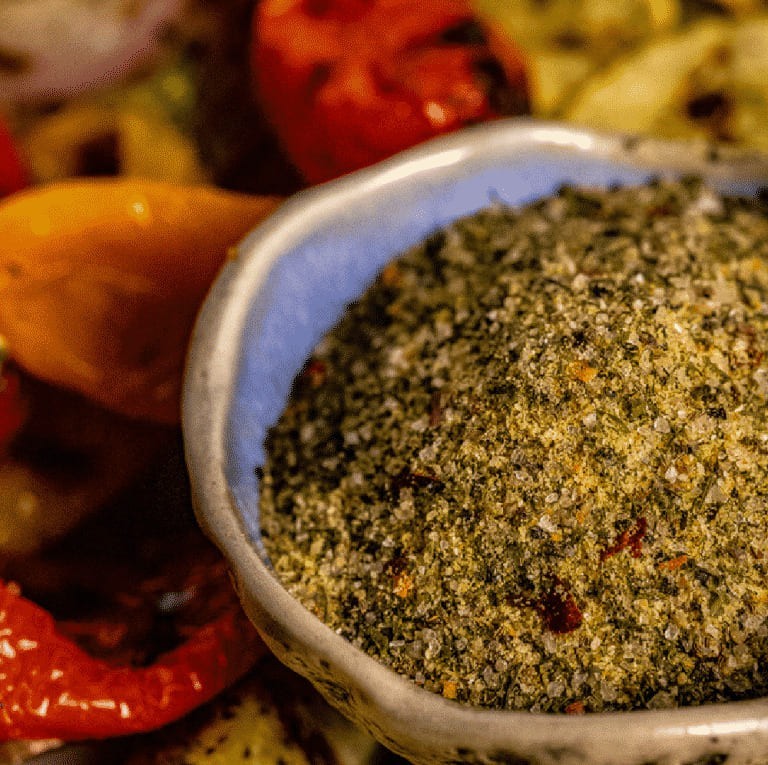 The Versatile Vegetable Seasoning:
Initially created to complement grilled vegetables, this homemade vegetable seasoning has proven its magic on grilled chicken and fish too. Its versatility and simplicity make it a perfect companion for any dish seeking an added punch. Just a drizzle of avocado or olive oil, followed by a generous sprinkling of this seasoning, will unlock the full potential of your grilling endeavors.
Optimal Batch Size and Storage:
Our spice blend recipe yields enough seasoning for a large batch of grilled veggies. However, if you wish to stock up, consider multiplying the recipe and storing the seasoning in airtight glass containers. Reusing old spice jars is a practical way to organize and store your collection of homemade rubs effectively.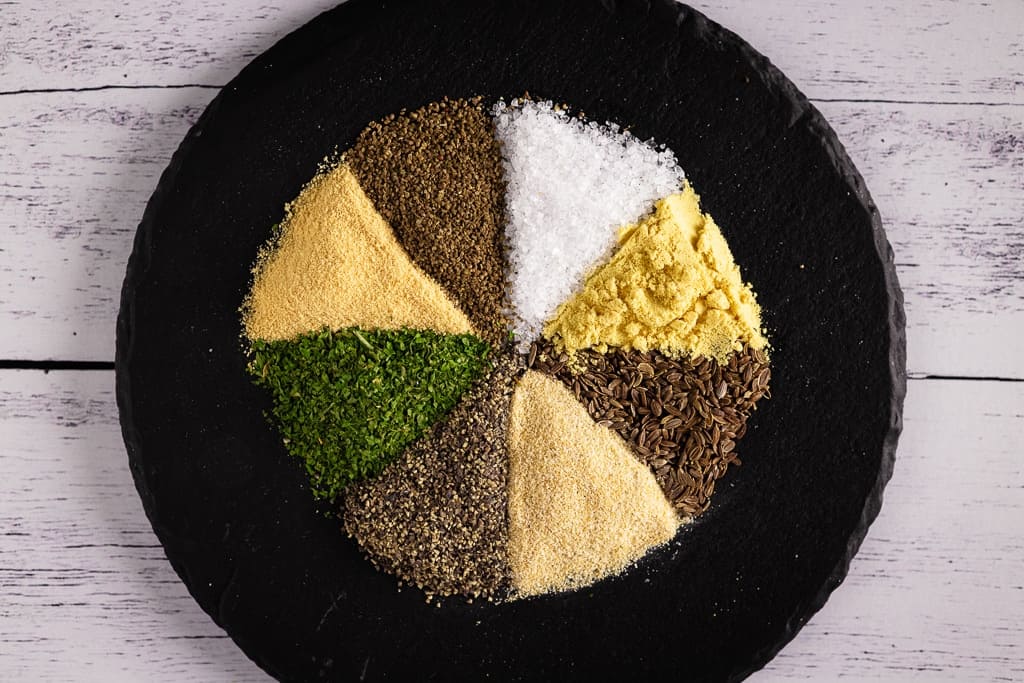 Long-Lasting Pantry Staple:
Once securely stored, this exquisite mixture will maintain its flavor and freshness for several months in your pantry. Having this homemade vegetable seasoning on hand is a brilliant culinary decision that opens up a world of flavorful possibilities.
Pro Tip for a Gourmet Touch:
When creating homemade spice mixtures, consider using coarse ground kosher salt and freshly cracked black pepper for an elevated gourmet flavor and appearance.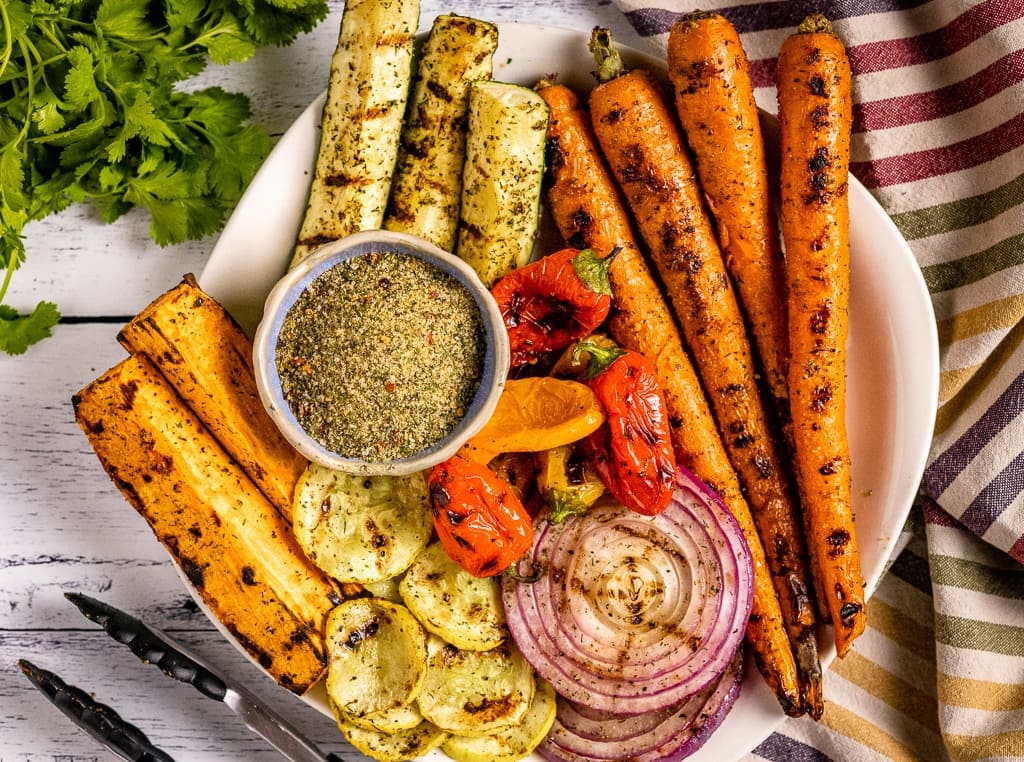 Ingredients for Grilled Vegetable Seasoning:
Gather the following ingredients from your pantry to craft this tantalizing seasoning:
1 teaspoon coarse Kosher salt
½ teaspoon fresh ground black pepper
½ teaspoon onion powder
½ teaspoon garlic powder
½ teaspoon dried parsley
¼ teaspoon dried dill
¼ teaspoon ground mustard
¼ teaspoon whole celery seeds
¼ teaspoon crushed red pepper flakes (optional)
Follow these simple steps to bring your Vegetable Seasoning to life:
In a mixing bowl, combine all the listed ingredients.
For a touch of heat, you may choose to add the crushed red pepper flakes.
Thoroughly mix the ingredients until well combined.
Usage and Storage:
This delectable seasoning is ready for immediate use. Alternatively, store it in an airtight container to preserve its freshness for up to two months. Whenever you're ready to add an explosion of flavor to vegetables, chicken, or fish before grilling, simply reach for your homemade vegetable seasoning.
With our Homemade Vegetable Seasoning, grilling will never be the same again. Delight your taste buds and impress your guests with this signature blend that captures the essence of garden-fresh goodness!