These Caramel Pumpkin Delight Bars are the epitome of fall flavors and are guaranteed to satisfy your sweet tooth. Prepare to be delighted!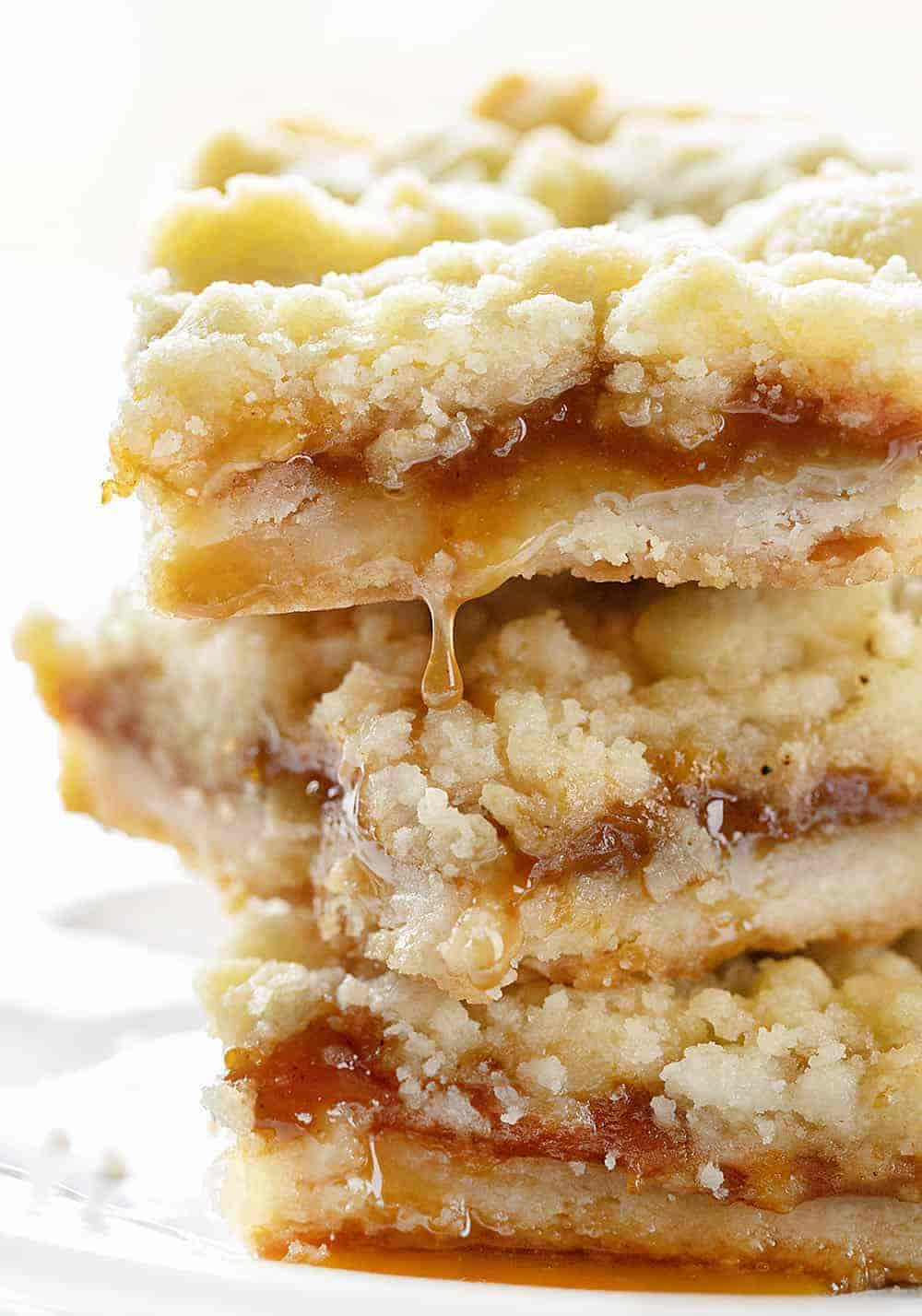 Embracing the Pumpkin Season:
In the midst of pumpkin season, it's time to fully immerse ourselves in the delightful world of pumpkin and pumpkin spice. As a devoted pumpkin enthusiast, I am excited to add these Caramel Pumpkin Bars to my repertoire of pumpkin recipes, joining the ranks of Pumpkin Crisp and Pumpkin Snickerdoodles.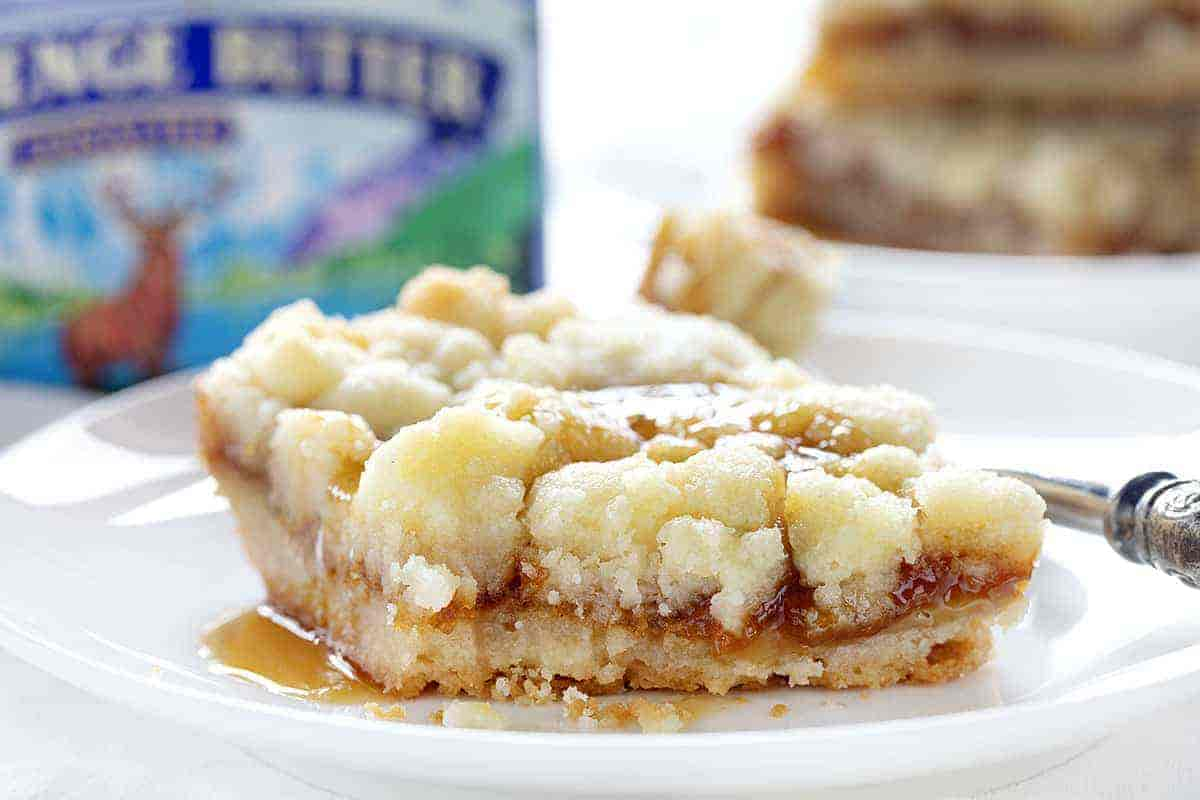 Ingredients for Caramel Pumpkin Butter Bars:
When it comes to Caramel Pumpkin Butter Bars, the name says it all. Besides the star ingredient, pumpkin, two other key components play a crucial role – caramel and butter. Let's start with the butter, specifically Challenge Butter, to ensure the most delicious bars imaginable. Challenge Butter is crafted in the old-fashioned way, using the freshest milk and cream sourced from happy cows at family-owned dairies. What sets Challenge apart is that they oversee the entire process, from milking the cows to packaging and distributing the butter.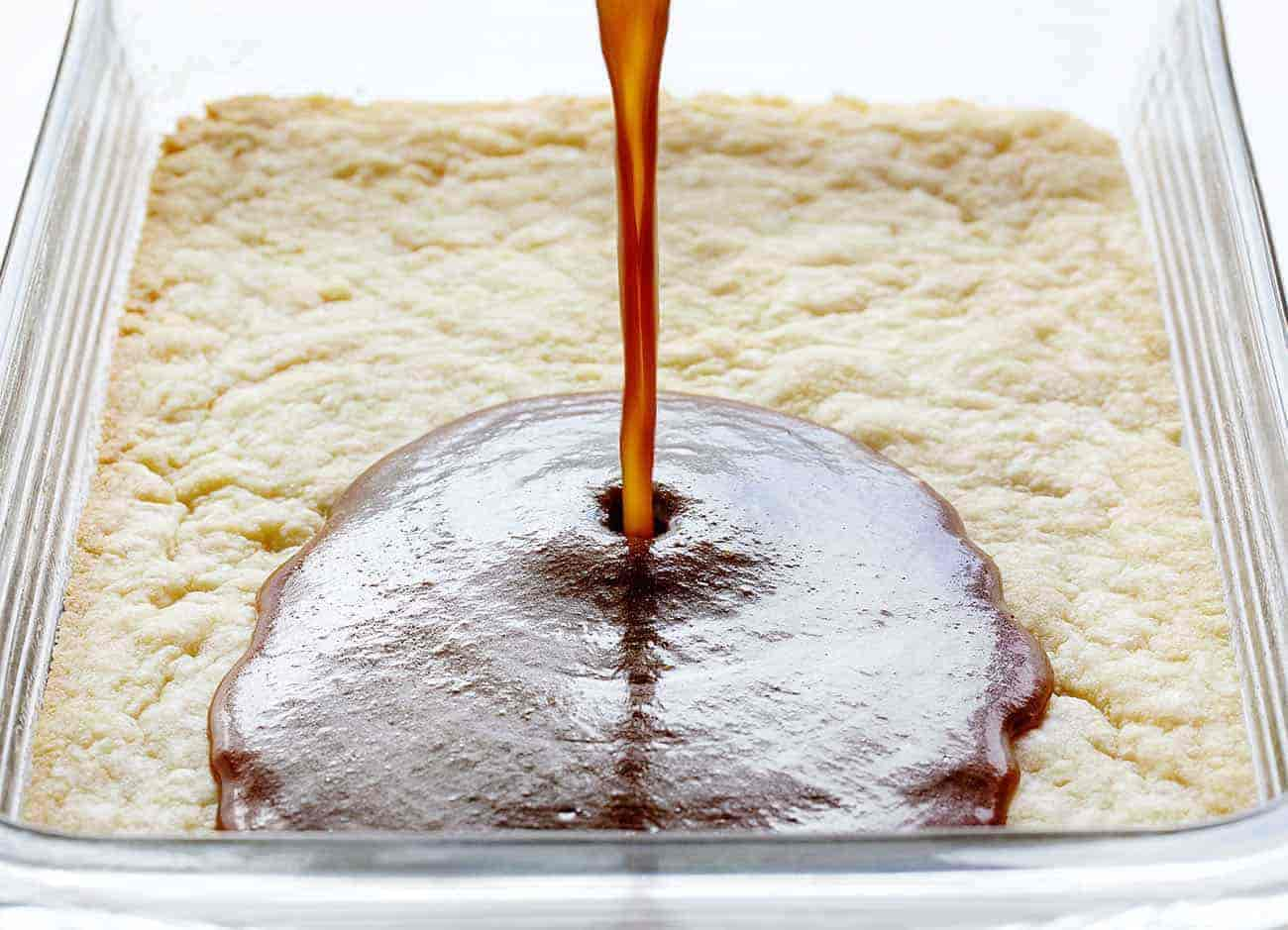 Creating the Perfect Pumpkin Caramel Sauce:
For those who appreciate making ingredients from scratch, I have a delectable Pumpkin Caramel Sauce recipe that complements the Caramel Pumpkin Butter Bars perfectly. I tested these bars using both store-bought caramel and my homemade caramel, and I must say, the homemade version stole the show. I even have a Homemade Pumpkin Pie Spice recipe you can use in this tantalizing caramel sauce. Of course, if you opt for a store-bought caramel sauce, there's no judgment. Simply combine the caramel with pumpkin puree and pumpkin pie spice.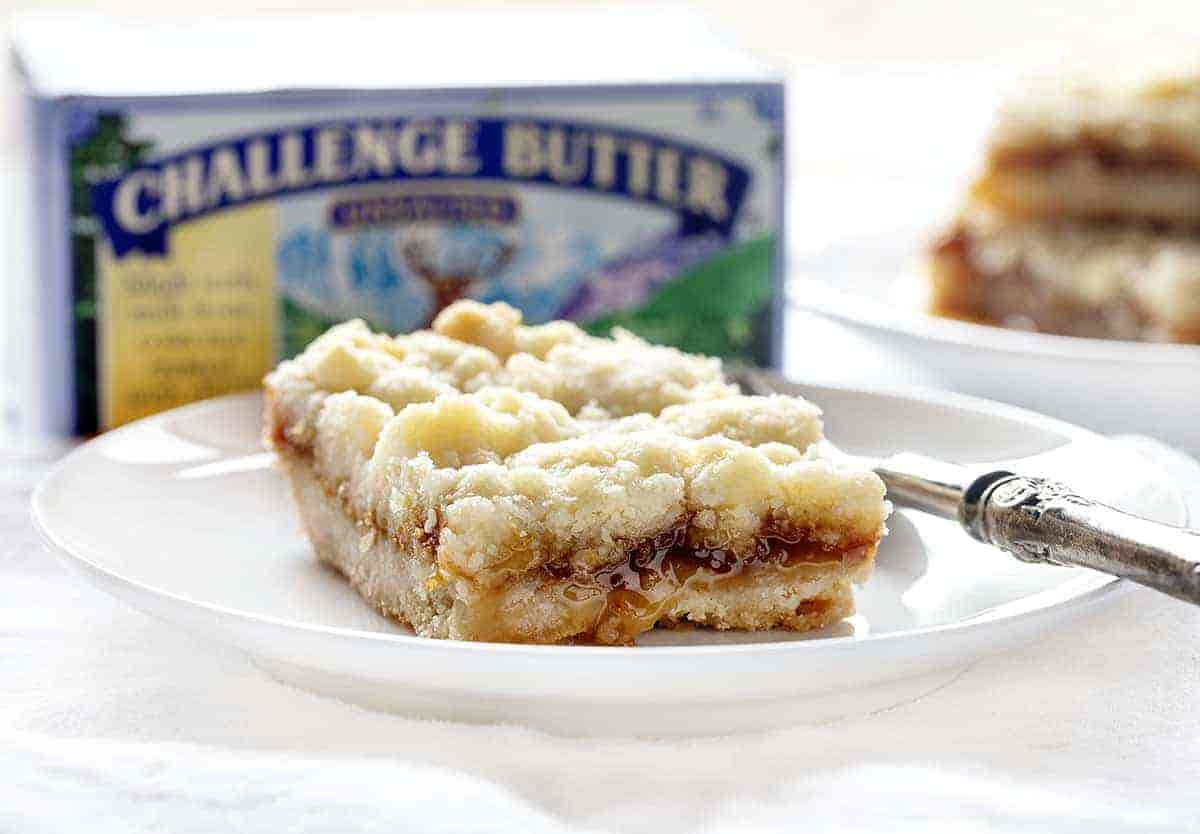 Pumpkin Caramel Sauce Recipe:
1 cup (2 sticks or 227g) Challenge Butter
2 cups packed brown sugar
1/2 cup whole milk or heavy cream
1 cup pumpkin puree (not pumpkin pie filling)
1 teaspoon pumpkin pie spice
In a large, heavy-bottomed saucepan, combine the brown sugar, butter, and milk (or heavy cream). Heat over medium-high heat and stir gently until the mixture comes to a low rolling boil.
Cook the mixture for approximately 2-3 minutes, ensuring it doesn't feel grainy when a rubber spatula is run through it.
Remove the saucepan from heat and add the pumpkin puree and pumpkin pie spice. Whisk the ingredients together and allow the sauce to cool for at least 30 minutes, preferably 1 hour.
Storing Caramel Pumpkin Butter Bars:
To keep your Caramel Pumpkin Butter Bars fresh and delectable, store them in an airtight container. They can be enjoyed at room temperature for 1-2 days or refrigerated for up to 5 days.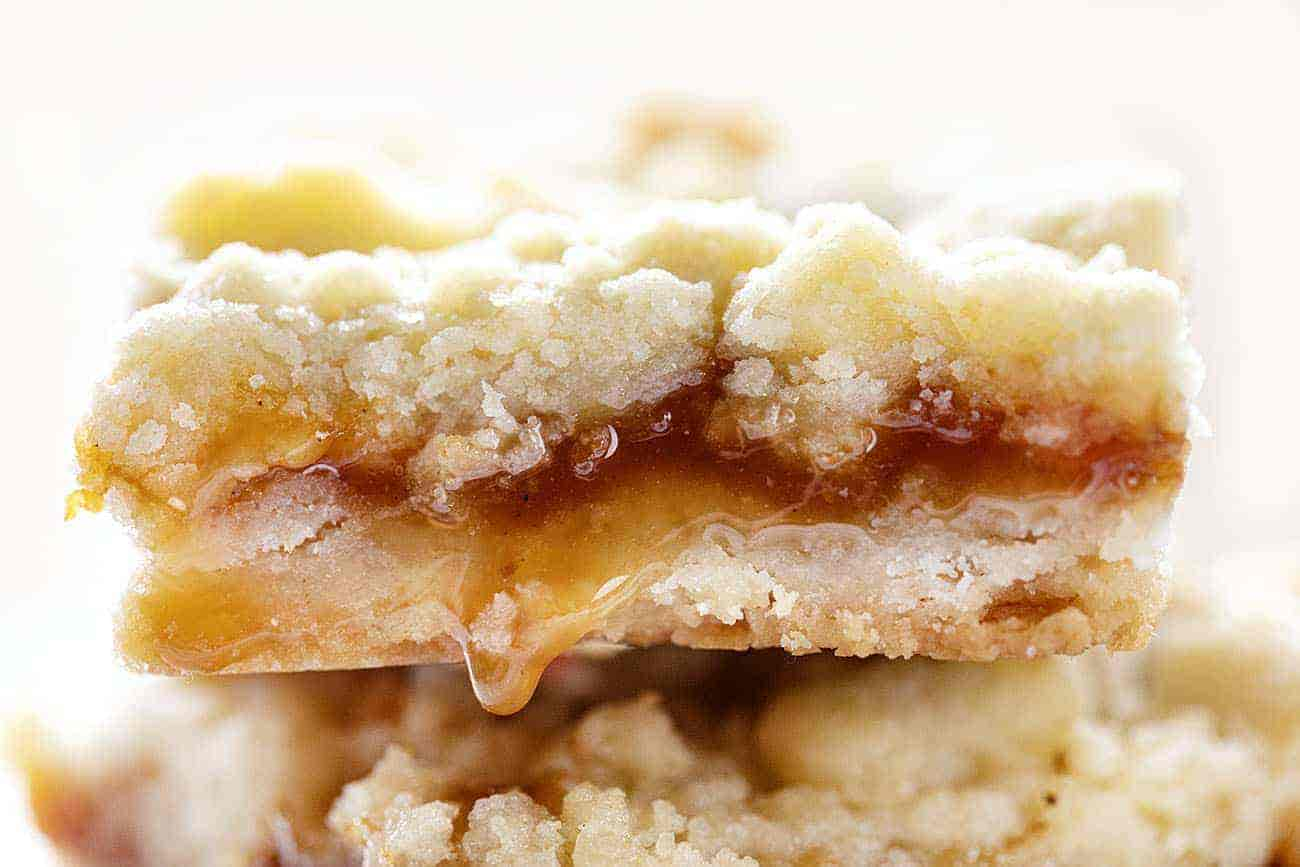 Ingredients:
Pumpkin Caramel Sauce:
Butter Bars:
2 cups (4 sticks or 452g) Challenge Butter
1 cup (200g) granulated sugar
1 1/2 cups (186g) confectioners' sugar
4 cups (500g) all-purpose flour
Instructions:
Preheat the oven to 325°F (163°C).
Prepare a 9×13-inch baking dish by either spraying it with non-stick spray or using the butter and flour method to prevent sticking.
In the bowl of your stand mixer fitted with the paddle attachment (or using a hand mixer), cream together the Challenge
Butter, granulated sugar, and confectioners' sugar for approximately 3 minutes, until light and fluffy.
With the mixer turned off, add the all-purpose flour to the bowl. Turn the mixer to low speed and mix until the flour is fully incorporated, about 30 seconds. The dough will be soft and pliable.
Press half of the dough into the prepared baking dish, ensuring an even and smooth layer.
Bake the crust for 25 minutes, or until it turns a light golden brown and loses its shine.
Remove the baking dish from the oven and let it cool for about 10 minutes.
Pour the pumpkin caramel sauce over the baked crust, spreading it evenly.
Take the remaining dough and crumble it between your fingers, then sprinkle it over the pumpkin caramel layer.
Return the baking dish to the oven and bake for an additional 25 minutes.
Allow the bars to cool completely before cutting. For optimal texture and flavor, refrigerate them overnight. When ready to serve, consider cutting them into smaller pieces, around 24 servings, as they are quite sweet.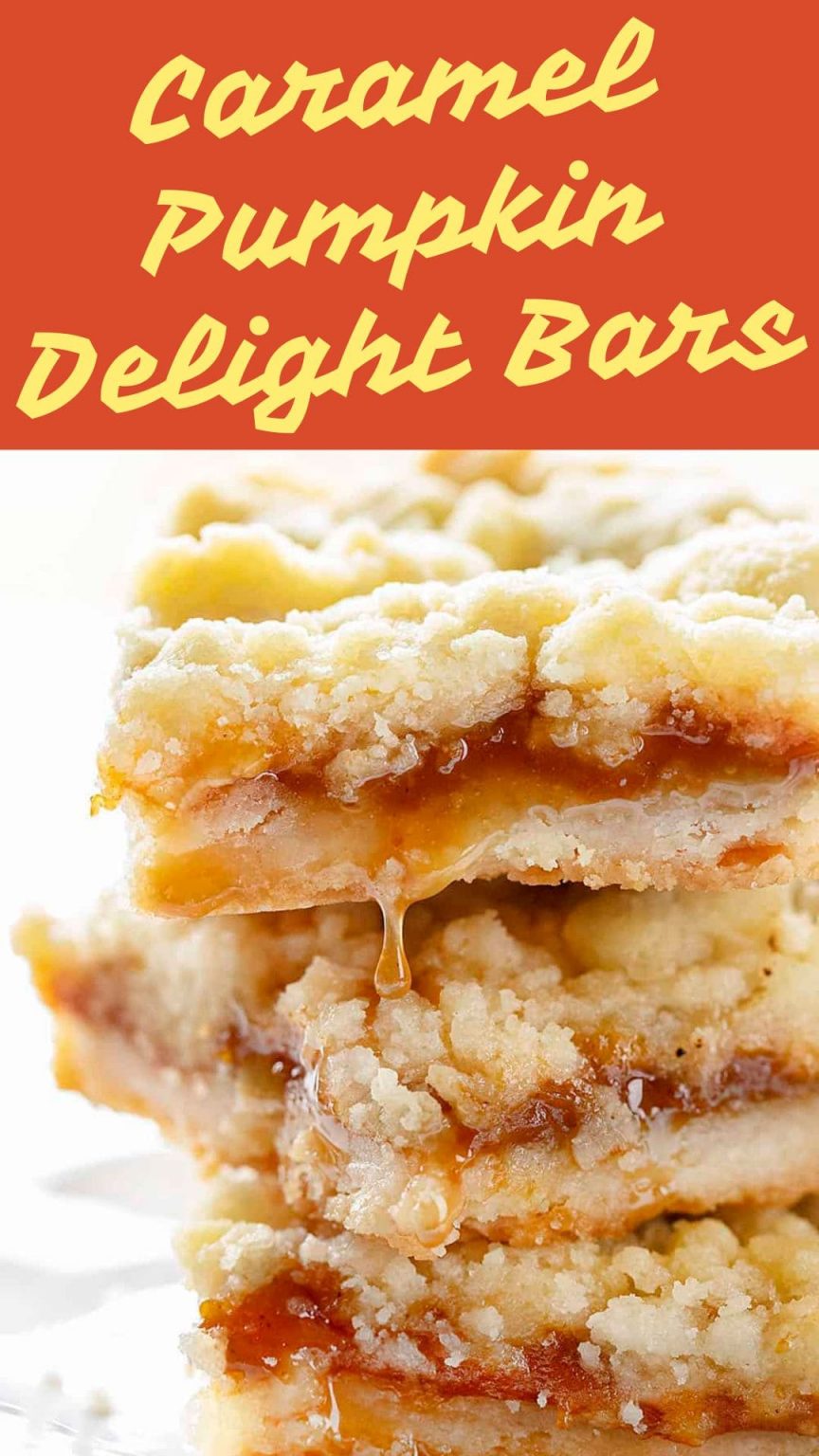 Prepare to be captivated by the heavenly combination of flavors and textures in these Caramel Pumpkin Delight Bars. With their soft, buttery base and decadent pumpkin caramel sauce, they are a must-have treat during the pumpkin season. Indulge in their irresistible charm and savor the taste of autumn!