Fragrant pastries with chocolate from Italy are great with a cup of coffee or tea!
INGREDIENTS
eggs – 2 pcs.
powdered sugar -100 g
vanilla sugar – 1 tbsp.
flour – 150 g
baking powder – 0.5 tbsp.
ground cinnamon – 1 tbsp.
dark chocolate – 50 g
ground almonds – 50 g
pine nut – 50 g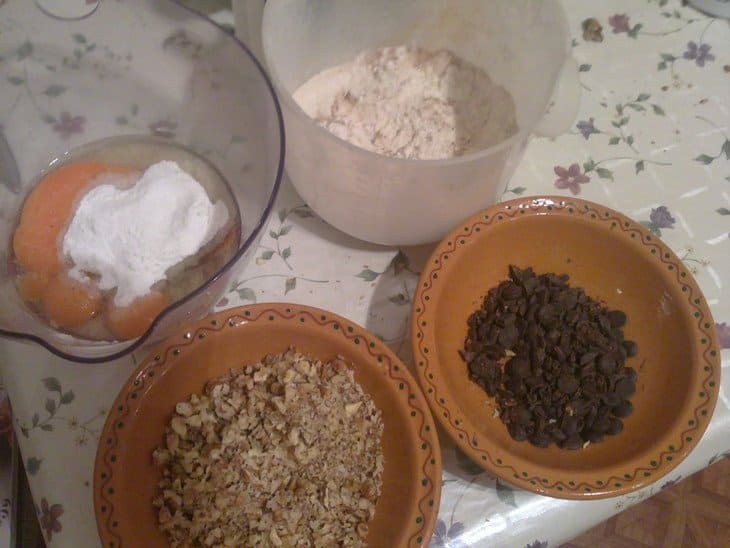 STEP BY STEP RECIPE
Beat the eggs, sugar and vanilla into a stiff foam.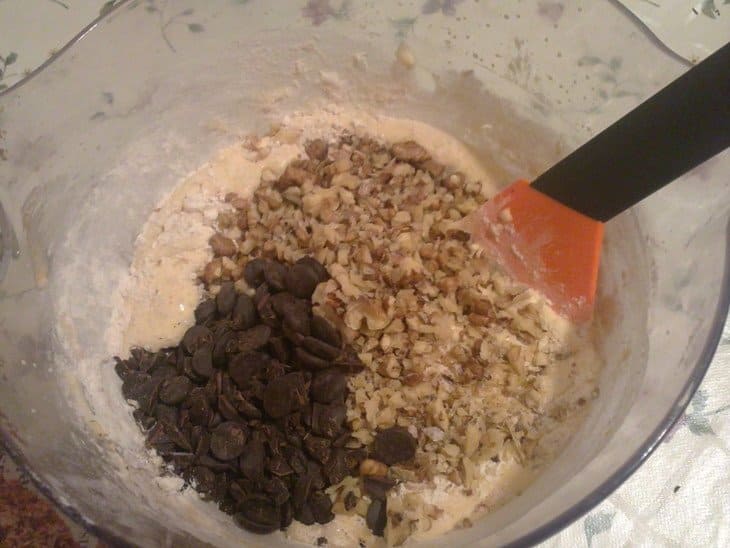 Sift the flour and baking powder into the egg mixture. Stir to combine.
Grind the chocolate (it is better not to grate, but crush it with a kitchen hammer). Add to the batter along with the nuts.
Shape into a sheet and place on a baking tray.
Bake for 20-25 minutes at 180C. Take out of the oven. Cool slightly (about 5 minutes) until the logs harden.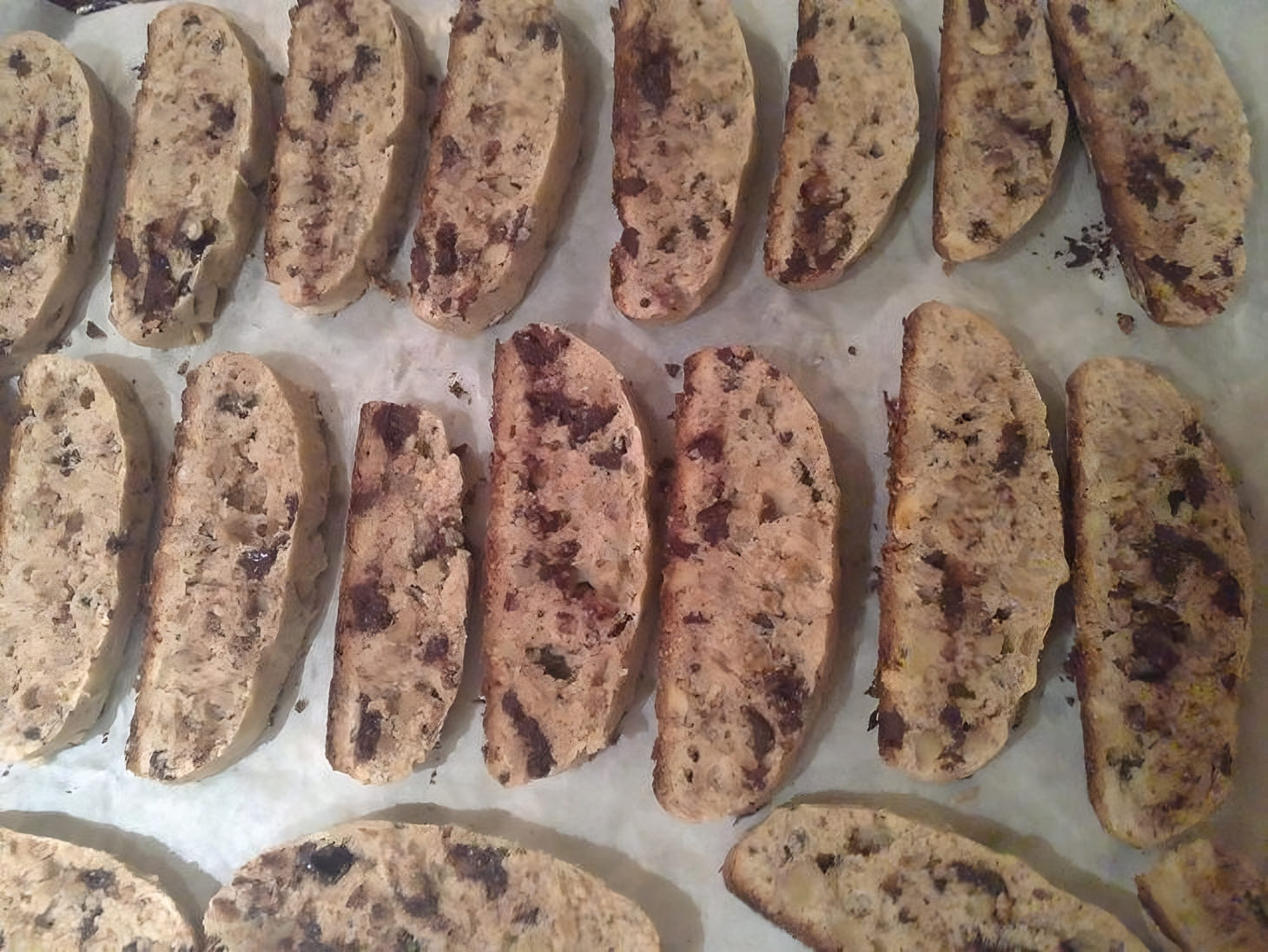 Cut into 1 cm thick slices. Bake for another 10-15 minutes, turning once.