My favorite homemade cookies are with raspberry and apricot jam. Add some flavorful spices and an unusual shape and you have another recipe for the most festive baked goods collection!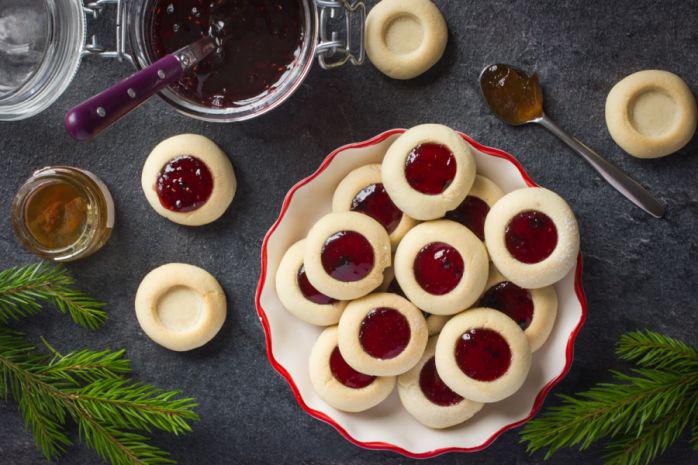 Ingredients
flour 300 g
melted butter 250 g
sugar 250 g
ground hazelnuts 250 g
2 boiled egg yolks
cinnamon 1 tsp.
cocoa 1 tsp.
ground cloves 0.5 tsp.
salt To taste
raspberry jam 150 g
apricot jam 150 g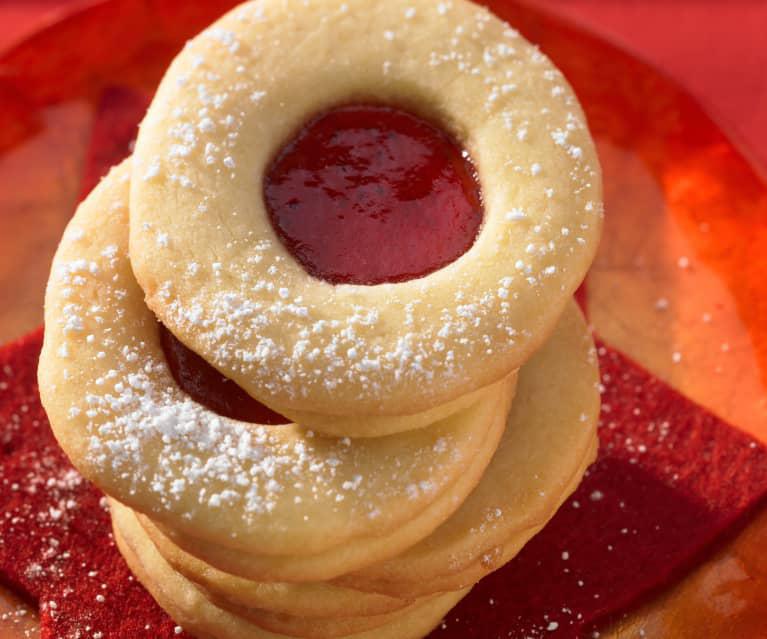 Instructions
Mix the spices, cocoa and ground nuts and knead all together with 2 boiled egg yolks.
Melted butter and sugar and carefully knead until it becomes a foamy mass, add a pinch of salt, add flour and egg yolk mixture little by little.
Knead a smooth homogeneous dough, form it into a ball, wrap it in clingfilm and place in the refrigerator for 1 hour.
Then roll out the dough into a thin crust.
Cut out circles of no more than 7 cm in diameter using moulds or a glass.
Roll out the pastry scraps again into a thin layer, cut them into narrow strips and put a small rim around the edge of the circles.
Preheat the oven to 200°C.
Place the tartlet bases on a parchment-lined baking sheet and bake for 10 minutes.
Place the raspberry and apricot jam in two separate containers. In this case, it is better to use thick jam.
Fill the tartlet bases with one of the jams and place back in the oven for another 10 minutes.