Tender dough with berries, turns out very puffy, airy and soft. This pie is quite quick and easy to make, and the result will be impressive. I love the recipe for the speed of preparation. This recipe is very helpful when you suddenly have guests and there are fresh berries or fruit in the fridge.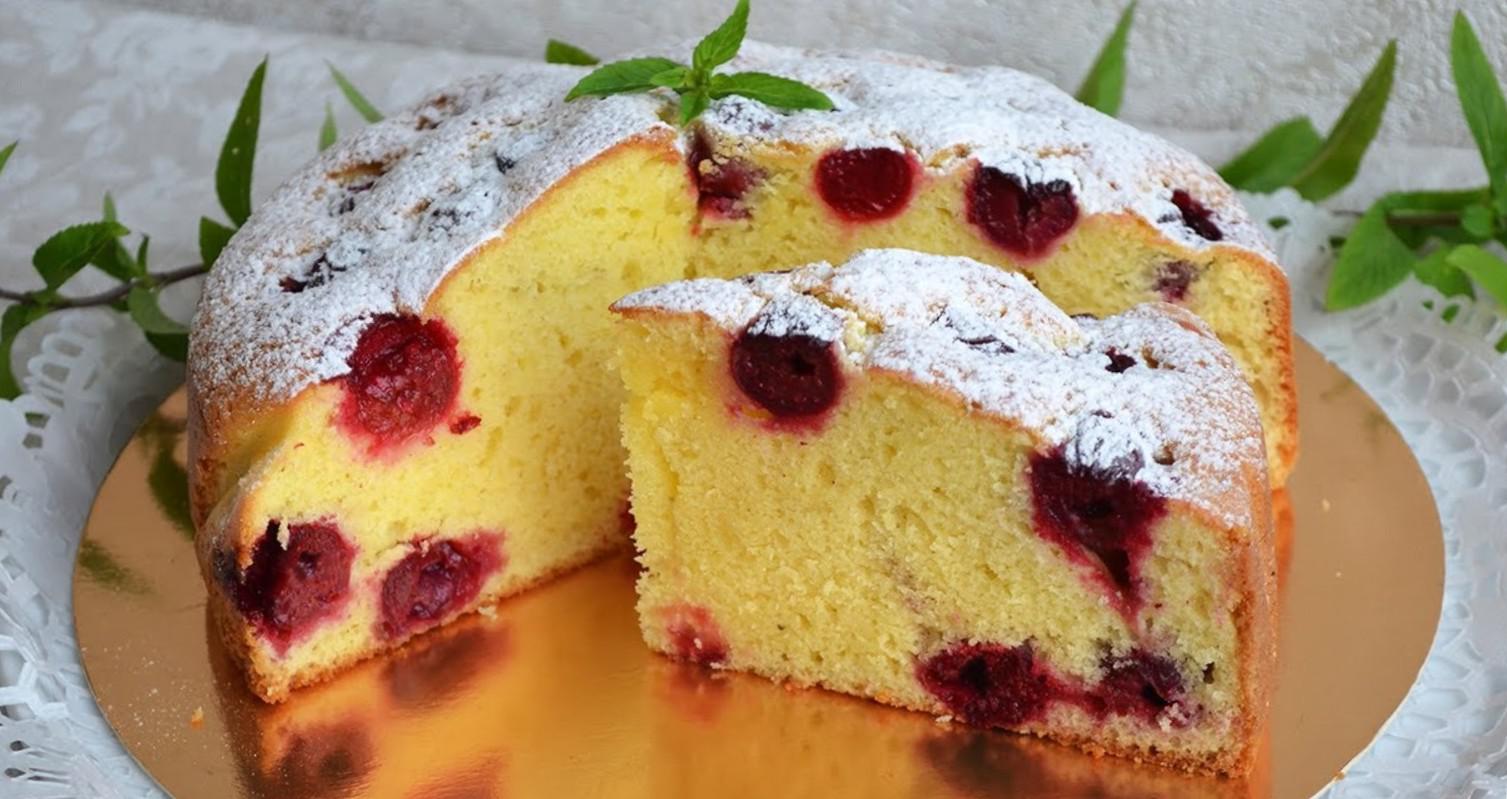 Ingredients
vegetable oil, refined, 100 g;
eggs, 3 pcs;
sour cream, 100 gr;
sugar, 200 gr;
pinch of salt;
vanillin;
baking powder, 1 sachet;
flour, 250 g;
cherries, 250 g.
Instructions
Wash the berries, remove the seeds and leave them to drain, then mix them with a spoonful of starch.
Vegetable oil with an egg whipped with an immersion blender until a thick mass.
Tip: this method helps to make the dough very puffy and airy. You can whip the eggs with sugar and then add the vegetable oil together with the sour cream.
Mix the rest of the eggs (2 pcs.) with salt, sugar and beat until the sugar dissolves and becomes fluffy.
Mix both masses, add sour cream of any fat content and beat with a mixer until homogeneous.
Sift the flour and mix it with baking powder, add it to the dough and knead it with a spatula. The dough turns out medium thick.
Cover the form with parchment and pour the batter, put the cherries and pour the rest of the batter.
Tip: cover the bottom of the baking dish with parchment, and grease the sides with a piece of butter.
Bake at 180 degrees for about 45 minutes.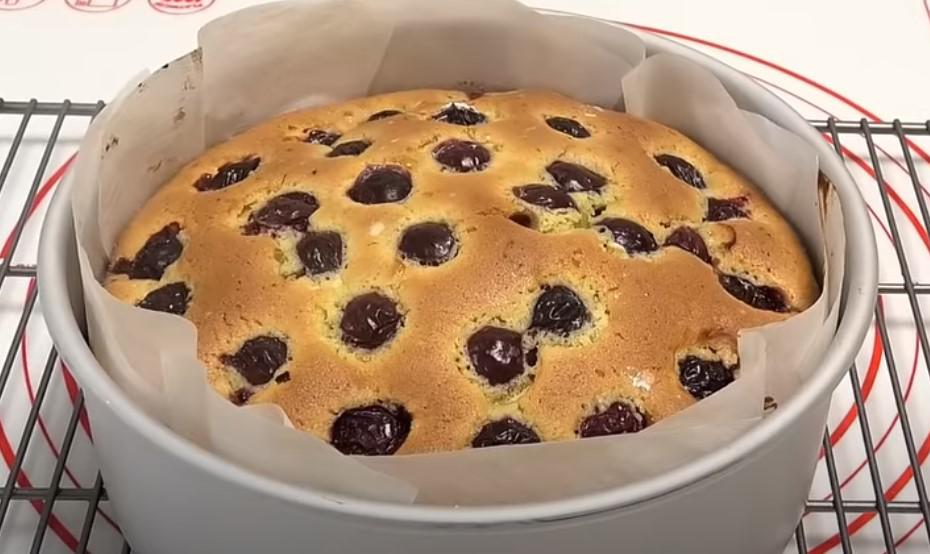 The cake is very puffy, airy and fragrant.