Introducing the irresistible Cinnamon Apple Moonshine Cake, which is incredibly moist and chock-full of fresh apples, enhanced with McCormick Ground Cinnamon, and topped off with a delectable moonshine caramel glaze that elevates the cake to new heights! When I first made my homemade Cinnamon Apple Moonshine, I knew that it had the potential to be utilized in a lot more than just drinking.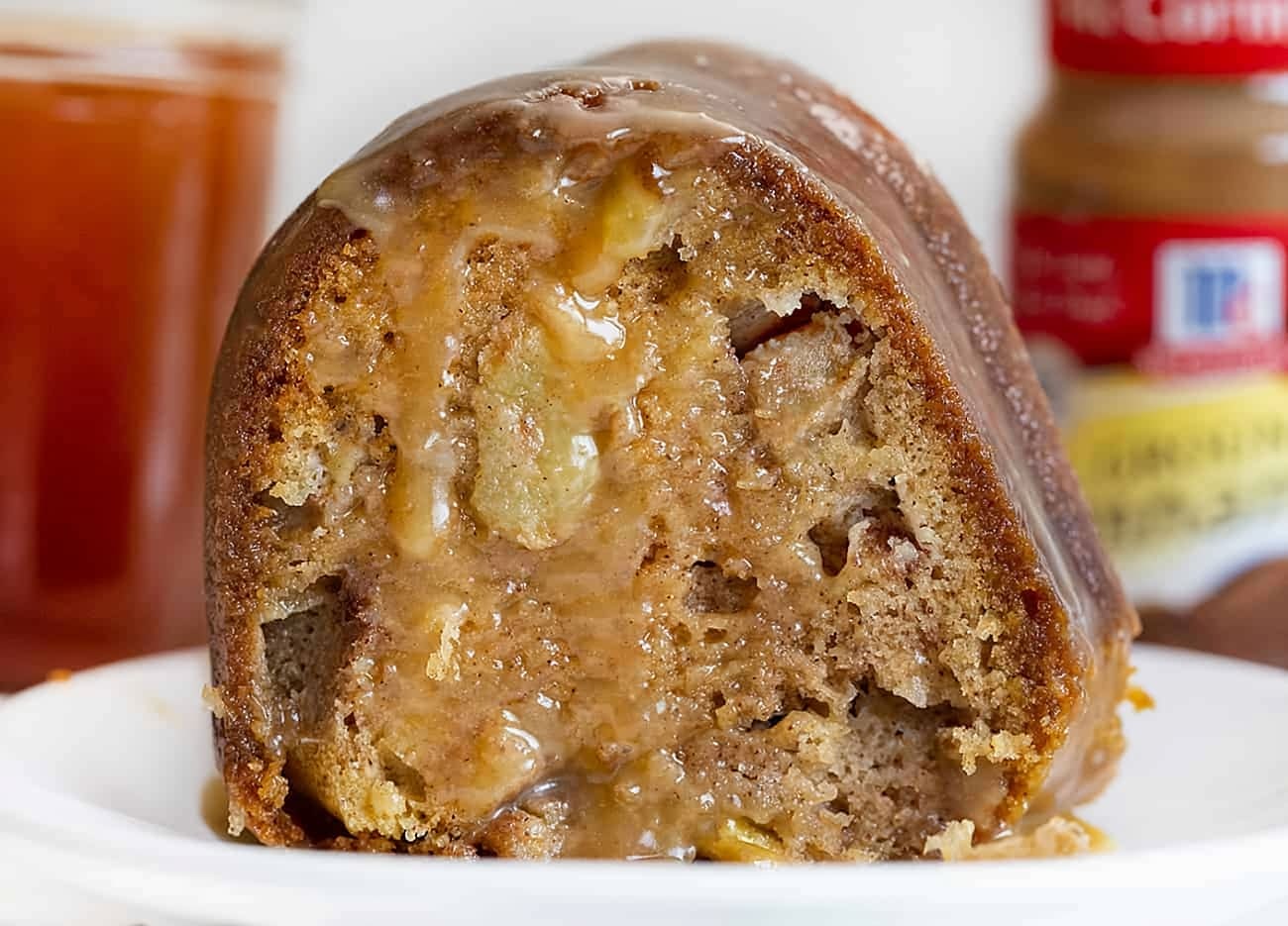 Given its sweet flavor, I decided to incorporate it into a dessert, and to make it even more versatile, I used the moonshine in both the cake and the glaze! Cheers to that! I will provide you with recipe variations if you'd prefer to make it without alcohol.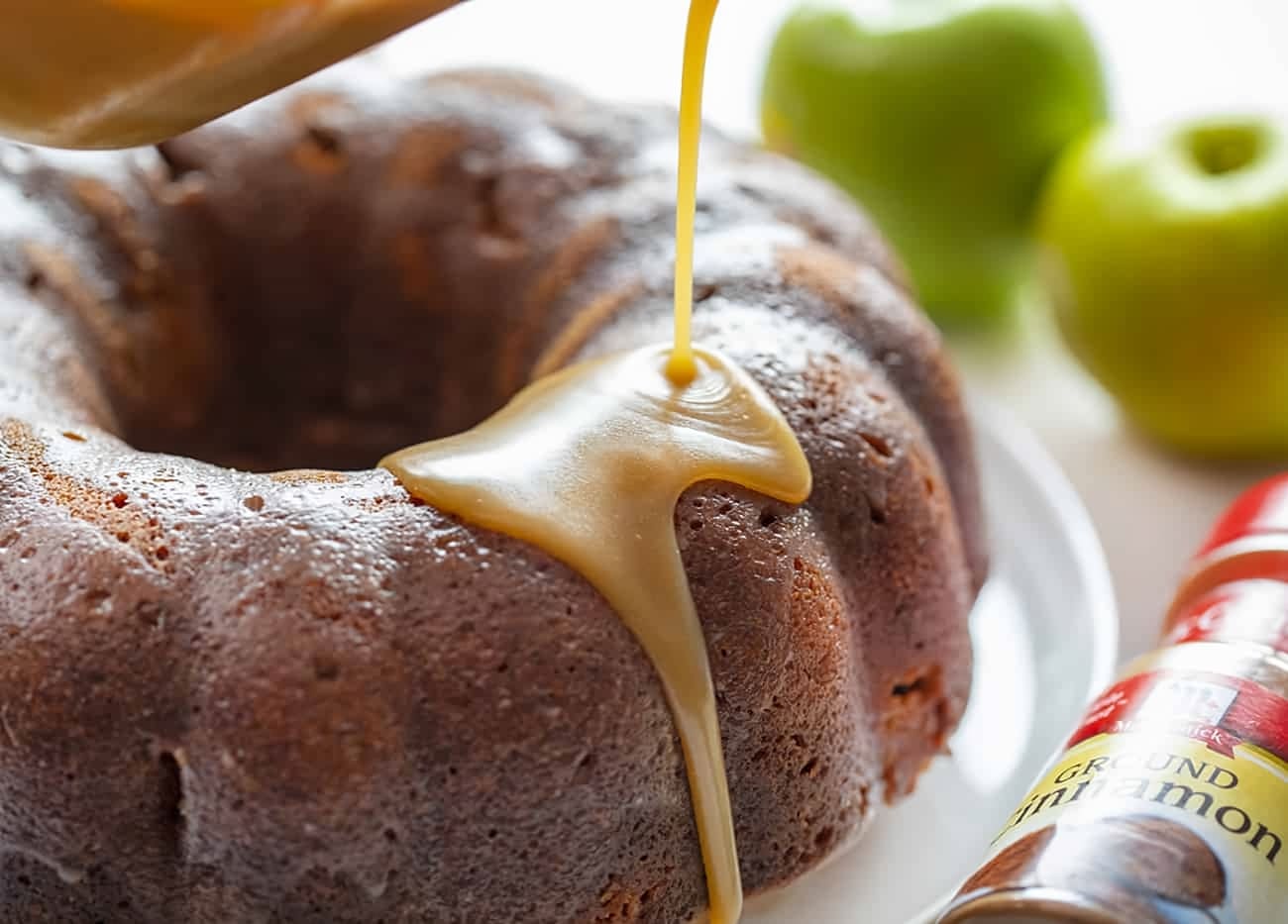 Despite the fact that the moonshine is an outstanding addition to this cake, it simply can't overshadow the cinnamon. McCormick Ground Cinnamon is my go-to spice for all of my baking because of its superior quality and authentic taste.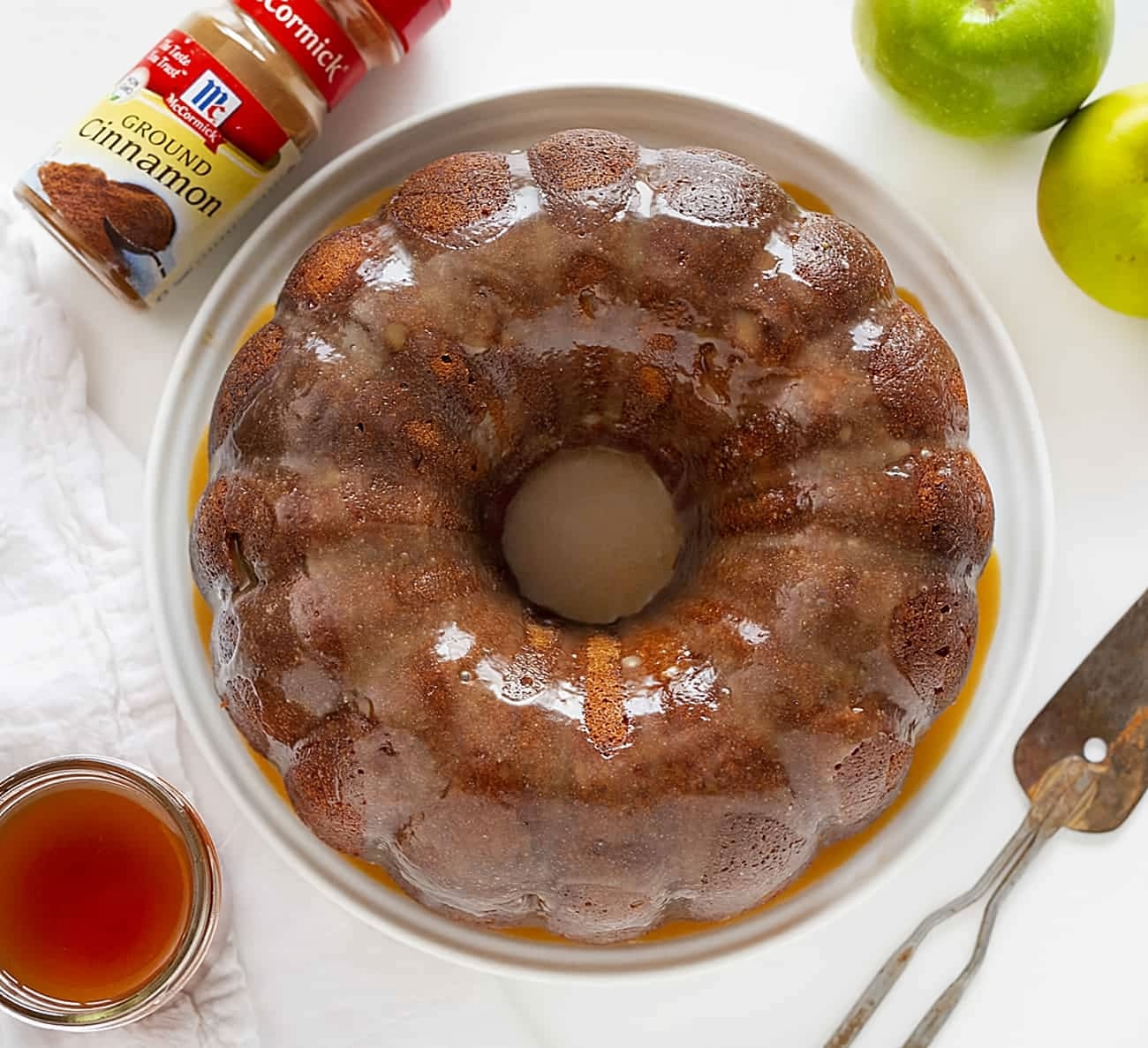 During the holidays, I typically purchase two bottles since cinnamon is a perfect complement to almost all of my baking!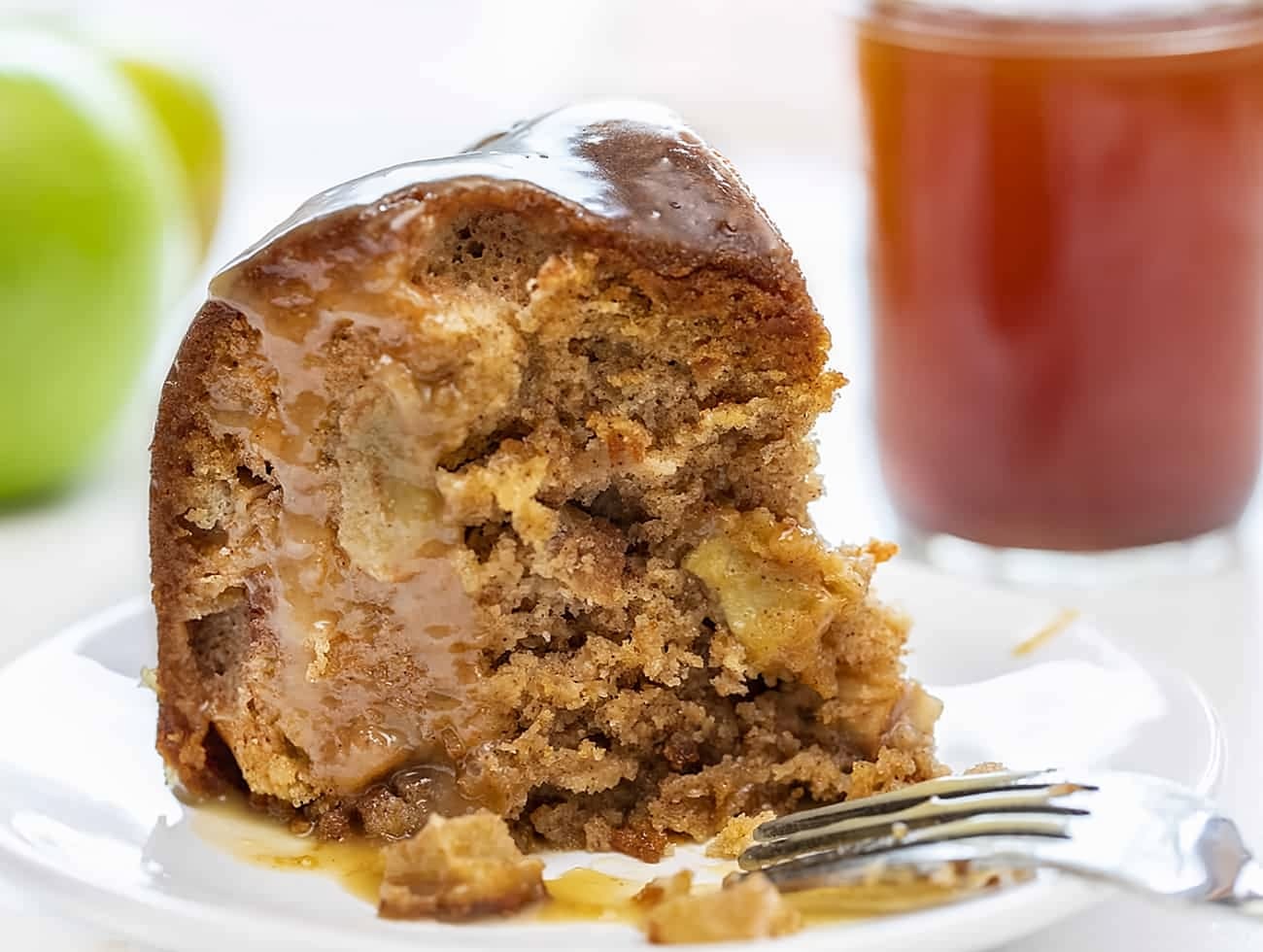 Ingredients:
Moonshine Caramel Glaze
1 stick (113 g) unsalted butter
1/2 cup (100 g) packed brown sugar
2 teaspoons heavy cream
1 teaspoon vanilla extract
Cake
2 cups (450 g) granulated sugar
1 cup (218 g) vegetable oil
1/2 cup cinnamon apple moonshine
2 teaspoons vanilla extract
3 large eggs, room temperature
3 cups (384 g) all-purpose flour
1 teaspoon baking soda
1 teaspoon ground cinnamon
1 teaspoon kosher salt
Apples
3 medium Granny Smith apples, peeled, cored, and chopped
2 teaspoons ground cinnamon
Instructions:
Preheat your oven to 325°F and coat a 9-inch bundt pan with non-stick cooking spray. Set aside.
Moonshine Caramel Glaze – In a small saucepan over medium heat, melt the butter, brown sugar, and heavy cream.
Stir to dissolve the sugar, and then bring it to a boil. Remove it from the heat.
Mix in cinnamon apple moonshine and vanilla extract to combine.
Let the mixture cool completely, preferably overnight.
Cake – In a large mixing bowl, use a hand mixer on medium speed to beat together the sugar, oil, moonshine, vanilla, and eggs until light and fluffy.
In a separate bowl, whisk together the flour, baking soda, cinnamon, and salt. Add it to the wet ingredients and stir to combine.
Apples – In a medium bowl, toss the apples with cinnamon to coat.
Gently fold the apples into the cake batter. Pour the mixture into the prepared bundt pan.
Bake for 50-60 minutes, or until an inserted toothpick comes out mostly clean. (A few crumbs are okay, but wet batter means it's not finished.) The crust on top should be light, and the sides should be dark golden brown.
Allow the cake to cool in the pan for about 5 minutes before drizzling it with ¾ of the caramel moonshine glaze.
Let the cake sit for roughly 30 minutes (or up to overnight) to allow the caramel to soak into the cake. After 30 minutes, invert the cake onto a large plate or serving platter.
When ready to serve, drizzle each piece with the remaining caramel glaze.