In search of a delectable and nutritious recipe to commemorate Earth Day this year? Look no further! Your family will delight in creating these easy tuna stuffed avocados, a perfect blend of flavor and healthiness.
Tuna holds a special place in our family's heart as one of our all-time favorite foods. We have grown a tad weary of the usual tuna sandwich and were in dire need of a fresh twist. That's when I stumbled upon this incredibly easy and unbelievably delicious recipe for tuna stuffed avocados. And let me tell you, the outcome exceeded all expectations!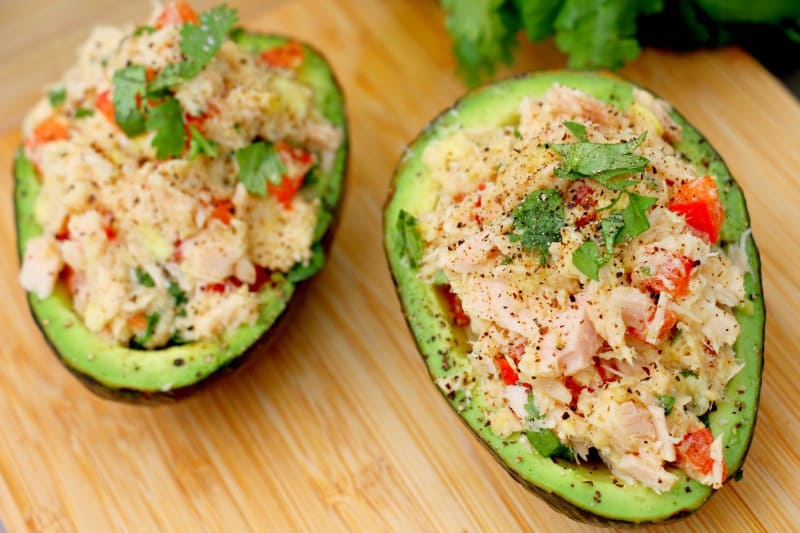 The harmonious marriage of ingredients left me astounded. The red bell peppers add a delightful touch of sweetness, while the lime juice enhances the avocado's natural flavors. The best part? This recipe takes less than 15 minutes to prepare, and the results are absolutely astonishing!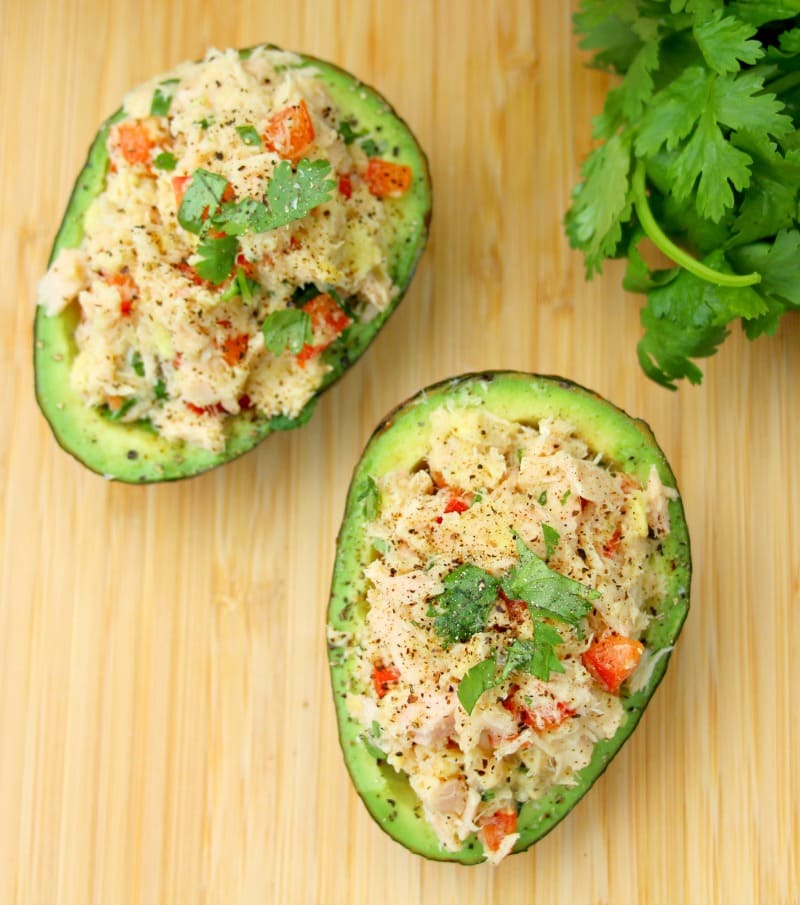 Ingredients:
1 avocado, halved and pitted
1 (4.5 oz) can of tuna, drained
¼ cup diced red bell pepper
¼ cup cilantro leaves, roughly chopped
1 tablespoon lime juice
Salt and pepper (to taste)
Instructions:
Begin by scooping out some of the avocado flesh from the pitted area to create a wider "bowl" shape.
Place the scooped avocado into a medium-sized mixing bowl and mash it using a fork.
Add the drained tuna, diced red bell pepper, and chopped cilantro to the mixing bowl.
Pour in the lime juice.
Stir all the ingredients together until well combined.
Scoop the tuna mixture into the avocado bowls.
Season with salt and pepper according to your taste preferences.
Once you have prepared your delightful tuna stuffed avocados, serve them directly from the avocado itself. Simply scoop out the tuna mixture along with the avocado flesh, and indulge in a spoonful of sheer deliciousness.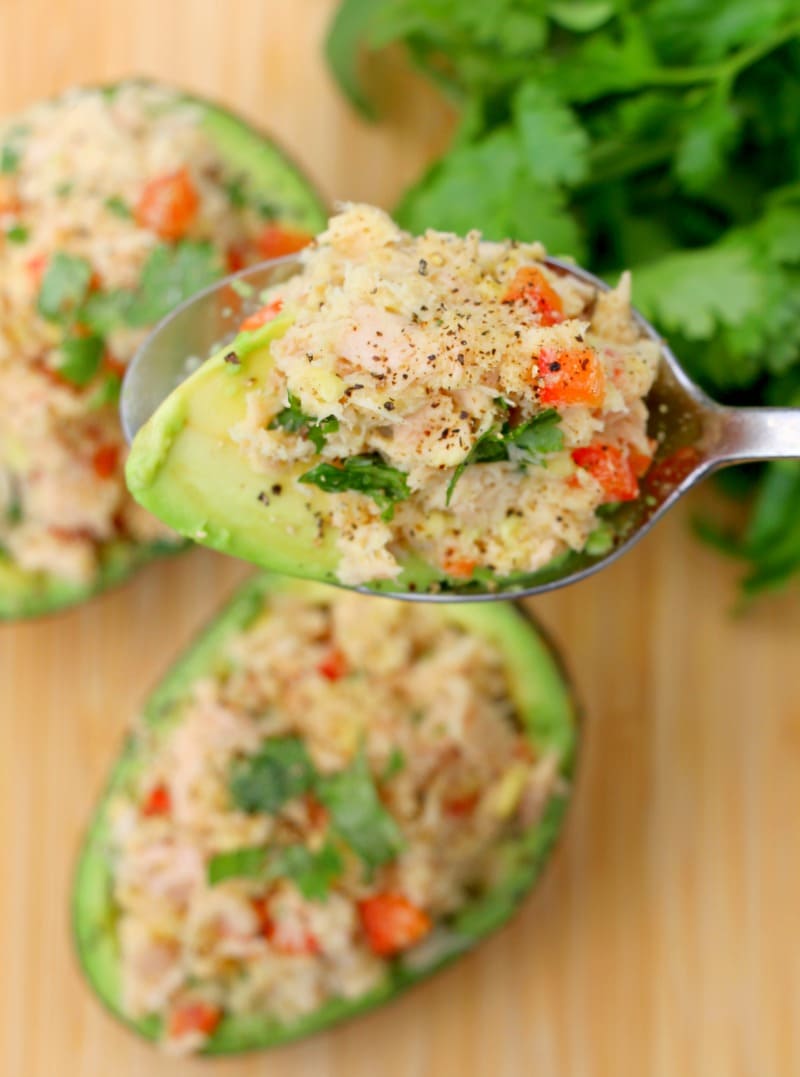 It is worth mentioning that this recipe is an absolute gem when it comes to celebrating Earth Day this year. Show your appreciation for our planet while savoring the incredible flavors this dish has to offer!