As the weather turned dreary and fall approached, I decided to dust off my trusty slow cooker and embark on a new culinary adventure. If there's one thing you should know about me, it's that I adore simple recipes that don't consume too much time. That's why when I stumbled upon a chicken pot pie recipe, I knew I had to give it my own twist to make it even simpler.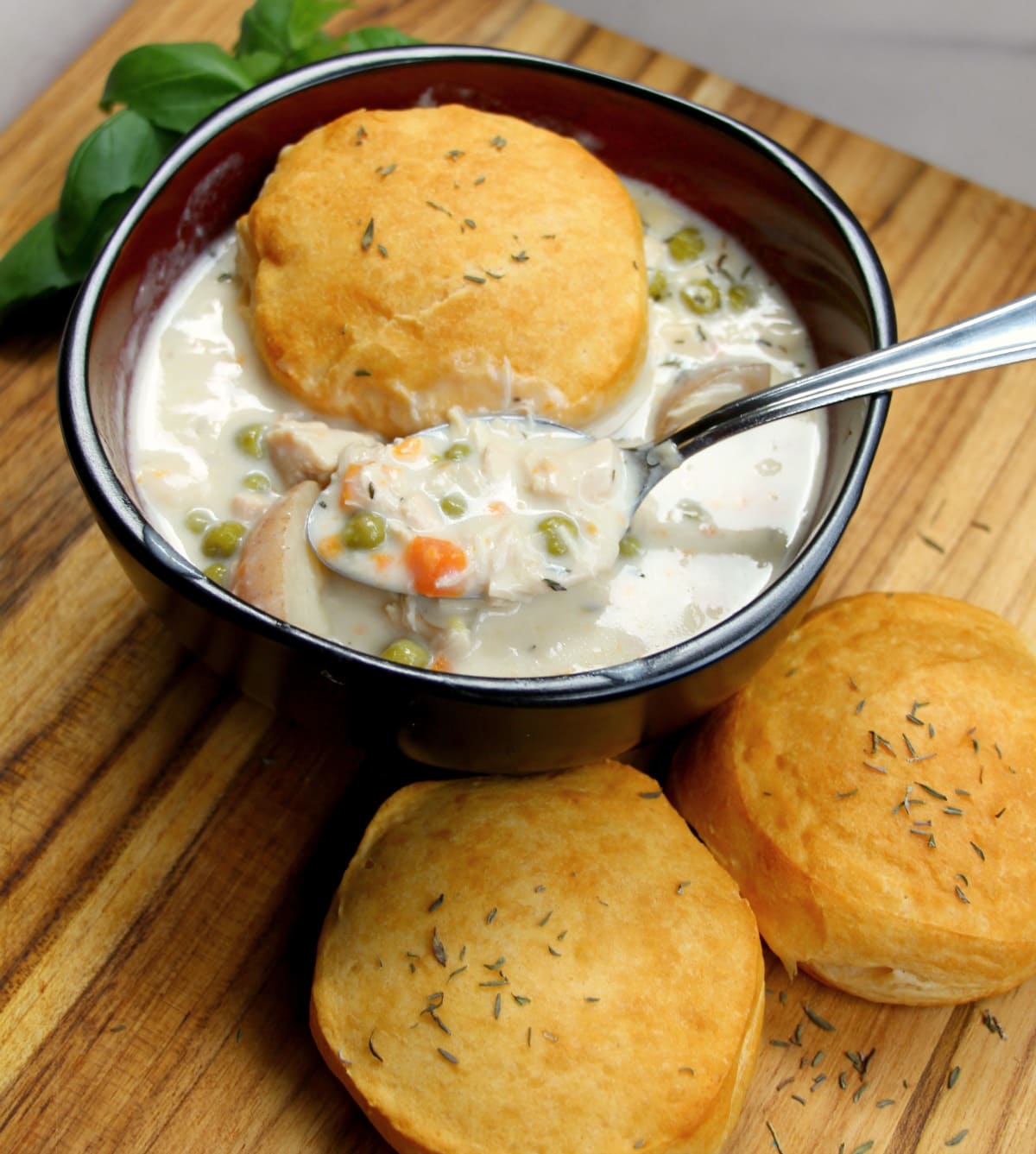 The results were beyond my expectations! All three of my kids devoured this dish, which is undoubtedly a triumph in my book. Join me as I guide you through the steps of creating this mouthwatering and hassle-free slow cooker recipe!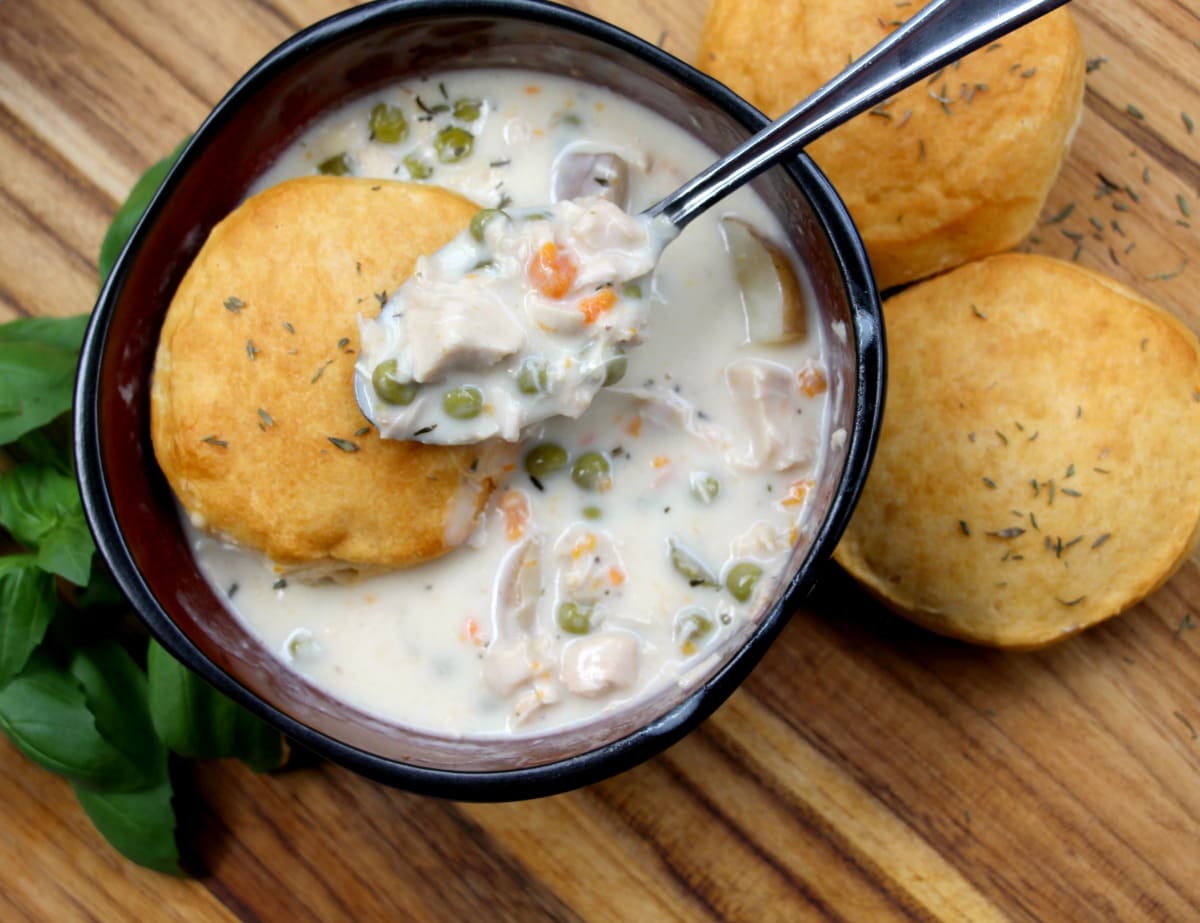 Ingredients:
1 premade rotisserie chicken
12oz bag of frozen peas & carrots
2 cups quartered baby red potatoes
1 large garlic clove, minced
2 14.5oz cans of chicken broth
Thyme, black pepper, and salt to season
2 tbsp unsalted butter
1 cup heavy cream
1/3 cup all-purpose flour
1 8 ct. package of southern-style biscuits
Time-Saving Tip: To save time, I opted for a premade rotisserie chicken from my local grocery store. Cooking the chicken from scratch can be time-consuming, so this shortcut significantly reduces the prep time. Once you have the chicken at home, allow it to cool off. Some grocery stores offer pre-cooled rotisserie chickens, so grab one of those if available. Proceed by removing all the chicken meat and cutting it into bite-size pieces.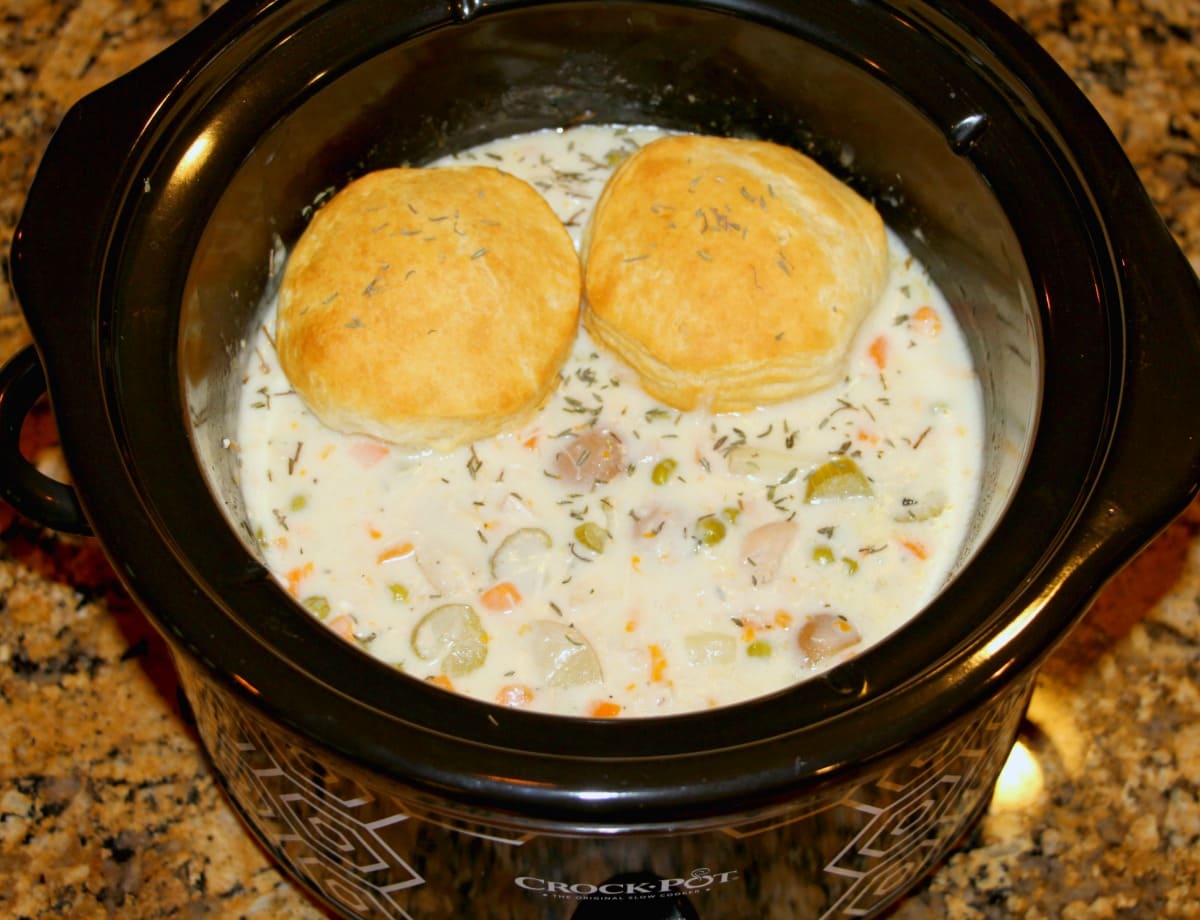 Once your chicken is prepped, place it in the slow cooker along with the frozen peas & carrots, celery, potatoes, minced garlic, salt, pepper, thyme, and chicken broth. Set your slow cooker to low heat and let it cook for 4 hours. After the stew has simmered and the veggies are tender, take a microwave-safe bowl and add the butter and heavy cream. Microwave in 30-second intervals until the butter has melted and the cream is warm. Gradually whisk in the flour. Pour the butter/cream/flour mixture into the slow cooker, stirring to combine. Cover and continue to cook on low heat for another 45 minutes to an hour, or until the mixture has thickened.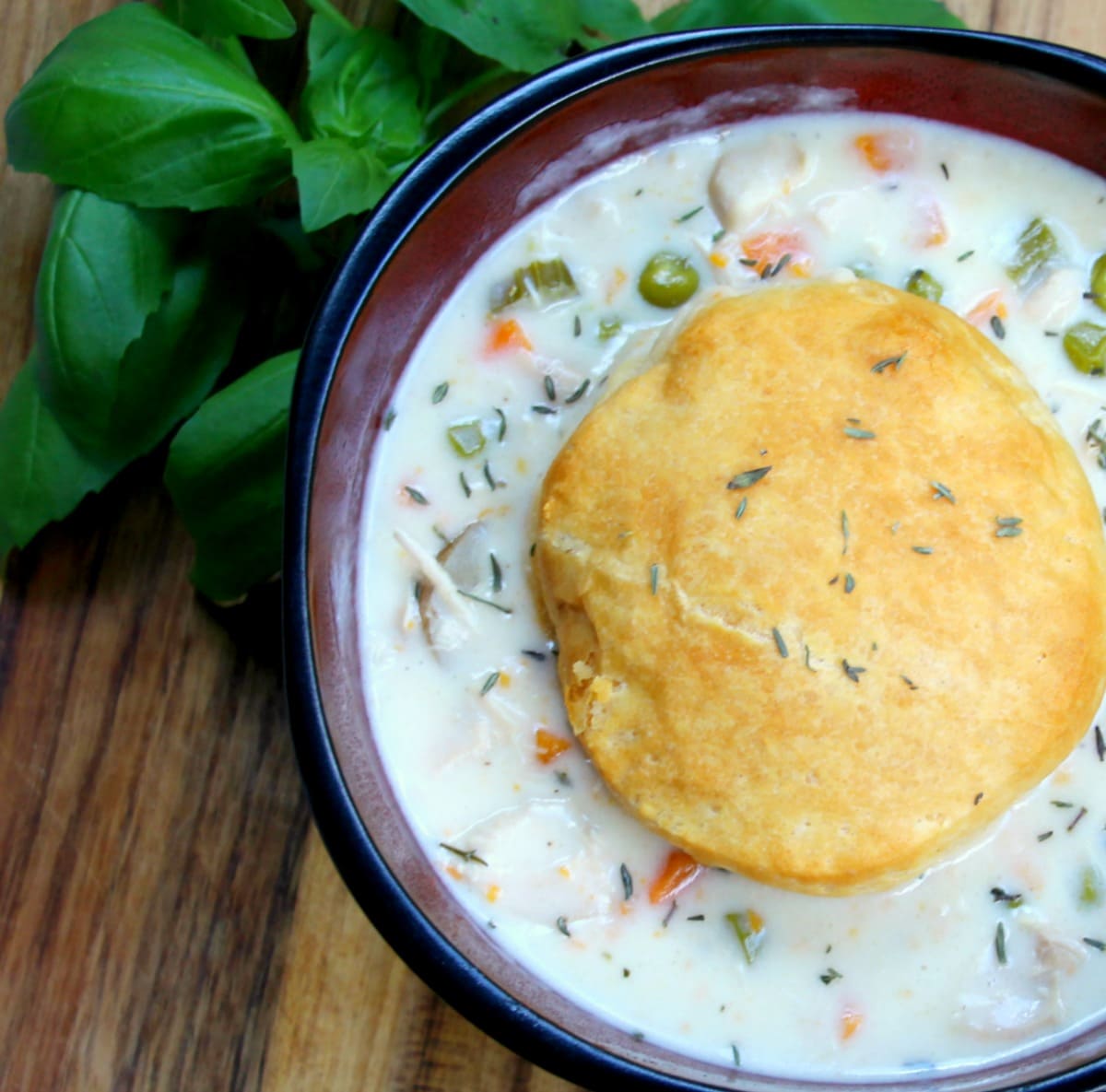 If you've purchased a package of biscuits, pop them in the oven about 15 minutes before your stew is done. They are perfect for dipping in the savory stew or enjoying alongside the dish!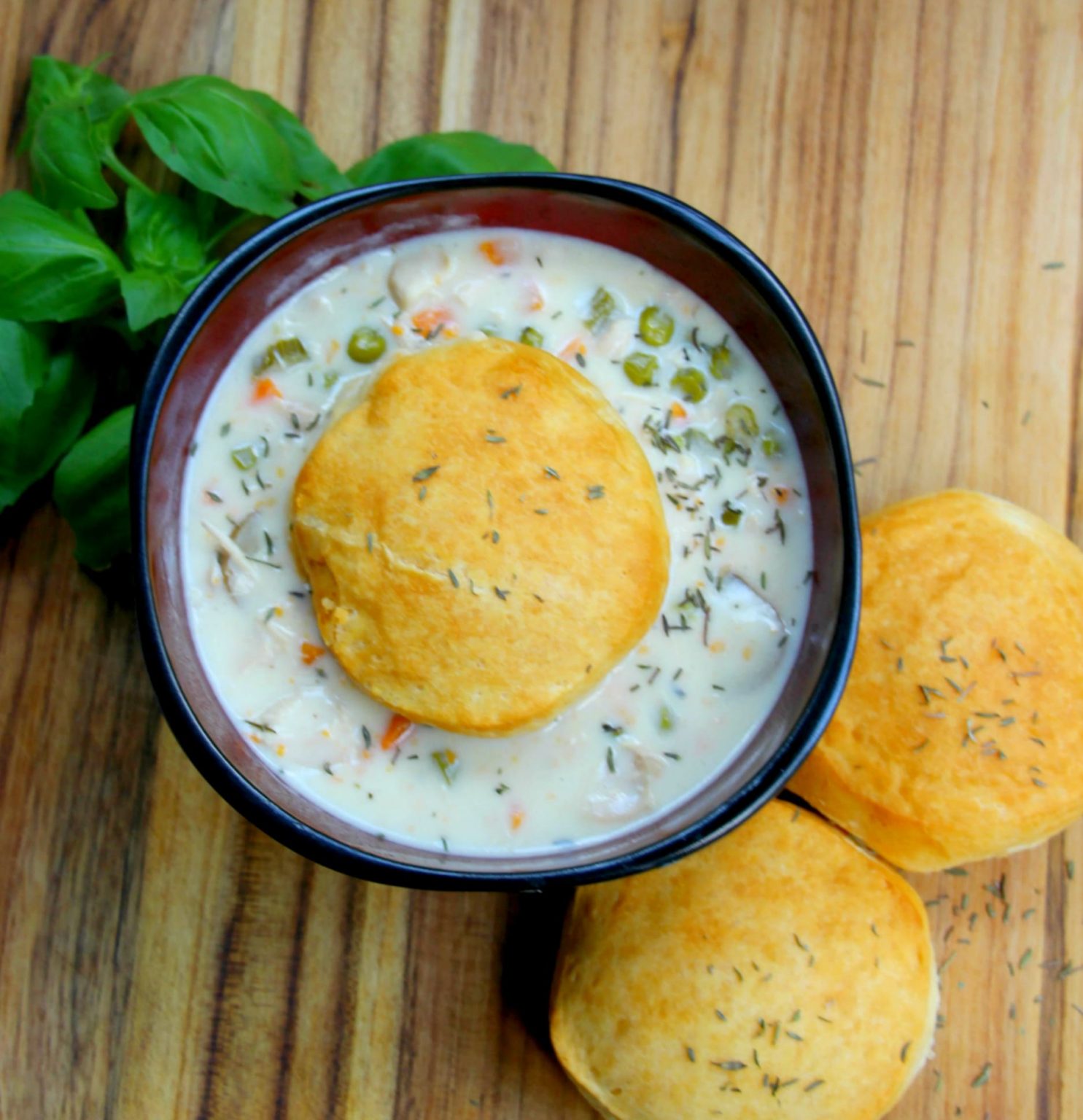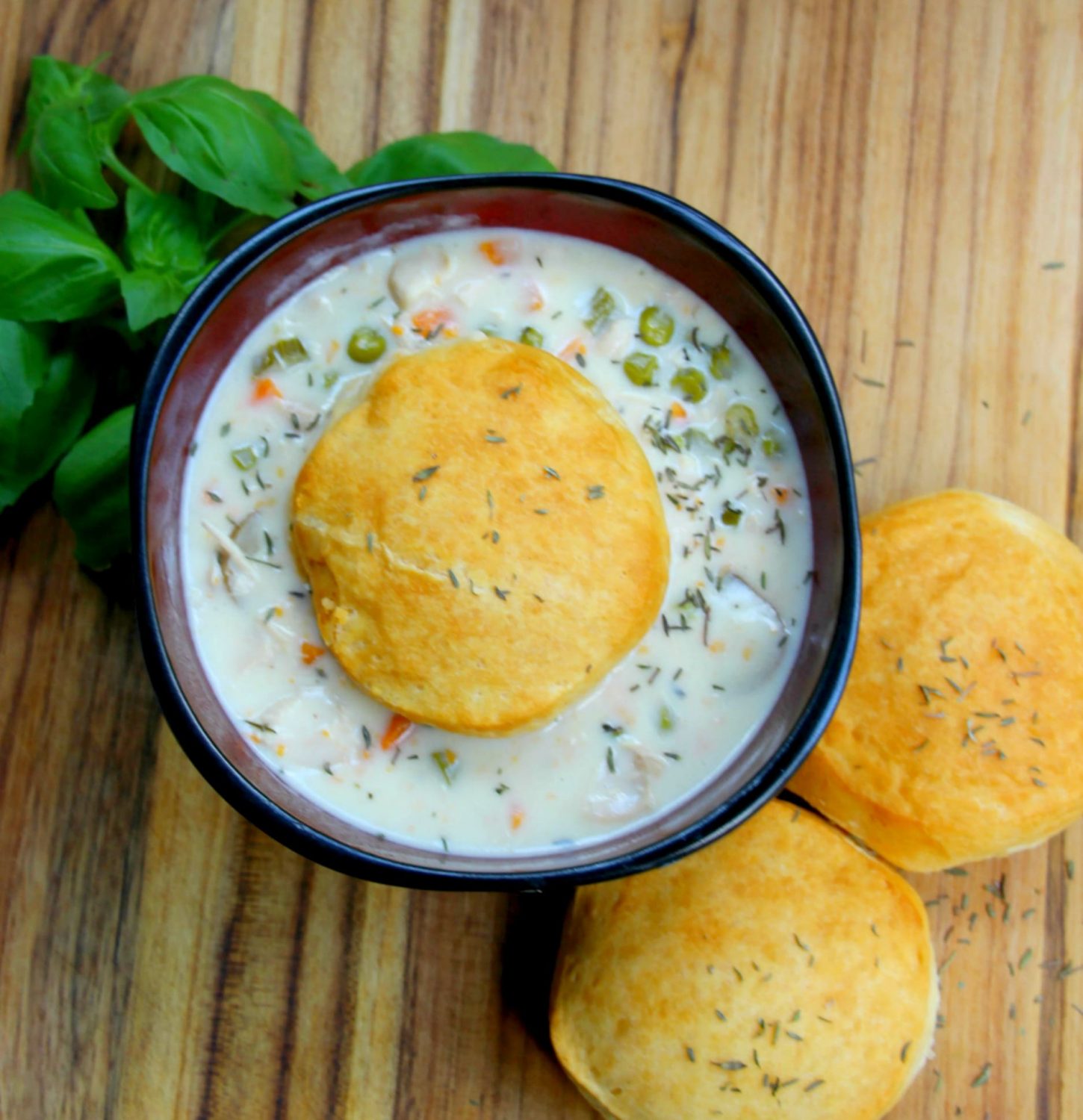 This recipe is incredibly simple, and I couldn't be happier with the outcome! There are endless ways to customize this meal according to your preferences, but I wanted to create a recipe for those who crave a hearty and mouthwatering dish without spending too much time in the kitchen.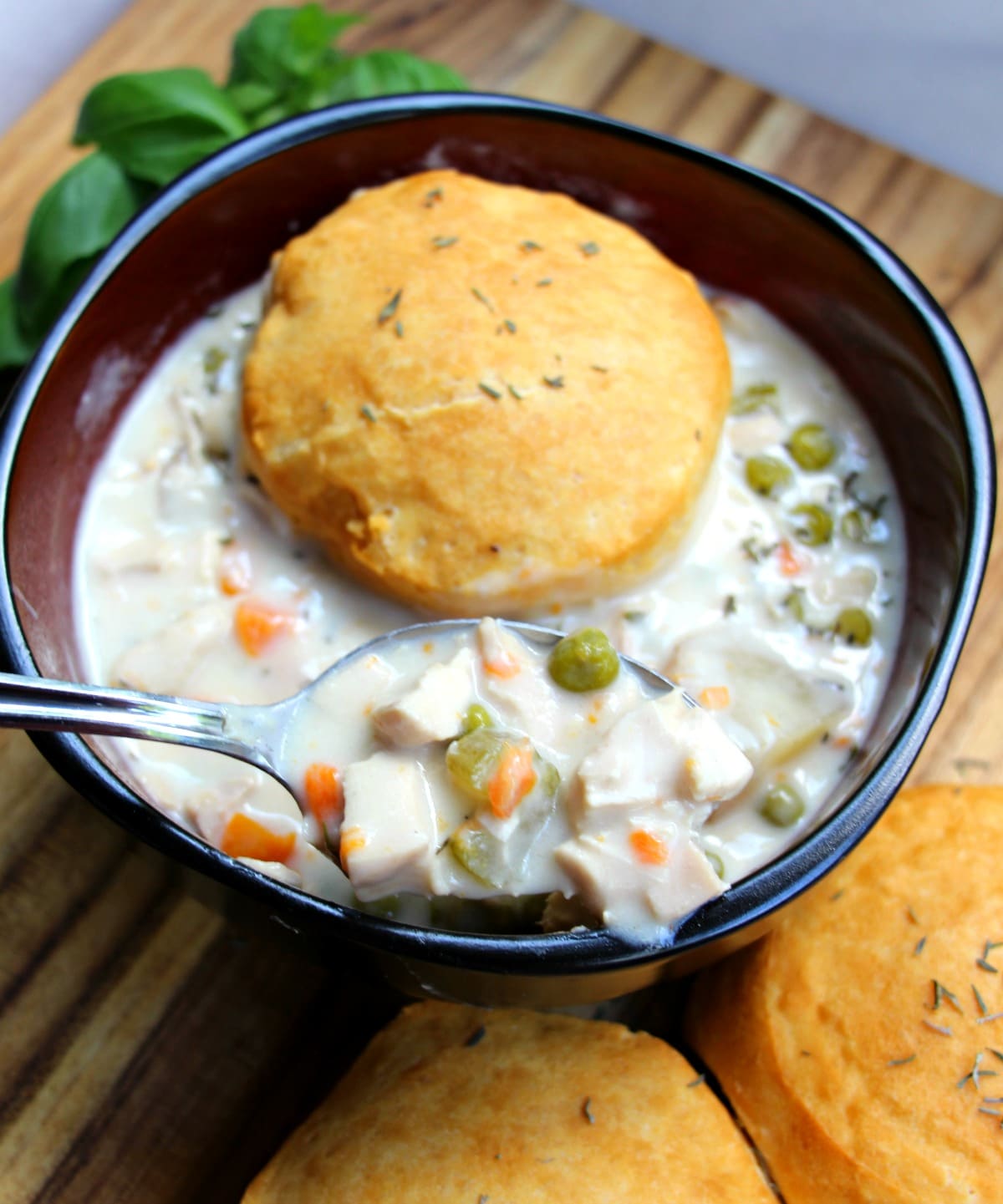 And let's not forget my undying love for chicken pot pie! This recipe satisfies that craving without the hassle of making a homemade pie from scratch. Give it a try, and I guarantee your taste buds will thank you!