A quick breakfast of pita bread, ham or sausage, cheese and tomato.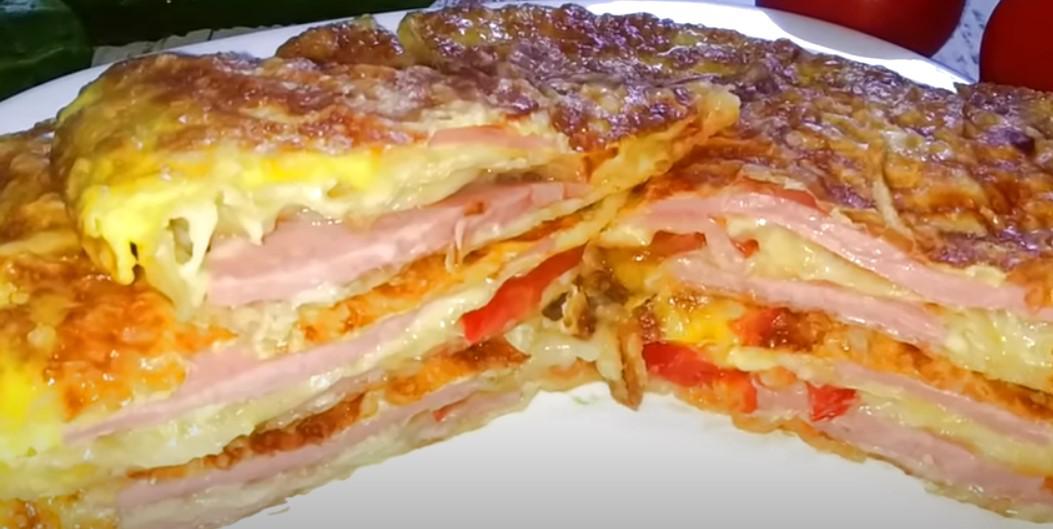 Ingredients:
pita, 4 rounds;
eggs, 3 pcs;
sausage, 100 gr;
cheese, 120 gr;
salt, pepper and spices, herbs;
tomato, 1 pc.
Instructions
Whisk the eggs with a whisk and salt and pepper.
Heat vegetable oil in a pan and pour a little of egg mixture, spread evenly in the pan and put a sheet of pita bread.
Place slices of ham or sausage slices on the pita, sprinkle a little grated cheese and cover the pita.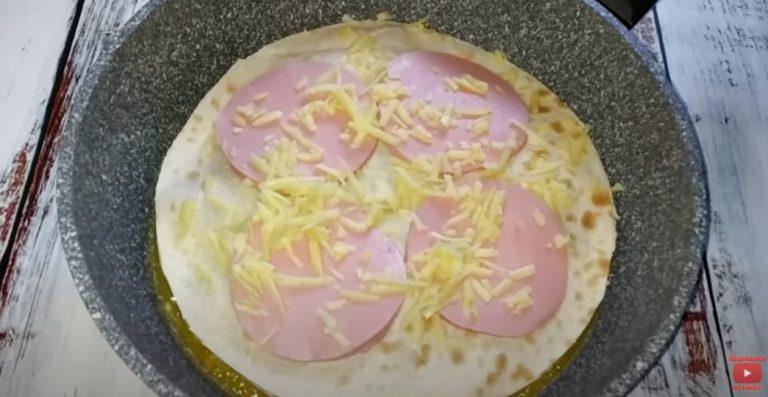 On the second layer of pita lay tomato slices and sprinkle with grated cheese. Cover again with pita bread.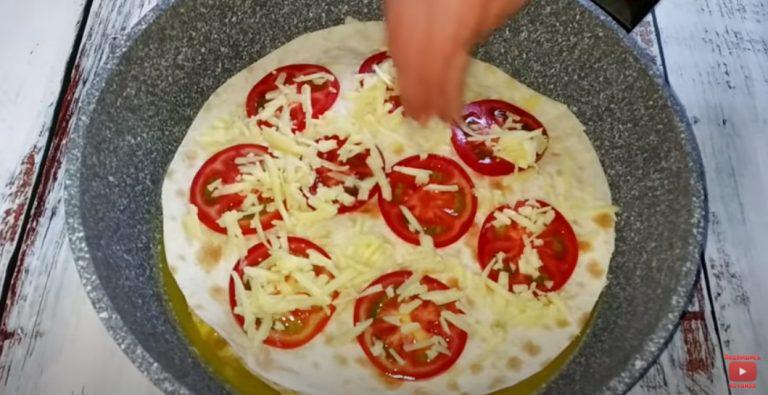 On this sheet of pita lay the ham again, sprinkle with cheese and cover the pita.
Fill everything with egg mixture, evenly grease the top pita.
Cover and fry on one side for 5 minutes over medium heat.
Turn the pie over and fry another 5 minutes on the other side.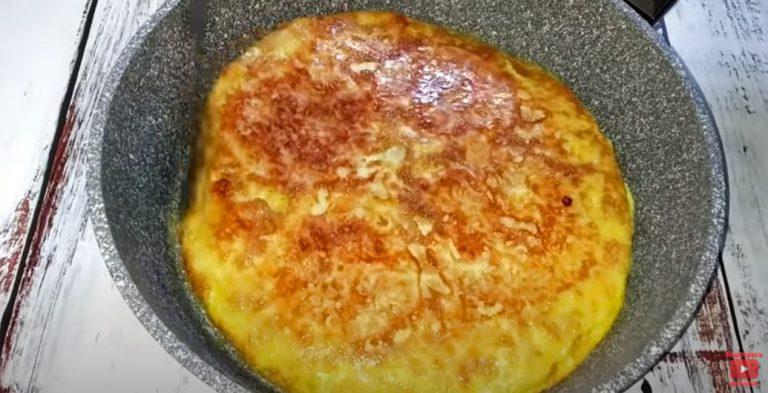 Tip: Between the layers of pita you can also sprinkle fresh or dried herbs, spices. You can use classic or smoked sausage or take smoked boiled meat or roasted minced meat, mushrooms and other delicious products to your liking.