Delicious, juicy and spicy homemade sausage. Eat only natural homemade meat delicacies!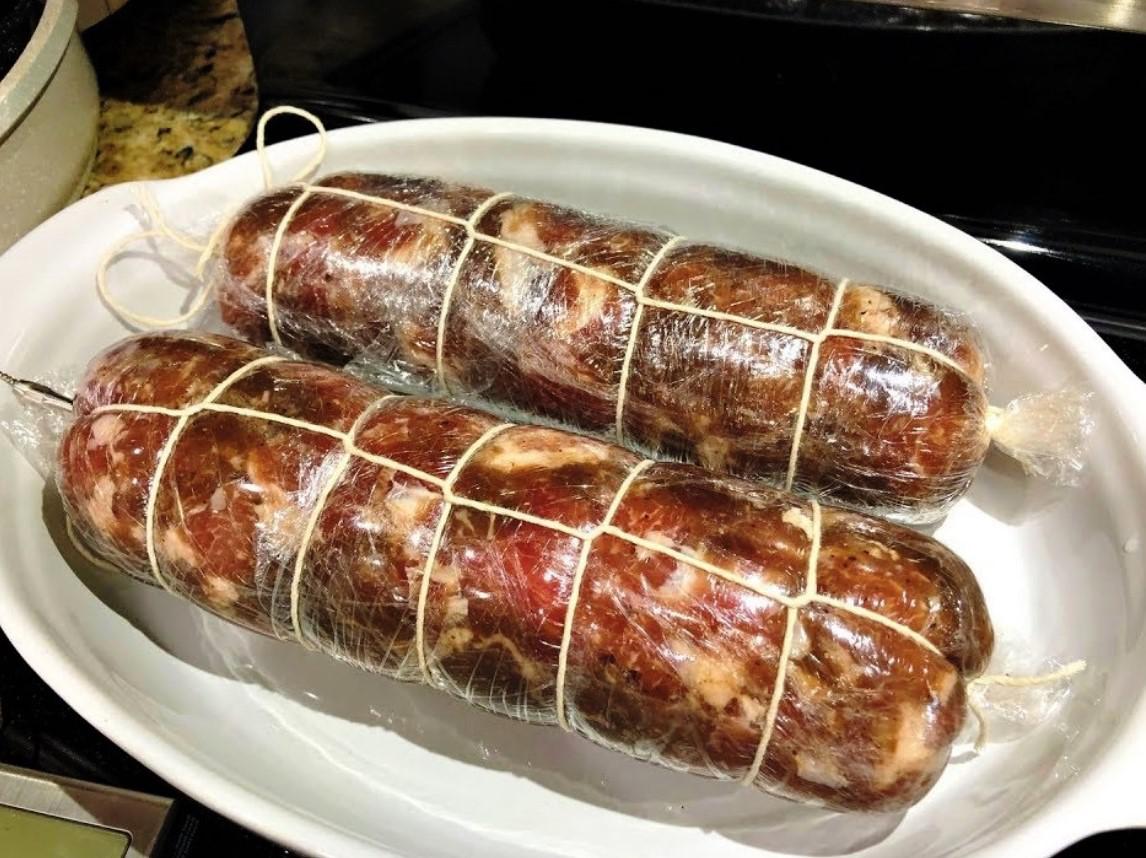 Ingredients:
pork, 1 kg;
beef, 0.5 kg;
dried onion, 1 tbsp;
dried milk, 20 gr;
dried garlic, half a tsp;
nutmeg, 1/2 tsp;
black pepper, 1/2 tsp;
salt, 21 g and nitrate salt;
ice water, 240 ml.
Instructions
Prepare the meat and cut it into pieces, cut the pork into larger pieces, the beef into smaller pieces and beat each piece a little.
Dry milk is combined with all spices, pour the mixture into the meat, pour ice water and knead thoroughly. It is desirable to knead for at least 10 minutes until the mince becomes sticky. We cover with foil and send it to the fridge for 16 hours.
Divide the mass into 2 parts and spread in the form of a sausage on a food film, wrap it tightly in several layers. Tie the edges well, wrap it with a rope, like for a smokehouse. Let it sit for 30 minutes.
Preheat oven to 90 degrees, place sausage in baking tray or mold, bake for 3 hours. The sausage will be ready when the temperature inside is 72 degrees.
You can take meat in any proportions.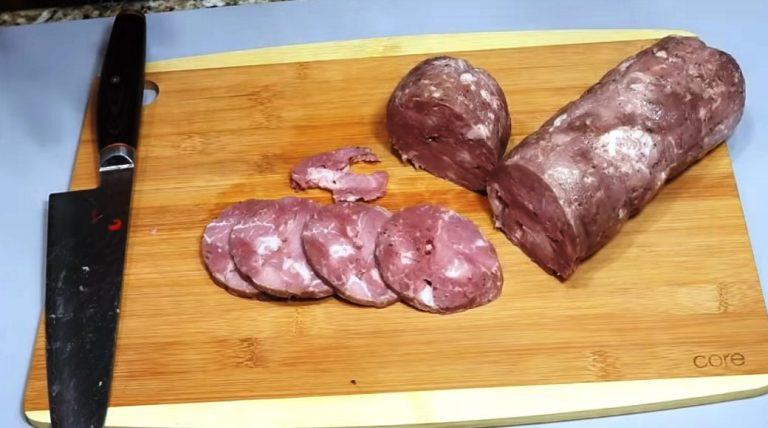 This recipe is a great way to treat your guests to a really delicious and natural meat delicacy!