One of the most delicate and delicious cakes.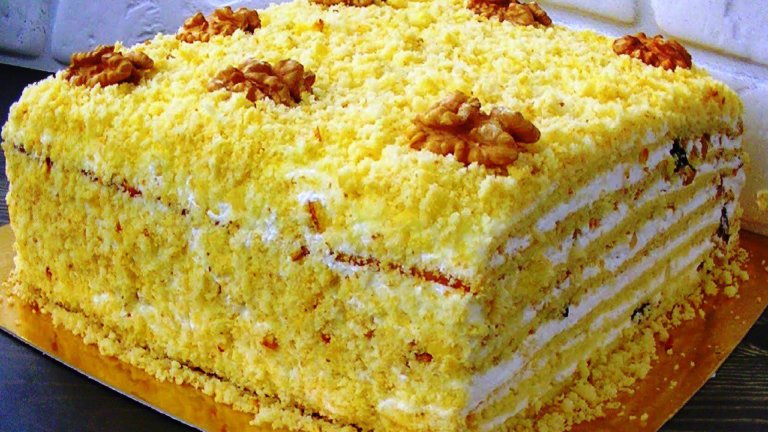 Ingredients:
condensed milk, 500 g;
flour, 200 gr;
butter, 80 gr;
eggs, 3 pcs;
baking powder, 2 tsp;
pinch of salt.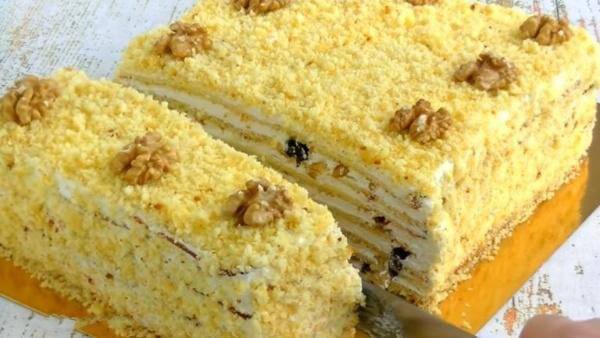 To make the cream take:
heavy cream, 500 ml;
cottage cheese, 100 g;
condensed milk, 200 g.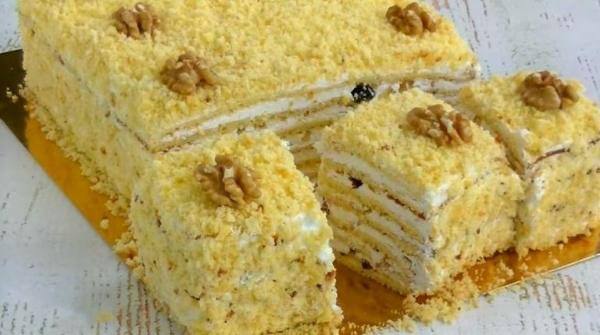 Instructions
Melt butter and combine with eggs and condensed milk, beat until smooth.
Combine the flour with baking powder and sift.
Pour the flour into the mass and whisk until homogeneous.
Cover the dough and leave it on the table for 30 minutes.
Spoon the dough out onto parchment and shape it into a circle or rectangle (whatever shape you want to make the cake).
On parchment, place on baking sheet and bake at 180 degrees for 5 to 6 minutes all the layers.
Leave one cake for sprinkling – shred it with a blender.
For the cream, combine all the ingredients and whip the mixture well until fluffy.
Form the cake, smearing all the layers with the cream and decorate with crumbs, you can grate chocolate to your liking.