Discover a Classic Beef Meatloaf that embodies tenderness, juiciness, and timeless comfort. This easy-to-follow recipe will become your go-to for crafting this beloved classic.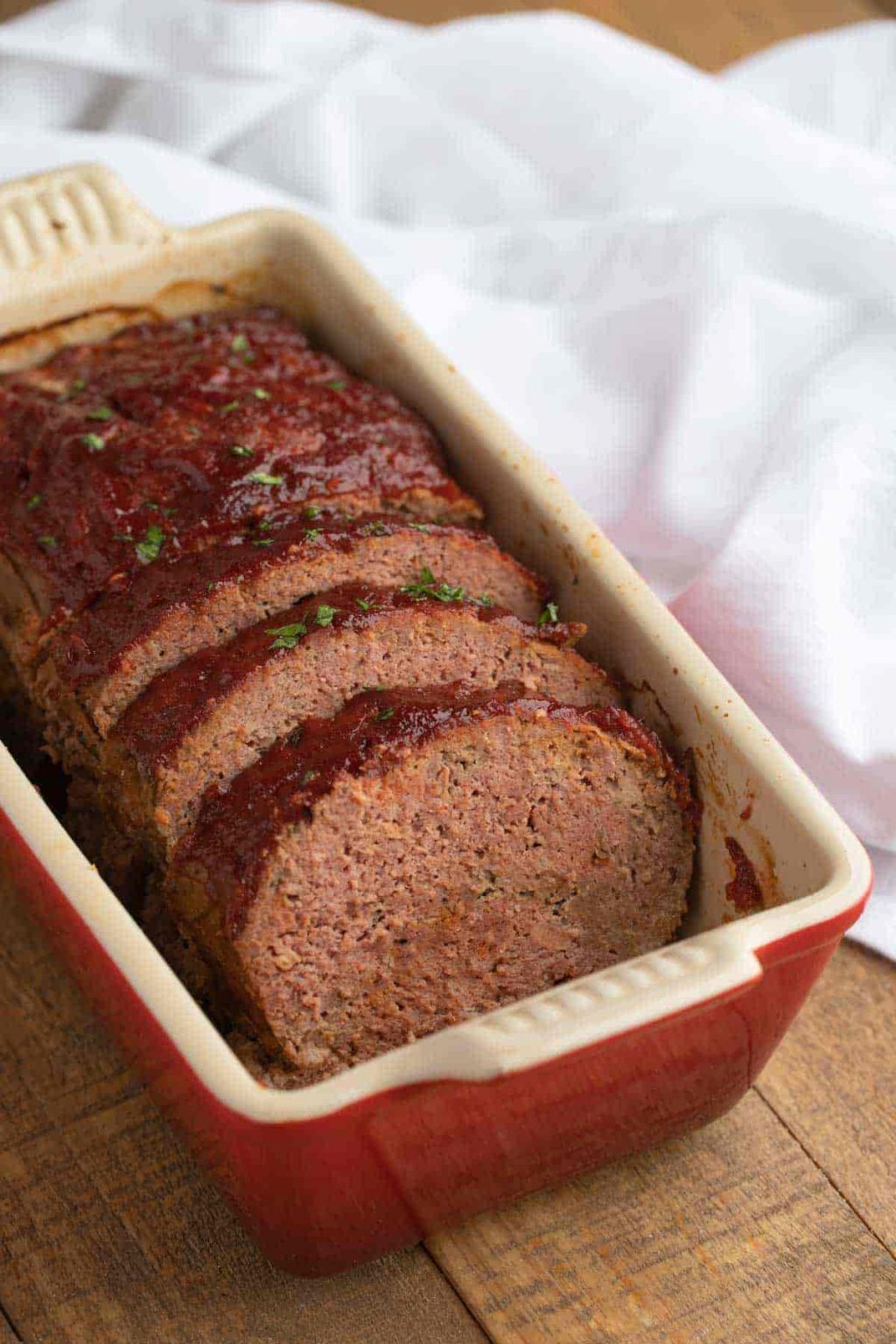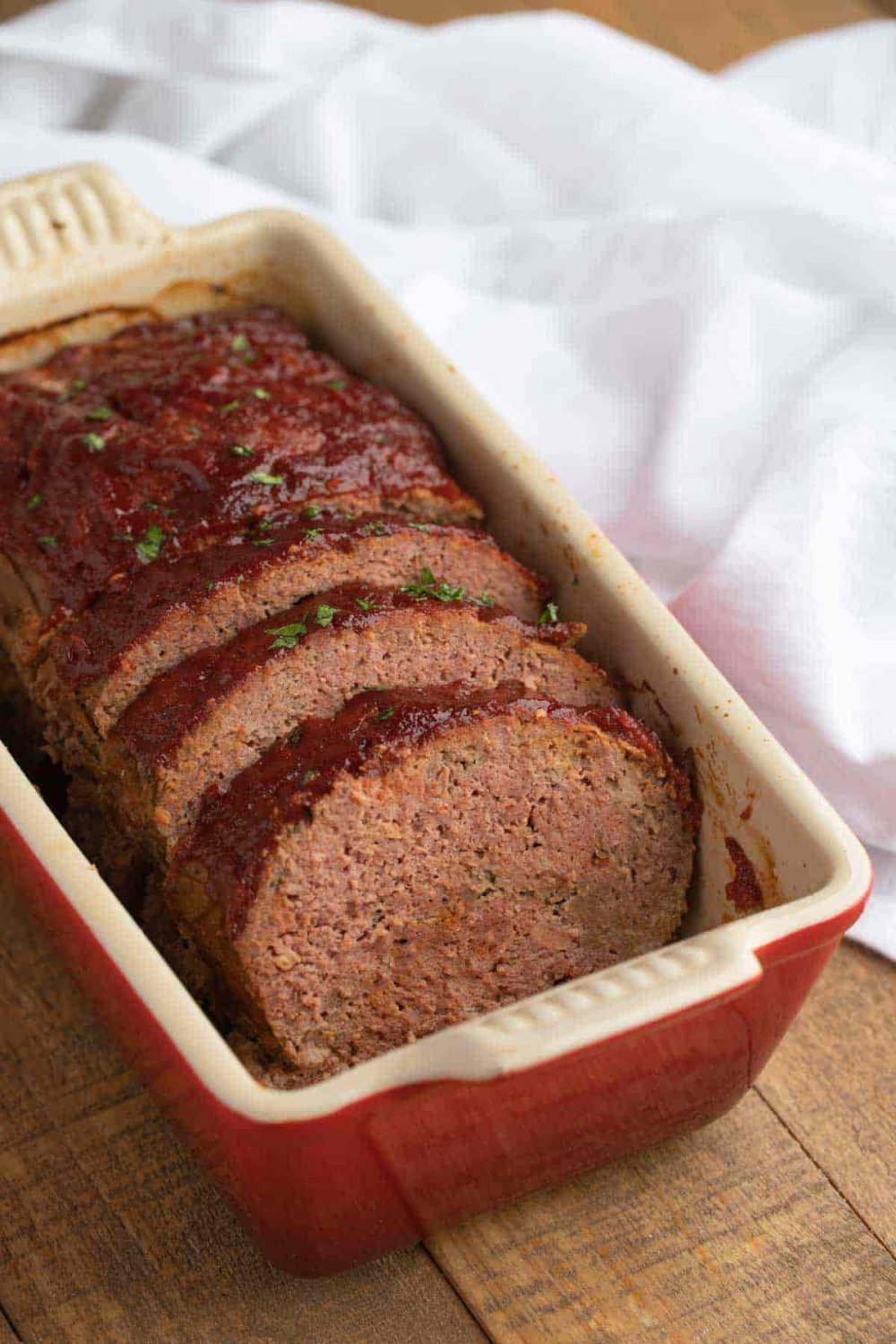 Achieving Meatloaf Perfection
One common mistake when preparing meatloaf is over-mixing the meat mixture, which can result in a dense and dry texture. In this recipe, we've got a trick up our sleeves. We'll mix all the ingredients except for the beef first, ensuring an even distribution without the risk of over-mixing.
How to Make Classic Beef Meatloaf
Start with ground beef containing at least 15% beef fat.
In a large bowl, combine milk and breadcrumbs, allowing them to absorb the moisture, which enhances the meatloaf's juiciness.
Add all the remaining ingredients, except for the beef and topping.
Gently incorporate the ground beef into the mixture, handling it as little as possible.
Place the meatloaf mixture into a loaf pan and coat it with the topping mixture.
Bake, uncovered, for 55-60 minutes in a loaf pan positioned on a baking sheet.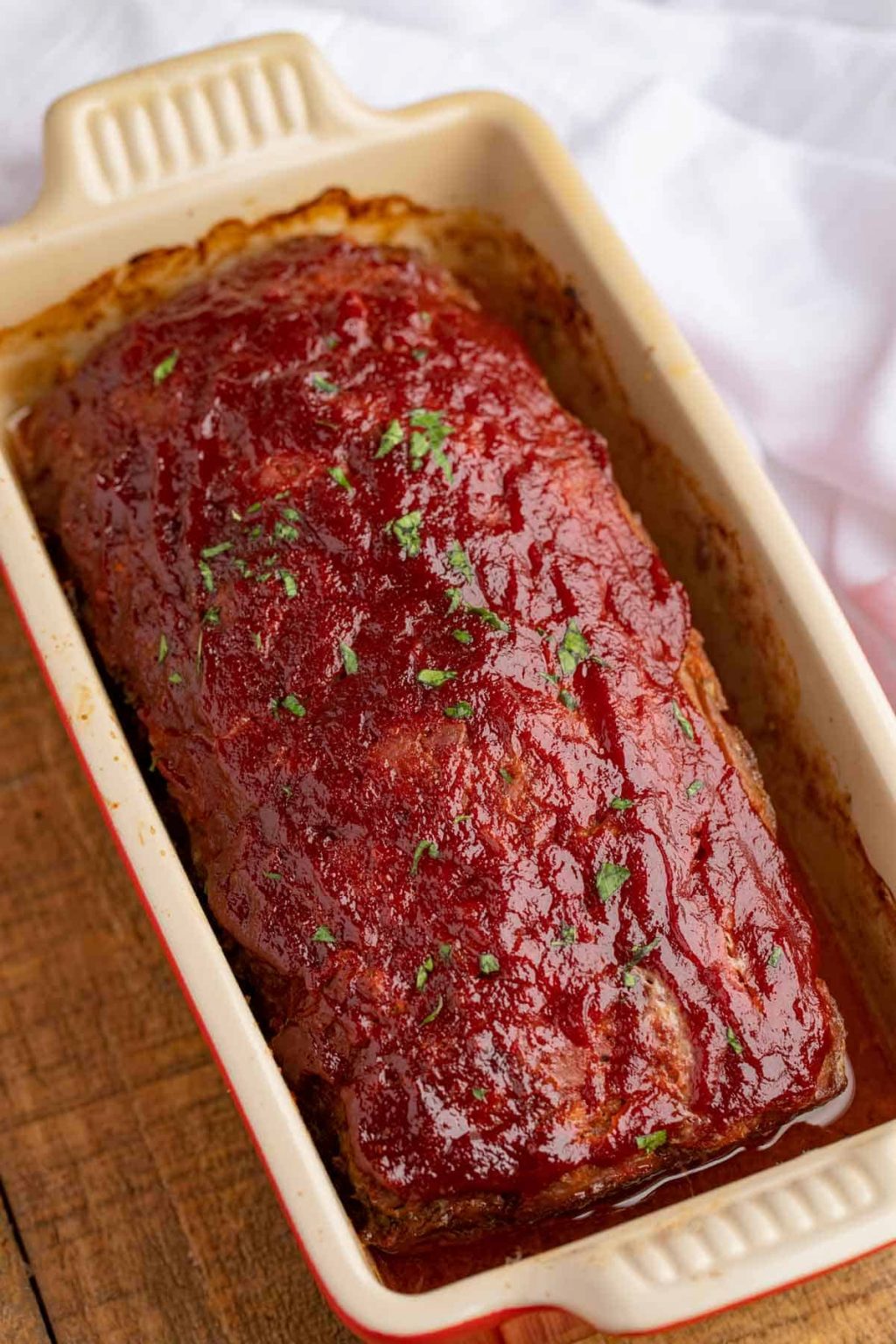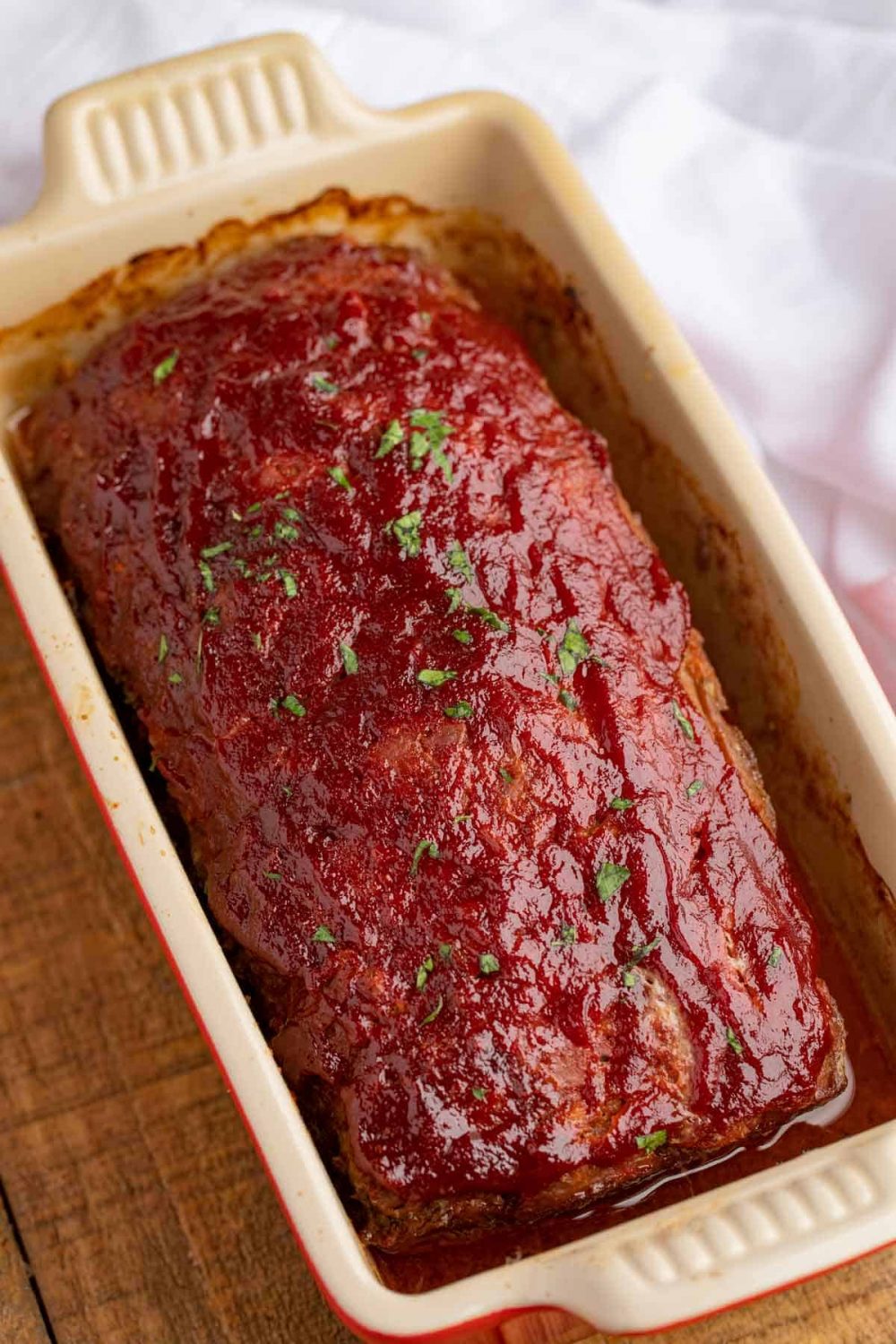 Choosing the Right Meat
For a traditional meatloaf, beef is the classic choice. Opt for ground beef with an 85/15 fat ratio for a tender and juicy result. If you venture leaner, such as 90/10, expect a slight difference in flavor and texture. To combat potential dryness with leaner beef, consider grating onions for added moisture.
Three Meat Meatloaf
For an authentic twist, explore a Three Meat Meatloaf by combining:
1 pound ground beef
¼ pound ground veal
¼ pound ground pork
This trio of meats adds complexity and richness to your meatloaf, reminiscent of Italian restaurant classics.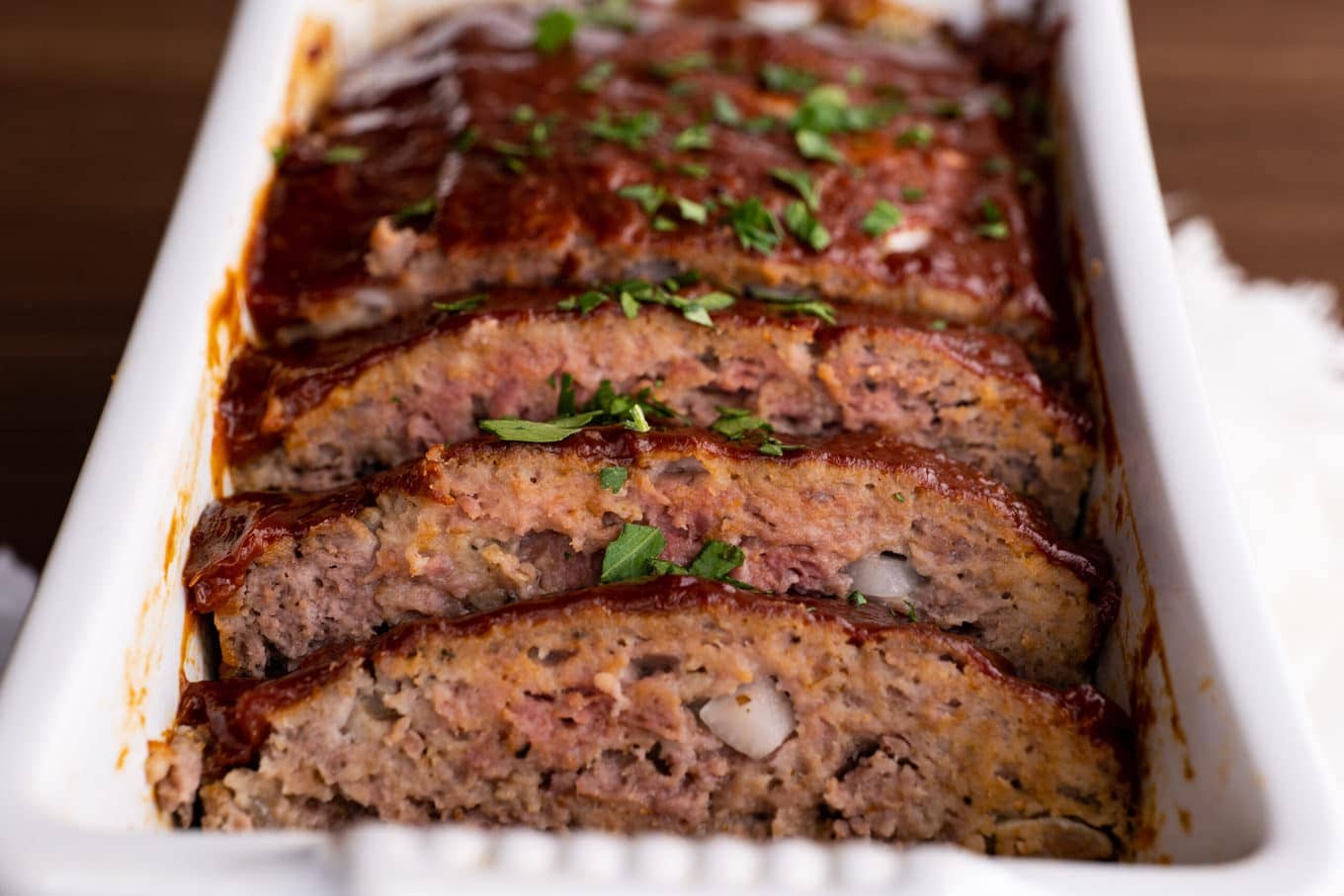 Variations on Classic Beef Meatloaf
Breadcrumbs: While our recipe uses classic dried breadcrumbs, feel free to experiment with panko breadcrumbs (increase to 2 ⅓ cups), ground saltine crackers (reduce salt by half if used), homemade breadcrumbs, or even stale bread.
Toppings: Customize your meatloaf's topping to suit your taste. Opt for sweet with a ketchup and brown sugar glaze or savory with BBQ sauce, steak sauce, or soy sauce.
Meats: Feel free to substitute ground turkey or ground chicken for beef, or try the mixed meat approach for a classic Italian meatloaf.
Crafting the Perfect Meatloaf Sandwich
One of the joys of meatloaf is the delicious sandwiches it yields. Follow these steps to create a delectable Meatloaf Sandwich:
Fully chill the meatloaf, preferably overnight.
Slice the meatloaf into 1″ thick slices, taking care not to tear them.
In a nonstick pan, melt ½ tablespoon of butter over medium-high heat.
Sear each side of the meatloaf for 3-5 minutes, using half the butter on each side, to develop a rich crust.
If adding cheese, place it on the meatloaf while searing the second side.
Serve on a buttered, toasted bun.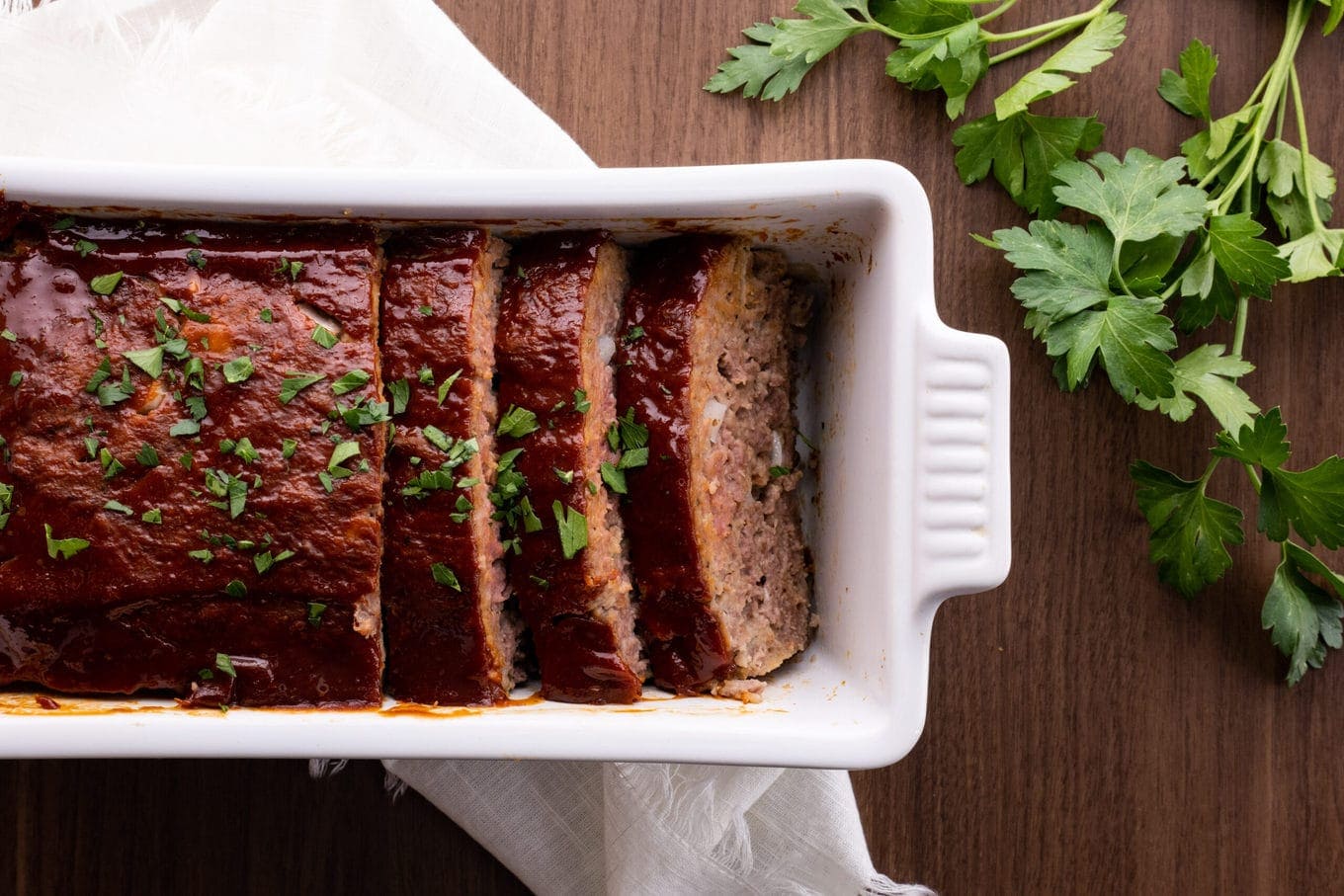 Ingredients
1 cup whole milk
1 cup bread crumbs
1 large egg
1/2 yellow onion, minced
1/2 teaspoon kosher salt
1/4 teaspoon thyme
1/2 teaspoon coarse ground black pepper
1 1/2 pounds ground beef (85/15)
1/4 cup ketchup
1 tablespoon Worcestershire sauce
1 teaspoon yellow mustard
Instructions
Preheat the oven to 350 degrees Fahrenheit.
In a large bowl, whisk together milk and breadcrumbs until the milk is absorbed.
Whisk in the eggs, minced onion, salt, thyme, and pepper.
Add the ground beef and gently mix with your hands until the ingredients are well combined. Place the mixture into a 9×5 loaf pan.
In a small bowl, combine ketchup, Worcestershire sauce, and mustard. Spread this mixture over the meatloaf.
Bake, uncovered, for 60-65 minutes on a baking sheet (to prevent spills in the oven).
Enjoy Your Homemade Classic Beef Meatloaf!
Now you have the unique recipe to create a tender, flavorful Classic Beef Meatloaf. It's a timeless comfort food that will have your family and friends savoring every bite.